Posts Tagged 'mountainbike'
#TBT Caveman catches air at XTERRA Milwaukee 2005
Created on 20 August 2015
0 Comments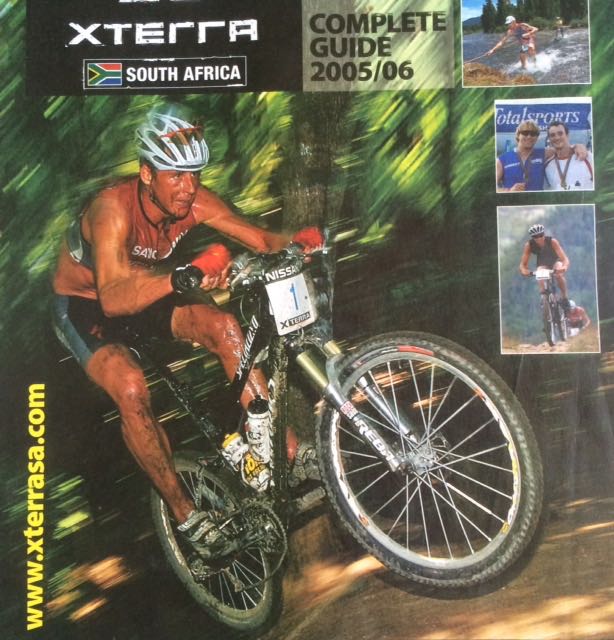 XTERRA Milwaukee was one of my favourite XTERRAs of all time. Right in the middle of the city build by beer loving Germans, and stunning, rough and ready bike & run courses.
This year was insanely hot and humid – you can see I'm glowing like a ripe tomato, with top rolled up to get more ventilation. To manage the heat exhausted athletes at the finish, the city parked a huge double decker city bus with Aircon running flat out to cool cooked athletes down.
The 2nd year was pouring with rain, we had a duathlon and I crashed really hard- 3 times
Cant believe how far bike design has come in 10 years! The 2005 Specialized Sworks Epic was aluminium, the new Brain shock was on the seat stay, no Brain in the fork, bars were narrow, shoes were modified XC shoes (I cut the tongues out) and Mavic was the best wheels around. (Now  we have Roval wheels)
Created on 16 February 2015
4 Comments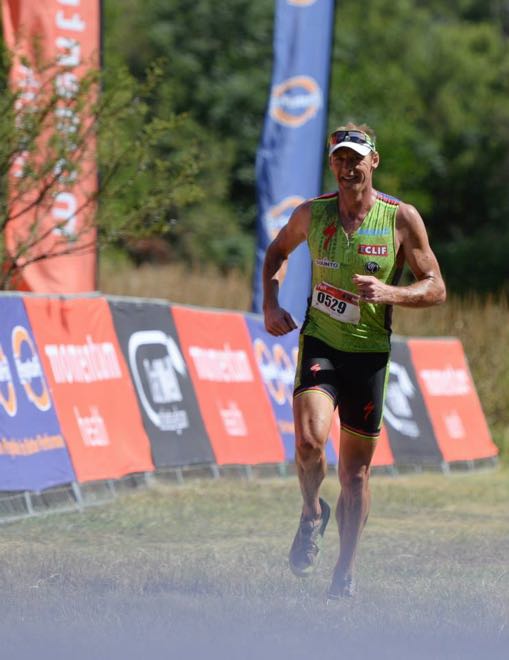 Momentum Health OatWell DualX powered by PeptoPro  held at Hakahana, Pretoria. Quality pix by Zoon Cronje. The rest- probably mine.
The other great thing about spending my first winter in South Africa (since 1991) is now I can do the interesting local races I've been missing out on. Been following the DualX  off road duathlon series from across the ocean via the interwebs and vicariously through Theo Blignaut. I've heard about the fantastic Advendurance organization, decent prize money, "real" run and bike courses… but mostly I heard of the "unbeatable Brand du Plessis." I didn't realize exactly how unbeatable until I learnt he hasn't lost an off road duathlon in 6 years.
In a league of his own on the run,