Posts Tagged 'Gavin Noble'
SPECIALIZED ANNOUNCES THE TRIATHLON TEAM TO BEAT IN 2010
Created on 12 March 2010
0 Comments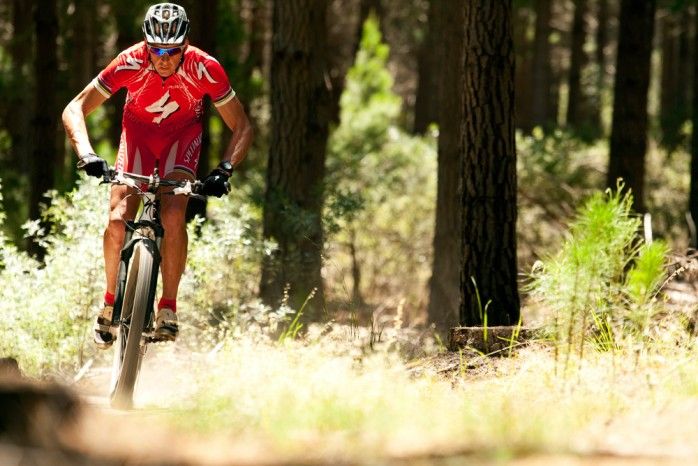 MultiSport | March 11, 2010
Poised to dominate the triathlon world in 2010, Specialized has launched its first-ever comprehensive triathlon team, with multiple athletes in each of the three major specialties: Long Course, Short Course, and Xterra. Hand selected by Bobby Behan, Specialized Global Marketing Manager for MTB and Triathlon, the team athletes represent the best in the business – from decorated vets to young, upstart pros.
"It's super exciting to be instrumental in the construction of this star-studded global team, many of which have inspired my own triathlon career," said Behan. "Collectively, the team has won every major title in triathlon from the Olympic Games to World titles in ITU, Ironman, and Xterra."
More Specialized Team camp
Created on 14 January 2010
0 Comments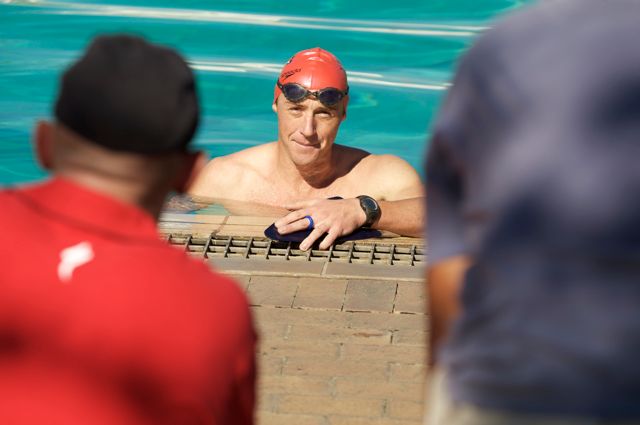 TV interview for www.i-am-specialized.com. Photo by Gary Perkin
Carla, Vicenza's biggest triathlon fan
Created on 15 December 2009
0 Comments
Thanks to the wonders of the World Wide Web, triathlon has gone viral! Even in Vicenza, Italy…
Champions' training. Different strokes for different folks…
Created on 31 August 2009
6 Comments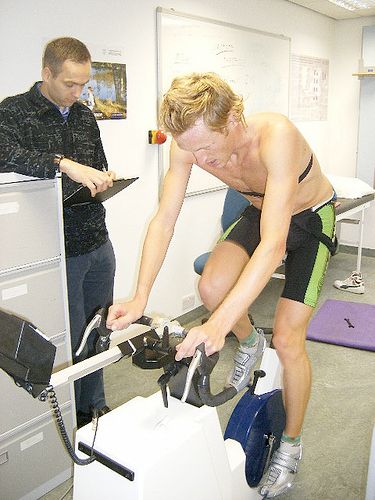 In search for the holy grail of sports performance, Irish National Team ITU member, Gavin Noble (Dublin Triathlon Champion this past weekend) cranks out the Watts in the lab. This kind of lab testing will give Gav and his coach all kinds of numbers they can play with in training. Tests will be repeated often, charts plotted and if all goes well, high fives given.
These delicious little numbers makes the guy in the sweater with the clip board's toes curl. Race times can be projected, tactics formulated and athletes can be compared to each other even before the starters' gun bangs.
Read more about Gavin and Aleksandar and my swim sets on Igor's blog.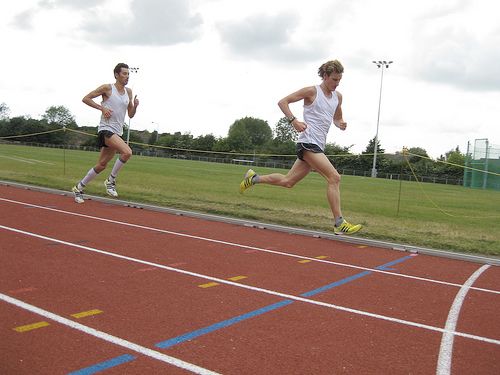 Our other TriathlonTeam.org team mate, Will Clarke (British ITU Triathlon member and National Champion) really winds it up on the track. Looks like fellow GB Team mate and Chicago Tri winner, Stuart Hayes hanging on for dear life.
Bigger than you can imagine group track sessions typically forms the mainstay of their training. (they train up to 40hrs a week) These are blood and guts sessions. Coaches needs to be impressed, fellow athletes intimidated, but most of all, the times they do around the carefully measured 400m serves as building blocks of confidence and self belief to be drawn upon at the next race.
Enter The Caveman.
10 Questions with Irish Triathlete, Gavin Noble
Created on 28 August 2009
5 Comments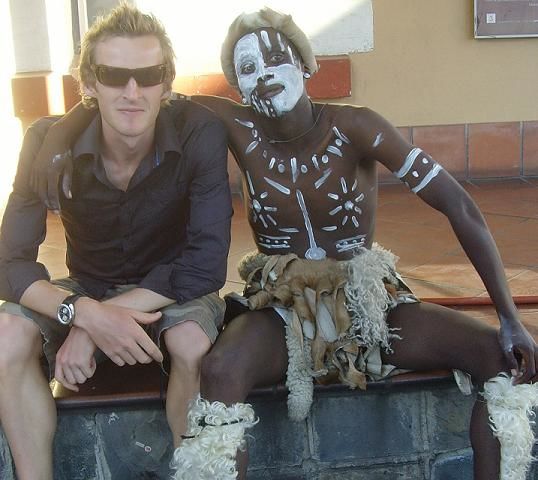 Gav is the one on the left.
Over the next 2 weeks or so I will post a series of interviews with my TriathlonTeam.org teammates.: "10 Questions with …."
Gavin replied 1st, so I'll post them in the order received.
For starters, and the reader's benefit, write a short paragraph about yourself:
I love drafting. I'm just going to put that out there. I know it's not to everyone's taste, especially in the land of hope and glory. but I have been brought up on ITU Elite Drafting Races and currently I am professional on the ITU scene.
Some people call me 'Mr pink' (I rode a pink bike for 2 seasons), some people called me a space cowboy, some people call me Maurice. My mum calls me often.
I like to do things in threes – Sports, running sessions, eating cake, waiting in the rain for the right bus to arrive.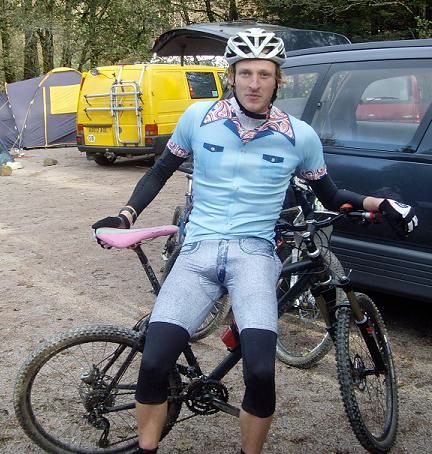 Judging by the mountain bike and the Halloween outfit, Gav could grace us at  XTERRA  Worlds in Maui some day… (Conrad)