XTERRA USA Champs. Plumbed the deapths of empty legs, but won 6th XTERRA USA Series title
Created on 06 October 2008
Last Updated on 06 October 2008
4 Comments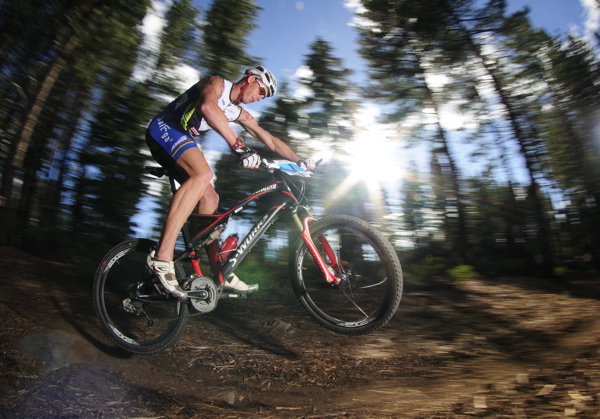 photos by Rich Cruse photography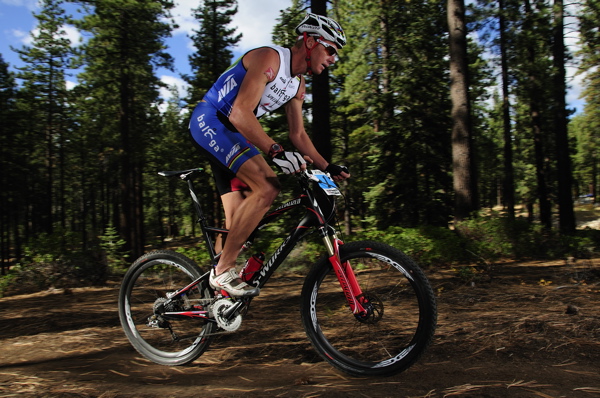 by Rich Cruse
What a weird, weird day.
I finished 8th. 8 minutes down.
In my whole racing career, I have never had legs as amazingly empty in a race, especially after feeling so good in the lead up. I wish I could have posted my Tuesday bike time instead of my race day bike time. Even including the almost BASE jump in the time.
The swim went relatively well, I was 50″ behind the Seth Wealing and felt pretty good on the flat and the early climb. However, when the pitch got steeper and I started laying the power down, my legs, well, powered down. My lower back usually gets sore, but I can manage it by stretching, standing or backing off for a while, but this time it didnt get better. I wasn't even breathing hard- which says a lot for this altitude. 6500-8800ft. I got to the flume just behind Josiah Middaugh and thought: ok, now thats its flat and supposedly more technical, I'll catch up, overtake, make time on the downhill and battle on the run, but it wasn't even close. I tried and tried to find the proverbial "big blade", but I was spinning in the granny.
The race within the race was the XTERRA USA Series Title. I made the math beforehand. Fellow South African Dan Hugo was 2nd in the Series with 3 second place finishes and I was leading with 3 wins. If Dan won, I had to finish no worse than 4th to win the Series and the $14 000 prize. Second is "only" a harsh $7000. Never in my wildest dreams did I imagine of dragging ass in 8th, trying to calculate how much Dan had to drag ass for me to still "win" the Series. I got 8th and "won" by 8 points, as Dan finished 4th.
Phew.