Specialized tire testing camp in Stellenbosch
Created on 03 February 2009
Last Updated on 03 February 2009
3 Comments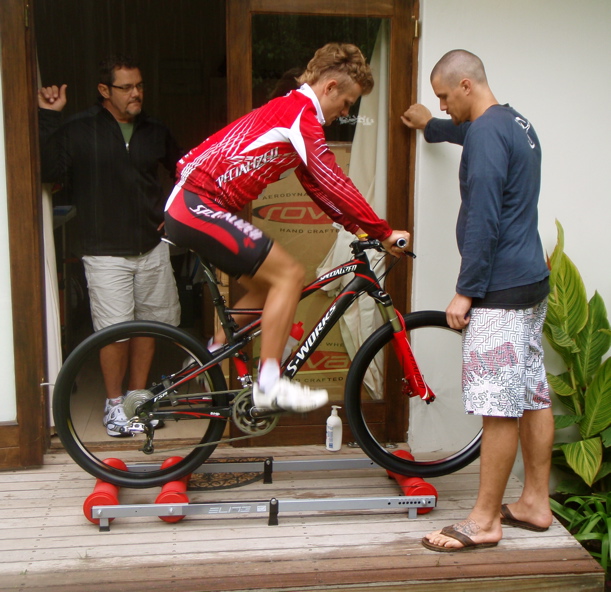 Burry Stander doing rolling resistance testing on the rollers. He rode at 25km/h and at 35km/h with about 20 different tires and measured the wattage needed to hold those speeds for each tire. On the right (reading the power  tap numbers) is Benno Willeit, our Specialized mechanic, and on the left is Tire Specialist Frank Stacey.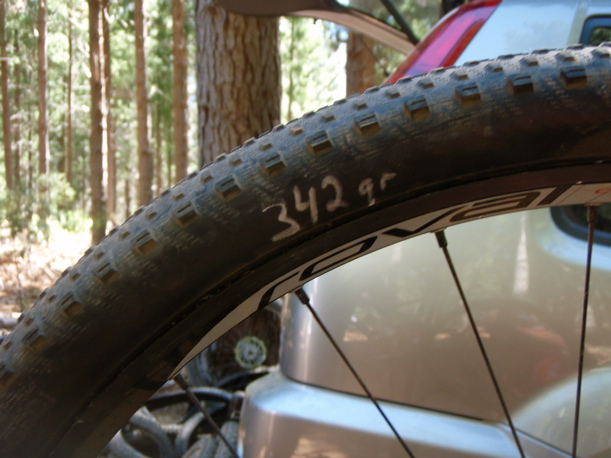 Christoph Sauser, Burry Stander and Lene Byberg (all XC racers) loved this new Specialized tire called The Renegade. A 342g fast rolling 1.9 tire.  I, for some reason called "the Caveman," wasn't even allowed to ride it. Wonder why?
Instead, I tested a special series of strong side-walled tires.  Frank designed a number of different casings and we (Dan Hugo and I) tried to flat or cut them on a rocky loop we must have ridden 20 times over.
After each lap we would sit down and rate the tire on various criteria like Handling, Cornering, Traction, Comfort etc.
On the last day I did rolling resistance testing on the road and then a gravel climb. I had to ride at 17km/h and get an average Wattage at the end of each run.
It was hard work. I did 3 full days in the chamois and was thoroughly cooked at the end of the week. Blistered hands from rough terrain, and a tired brain from all the concentrating. Not to mention all the paperwork!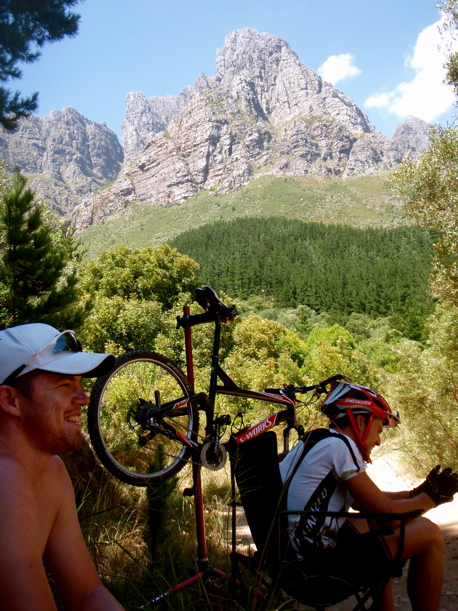 Nice office! Our friend Dylan (l) was the rookie mechanicand must have changed 100s of tires over the week.
The tests went quite well and I'm confident we'll have a 650g tire that will be bomb proof and roll quite well.
Stay posted for more tire news.

Created with Admarket's flickrSLiDR.