Category: story time
Being the Caveman is hard work- have been busy…
Created on 30 December 2013
1 Comment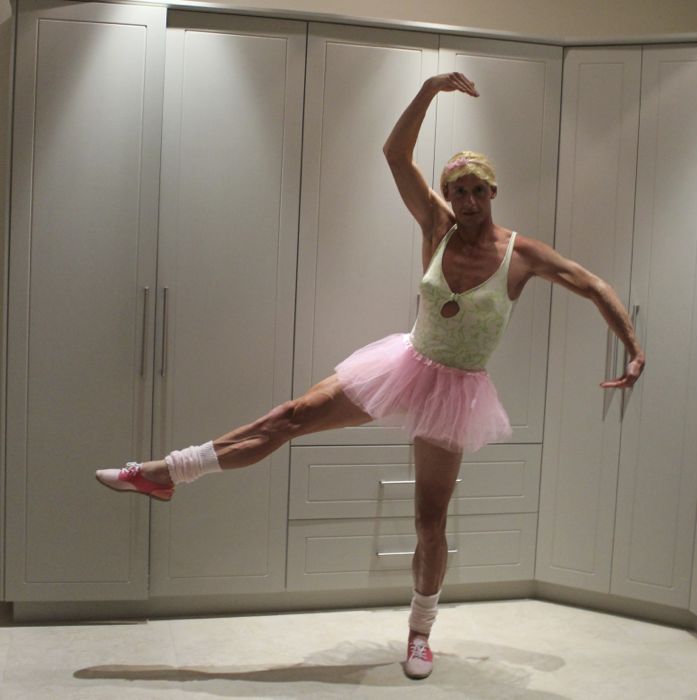 As you all know, its easy to overindulge and pack on the pounds during the festive season, so Cross Training is a key ingredient to keeping the Caveman fit and flexable.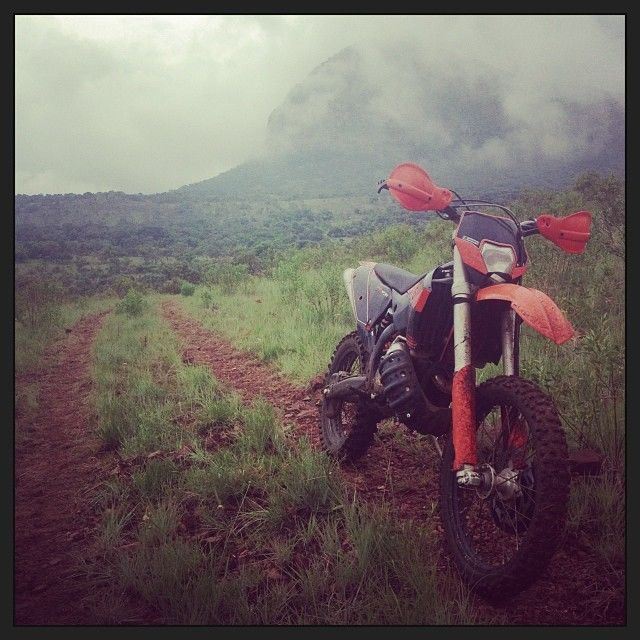 Gotta keep on top of skills training too.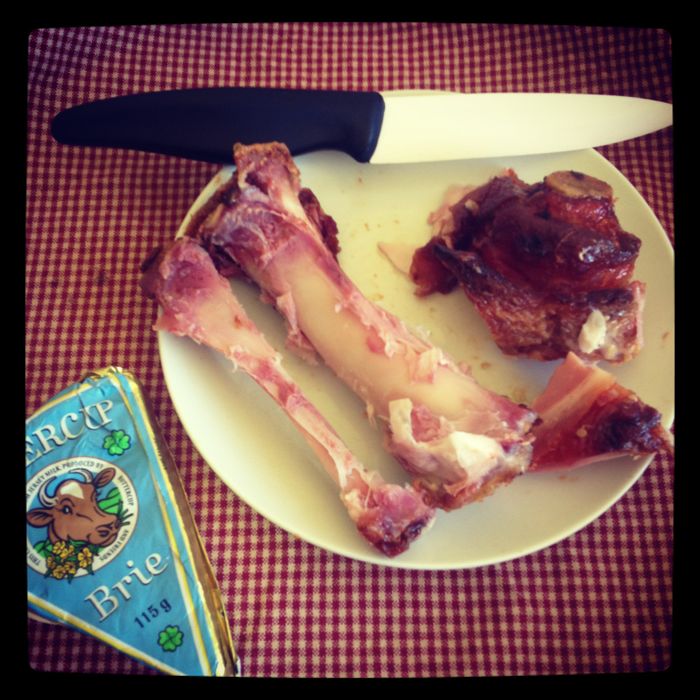 Breakfast sure wasnt pretty. But its all part of the food chain…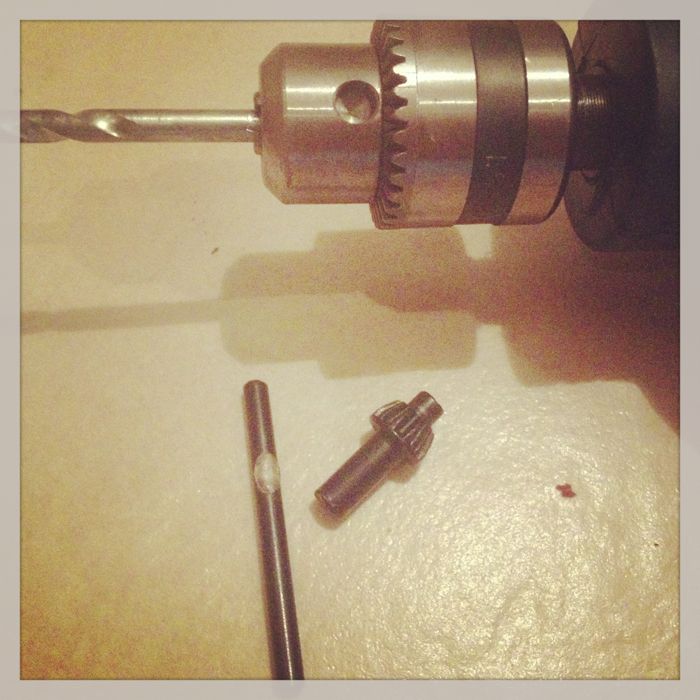 Like I said, being the Caveman is hard work. More news coming real soon…
Caveman wins in mountain region of Scanno at XTERRA Italy
Created on 21 July 2013
12 Comments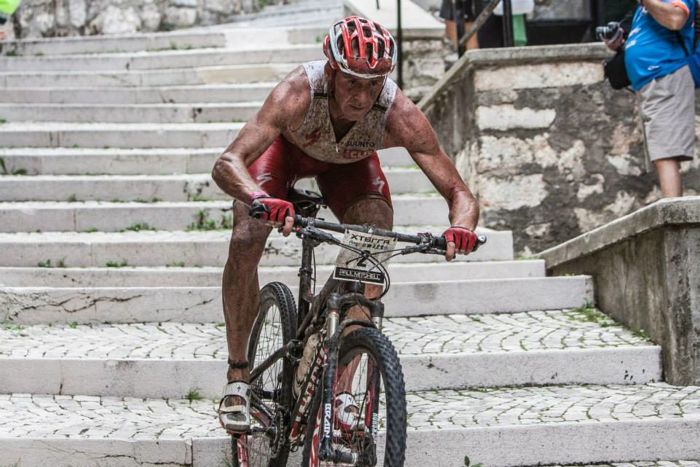 XTERRA Italy has the most amazing course! Parts through the old mountain town of Scanno.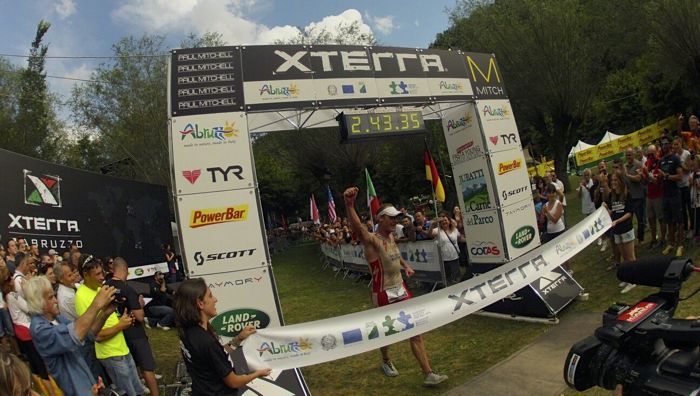 To the tune of "eye of the tiger" (thanks DJ Jack!) Caveman wins XTERRA Italy by 4 minutes.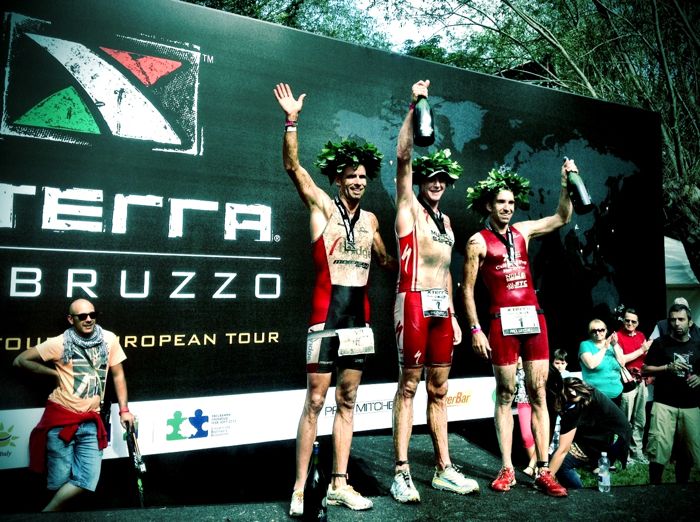 XTERRA Italy made is debut in the idyllic mountain town of Scanno, in the province of Abruzzo. In terms of the culture and Italian country side experiance, it was a real treat for Liezel and I. In terms of racing, it was a truely wonderful experience. A well rounded, tough course and exceptionally well presented by Wolf Hardt and his crew.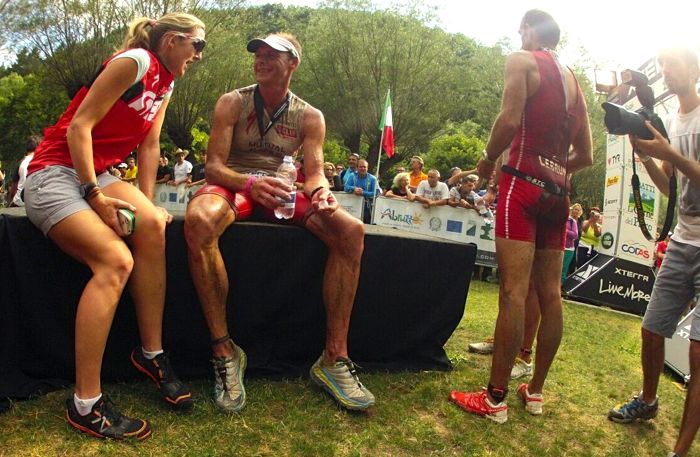 Love it when a plan comes together… My 3rd win in a row in my new Hoka One One Stinson shoes.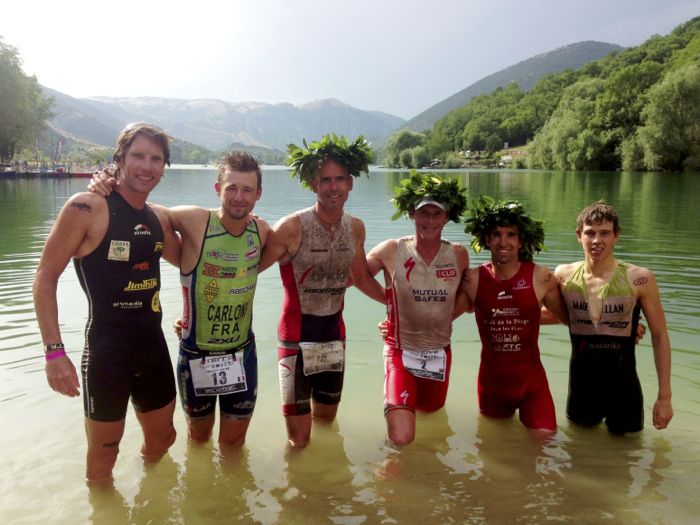 The top 6 trying to wash off the mud. (and climbing tears) L-R Jim Thijs (BEL), Francois Carloni (FRA), Nico Pfitzenmaier(GER- actually ZAR!), Caveman (ZAR), Nico Lebrun (FRA), Oliver Shaw (NZ)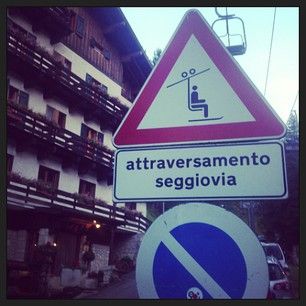 This Nico Lebrun designed course is filled with nightmarish altitude gain and peril…
Caveman's specialized equipment choices in quest for 7th World title
Created on 19 July 2013
6 Comments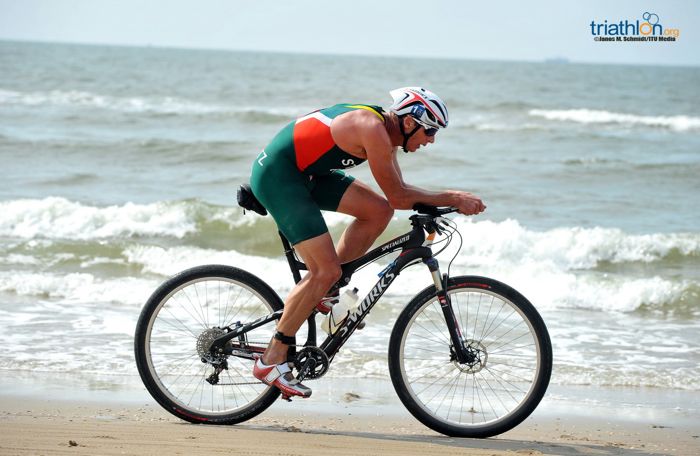 #aeroiseverything #soisfattyres #dittohorsepower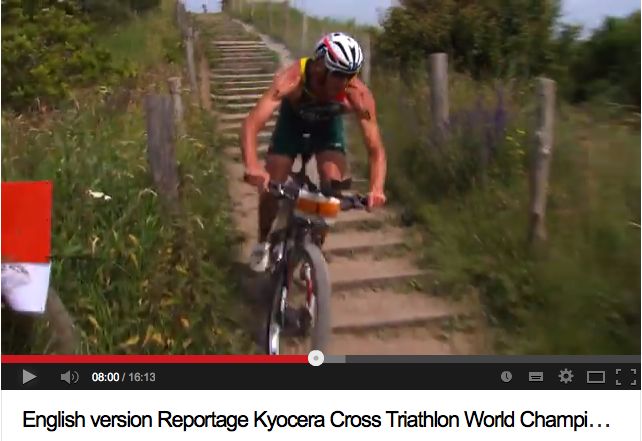 ITU Cross Triathlon Worlds 2013 Long version
Cross Tri Worlds Highlights. (Short version- 2.40)
Racing through the dunes, stairs and sidewalks of Holland proved a fertile ground for innovative equipment choices.  From the video you can get a feel for the course- but the real test was the long sections of deep, soft sand.
I enjoy thinking about equipment and how to make it better while training, and have been doing the obvious tire reaserch for almost a year.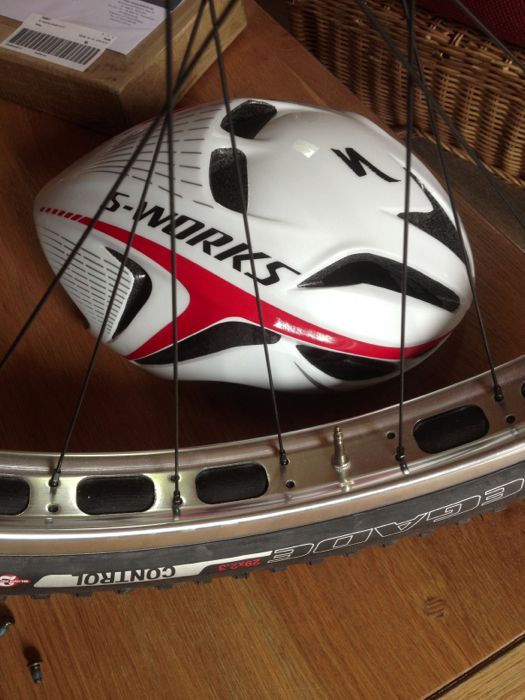 Big was my surprise when I opened a "special box for sand racing" from Jason Chamberlain at Specialized. The biggest widest rims I have ever seen. Really wide. And light. Mounted with our biggest tire- Renegade 2.3- but more like 2.5 or 2.6 on this rim.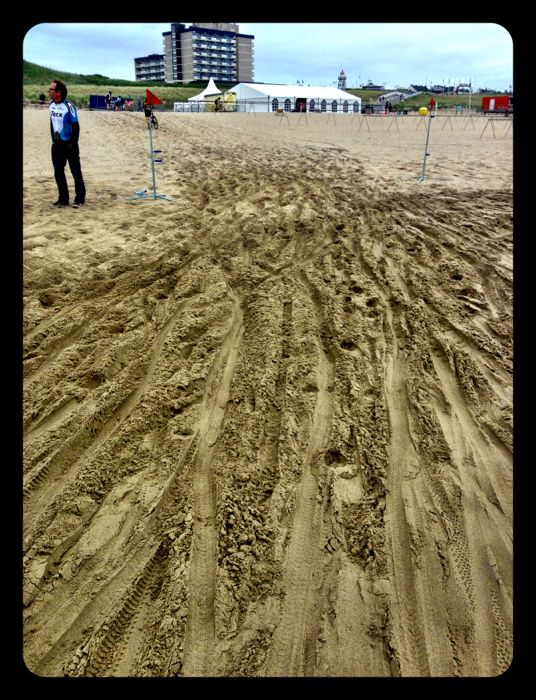 The dark sand is the easy part. There were 3 of these sections on each of 4 laps. Try picking a straight (existing) line, balance perfectly in it while deliverying seemingly a million Watts, WHILE being totally relaxed, BARELY holding onto the bars, ready to jump off and run the moment the front wheel digs in…
The Basics skills for sand riding: The tires need to float on top of the sand. The moment the front wheel sinks in, it snakes