Caveman wins in mountain region of Scanno at XTERRA Italy
Created on 21 July 2013
Last Updated on 21 October 2014
12 Comments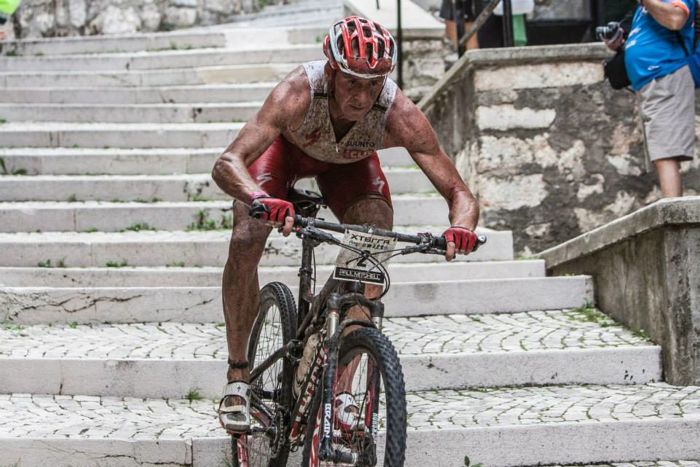 XTERRA Italy has the most amazing course! Parts through the old mountain town of Scanno.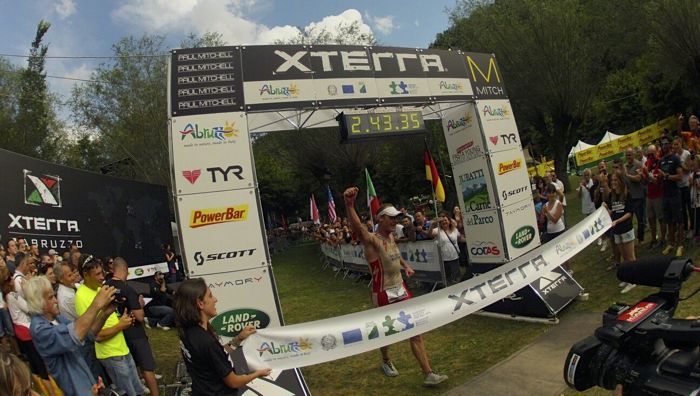 To the tune of "eye of the tiger" (thanks DJ Jack!) Caveman wins XTERRA Italy by 4 minutes.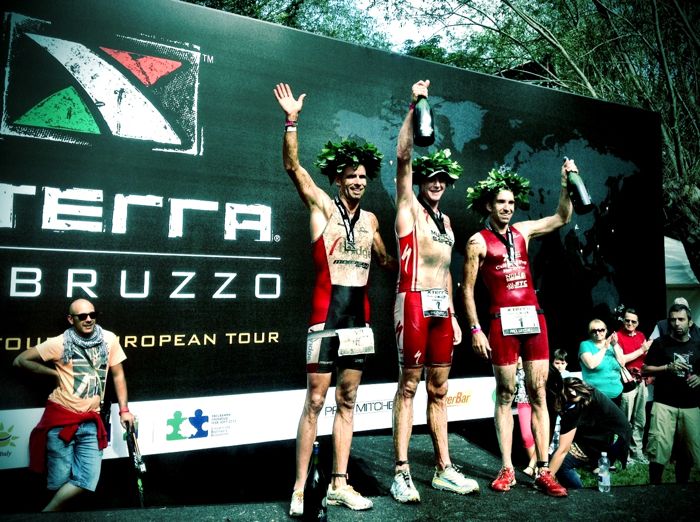 XTERRA Italy made is debut in the idyllic mountain town of Scanno, in the province of Abruzzo. In terms of the culture and Italian country side experiance, it was a real treat for Liezel and I. In terms of racing, it was a truely wonderful experience. A well rounded, tough course and exceptionally well presented by Wolf Hardt and his crew.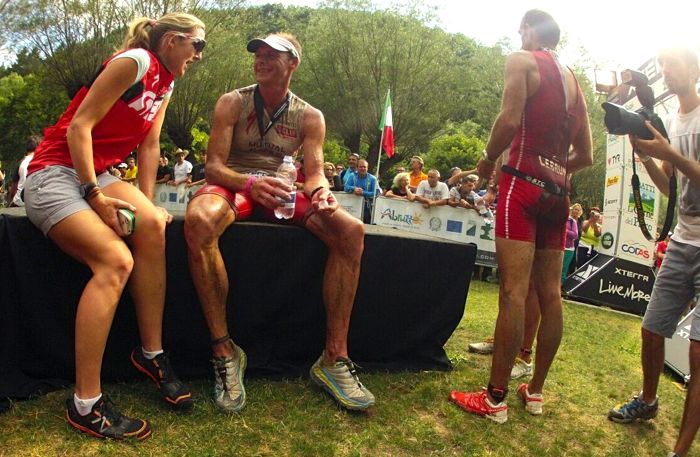 Love it when a plan comes together… My 3rd win in a row in my new Hoka One One Stinson shoes.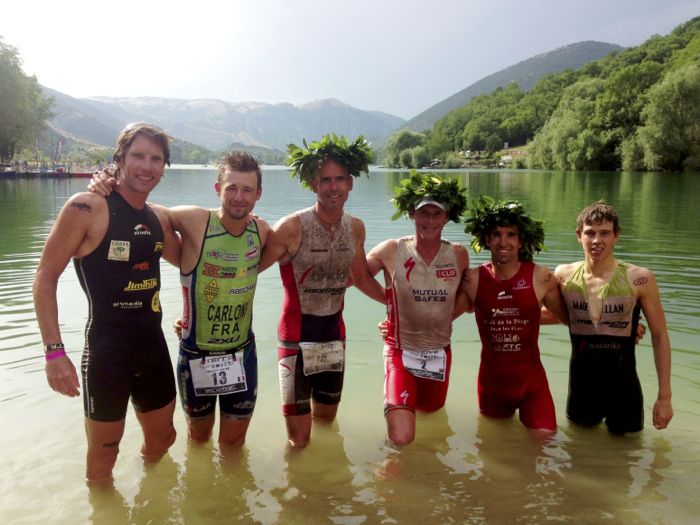 The top 6 trying to wash off the mud. (and climbing tears) L-R Jim Thijs (BEL), Francois Carloni (FRA), Nico Pfitzenmaier(GER- actually ZAR!), Caveman (ZAR), Nico Lebrun (FRA), Oliver Shaw (NZ)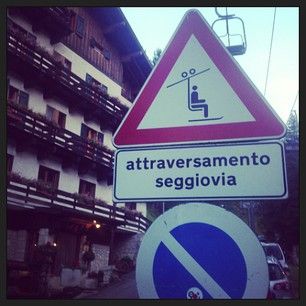 This Nico Lebrun designed course is filled with nightmarish altitude gain and peril…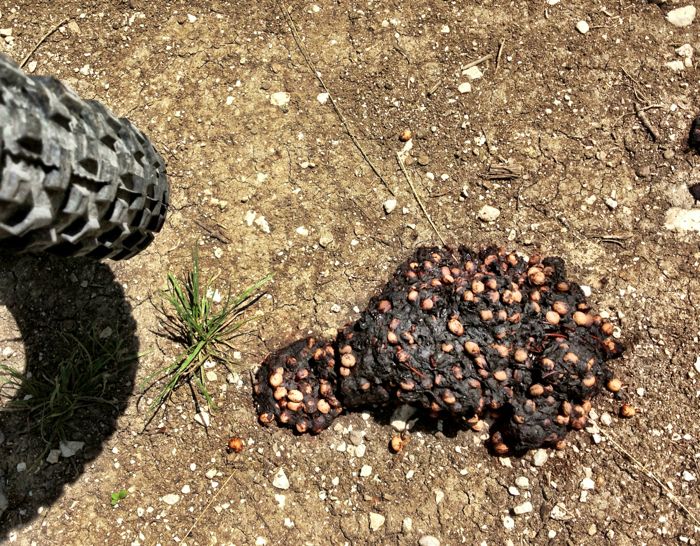 Including bears who love cherries,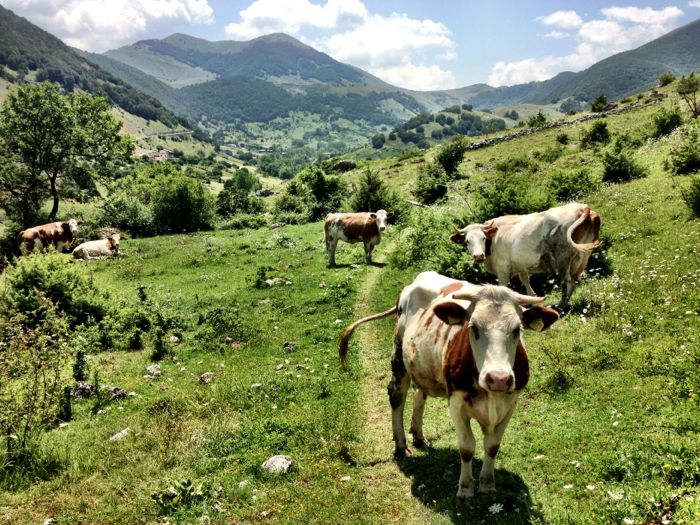 Cow slalom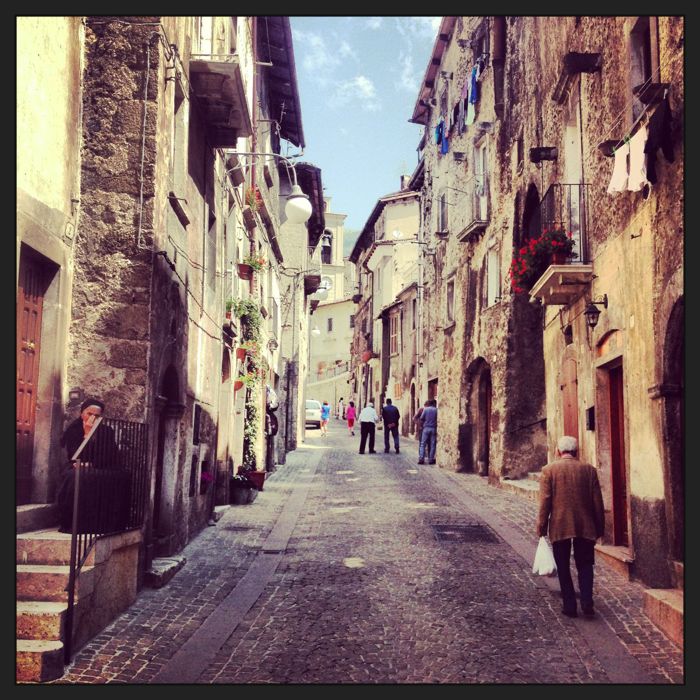 A fair amount of bike and run sections through medieval town of Scannno…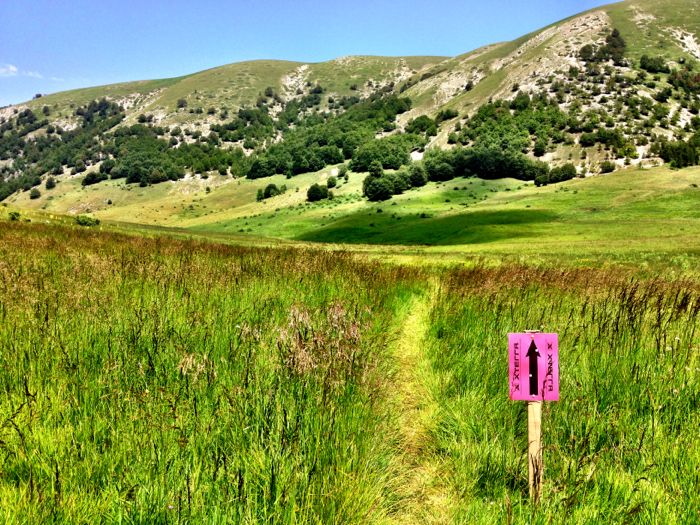 Flowing trails through the natural reserve of Abruzzo where bears and wolves roam free.
And Caveman eating sheep protecting dogs. Had to "go primal" on these dogs to avoid getting eaten!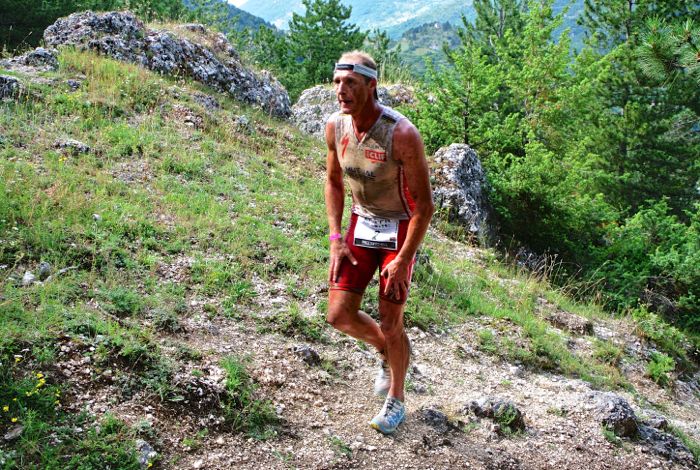 the "run course" has some of the most insane climbing you'll ever find. This is a "flatter section"- where the photographer could find enough footing to stand.
and if the rocks (or your tongue) dont trip you, the vistas will…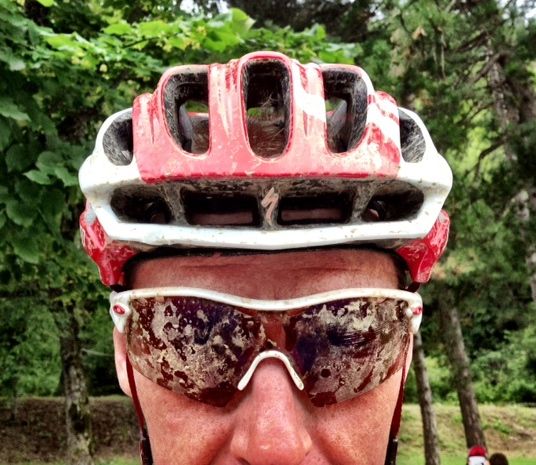 Some diabolical (read: FUN) mud sections on race day. My Oakley Radars became more like a mud flap- preched at the end of my nose catching mud and spray, me peering over the top.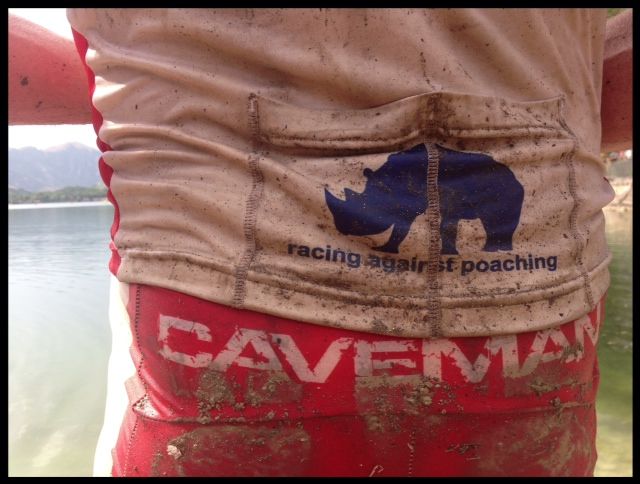 Will have to retire this mud ruined race kit. Rhinos love mud baths, but please help us fight against the rampant rhino poaching happening in Southern Africa right now. 488 Rhino poached for their horns so far this year, looking to surpass 668 rhino killed last year. Race against poaching.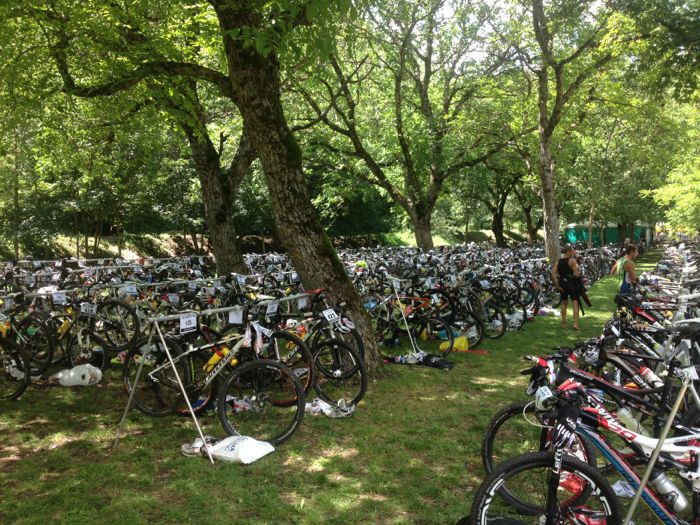 First time XTERRA in the remote mountain town of Scanno, and transition is PACKED.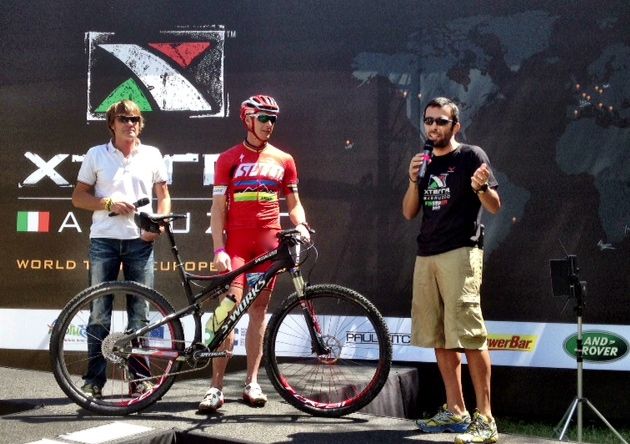 Local trail builder talks about the trails and equipment needed.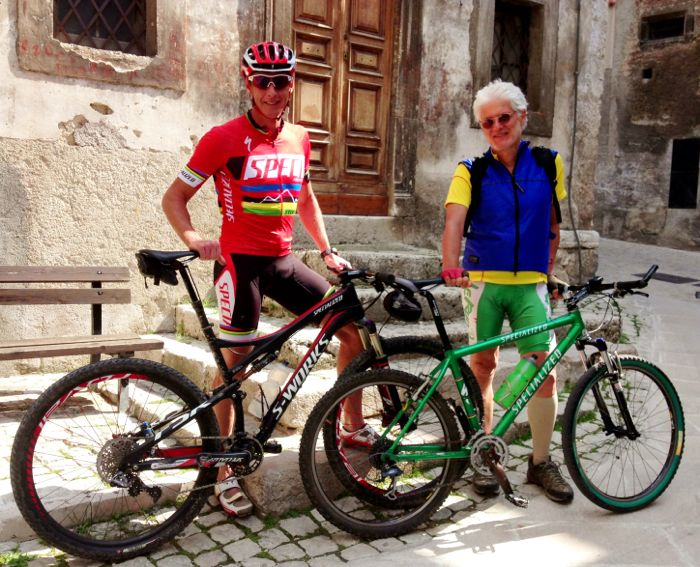 Fellow Sworks rider- his from 1985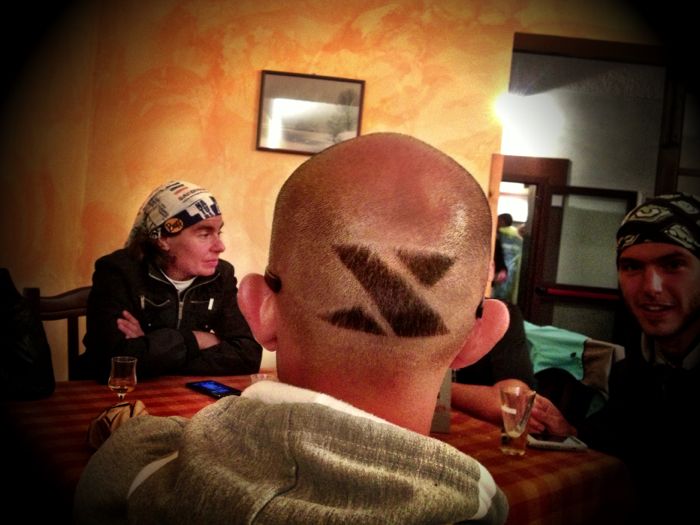 XTERRA in Italy is alive and well!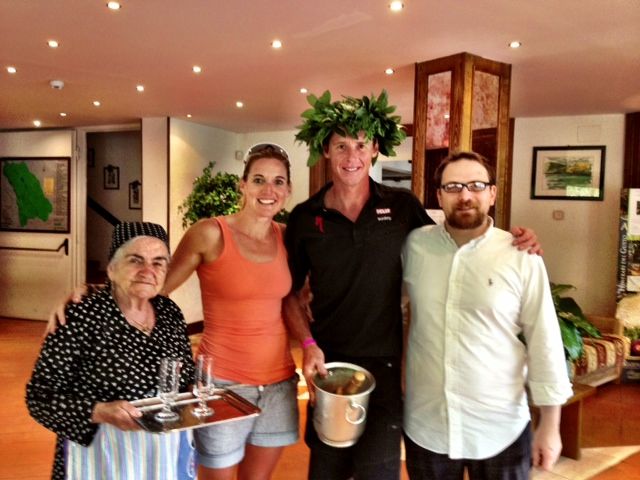 Warm hearted hoteliers (Alberge Aquavive) spoilt "Il Campione" with Veuve Clicquot and aperatives…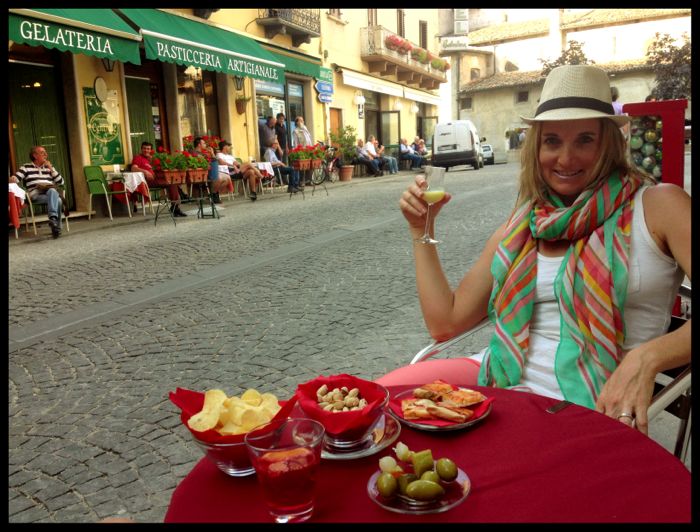 For a week, Princess Hotstuff and I became locals on the piazza. (town square)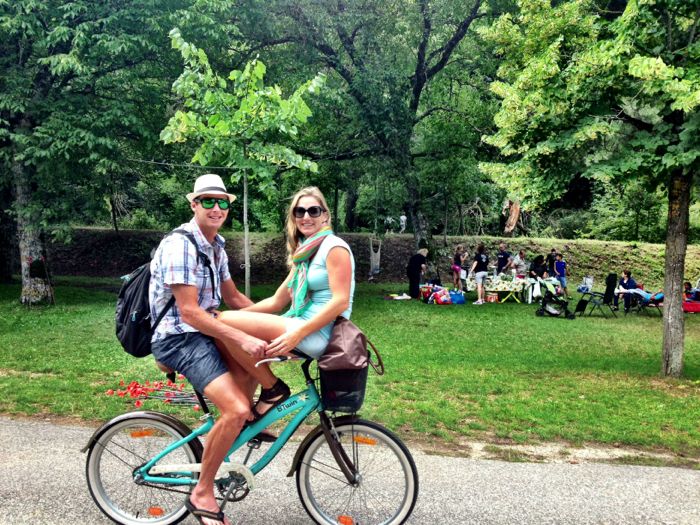 Ciao Italy! Arrivederci al prossimo anno!