Posts Tagged 'oakley'
XTERRA Hall of Fame induction – video of my XTERRA career highlights
Created on 16 November 2015
2 Comments
Conrad Stoltz – 2015 XTERRA Hall of Fame Inductee from XTERRA TV on Vimeo.
A touching video of my XTERRA career highlights, which was screened at the XTERRA Hall of Fame induction in Hawaii recently.
To my XTERRA friends, sporting friends, supporters and sponsors: Aloha and mahalo for an awesome ride!
Next up:
Caveman Café in Stellenbosch
Stoltz Coaching. Online & camps
Conrad Stoltz Biography
South African hour record attempt (Bellville Velodrome)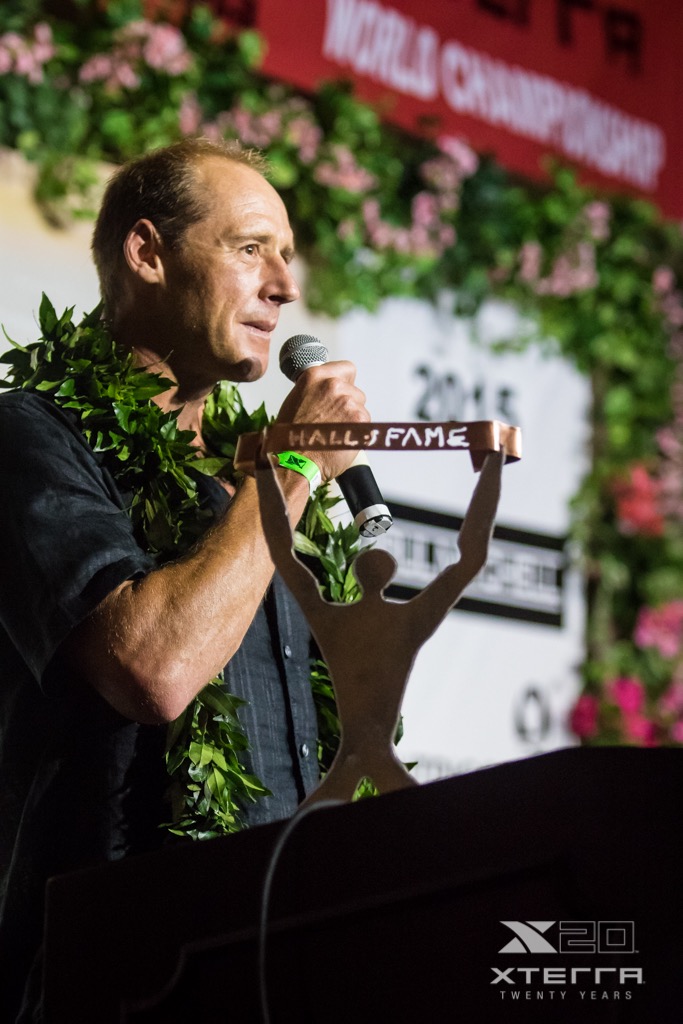 #TBT Caveman catches air at XTERRA Milwaukee 2005
Created on 20 August 2015
0 Comments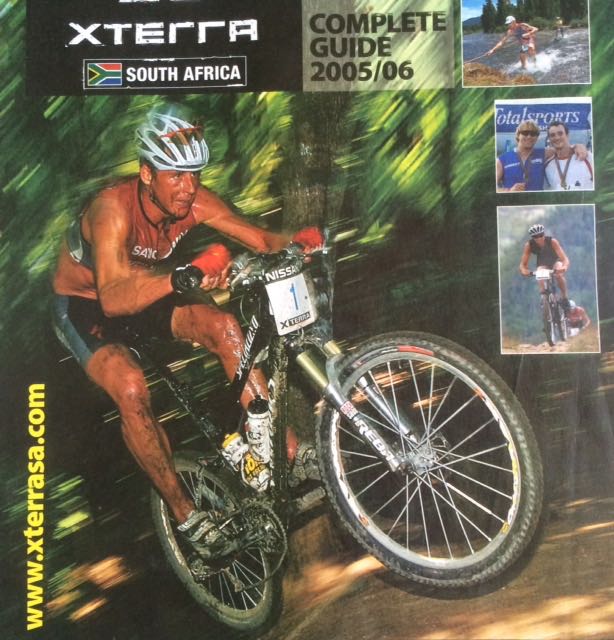 XTERRA Milwaukee was one of my favourite XTERRAs of all time. Right in the middle of the city build by beer loving Germans, and stunning, rough and ready bike & run courses.
This year was insanely hot and humid – you can see I'm glowing like a ripe tomato, with top rolled up to get more ventilation. To manage the heat exhausted athletes at the finish, the city parked a huge double decker city bus with Aircon running flat out to cool cooked athletes down.
The 2nd year was pouring with rain, we had a duathlon and I crashed really hard- 3 times
Cant believe how far bike design has come in 10 years! The 2005 Specialized Sworks Epic was aluminium, the new Brain shock was on the seat stay, no Brain in the fork, bars were narrow, shoes were modified XC shoes (I cut the tongues out) and Mavic was the best wheels around. (Now  we have Roval wheels)
Face to Face with Conrad Stoltz. A #SuuntoAdventure video
Created on 05 June 2015
0 Comments
"Not everyone who has the genes to go fast, has the genes to hurt and suffer." CS
Repost of "The magic of XTERRA New Zealand" from 2014
Created on 27 March 2015
0 Comments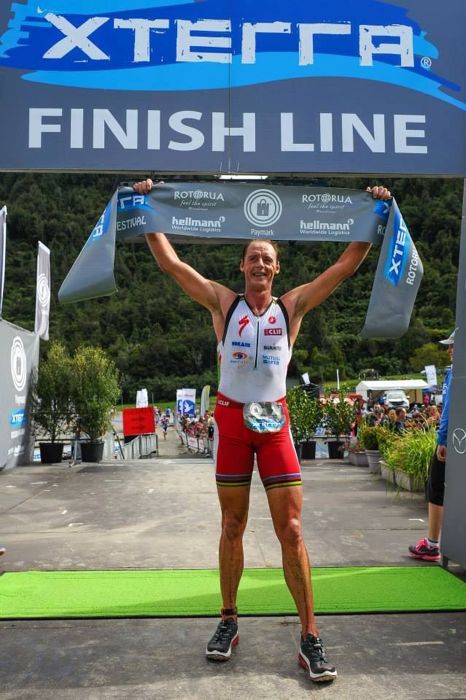 Caveman wins XTERRA New Zealand.
I cant believe that after 22 years of pro racing this was only my 2nd race in NZ. Last time was ITU World Cup in Auckland in 1995 or 96. Draft legal road triathlon.
After a rocky start to 2014 (2 punctures in 2 races, a biomechanical at XTERRA South Africa, a random injury, and some minor health issues- eye & skin cancer surgeries) its good to finally get the monkey off my back with a good win in Rotorua.
What a phenomenal course and venue! Beautiful blue lake called "Blue lake" surrounded by green mountains covered with dense tree fern growth 20ft tall.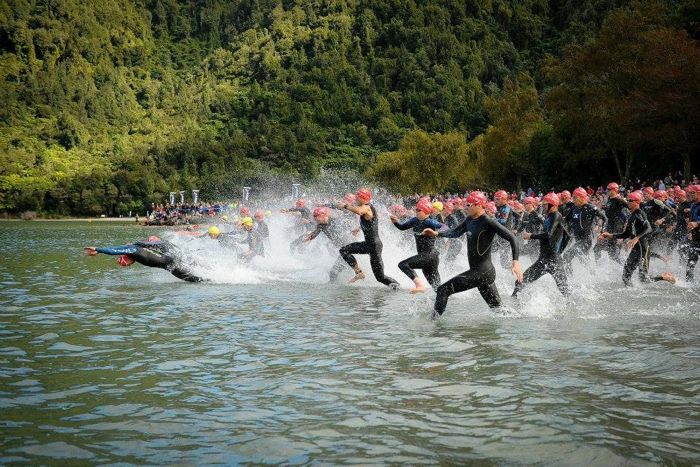 I was out the swim in 5th or 6th, about 35" behind some Kiwi roadie, followed by Roger Serrano (ESP) and Ben Allen (Aus). After a fair bit of climbing Ben and I filed into Billy T neck in neck- some of the very best and unique single track I've ever ridden. Rain
Created on 16 February 2015
4 Comments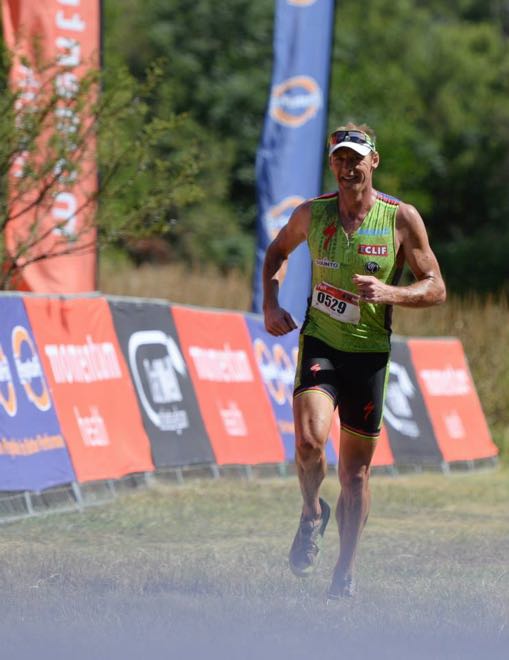 Momentum Health OatWell DualX powered by PeptoPro  held at Hakahana, Pretoria. Quality pix by Zoon Cronje. The rest- probably mine.
The other great thing about spending my first winter in South Africa (since 1991) is now I can do the interesting local races I've been missing out on. Been following the DualX  off road duathlon series from across the ocean via the interwebs and vicariously through Theo Blignaut. I've heard about the fantastic Advendurance organization, decent prize money, "real" run and bike courses… but mostly I heard of the "unbeatable Brand du Plessis." I didn't realize exactly how unbeatable until I learnt he hasn't lost an off road duathlon in 6 years.
In a league of his own on the run,