Posts Tagged 'Suunto'
XTERRA Hall of Fame induction – video of my XTERRA career highlights
Created on 16 November 2015
2 Comments
Conrad Stoltz – 2015 XTERRA Hall of Fame Inductee from XTERRA TV on Vimeo.
A touching video of my XTERRA career highlights, which was screened at the XTERRA Hall of Fame induction in Hawaii recently.
To my XTERRA friends, sporting friends, supporters and sponsors: Aloha and mahalo for an awesome ride!
Next up:
Caveman Café in Stellenbosch
Stoltz Coaching. Online & camps
Conrad Stoltz Biography
South African hour record attempt (Bellville Velodrome)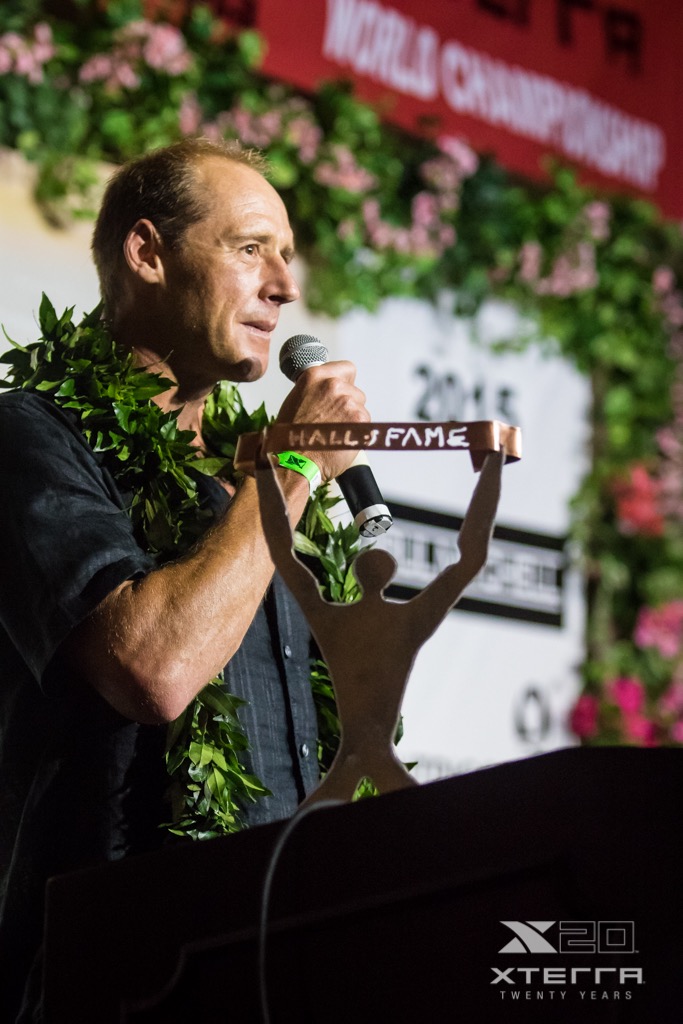 Face to Face with Conrad Stoltz. A #SuuntoAdventure video
Created on 05 June 2015
0 Comments
"Not everyone who has the genes to go fast, has the genes to hurt and suffer." CS
Created on 16 February 2015
4 Comments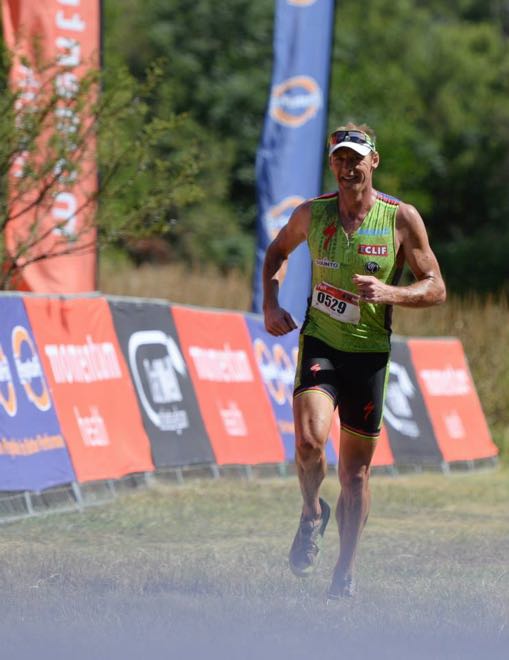 Momentum Health OatWell DualX powered by PeptoPro  held at Hakahana, Pretoria. Quality pix by Zoon Cronje. The rest- probably mine.
The other great thing about spending my first winter in South Africa (since 1991) is now I can do the interesting local races I've been missing out on. Been following the DualX  off road duathlon series from across the ocean via the interwebs and vicariously through Theo Blignaut. I've heard about the fantastic Advendurance organization, decent prize money, "real" run and bike courses… but mostly I heard of the "unbeatable Brand du Plessis." I didn't realize exactly how unbeatable until I learnt he hasn't lost an off road duathlon in 6 years.
In a league of his own on the run,
Caveman ready for XTERRA Buffelspoort, South Africa
Created on 14 January 2015
0 Comments
Gearing up (read "tapering" – once over 40, tapering starts early!) for XTERRA Buffelspoort next weekend.
More info on Stillwatersport XTERRA page.
Here is a cut and paste job from Ride Magazine:
Xterra legend Conrad Stoltz will kick-start the 2015 season in Buffelspoort (North West Province) when he toes the line at the much anticipated Totalsports Xterra Full presented by Rehidrat® Sport on Saturday, 24 January 2015.
Stoltz started his Xterra career in Richmond in 2001 when searching for a way to get motivated after the 2000 Olympics. "I felt burnt out and had a hard time getting motivated for another four year slog to the next Olympic Games," says Stoltz. "My coach at the time said that I could do anything I wanted to get my mojo back. Paging through a USA Triathlete Magazine, I saw a picture of Steve Larsen running his mountain bike through a knee deep stream. This really appealed to my sense of adventure".
"I made a few rookie mistakes at my first event including not knowing the course, borrowing a bike, riding with road pedals and road shoes to mention just a few," continues Stoltz. "For most new triathletes swimming is the biggest hurdle, but once you've learnt to swim it's by far the easiest of the three disciplines. If you're new to swimming, spend the time and money to get private lessons. Swimming fitness is not a big deal. It's all about having a good stroke, being comfortable in open water and being able to swim straight without having to follow a black line on the bottom. The Xterra Buffelspoort mountain bike course is not exceptionally hilly or technical, but you need a decent level of fitness and skill to get through it in good shape. You'll need some reserves for the run. It is a tough run that starts out fun, scenic and technical, trail running at its best. After about 5km, the trail points to the sky and you start climbing. It will probably be hot, you'll definitely be tired and the hill is long, really long. Xterra is not easy, but I recommend it to all athletes because it is fun, it's an adventure and you get to meet really cool people".
Adventure enthusiasts that are not yet ready for the challenge of the Totalsports Xterra Full, can enter the less daunting Totalsports Xterra Lite.
Calling all trail runners: Forming part of the action of South Africa's largest off road triathlon, the Puma Trail Run incorporates the Xterra trail run routes and will take place on Sunday, 25 January 2015.
Event Information
Totalsports Xterra Full
Date Saturday, 24 January 2015
Venue Buffelspoort Dam
Format 1.5km swim, 26.5km mountain bike and 12km trail run
Totalsports Xterra Lite
Date Sunday, 25 January 2015
Venue Buffelspoort Dam
Format 400m swim, 17km mountain bike and 6km trail run
Puma Trail Run
Date Sunday, 25 January 2015
Venue Buffelspoort Dam
Format 6km and 12km
–

Created on 19 November 2014
0 Comments
Suunto Adventure film. Take a peek into the lives and minds of Suunto Adventurers. What makes us tick?
Using my Suunto Ambit3 GPS Sports watch to push the limits, chase the horizon, and sometimes, even win races.
#SuuntoAdventure #SuuntoTri