About Conrad 'Caveman' Stoltz

"The Caveman"
Tough as nails, famed for hand digging own 25m, 1 lane swimming pool, eating an unlucky (road kill) rabbit, once killed a baboon with a stick, (it was fighting our dog) also known to test equipment to the max.
Professional triathlete for the past 22 years. 6ft 2, weigh 83kg, 41 years old. 7x World Champion off road triathlete. 2x Olympic Triathlete. 53 XTERRA Championship victories. Lost count of past road tri wins. 423W FTP over 40km (51.49) on TT bike at age 40.
Raced XTERRA and non drafting road triathlons for past 14th summers mostly in the USA. Raced non drafting road triathlon for 6 summers in France right after high school. (Speaks French, loves foie gras, truffles, red wine & garlic) Competed on the ITU World Cup Triathlon circuit from 1992 – 2004. Been racing BMX, XC running, triathlon, duathlon, XTERRA, MTB races and TT events since 1981.
Married to Liezel Wium on 11/11/11 – former South African Netball Captain & International Netball player.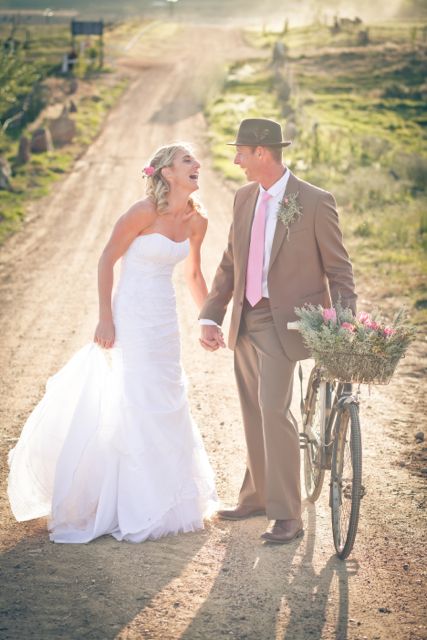 SOCIAL MEDIA
www.conradstoltz.com Up to 12 000 visits per month. Known for writing and photography skills, I have a knack for writing funny / crazy stories from my trials and tribulations traveling and racing around the world. Blogging since 2005. www.conradstoltz.com
Facebook:
Conrad Stoltz: 5000 "friends" (Maximum number)
Conrad Stoltz athlete page: 5400 followers
Twitter: 14 000 followers
Instagram: 5800 followers
Various Magazine Covers & Articles, such as: Triathlete Magazine, Inside Triathlon, Competitor, GoMulti, Lava Magazine, Red Bulletin, Ironman Magazine, MTB magazines etc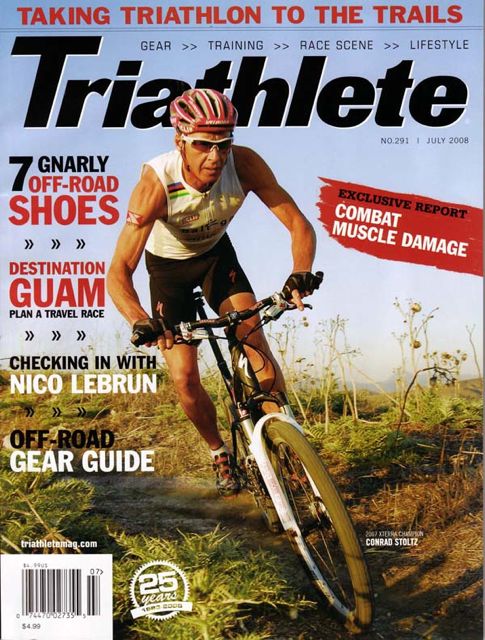 Sponsors:
– Specialized Bicycle Components I've been representing this iconic brand since 2001.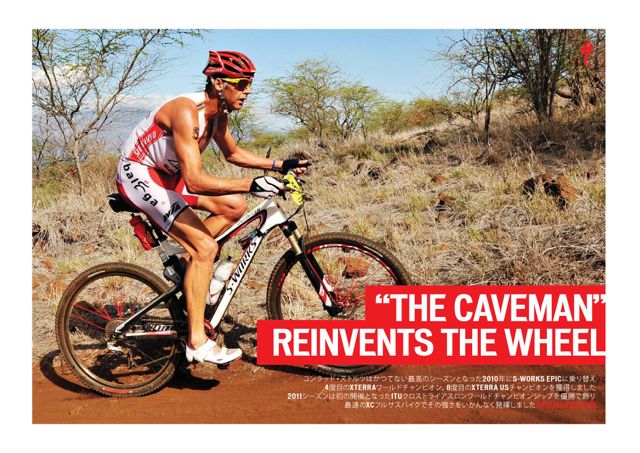 – Suunto GPS sports watches. Proud global ambassador.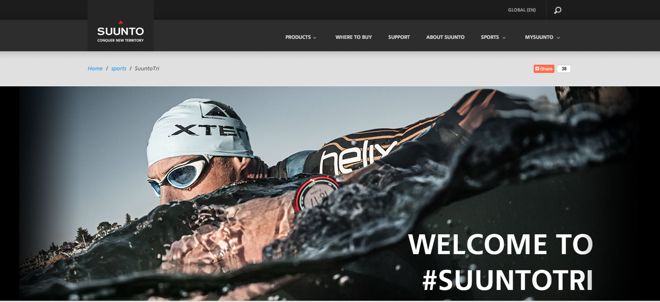 – Clif Bar All-natural and organic energy and nutrition foods and drinks.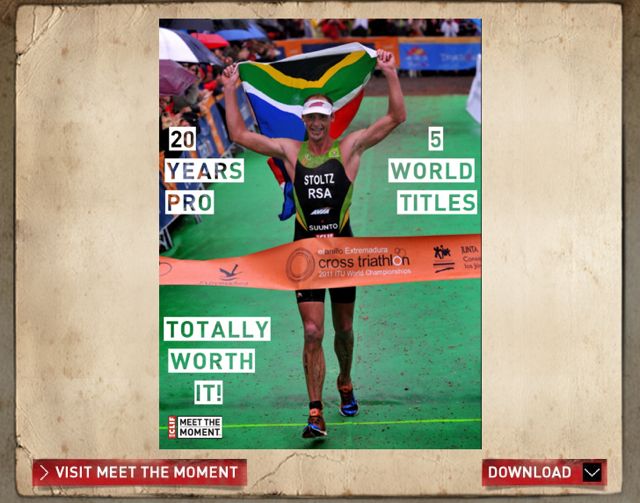 – Squirt Chain lube. The best in the business. Made in South Africa.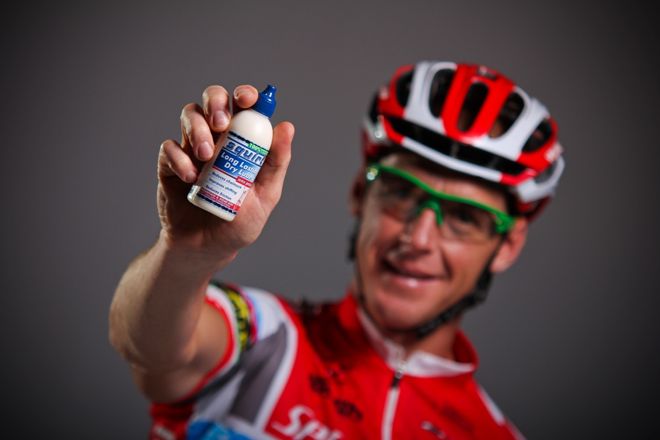 Altra Footwear. Home of the Foot Shaped Toe Box, Zero Drop and much more.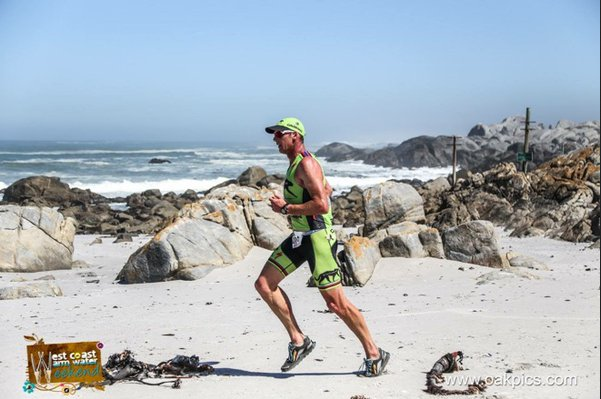 BOS Sport "Serious about fun" sport drink.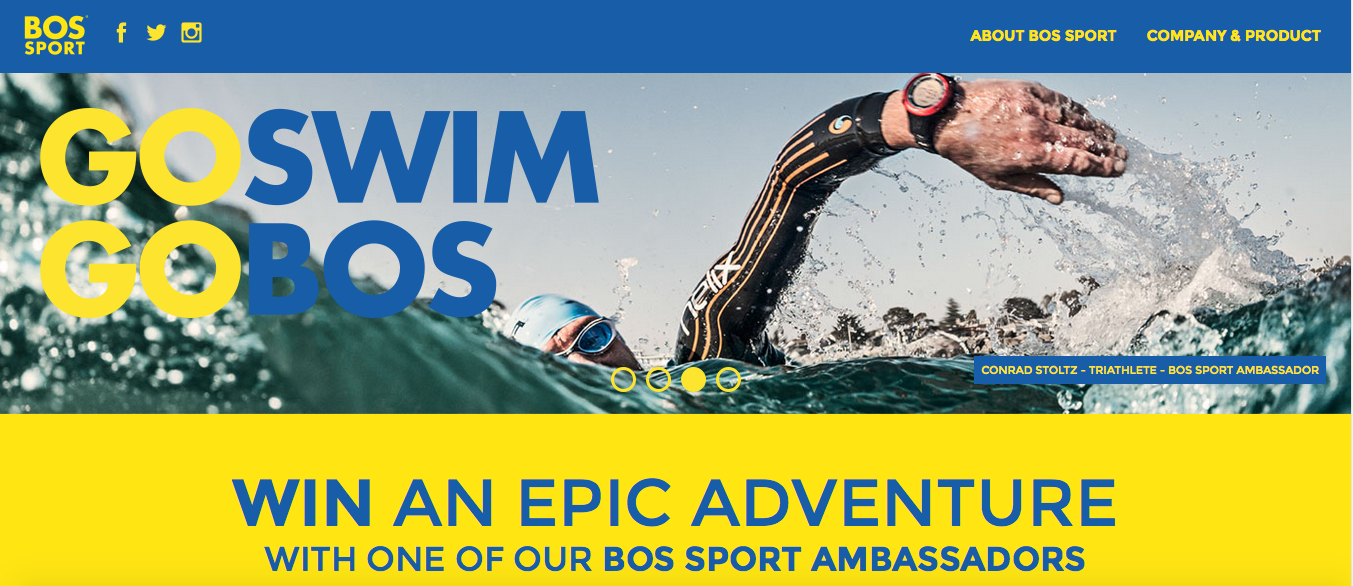 – Oakley sunglasses. Disruptive by design. Caveman since 1994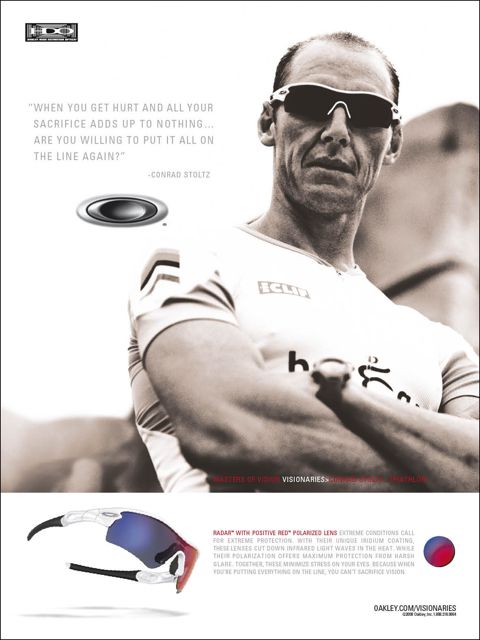 – SUPACAZ High performance grips and tape.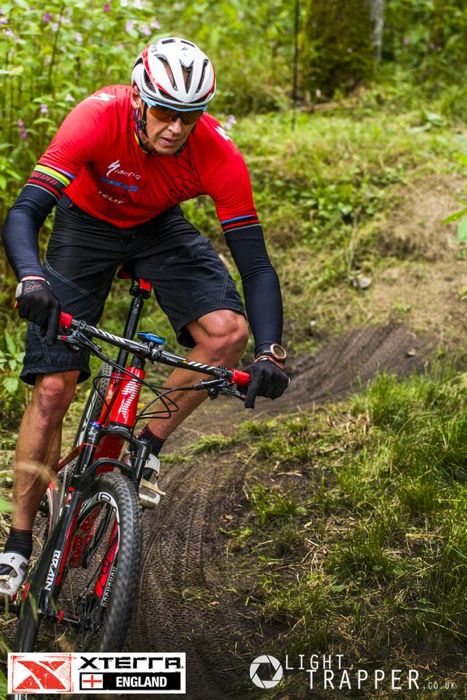 – BlueSeventy Wetsuits and swim skins.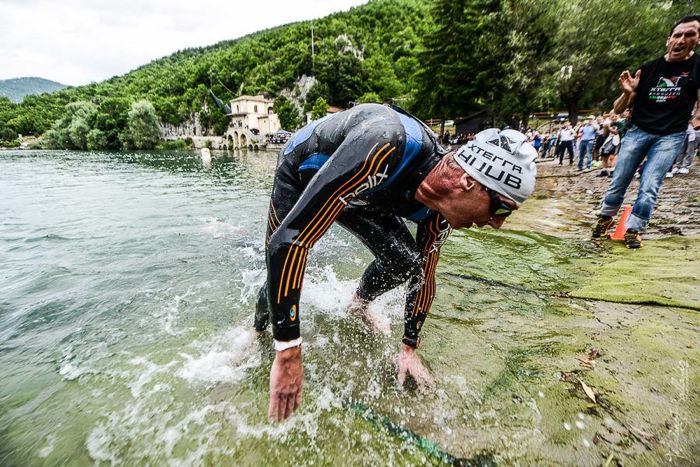 – LOOK pedals: #CavemanProof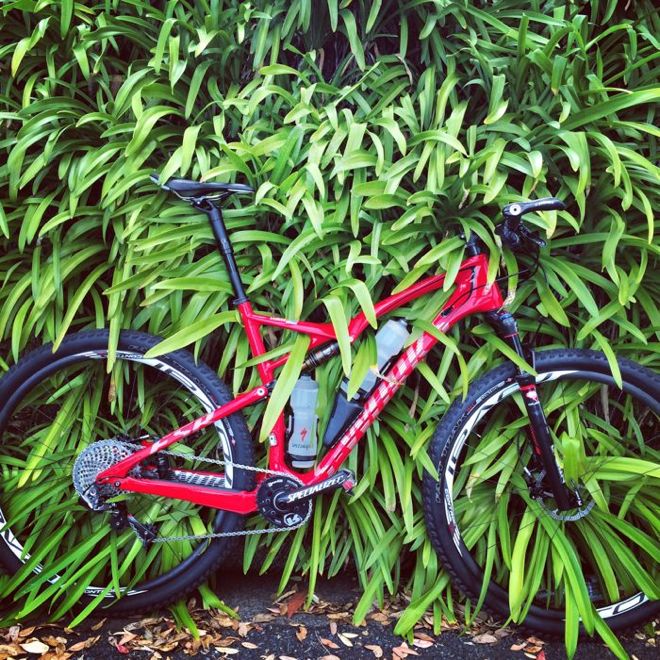 – Niblewear. World leading manufacturer of custom sublimated cycling, triathlon and running apparel.
– THULE travel luggage. Traveling is hard enough as its is – use only the best quality luggage to help ease the pain…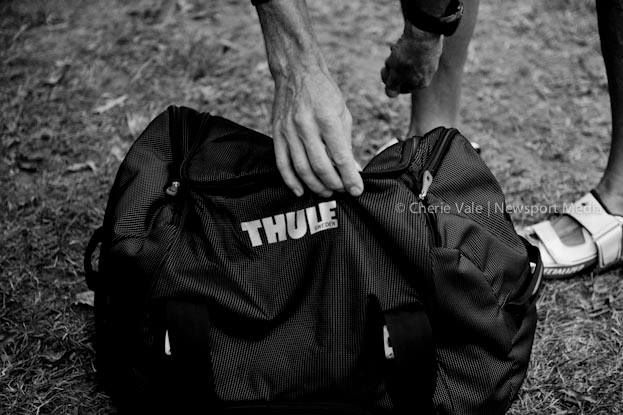 XTERRA.TV is an internet TV channel dedicated to promoting the sport of XTERRA through race highlights, feature shows, athlete profiles, user videos, course previews. To date, XTERRA.TV has been viewed by nearly 300,000 people from all over the world.

XTERRA University
The Paul Mitchell XTERRA University is a free pre race clinic where XTERRA Univeristy Professors teach "The Art of XTERRA." I've been a "Professor" since 2001.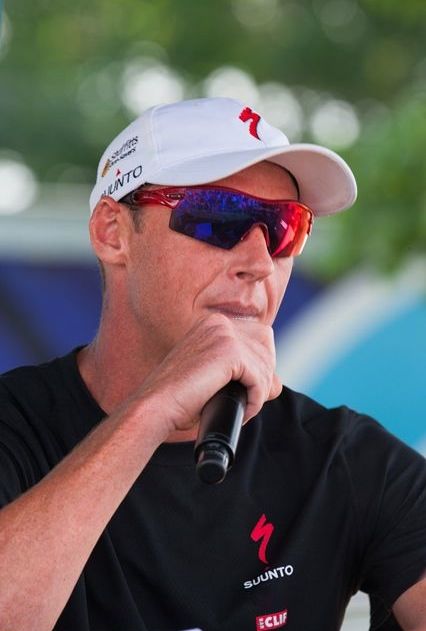 PRODUCT R&D
If it wasnt for a pro triathlon career intervening, I would have studied Industrial Design. I'm creative, practical and handy. I constantly think of ways to improve my equipment.
I designed and tested the AVIA Stoltz trail running shoe, which was one of Avia's top selling shoes for 3 years: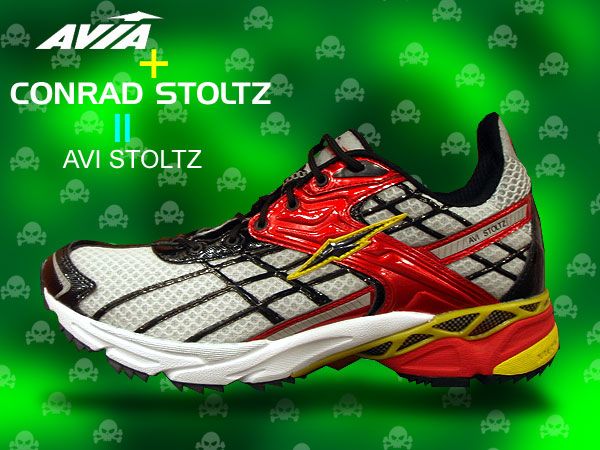 I have been involved with a number of Specialized's testing programmes:
– I have been invloved with the testing of the various Specialized Epic XC race bikes for a number of years.
– I helped develop and test the Specialized TERRA MTB shoe
– I've been involved in a number of Specialized tyre testing programmes.
– I helped test and develop the Specialized Command Post and various Specialized saddles, grips, gloves, helmets & more.
– I was the first rider to win a World title on a 29er bike (XTERRA Worlds 2010) and helped pioneer 29ers from a "clown bike" to what today is accpeted as the standard wheel size.
Tyre testing with tyre specialist Frank Stacey:
Skills clinics: Caveman Mountain bike XTERRA and Triathlon clinics.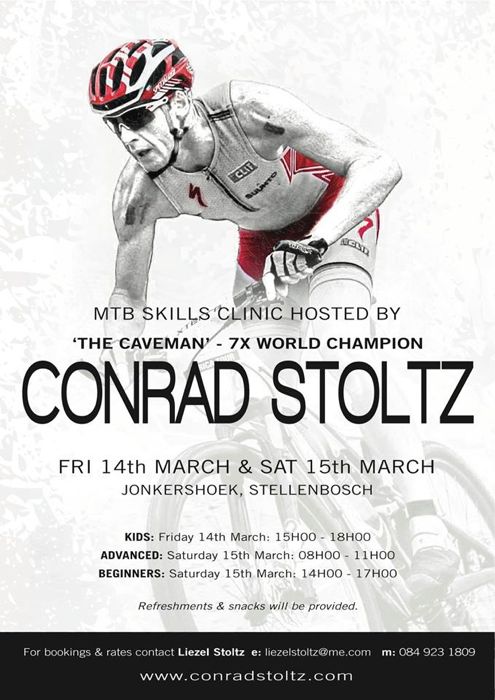 I'm passionate about teaching, mentoring and coaching. After 22 years of being a professional athete racing around the globe in various disciplines, I have a lot of experience and know-how to pass on to sport lovers. And especially the next generation.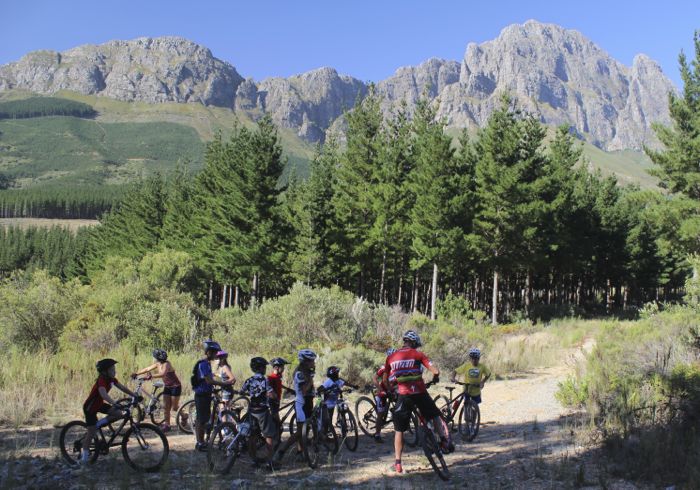 Teaching young ones the basics of cornering.
MEDIA
XTERRA, like the ABSA Cape Epic, has become the new "golf." It is fashionable and the "new thing to do" for many reasons: Its challenging, its exciting, its outdoors, its nature friendly, its great for health and well being, its family friendly and yes, most of us just love suffering…
Another reason the sport is so popular is the fact that XTERRA has been made popular through great press coverage. XTERRA South Africa has a 12 programme series on Super Sport 6 which has done a lot to popularize off road triathlon. XTERRA World Championships is aired on CBS on Superbowl Sunday and many of the XTERRA Shows has won trade awards.
To view the full 47 page XTERRA USA 2011 Annual Report, please email me at conradstoltz(at)me.com (Includes full breakdown of global media exposure, demographics, participation numbers etc)
Most of my sponsors have powerful marketing strategies and have done amazing work marketing "the Caveman":
TESTIMONIES:
THE SOFTER SIDE OF A CAVEMAN
To whomever this note might find, please spare me a moment to share a few memories of Conrad Stoltz that have little or nothing to do with racing.
I started handling the media relations for XTERRA in 2002, and met the Caveman a year after he won his first of four XTERRA world titles.
When it comes to representing sponsors in the very technical sense you'll find no one better. I would guess more than half of the XTERRA field rides Specialized and runs in AVIA's because Conrad does. When presented with media opportunities to promote his supporters, he's articulate and timely, and you can read his quotes in the 2012 XTERRA West Championship report to see the latest example of this. He's also brilliant one-on-one with age group athletes, dedicating his time to inform, educate, and inspire racers of every skill set, in every place we go.
His true virtue, however, is in the quality of his character. Beyond the spotlight, when no one is watching, Conrad Stoltz is a rare gem of a person – genuine, caring, smart, and giving. In the time I've been around Conrad I've witnessed him change lives.
Last August (2011) in Tokyo, Japan, at one of the busiest subway stations on earth, Conrad noticed a woman struggling with her luggage at the top of a stairwell at the exit. While hundreds of commuters quickly navigated their way around the woman, the Caveman worked his way through the crowd – like a fish swimming upstream – to help her, grabbing the cumbersome luggage and carrying it down a massive flight of stairs to the bottom.
That is just the kind of man he is, and XTERRA racers around the world have had the pleasure of seeing him perform countless acts of kindness – from signing autographs and providing simple words of advice to full-blown mentoring gigs and visiting sick kids at Children's Hospitals.
In Maui last October at the XTERRA World Championship Marita Oppenheimer, an avid endurance athlete who came down to cheer and support, discovered the Caveman's "coolness" firsthand. Afterwards, she wrote this note to TEAM Unlimited CEO Tom Kiely to share her story…
Sunday was just one of the best days of my life. I found Conrad Stoltz' water bottle at the bottom of the last bike hill, and felt like I won the lottery. He is such an inspiration. I mentioned to my friends that, wouldn't it be great if I could somehow return it to him, because it seemed like a special bottle, unlike all the others.
Hours go by, and I'm sitting alone on the lawn of the Ritz in the shade, and I was emailing my Husband to let him know how much fun I was having, and then I decided to prop up my special water bottle on the grass, and take a photo, just in case I lost or left it somewhere. So, I took the picture, and I hear a voice behind me, saying "Oh, so you like that water bottle, eh?"
And I turn around, and there are two men, and a woman standing there, and I responded "Yes, look at it, look whose name is on it! It's my favorite guy."
The woman says, "Is the note I wrote you still under the bottle?"
And then, I realize that it's Conrad Stoltz. I couldn't believe my luck. Under the bottle his fiancée (someone mentioned later in the day, that they were getting married) had written, "My champion, I love you."
Oh my gosh. So I told Conrad, I was really hoping all day that I could return his bottle to him, because I felt it was a special bottle. He said, "you keep it, I have more".
It just brings tears to my eyes, still. Then, they asked if I'd like a picture with him. I couldn't believe it, because I never would have had the nerve to ask. Then we all hugged, and I wish you could have seen my face after they left. It was amazing. The best part was, that they were just the nicest, sweetest, most kind people, ever. – Marita Oppenheimer
To put Marita's note in further perspective, Conrad had to pull from Worlds on the run – he couldn't breathe. DNFs are not part of his culture, so you can trust his disappointment was off-the-charts, but despite this – his character remained true.
When I speak of changing lives, I think of Taylor Seavey – a teenager who is now one of the fastest age groupers in XTERRA and a future pro. Taylor is deaf. He was inspired to race XTERRA by watching Stoltz perform in Maui. As the law of attraction brought the two of them together, Stoltz was equally inspired by the courage of Seavey, and started to coach him and provide training plans to fuel the fire of the young man's dream.
When American cycling legend Steve Larsen passed away, Conrad was there to support one of his sons Massimo, going on rides and just being a friend. XTERRA.TV did a piece on this relationship – and you have to watch it to appreciate the impact: http://bcove.me/n8d0430u
Conrad has done more for XTERRA and perpetuating the healthy, active, outdoors lifestyle than anyone on the planet. The XTERRA South Africa series is perhaps the most vibrant in the world, with more than 2,000 racers taking part in their championship weekend earlier this year. He's touched and motivated more people to get out and "Live More" than you could possibly count. Here's a fun story from the women's SA Champion Carla Van Huyssteen.
"Conrad is an amazing guy! As a novice to XTERRA Grabouw, I arrived in Stellenbosch and asked around if anyone was going to pre-ride the course. Somehow I got hold of Conrad's cell number and sent him a text asking if he'd go show me the course (so naïve, and new, I didn't know at all what a legend he was at the time). He agreed and picked me up with his old wonky car and showed me around the course. Only after the race did I realize what I had done! But, he is so down to earth and kind hearted, taking the time was great of him. Conrad is very inspirational to me, leading the lifestyle I dream of, and proving that it is possible with the right perseverance!"
Perseverance. Conrad has that in truck loads. When in 2006 he broke his back pre-riding the course at Nationals, he didn't give up. He actually showed up at the race two days later to support the rest of the XTERRA Tribe, arm in a sling, pain pursing through his body – but his character was holding strong. The next year he won everything, including his third world title.
In 2009 after slicing his foot open before the start of the East Championship, while retrieving a buoy that had gotten unhooked for us, he didn't give up. He won that race.
In 2010 when he wanted to go home and be with his Dad while he was in a fierce battle with cancer, his Dad told him no, to race and make him proud. He did just that by winning his unprecedented fourth XTERRA World Title in his honor. ESPN paid tribute to his effort by naming it a top 10 play.
When his father Gert Stoltz passed away in early April, Conrad eloquently shared memories – videos and photos and stories – to share with the world what a true legend his Dad was. The XTERRA family mourned, but Conrad eased their pain – accepting their heartfelt condolences and embracing the community that cares so much about him.
Conrad's dad said, "I once showed him a dung beetle that was trying to roll his ball of dung up a very steep incline. The ball kept rolling back, but the beetle kept retrieving the ball and pressing forward. I said to Conrad, "That's how one should live one's life. One never gives up."
Just five days after his passing, Stoltz won the series opener at the 2012 XTERRA West Championship, the start of a season filled with goals of a 10th Pro Series crown and fifth XTERRA World Title. It's what Gert would have wanted. The Stoltz' never give up. The next day he went home for the funeral.
Conrad Stoltz is the coolest, kindest person you'll ever meet. It's been an honor to see him race, and watch him interact within our community. While I could never, nor could 99% of the world's fastest humans, ever keep up with him on a race course – I will try my best to follow in his footsteps as a man, and I will teach my son to be like him. He is all that is right in this world.
Sincerely,
Trey Garman
Vice President TEAM Unlimited/XTERRA
720 Iwilei Rd, #290 Honolulu, HI 96817
808-792-2603
—–
"Conrad Stoltz is the living, breathing personification of XTERRA and the values that we hold dear.
He holds the record for most Championship event titles (47 victories) and is the only athlete in the history of our sport to hold four World Champion titles. His athletic prowess is legendary.
Most importantly, he is an excellent spokesperson for his sponsors and our sport.
He is dependable, approachable, humble and personable, and more than willing to share his racing skills and knowledge with other athletes.
We would recommend him highly as a representative of your brand."
Janet Clark – President – TEAM Unlimited / XTERRA
"The Caveman" is an iconic member of Specialized and has been a corner stone of the Specialized Athletic Stable since joining our program way back in 2001. Everybody here loves "The Caveman". He has a gentlemanly demeanor, a good person, but on the race course is a fierce competitor with a legendary Big Match Temperament, a characteristic that has resulted in an impressive career to date. Conrad is gifted on the literary side, his blogs are first class and his ability to articulate critical product feedback to our engineering team is second to none. This is what makes the difference. Conrad makes a difference not only on the race course, but also in the bicycles and equipment Specialized develop.
Bobby Behan – Global Marketing Manager (Triathlon and MTB) Head of Specialized Southern Africa – Bobby.Behan@specialized.com
Unlike US baseball or South African rugby, triathletes (even a 7 x World Champion) struggle to make a living from sponsorship and prize money only. I'm VERY grateful for the sponsors I have, who have supported me for many years. However, we are particularly interested in financial sponsorship. I love the sport and the lifestyle, and plan to be winning races for at least another 5 years. My brand is well established and strong, my track record speaks for itself, and I believe I am a valuable asset to a matching brand http://www.kamagraoraljelly247.com/.
CONTACT
conradstoltz (at) me.com
Read more about the Caveman on https://www.conradstoltz.com/about-conrad-stoltz/
Wikipedia http://en.wikipedia.org/wiki/Conrad_Stoltz