Posts Tagged 'clif bar'
XTERRA Reunion. Adventure paradise…
Created on 25 August 2016
2 Comments


XTERRA Reunion by Conrad Stoltz
The tropical, volcanic island of Reunion is located close to Madagascar. Reunion, with its distinctly French flavor, is also Adventure Paradise! A perfect home for XTERRA: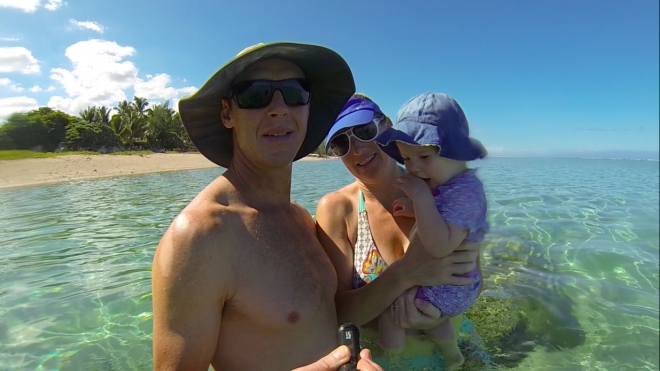 Tropical climate with palm trees, warm water, corral teeming with colourful fish, but also plenty of lava rocks, leg bursting climbs, scenic views, technical single track, river crossings, beach sand and of course a very enthusiastic local triathlon community!
Having gleaned the above tidbits from South Africans who raced there last year -and the XTERRA Reunion FB photos, I knew this was going to be my first XTERRA since my retirement from
Caveman returns to France
Created on 02 January 2016
0 Comments

Conrad Stoltz aka Caveman returns to Cahors, France, where he started his professional triathlon career 23 years ago. He explores the region on his mountain bike, and as usual, runs into some interesting situations…
Music: "CowboyZ" and "Moomin" by Die Neef: My cousin Stephan van As
Products:
Specialized Sworks Epic with Command Post dropper post, TERRA shoes
Suunto Ambit3 GPS watch HR monitor
Oakley Jawbone
Squirt lube
ClifBar
LOOK pedals
Supacaz grips
GoPro Hero 3
Face to Face with Conrad Stoltz. A #SuuntoAdventure video
Created on 05 June 2015
0 Comments
"Not everyone who has the genes to go fast, has the genes to hurt and suffer." CS
Repost of "The magic of XTERRA New Zealand" from 2014
Created on 27 March 2015
0 Comments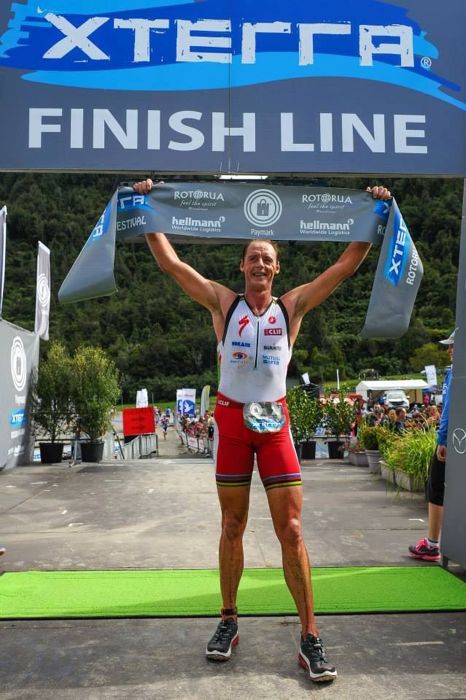 Caveman wins XTERRA New Zealand.
I cant believe that after 22 years of pro racing this was only my 2nd race in NZ. Last time was ITU World Cup in Auckland in 1995 or 96. Draft legal road triathlon.
After a rocky start to 2014 (2 punctures in 2 races, a biomechanical at XTERRA South Africa, a random injury, and some minor health issues- eye & skin cancer surgeries) its good to finally get the monkey off my back with a good win in Rotorua.
What a phenomenal course and venue! Beautiful blue lake called "Blue lake" surrounded by green mountains covered with dense tree fern growth 20ft tall.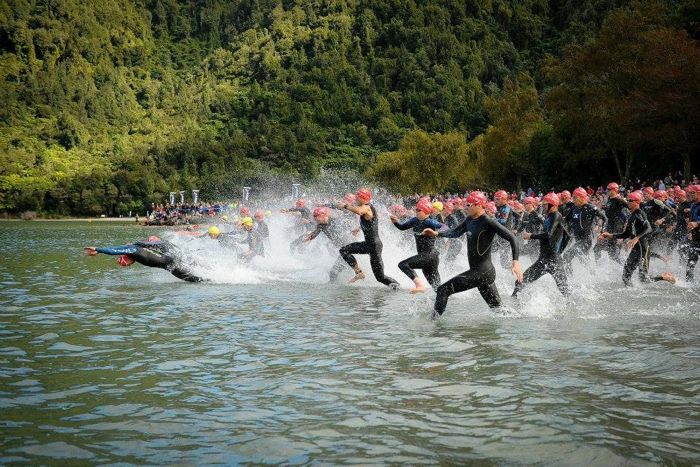 I was out the swim in 5th or 6th, about 35" behind some Kiwi roadie, followed by Roger Serrano (ESP) and Ben Allen (Aus). After a fair bit of climbing Ben and I filed into Billy T neck in neck- some of the very best and unique single track I've ever ridden. Rain
Video: Off Season Run & Strength training #CavemanStyle
Created on 23 December 2014
0 Comments

Join me on an off season training run through the bush on our farm – Roodewalshoek Conservancy, in Mpumalanga, South Africa. Also includes strength training, stream crossings, wildlife and a peek into what makes the #Caveman tick…