a Caveman car for a Caveman situation…
Created on 10 April 2013
Last Updated on 01 December 2013
1 Comment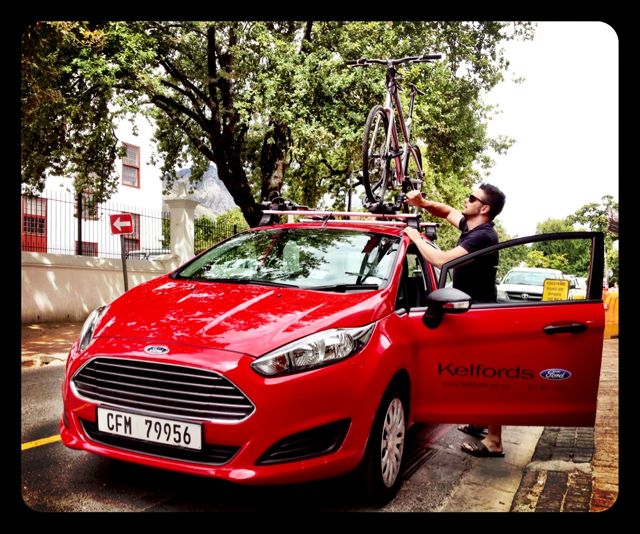 Caveman's Stellenbosch Kelfords Ford Fietsta Ambiente 1.4
[Open letter to friend and owner of Kelfords Ford and Mazda in Somerset West, South Africa]
Dear Tristan,
Thank you very much for the use of your wonderful little Ford Fiesta. We love the fuel economy, (5.9L per 100km) the nippy handling, the voice activated, hands free phone and radio system and the fact that it can take 4 bikes (size XL Specialized) plus gear. (2 bikes on the Thule Roof racks, 2 inside the hatch back- padded with the food and equipment needed for a long weekend training camp.)
BUT during our home-stay here in Las Vegas with Saffers Nic and Jodie Sacco, we got slightly spoiled with Nic's everyday run around bakkie. "Spoilt" to say the least.
We would like to put in a request for your consideration for next years Caveman mobile:
The Ford Raptor F-150 SVT: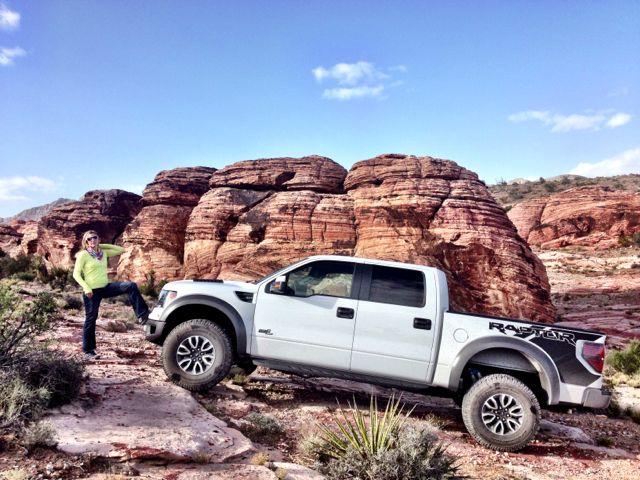 Yes, the one with the 6,2L V8 engine (420 Hp) and Fox racing suspension. To name but a few items.
Princess Hotstuff and I already took it for a test ride at Red Rocks here in Vegas-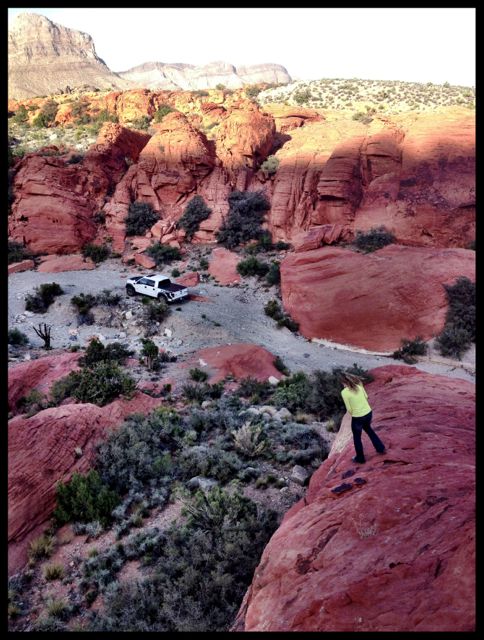 Where we did extensive testing- and we came to the conclusion that it will meet and exceed our needs (considering the capacity to carry 4x XL bikes etc) just fine. Nic says it can do dough-nuts on tar. In 4×4. In reverse…
Also, I already have the very loving wife* who is exceptionally capable of digging, hi-lift jacking and the other nessesary skills needed to get even the most capable vehicles out of the everyday Caveman situation…
*I think she was a mechanical engineer in her previous life. I may as well have waited in the car – she was that handy with the jack and finding just the right sized rocks…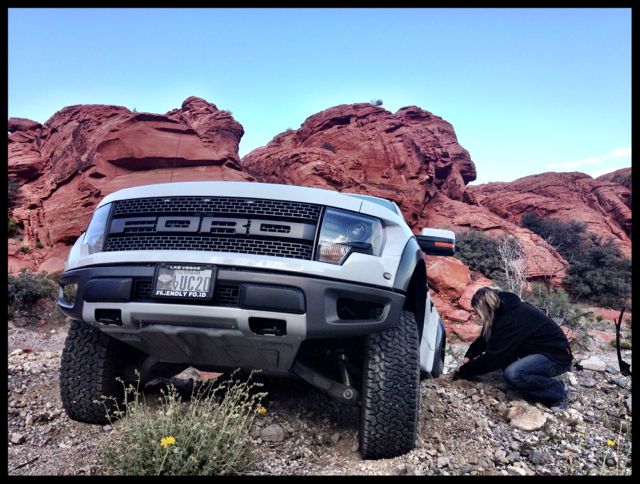 So, Tristan, please consider our application for the Raptor SVT during our stay in SA next summer.
Yours in triathlon, and motoring,
Conrad