Posts Tagged 'Ford F-150 SVT Raptor'
a Caveman car for a Caveman situation…
Created on 10 April 2013
1 Comment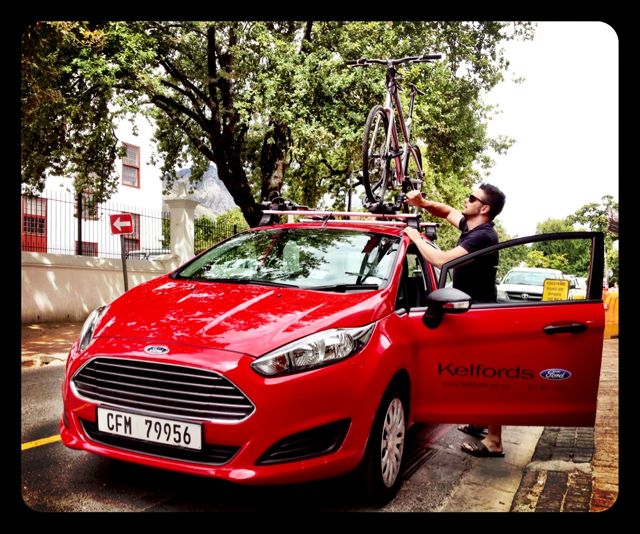 Caveman's Stellenbosch Kelfords Ford Fietsta Ambiente 1.4
[Open letter to friend and owner of Kelfords Ford and Mazda in Somerset West, South Africa]
Dear Tristan,
Thank you very much for the use of your wonderful little Ford Fiesta. We love the fuel economy, (5.9L per 100km) the nippy handling, the voice activated, hands free phone and radio system and the fact that it can take 4 bikes (size XL Specialized) plus gear. (2 bikes on the Thule Roof racks, 2 inside the hatch back- padded with the food and equipment needed for a long weekend training camp.)
BUT during our home-stay here in Las Vegas with Saffers Nic and Jodie Sacco, we got slightly spoiled with Nic's everyday run around bakkie. "Spoilt" to say the least.
We would like to put in a request for your consideration for next years Caveman mobile:
The Ford Raptor F-150 SVT: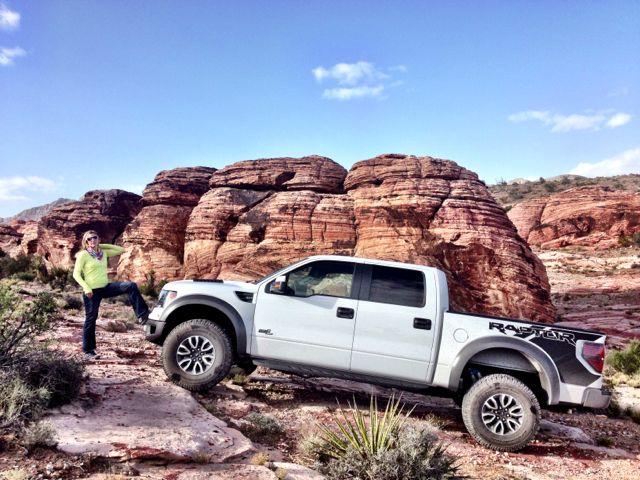 Yes, the one with the 6,2L V8 engine (420 Hp) and Fox racing suspension. To name but a few items.