Posts Tagged 'xterra italy'
Created on 11 August 2014
0 Comments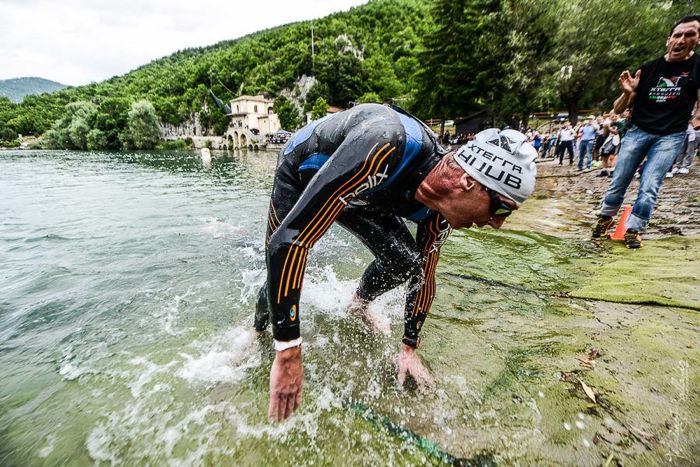 When I planned my racing calendar this year, I decided to only do races I enjoy. Fun, technical, challenging, well designed, adrenaline filled and true to the XTERRA nature I fell in love with 13 years ago. I dont necessarily pick races to suit my strengths, (like this one with its 1600m of climbing on bike and 550m of climbing on run) but I like real mountain biking, real trail running, and preferably an interesting destination. That's why I'm still passionate about racing. When I'm having fun, I enjoy doing my job and I'm fast. Unfortunately the XTERRA Italy course changed from last year, and the fun factor was replaced with a "either you can, or you cant" attitude. Not the best way to attract newcomers to the sport, and not the reason I do this. While I'm on the topic: I'm writing this blog at the location of my next race. (Location withheld to protect the innocent.) Even though the course suits me relatively well, I'm quite disappointed with the seemingly hours of boring gravel road, dangerous down hills (only 30 seconds of it)- obviously not meant for mountain biking- avoidance of single track, and a no-imagination run course. All this when we're riding right through thousands of hectares of stunning pine forests – perfect single track terrain. Maybe I'm a quality course snob, but the poor quality of many XTERRA courses is frustrating and confirms my dreams of sometime soon building a phenomenal course(s) which would redefine the sport. Fun for the hard core athletes, yet accessable to beginners & kids. Think XTERRA / Urban Rage / Tough Mudder, with a lot of Caveman sprinkled on top…. Anyway, back to Italy: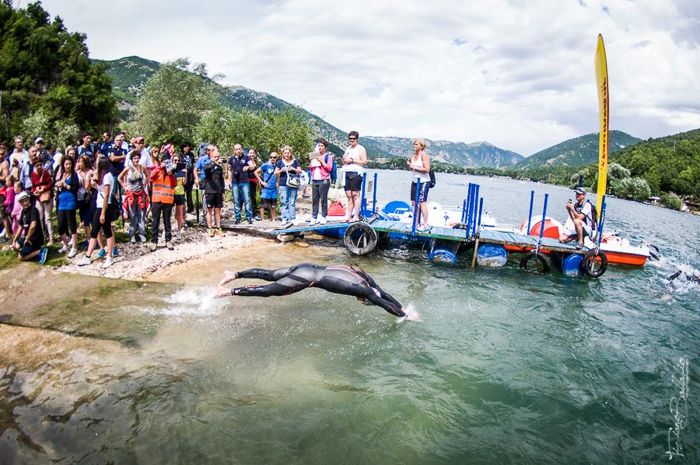 Got out the swim with Kiwi Braden Curry and someone else. About 30" behind Roger Serrano the Bearded Beast.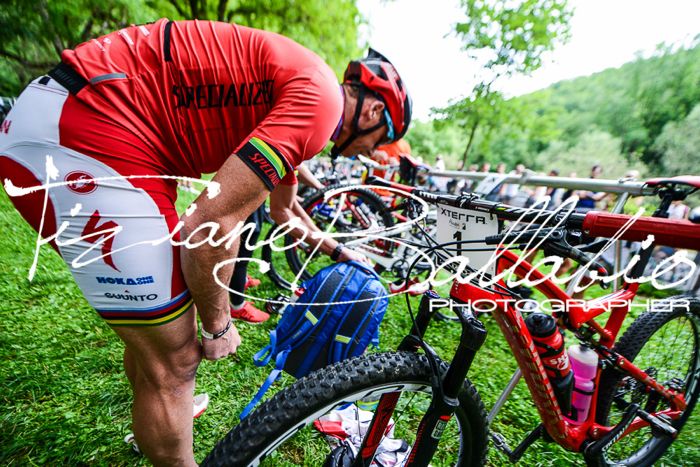 Hoping for rain because that's the tyre I've got.
Early on we did a fun loop through the old town of Scanno. Probably my favourite part of the race- narrow cobbled alleys, down century old stairs,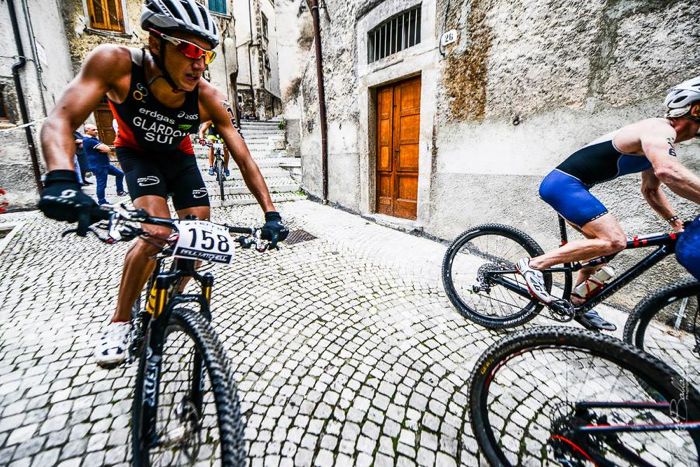 Watch out for fellow competitors, super slippery cobbles, and maybe an opening door…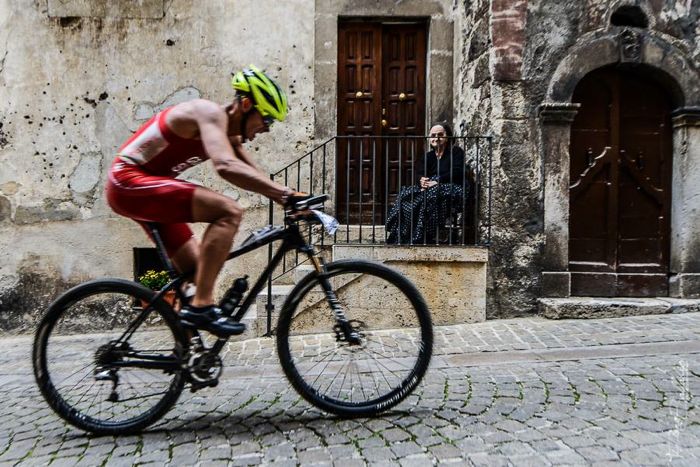 Past old ladies in traditional black, where today they watch a different world go by…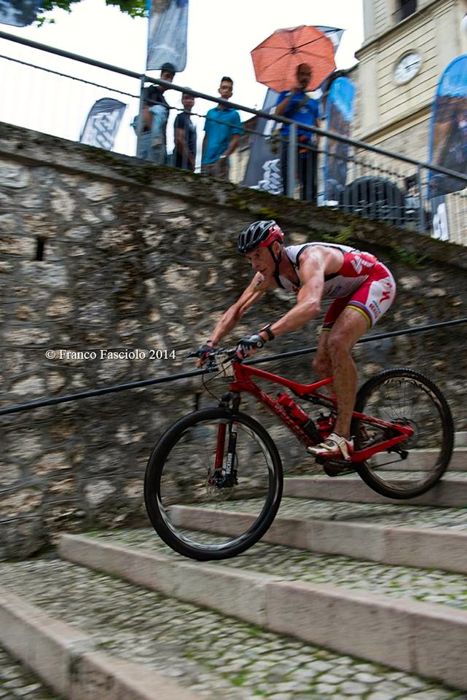 Get off the brakes and bring some speed- faster is easier. After the fun and games of whizzing through town we climbed. And Climbed. And CLIMBED. As you can see below on my Suunto Movescount file, the 1st climb was 700m in one go – 43min for me. Mostly steep, gravelly, jeep track. I dont mind climbing, but then the down hill must be good. Unfortunately this year it plunged almost straight down the ski slope. In dry training conditions I glazed my brake rotors its so steep. Yet, going slowly due to the rain, it took me less than 8 minutes to get down. Not a good "Yahooooo!!" rating. (Divide Suffering time by Fun time to get Yahooooo rating: 43/8 = 5.3 Yahooooos)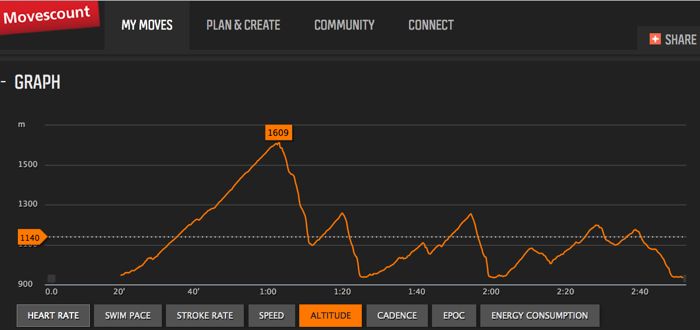 Click here for full interactive Movescount file. Braden and I climbed together, but when Ruben Ruzafa caught us, Braden went with him and I couldnt respond. My legs were heavy and HR low- an indication that my legs werent rested enough, and I was paying the price for too much pre riding. As can bee seen in "Bar Chart and Curve" section, my avs HR was only 146. I spent only 1hr36 (of 2hr55) going Very Hard (between 146-163), 39min going Hard (127-146) and 16min below 126HR. When fit and rested I can do 3hrs at 155hr avs. As we summited, the rain started coming down in huge drops, and the ski slope instantly became an ice rink. The Yahoooo factor went up.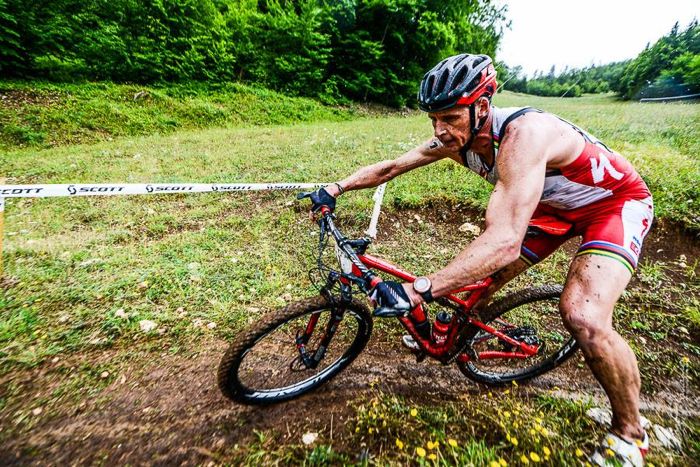 Loved the Command Post, (now available at your Specialized dealer) dropped the saddle, and the big knobblies on the front Ground Control 2.3 tyre came nicely into play.
In less than 5 minutes, I was in the village down theeeeere. Straight down the ski run in the back ground. Some sections through the trees were real slippery, the trick was finding traction on the leaves and not in the mucked up "trail". Please dont do this on a under normal conditions on a normal MTB trail. But these were mostly goat trails and I didnt want to make unnecessary cartwheels and have to fix my bike with a piece of wood like this guy…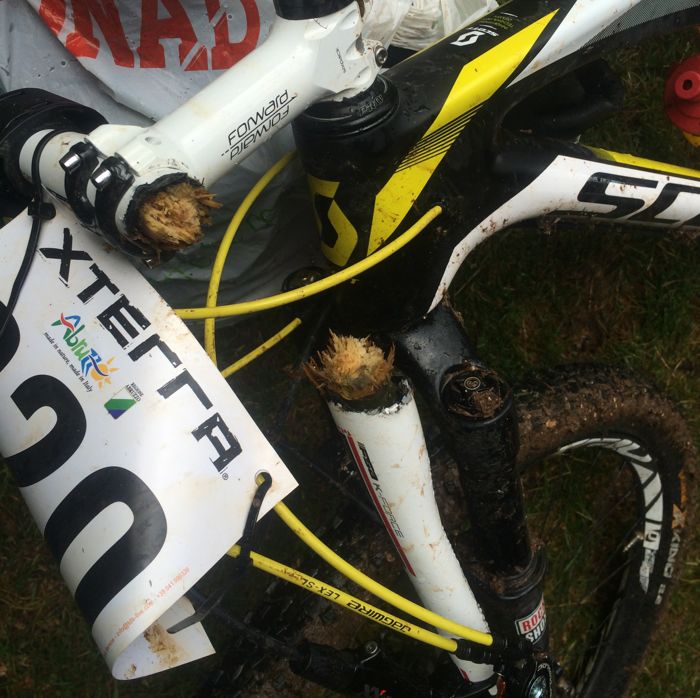 It was tough tough times for the age groupers! This guy broke his handlebar, found a stick to make a ThereIfixedIt.com #Cavemanstyle plan. Classic!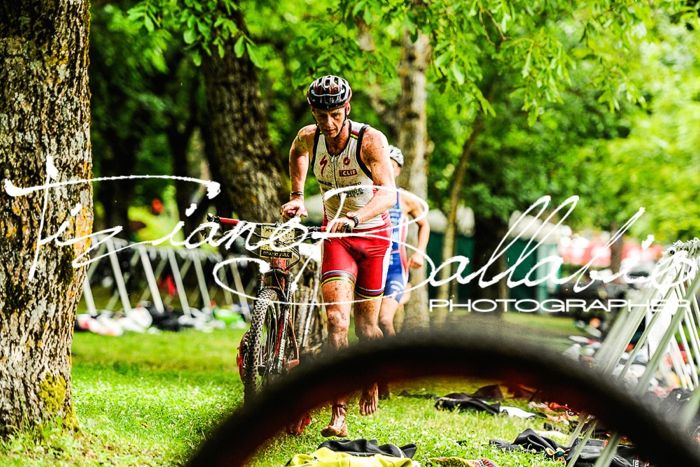 Coming in with Carloni (FRA), behind a flying Ruzafa.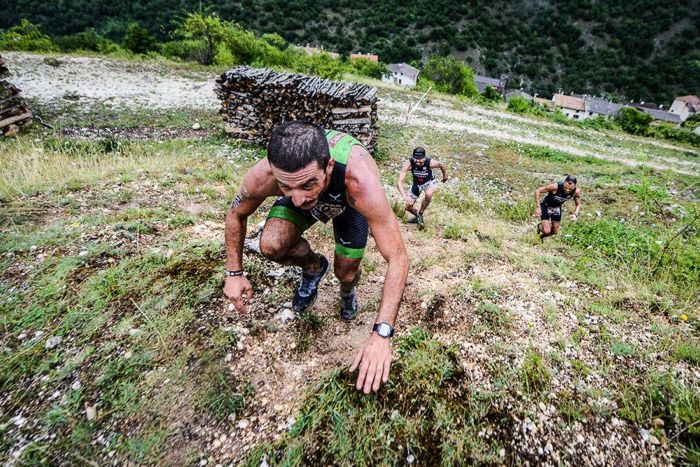 The run was really challenging -technical, super hilly, scenic & fun.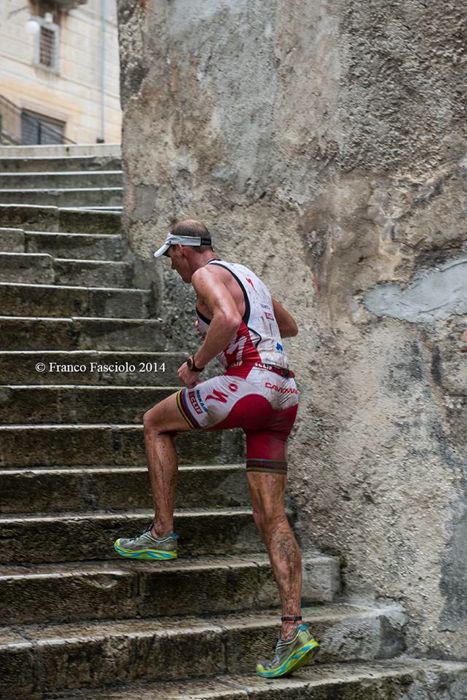 Stunning sections through Scanno. Loving the new Hoka Huaka racers.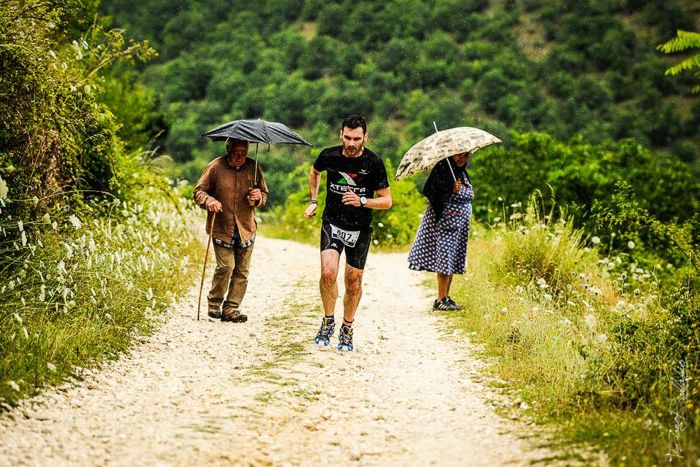 and surrounding hills.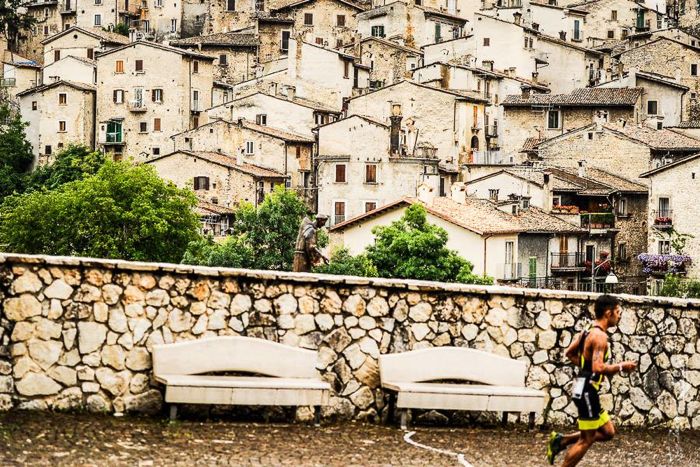 Save some energy for the views.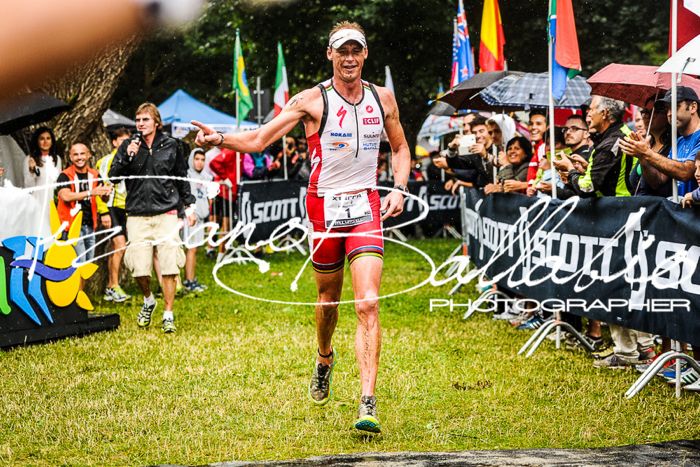 The rain didnt dampen the crowd's spirits. Braden Curry is a hard core mountain man, and came steaming past me up the last climb to get 2nd behind Ruzafa.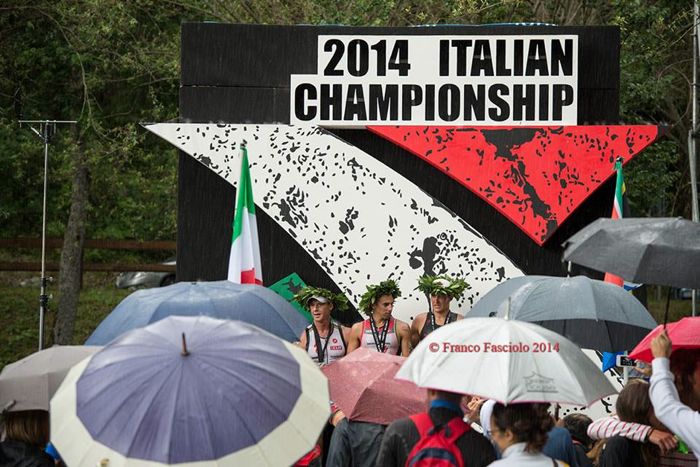 3rd for Caveman, 1st Ruzafa (ESP), 2nd Curry (NZ)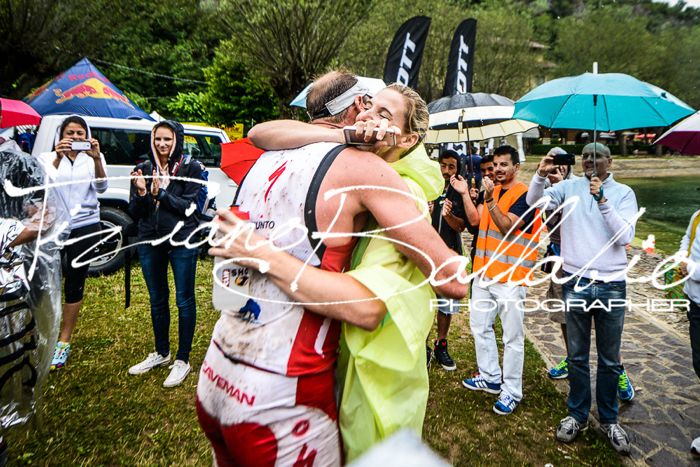 PrincessHotstuff! Still trying to shake the cold she pickup that day- running around in the rain, cheering, taking photos and giving splits at every oppertunity.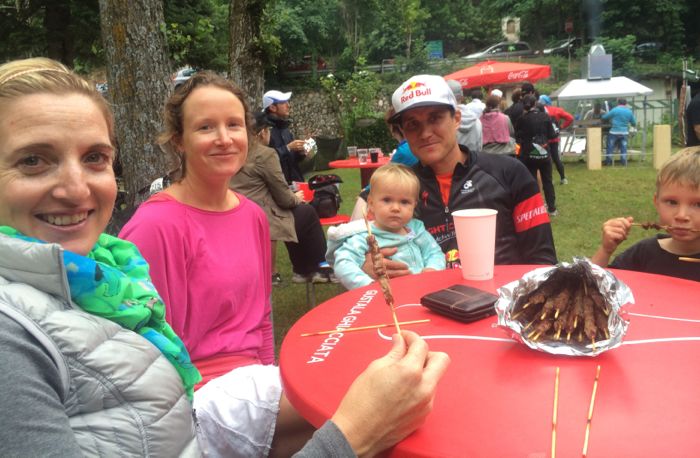 Eating lamb sosaties with Kiwis in Italy?!? Sam and Braden Curry & kids. Check out Bradens' adventure race, RedBull Defiance in NZ.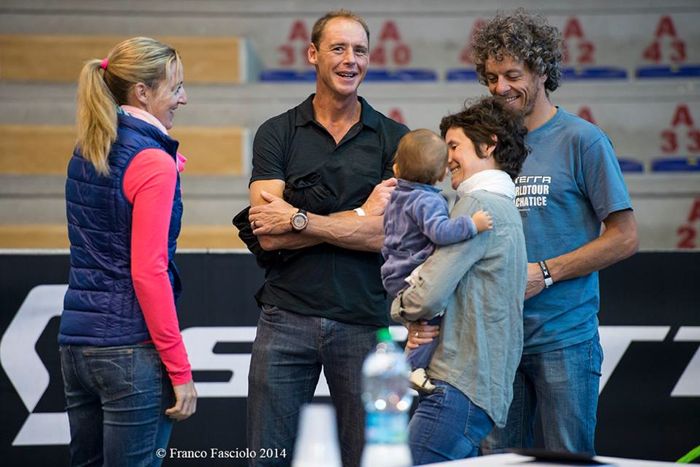 Made many new friends (& touched up my French) here with Ezechiel and family from France.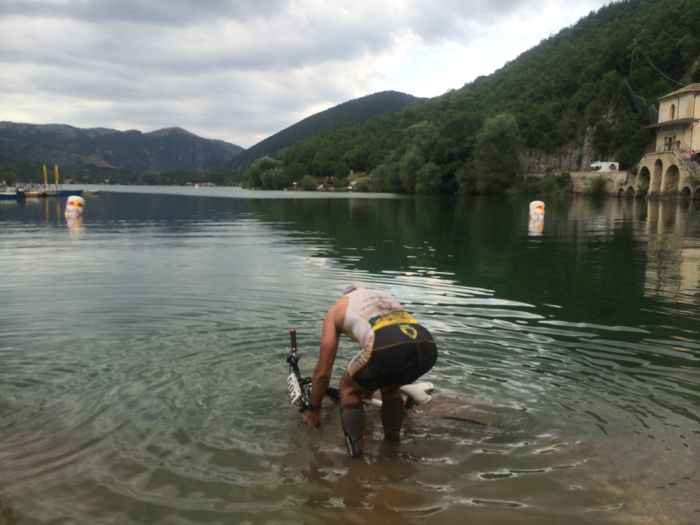 A super tough race for the age groupers. Bike wash on the swim course – not so much sympathy for the bike after a long day 🙂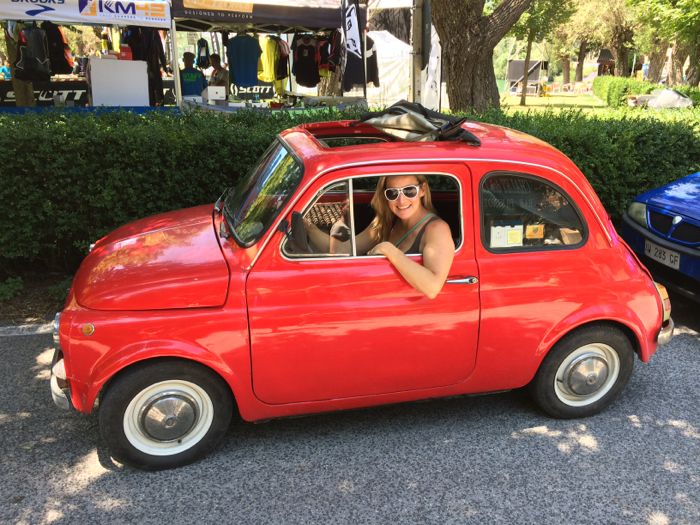 Ciao Italia! Grazie mille!!! Guten tag Deutchland und Austria for Specialized Germanic Dealer Event
Caveman at XTERRA Abruzzo, Italy 2013. Video
Created on 22 January 2014
0 Comments
Caveman wins in mountain region of Scanno at XTERRA Italy
Created on 21 July 2013
12 Comments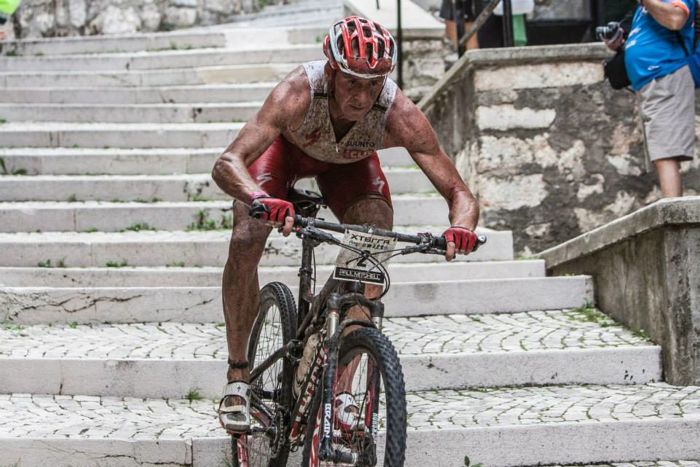 XTERRA Italy has the most amazing course! Parts through the old mountain town of Scanno.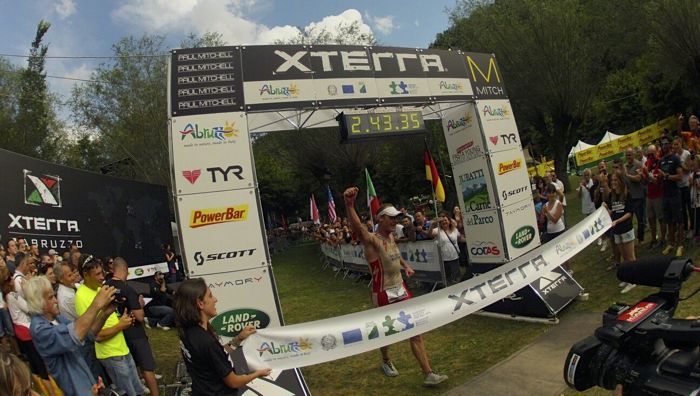 To the tune of "eye of the tiger" (thanks DJ Jack!) Caveman wins XTERRA Italy by 4 minutes.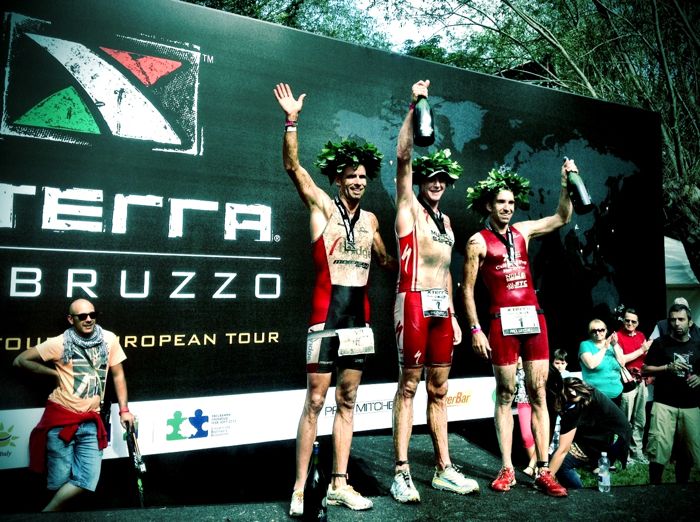 XTERRA Italy made is debut in the idyllic mountain town of Scanno, in the province of Abruzzo. In terms of the culture and Italian country side experiance, it was a real treat for Liezel and I. In terms of racing, it was a truely wonderful experience. A well rounded, tough course and exceptionally well presented by Wolf Hardt and his crew.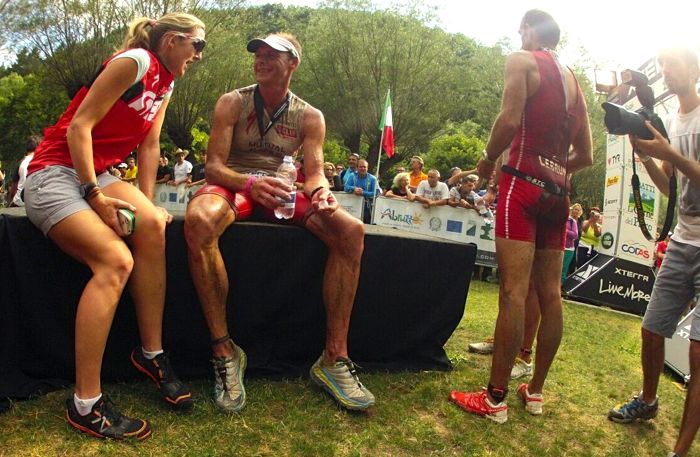 Love it when a plan comes together… My 3rd win in a row in my new Hoka One One Stinson shoes.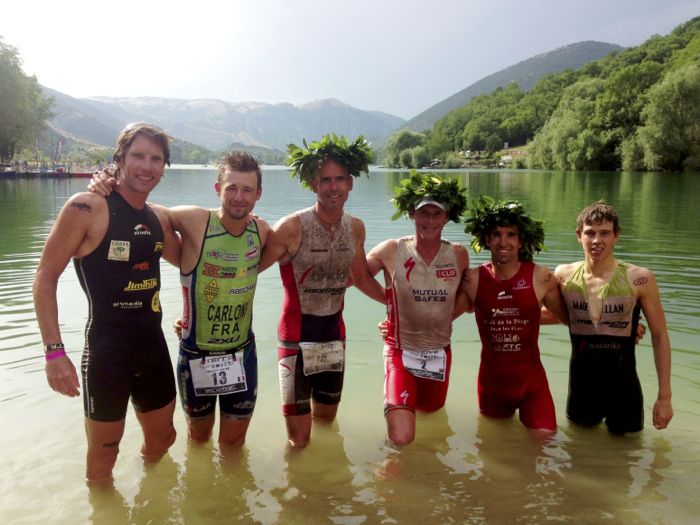 The top 6 trying to wash off the mud. (and climbing tears) L-R Jim Thijs (BEL), Francois Carloni (FRA), Nico Pfitzenmaier(GER- actually ZAR!), Caveman (ZAR), Nico Lebrun (FRA), Oliver Shaw (NZ)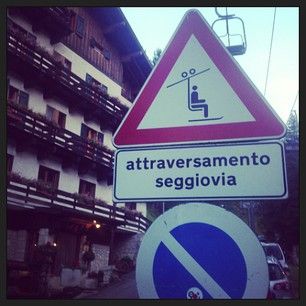 This Nico Lebrun designed course is filled with nightmarish altitude gain and peril…