Category: XTERRA.TV
Pre race jabber with Conrad Stoltz at XTERRA World Champs 2010
Created on 23 October 2010
1 Comment
Caveman wins XTERRA USA Nationals
Created on 18 October 2010
3 Comments
The "professors" at XTERRA University the day before the race. XTU is a 90 min session where a few pros talk about the Art of Xterra, the course, equipment, nutrition and take questions from the audience.  Lesley Paterson, Josiah Middaugh and the other guy. Not sure what I was talking about here. (Now that we have a great 29er, can we get tires THIS wide?" Maybe we can have a byline contest?
The last few days before the race was very demanding in terms of press, appearances and meeting and greeting. Not much
Conrad Stoltz profile on XTERRA.TV
Created on 03 August 2010
0 Comments
Hats off to the XTERRA TV crew and Whit Raymond (commentating)- those guys surely knows how to make one look good.
Thanks for the good times and good memories!

XTERRA switches to road triathlon
Created on 05 April 2010
0 Comments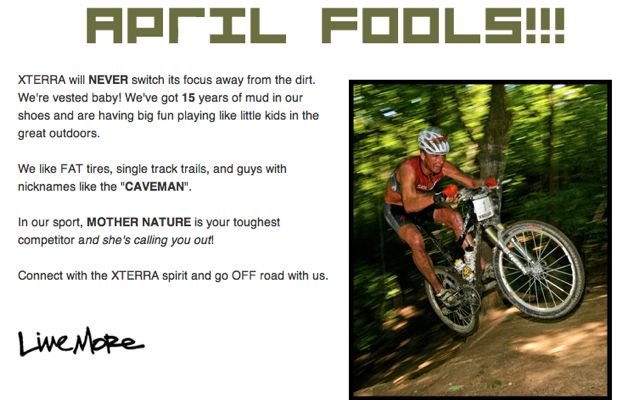 Classic XTERRA humour! Stay true my family- if we wanted easy we'd do Ironman…
The pic is me on that great Milwaukee course
Visit XTERRAPlanet for info and XTERRA.TV for action
D Day for XTERRA Worlds in Maui
Created on 25 October 2009
3 Comments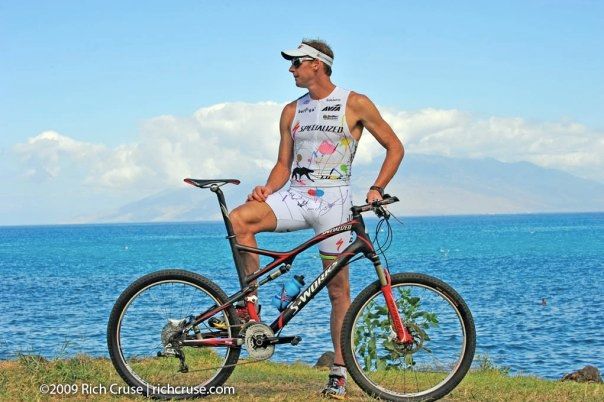 I have my new birthday kit, my bike is waxed, training is a thing of the past. Now its race time.
Sunday 25 Oct at 9.00am Hawaii time. Follow on www.xterra.tv (and watch the 2008 Worlds footage)  Will be twittering on  #ConradStoltz