Posts Tagged 'aeroiseverything'
Caveman's specialized equipment choices in quest for 7th World title
Created on 19 July 2013
7 Comments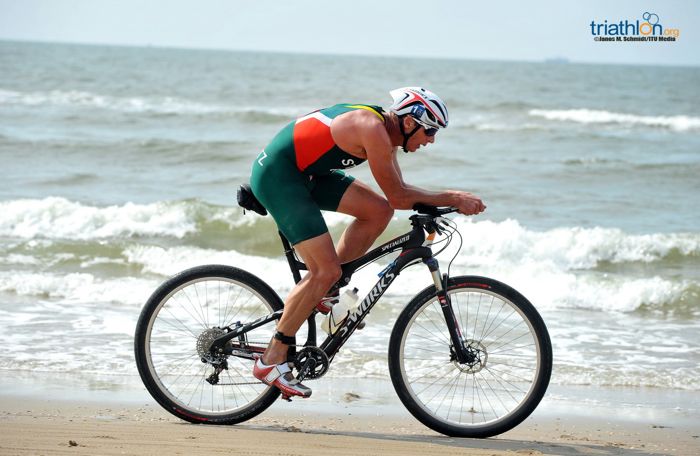 #aeroiseverything #soisfattyres #dittohorsepower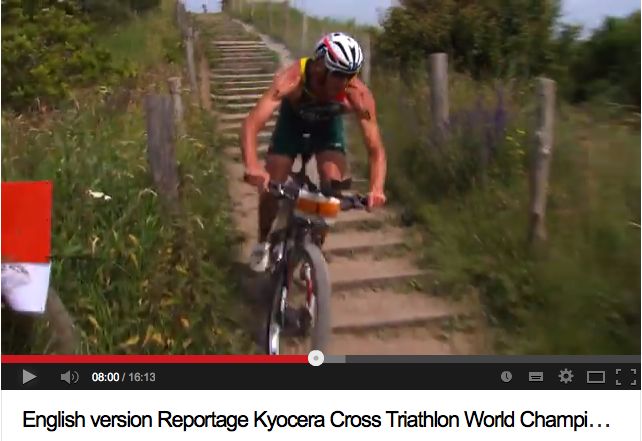 ITU Cross Triathlon Worlds 2013 Long version
Cross Tri Worlds Highlights. (Short version- 2.40)
Racing through the dunes, stairs and sidewalks of Holland proved a fertile ground for innovative equipment choices.  From the video you can get a feel for the course- but the real test was the long sections of deep, soft sand.
I enjoy thinking about equipment and how to make it better while training, and have been doing the obvious tire reaserch for almost a year.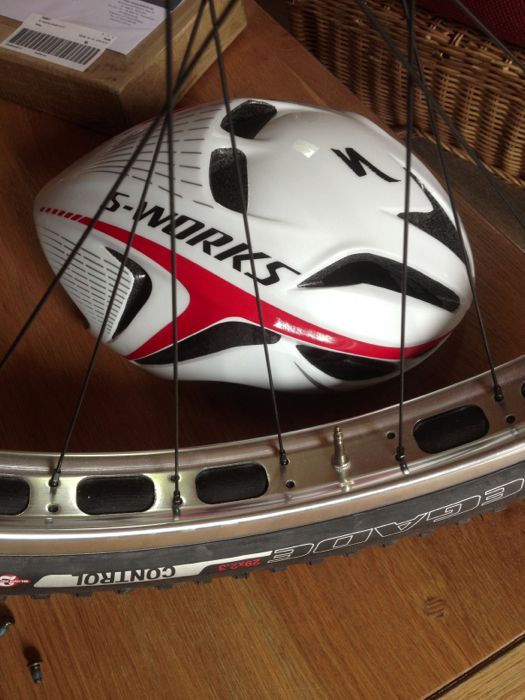 Big was my surprise when I opened a "special box for sand racing" from Jason Chamberlain at Specialized. The biggest widest rims I have ever seen. Really wide. And light. Mounted with our biggest tire- Renegade 2.3- but more like 2.5 or 2.6 on this rim.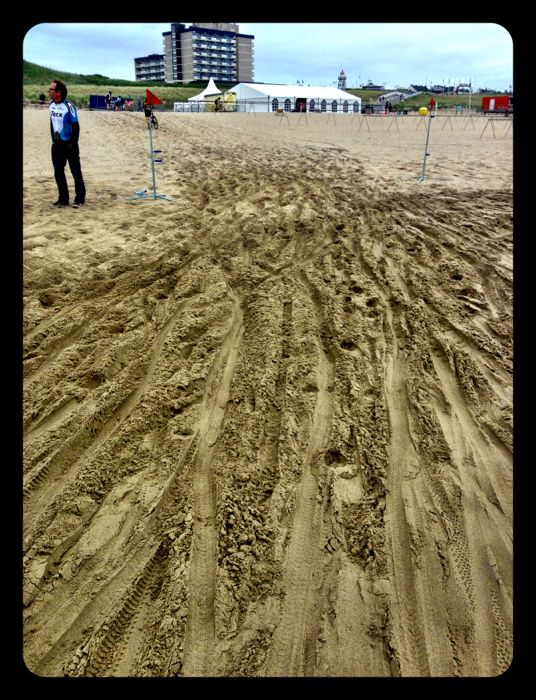 The dark sand is the easy part. There were 3 of these sections on each of 4 laps. Try picking a straight (existing) line, balance perfectly in it while deliverying seemingly a million Watts, WHILE being totally relaxed, BARELY holding onto the bars, ready to jump off and run the moment the front wheel digs in…
The Basics skills for sand riding: The tires need to float on top of the sand. The moment the front wheel sinks in, it snakes