Posts Tagged 'Avia'
Avia Endurance spotlight. Conrad Stoltz XTERRA World Champion 2010
Created on 13 April 2012
0 Comments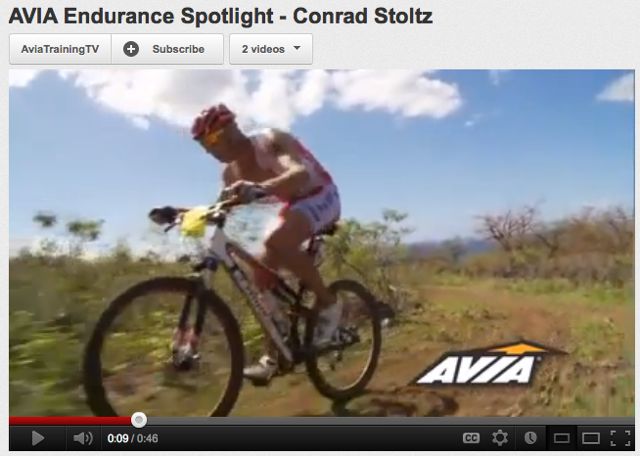 Caveman highlights from XTERRA Worlds 2010. Winning an XTERRA World title wearing my Avia Stoltz shoes put the cherry on the cake.
Avia is the proud shoe sponsor of the XTERRA USA series.
Conrad Stoltz profile on XTERRA.TV
Created on 03 August 2010
0 Comments
Hats off to the XTERRA TV crew and Whit Raymond (commentating)- those guys surely knows how to make one look good.
Thanks for the good times and good memories!

The 2010 Avia Avi STOLTZ is here
Created on 17 May 2010
0 Comments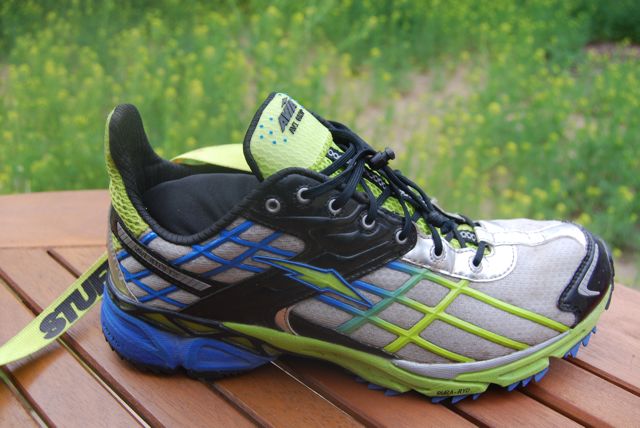 And it comes in cool new colours that matches the weeds in our garden! The only change we made from the "old" shoe, other than the colour (duh) is a firmer mid sole. (65 Shore A Density) Read  here about the thought process, (Cave people DO think!) and development which went into this unique shoe. Keep an eye on www.tri.avia.com for new stock and other models. As if you really need another model.  Just  kidding: My favourite training shoe is the AVI Trainer.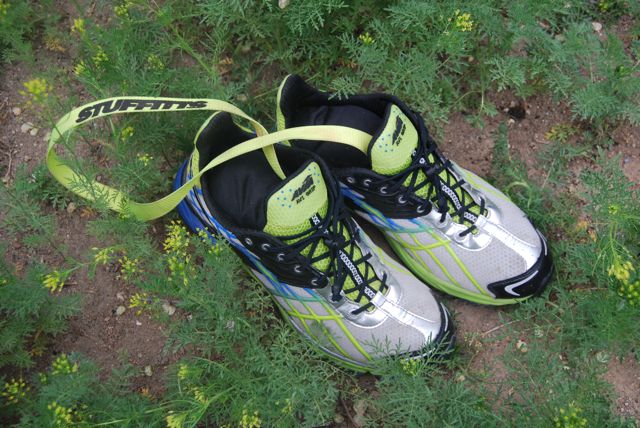 You'll notice I dont go anywhere without my Stuffitts Shoe Savers. These Cedar chip filled "feet" stays in your shoes when you dont- keeping them fresh, dry and together…
I will be racing XTERRA Worlds in my birthday suit!
Created on 23 October 2009
3 Comments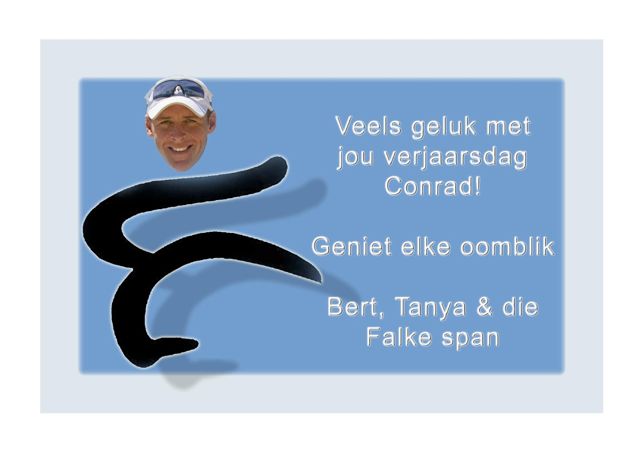 I got this birthday card from the Balega folks in South Africa. Tanya is always very creative with the Photoshop…
If your Afrikaans is a little rusty:
"Happy birthday Conrad, Enjoy every moment, Bert, Tanya and the Falke (Balega) team"
Also, my LUMA race kit by Greek artist Miltos Manetas can just in time for my birthday: Read more here.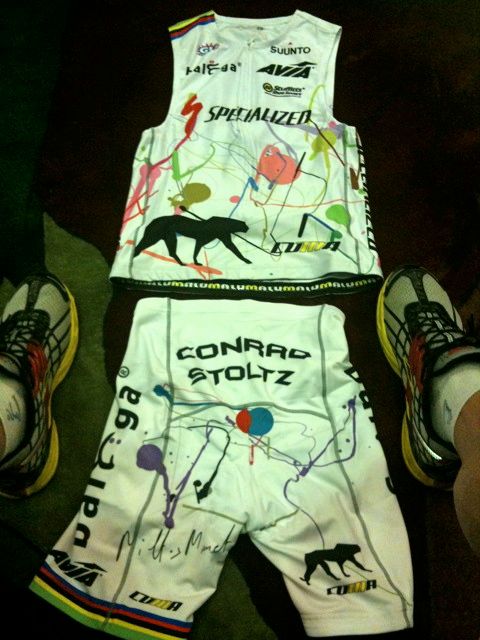 Had an amazing sushi dinner with the AVIA Team last night and they spoilt me again: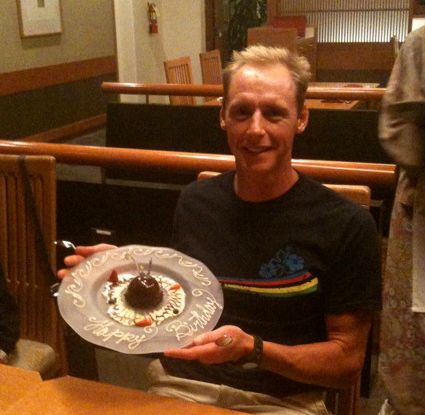 Created on 20 August 2009
1 Comment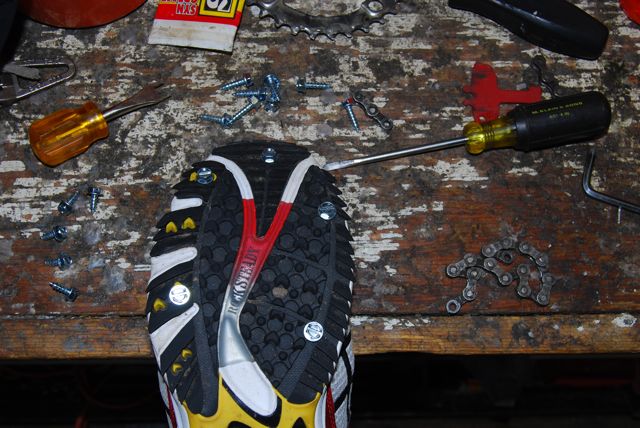 My own customization for the muddy ski slopes at XTERRA Vermont
From Triathlon Product Reviews
Sunday, April 26, 2009
After the traction disaster that my wife and I both suffered during the Granite Bay Duathlon, we went looking for a shoe with better traction that qualified as a racer. We both have significantly different needs. I sometimes qualify as a Clydesdale as I hover around 200 lbs, but I'm a pretty neutral runner. I usually race in a light weight trainer (like the Brooks Ghost for example) with the green superfeet insole for just a little support. My wife Tatjana weighs about 115 lbs and is one of the fastest 40+ runners in our area. She pronates moderately, but since she is so small, she doesn't need a lot of support. She usually races in a racing shoe that has some support built in and orthotics or the same green superfeet insoles.