Posts Tagged 'Burry stander'
94.7 MTB race & Specialized Concept store opening
Created on 20 November 2010
2 Comments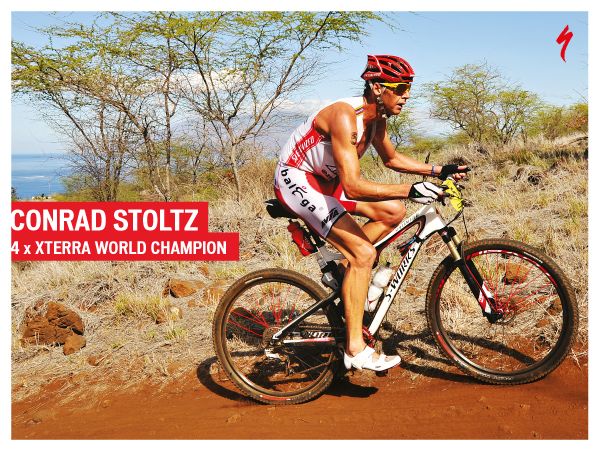 In Johannesburg, attended the Specialized Concept store opening here in the amazing Melrose Arch last night. Good to see fellow Specialized riders Burry Stander and Dan Hugo and caught up with journos (read "old triathletes") from way back. Paul Ingpen, Sean Badenhorst and the like.
All the best for South Africa's only concept store. Looks great. Signing autographs (on above poster from XTERRA Worlds in Maui) from 11 to 2 today. So book your flight now!
Racing 94.7 MTB race in 2 hrs. The road race is huge 26 000 riders. Not sure what the MTB race holds- Burry Stander and Kevin Evans are racing. But then, its end of season for all of us, not one is really in form, so one could call it: "May the least pathetic win…"
Created on 26 April 2010
1 Comment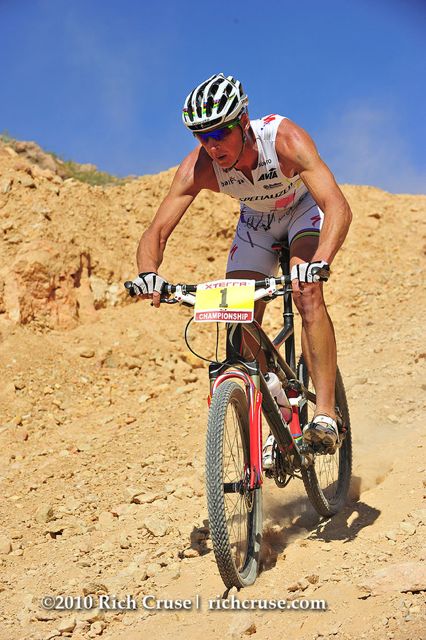 Its always good to start the season with a win.  Even though Josiah Middaugh made my job a lot easier by flatting when he poached my line…
More complete post later. Click here for XTERRA report and complete results.
I got the job done on the bike- this moon landscape course is very particular- there were lots of crashes and flat tires. I had my Specialized Epic Sworks' Brain suspension set up super plush and could safely (well, kind of) power through the rough stuff – Caveman style.
I know its last years' World Champs race kit ,(2010 kit is in the mail) but check out my new flash Green and Gold (Springbok) Oakley Radars!
Congrats to fellow Avia racer Shonny Vanlandingham for kicking off the XTERRA season with a bang, Raynard Tissink (we raced each other as juniors) won Ironman South Africa, And Burry Stander got 3rd at the 1st UCI World Cup
Sea Otter Classic XC 2010
Created on 19 April 2010
0 Comments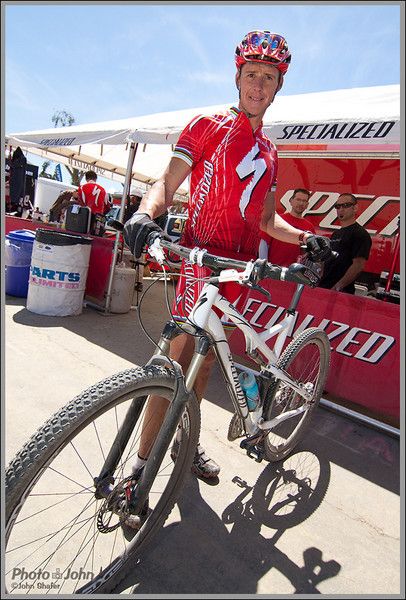 2009 Pic from mtbr.com
The suspension on my Epic 29er was so dialled –
it rode like a couch…
Specialized killed it:
Burry won, Todd 3rd and Susi 4th.
Hectic busy with packing and travel – more later.
1 ) Burry Stander 01:23:13
2 ) Geoff Kabush 01:23:13
3 ) Todd Wells 01:23:15
4 ) Christopher Sauser 01:24:19
5 ) Roel Paulissen 01:25:27
6 ) Manuel Fumic 01:25:52
7 ) Jeremy Horgan-Kob 01:26:05
8 ) Jeremiah Bishop 01:26:06
9 ) Marco Aurelio Fon 01:26:30
10 ) Chris Sheppard 01:26:35
11 ) Carl Decker 01:27:57
12 ) Barry Wicks 01:27:57
13 ) Adam Morka 01:28:13
14 ) Conrad Stoltz 01:28:14
15 ) Jason Sager 01:28:14
16 ) Benjamin Sonntag 01:28:14
17 ) Lachlan Norris 01:28:50
18 ) Travis Livermon 01:29:33
19 ) Kris Sneddon 1:29:391:29:47
20 ) Thomas Turner 1:29:47
These pics are better for Monterey/ Sea Otter post below…
Created on 17 April 2010
0 Comments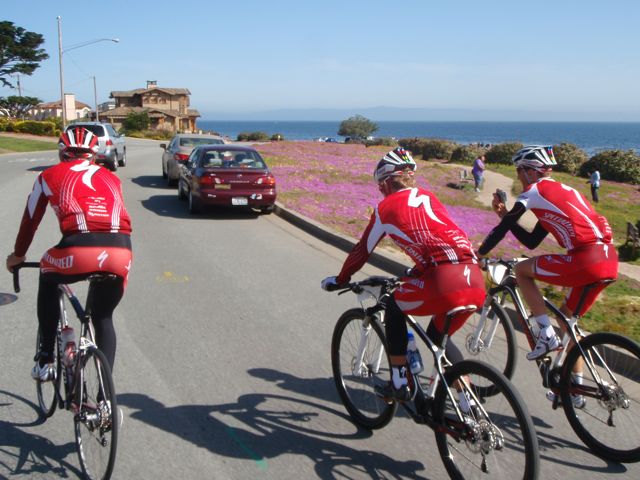 Todd Wells, Burry Stander, Christoph Sauser
Burry and I enjoying Afrikaans
Warming up for Sea Otter short track
Created on 17 April 2010
0 Comments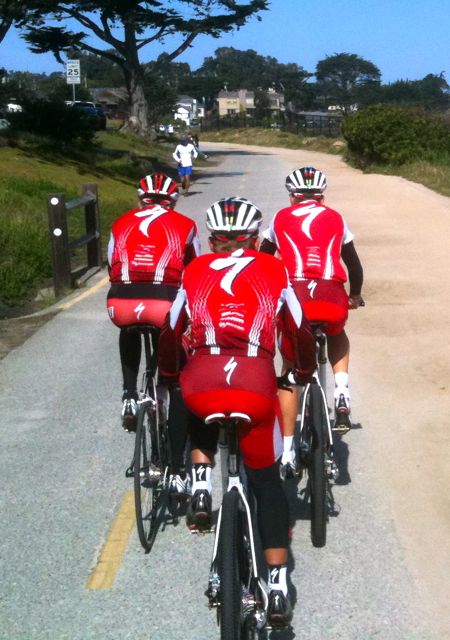 I went for a warm up with Todd Wells, Burry Stander and Christoph Sauser along the ocean path in Monterey.
Short Track starts at 3.15. Its a short lap of off road riding- after 25min the bell rings which signals the last lap. This race is all about raw horse power and gallons of lactic acid. Not really an endurance Caveman game. I think the last time I had gallons of battery acid in my veins was…. um, actually the Specialized lunch time ride I did last Wednesday!
Susi and Burry are 29er virgins- today will be their 1st race on the big hoops. Burry's Specialized 29er Hard Tail is 8.6kg (18.9lbs)
Last year Specialized made a great showing- Todd Wells won the Short Track and Christoph the XC. I was 8th in the XC and hope to blow the cobwebs out for the opening of an exciting season of MTB, XTERRA and 70.3 racing…