Posts Tagged 'oakley radarlock'
Conrad Stoltz's Fatbike beach riding Adventure – video
Created on 27 July 2015
3 Comments
I LOVE adventure! Which, after a few laps too many around the athletics track, is what drew me to triathlon at age 14. Two decades later, that same "Adventure" also drew me to XTERRA.
This video is about me (Conrad Stoltz aka The Caveman) taking my FatBoy on a beach Adventure along the South African South Coast. (Brenton-on-Sea to Sedgefield and back- 53km in 5h10)
Stunning scenery, challenging coastal terrain, the rising tide (nearly got swept out to sea) and riding & crashing off a dune because of darkness… Plenty of adventure!
The ride was made possible by the amazingly capable Specialized Fatboy Pro: A Fatbike with 4.6inch (12cm) wide tyres, ridden at super low pressure, which allows you to ride terrain never thought ride-able. Tyre pressure: 6-12psi (0.4 -.08bar) depending if its firm or soft beach sand.
The ride is recorded on my GPS enabled SUUNTO Ambit3. Check out my "big ride, incl 120min at Tempo" ride details and flyover movie on Movescount: http://www.movescount.com/moves/move6…
If you wonder about sand and rust: – Squirt lube keeps the chain clean and almost completely sand free – a feat achieved by being petroleum free. Unlike the other brands.
After each salty, sandy ride, I wash the bike thoroughly, let it dry and then layer the few parts which can rust, with Squirt lube.
Stay tuned for more Caveman Adventures!
Music: Cool Feat. Roy English. by Alesso
Video: Off Season Run & Strength training #CavemanStyle
Created on 23 December 2014
0 Comments

Join me on an off season training run through the bush on our farm – Roodewalshoek Conservancy, in Mpumalanga, South Africa. Also includes strength training, stream crossings, wildlife and a peek into what makes the #Caveman tick…
Created on 19 November 2014
0 Comments
Suunto Adventure film. Take a peek into the lives and minds of Suunto Adventurers. What makes us tick?
Using my Suunto Ambit3 GPS Sports watch to push the limits, chase the horizon, and sometimes, even win races.
#SuuntoAdventure #SuuntoTri
Caveman's specialized equipment choices in quest for 7th World title
Created on 19 July 2013
6 Comments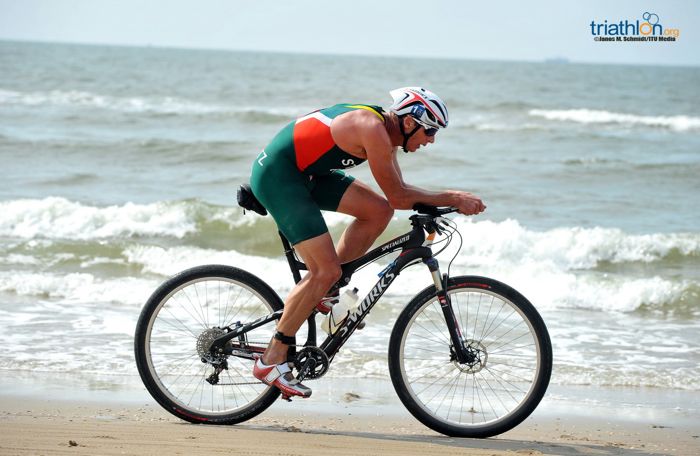 #aeroiseverything #soisfattyres #dittohorsepower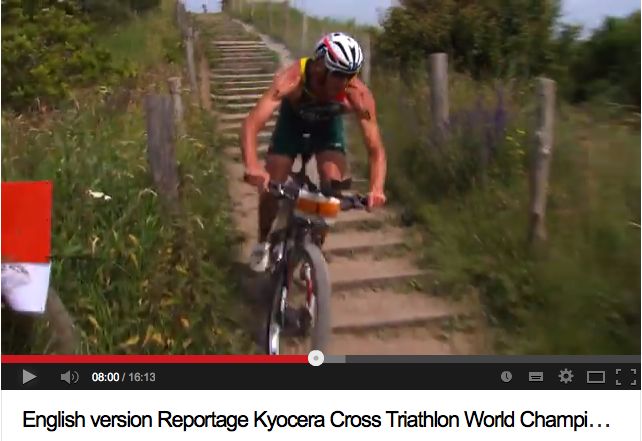 ITU Cross Triathlon Worlds 2013 Long version
Cross Tri Worlds Highlights. (Short version- 2.40)
Racing through the dunes, stairs and sidewalks of Holland proved a fertile ground for innovative equipment choices.  From the video you can get a feel for the course- but the real test was the long sections of deep, soft sand.
I enjoy thinking about equipment and how to make it better while training, and have been doing the obvious tire reaserch for almost a year.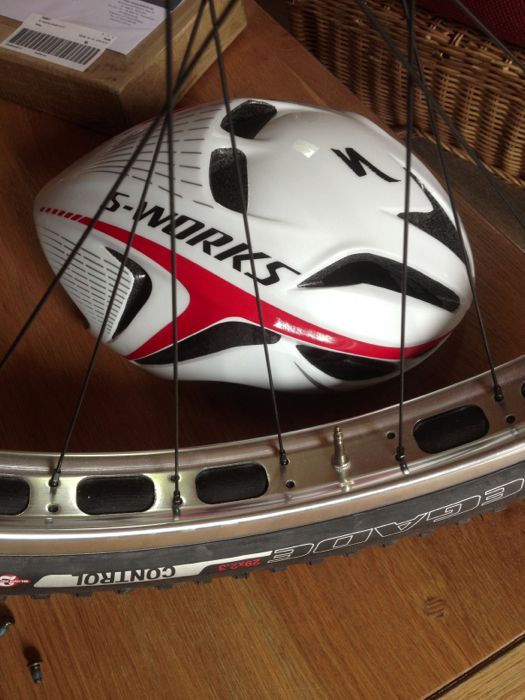 Big was my surprise when I opened a "special box for sand racing" from Jason Chamberlain at Specialized. The biggest widest rims I have ever seen. Really wide. And light. Mounted with our biggest tire- Renegade 2.3- but more like 2.5 or 2.6 on this rim.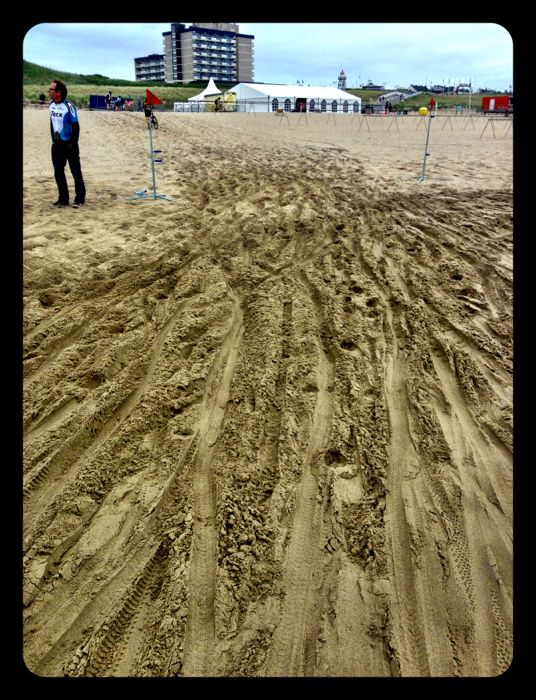 The dark sand is the easy part. There were 3 of these sections on each of 4 laps. Try picking a straight (existing) line, balance perfectly in it while deliverying seemingly a million Watts, WHILE being totally relaxed, BARELY holding onto the bars, ready to jump off and run the moment the front wheel digs in…
The Basics skills for sand riding: The tires need to float on top of the sand. The moment the front wheel sinks in, it snakes
Caveman wins XTERRA Brazil- the long version
Created on 12 July 2013
1 Comment
Memories from XTERRA Brazil when I first raced on the island of Ilhabela in 2008, consisted mostly of sandy beaches, warm ocean, strong sugary drinks and warm hearted people.
After 8 years, most of those memories proved accurate:
Our ride from Sao Paolo was legendary- the brand new "old" VW Kombi evoked memories of family trips to the Kalahari and school trips to rugby and cricket matches. Thanks to the Ilhabela Tourism Buro! Behind is our hotel- old buildings, palm leaf roofs and palm trees at the pool. Now you spikka my language…