Posts Tagged 'Peter Reid'
"Meet that Bobby Behan dude"- slowtwitch.com interview
Created on 22 March 2010
0 Comments

The time we put red dye in Bobby's gloves…

The time we "lined them up like soldiers"…
Meet that Bobby Behan dude
Written by: Herbert Krabel
Date: Wed Mar 10 2010
[Many Pros really wanted to meet Bobby Behan the last few months when word got out that he was in charge of the new Specialized Triathlon team. But there was only so much space. Here is your chance to meet him.
Slowtwitch: Bobby, thank you very much for the chat.
Bobby: Herbert, thank you too. Always good touching base and I hope to see you at one of the upcoming events this year!
ST: Are you in Stellenbosch as we speak?
Bobby: I sure am. As I type I'm sitting on my stoop (SA terminology for porch), its evening time but still 30 Celsius (86F)!! Bliss!
ST: How often do you get tortured on rides, runs or swims by the Caveman Conrad Stoltz?
Bobby: Hmmm. The Caveman! I could write a book on him! Conrad has been a nocturnal creature lately so our training paths haven't crossed!! He's building his house during the day and training come nightfall! We did have a good coffee on Saturday morning! He hadn't started training, yet I had finished a 2.5 hour ride. I suppose that's one up for me! I did not make the MTB race on Sunday morning though, a race The Caveman won by over 11 minutes – that would have been torture!]
SPECIALIZED ANNOUNCES THE TRIATHLON TEAM TO BEAT IN 2010
Created on 12 March 2010
0 Comments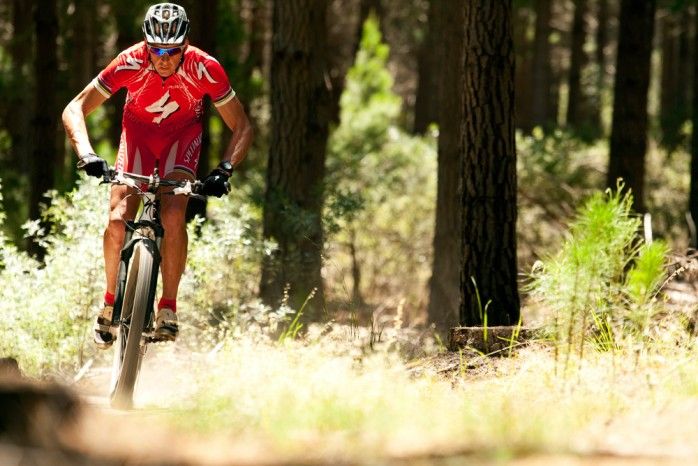 MultiSport | March 11, 2010
Poised to dominate the triathlon world in 2010, Specialized has launched its first-ever comprehensive triathlon team, with multiple athletes in each of the three major specialties: Long Course, Short Course, and Xterra. Hand selected by Bobby Behan, Specialized Global Marketing Manager for MTB and Triathlon, the team athletes represent the best in the business – from decorated vets to young, upstart pros.
"It's super exciting to be instrumental in the construction of this star-studded global team, many of which have inspired my own triathlon career," said Behan. "Collectively, the team has won every major title in triathlon from the Olympic Games to World titles in ITU, Ironman, and Xterra."