Posts Tagged 'simon whitfield'
SPECIALIZED ANNOUNCES THE TRIATHLON TEAM TO BEAT IN 2010
Created on 12 March 2010
0 Comments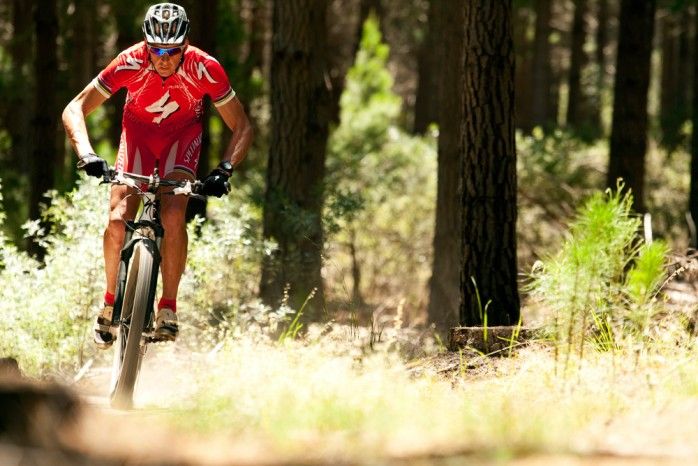 MultiSport | March 11, 2010
Poised to dominate the triathlon world in 2010, Specialized has launched its first-ever comprehensive triathlon team, with multiple athletes in each of the three major specialties: Long Course, Short Course, and Xterra. Hand selected by Bobby Behan, Specialized Global Marketing Manager for MTB and Triathlon, the team athletes represent the best in the business – from decorated vets to young, upstart pros.
"It's super exciting to be instrumental in the construction of this star-studded global team, many of which have inspired my own triathlon career," said Behan. "Collectively, the team has won every major title in triathlon from the Olympic Games to World titles in ITU, Ironman, and Xterra."
Jan Frodeno in Beijing 2008
Created on 22 August 2008
1 Comment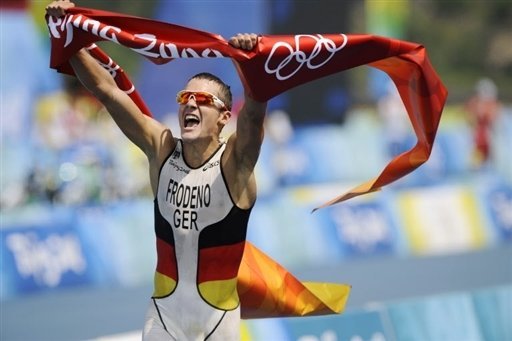 Lastly, congratulations to Jan Frodeno for winning the Gold in the Olympic Triathlon. What an amazing race. His played a perfect poker game and surely was unbeatable in the sprint. I saw Jan grow up in South Africa. (his folks live in Llundudno outside of Cape Town) He used to be more interested in surfing than triathlon, but the last few years he really improved as he is obviously very very talented. Last November I bumped into Jan in Stellenbosch- he was on his way to swim practice (I was in the middle of my 3 month holiday) and I asked him what he was training for in November. Jan said in a fake German accent: "For zie Oelympics" Well there you have it. Tons of talent, huge work ethic and fierce self belief. Good stuff bru.
I'm also very happy for long time friends (and previous medalists) Simon Whitfield and Bevan Docherty for their medals. Old men Rock! Simon was perfect tactically (for the amount of tiger he had in the tank) and Bevan is a beast all around. He raced XTERRA Worlds last year. Great people. I'm happy with the mens podium and wished i was there. Its not my game or passion anymore- I had my innings.
Missing my mom and the SA team out there