Posts Tagged 'single track'
The new (and only) Specialized Stumpjumper 29er built for racing.
Created on 27 May 2008
1 Comment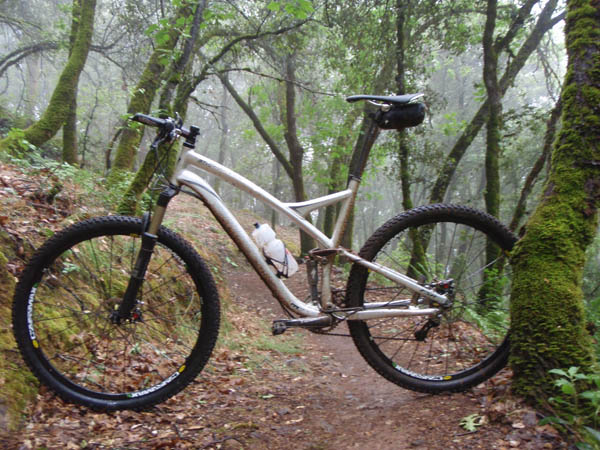 My 29er race bike…
This puppy has been specially built for me by the engineers at Specialized. (thanks Jason!) To save weight, the BB has been replaced with a large diameter shell to fit the Specialized Carbon road cranks. (Which I'm running 2×9) And most of the paint has been left off. In my opinion, the silver looks a lot faster than the green and brown on the standard bike. (the stock bike weighs in at 28lbs) specialized.com.
This one weighs in just below 25lbs (11.3kg) (give or take- will update) vs my 26 inch Carbon Epic 23.7lb. (10.7kg) Nice.