Posts Tagged 'sworks'
#TBT Caveman catches air at XTERRA Milwaukee 2005
Created on 20 August 2015
0 Comments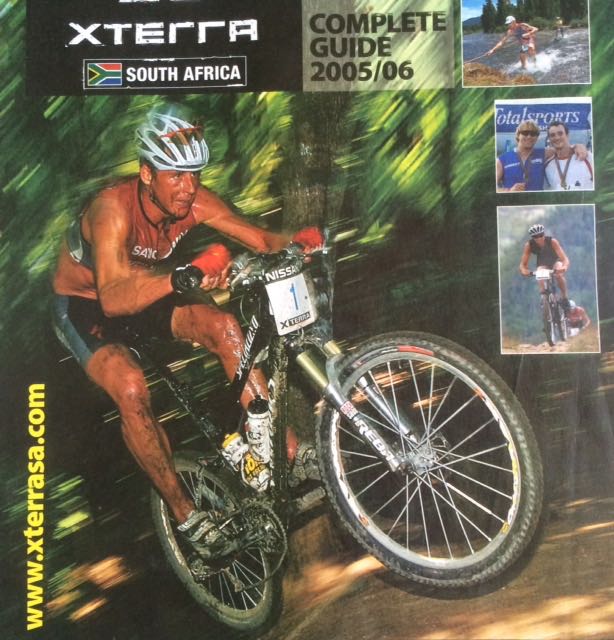 XTERRA Milwaukee was one of my favourite XTERRAs of all time. Right in the middle of the city build by beer loving Germans, and stunning, rough and ready bike & run courses.
This year was insanely hot and humid – you can see I'm glowing like a ripe tomato, with top rolled up to get more ventilation. To manage the heat exhausted athletes at the finish, the city parked a huge double decker city bus with Aircon running flat out to cool cooked athletes down.
The 2nd year was pouring with rain, we had a duathlon and I crashed really hard- 3 times
Cant believe how far bike design has come in 10 years! The 2005 Specialized Sworks Epic was aluminium, the new Brain shock was on the seat stay, no Brain in the fork, bars were narrow, shoes were modified XC shoes (I cut the tongues out) and Mavic was the best wheels around. (Now  we have Roval wheels)
The perfect XTERRA bike. Specialized Epic S-works.
Created on 05 November 2009
0 Comments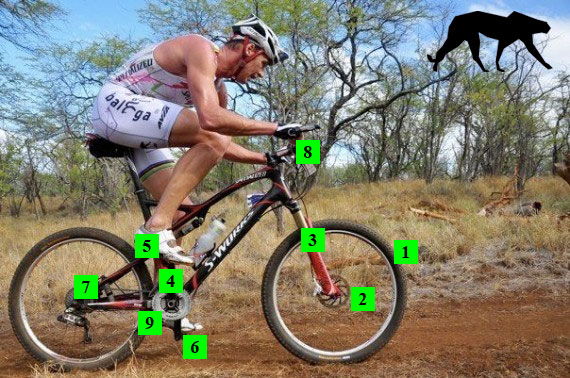 Photo by RichCruse.com.
My Specialized Epic S-works worked like a dream, and this course on Maui is infamously tough on equipment. A lot of work has gone into the preparation of the bike for this race in particular.
Here are a few highlights:
Specialized tires
Specialized has been amazingly helpful in helping me find a tire that is truly Caveman proof. Over the past year we have had 2 extensive tire testing camps. We tried numerous prototypes and found a casing that works exceptionally well. It weighs roughly 630g, rolls well at low pressures, the casing is cleverly assembled to make it supple, but most importantly it is very, very strong. In 8 months of testing I have had 2 flats: One at XTERRA Idaho where a 5 inch nail went through both sides and once when I rode over a broken bottle bottom. The tire will be called the GRID and will come in Fast Track LK, The Captain and some of the free ride tire tread patterns. Importantly, the GRID will also be available in 29″…
Because these sidewalls are so strong, you have to run really low pressure to provide a good, comfey ride. I rolled 23.5psi in the front and 27.5psi in the rear. (on "normal" courses I would go 23 and 26.5psi)