Created on 28 February 2008
Last Updated on 28 February 2008
0 Comments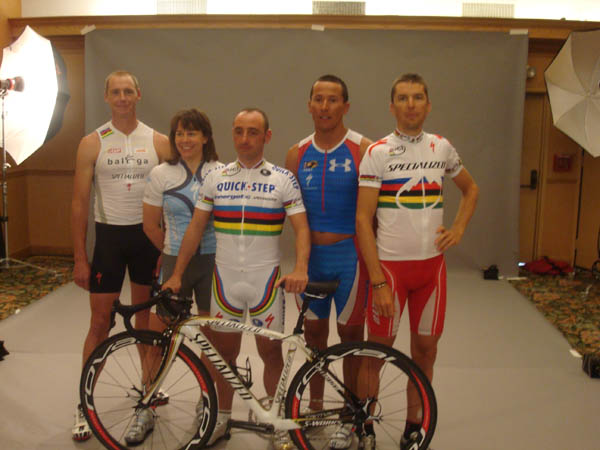 Caveman (XTERRA), Rebecca Rusch (24hr), Paolo Bettini (Road), Chris McCormack (Ironman), Christoph Sauser (Mountainbike).
Yes, Specialized had 5 World Champions last year! Quite a big deal. We got together at the start of the Tour of California, and here is a peak from behind the scenes:
World beating Man and Machine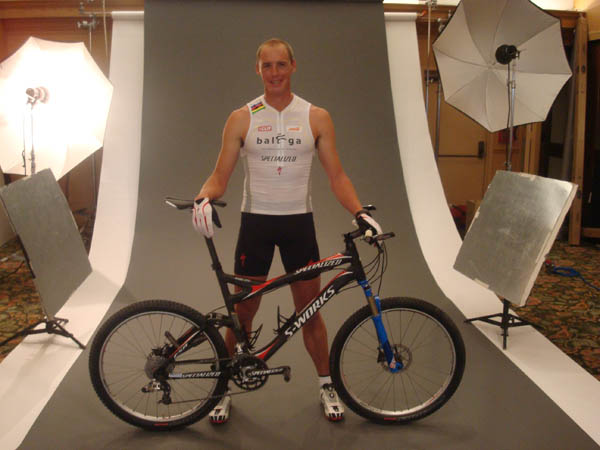 The Specialized Angel with Rebecca and I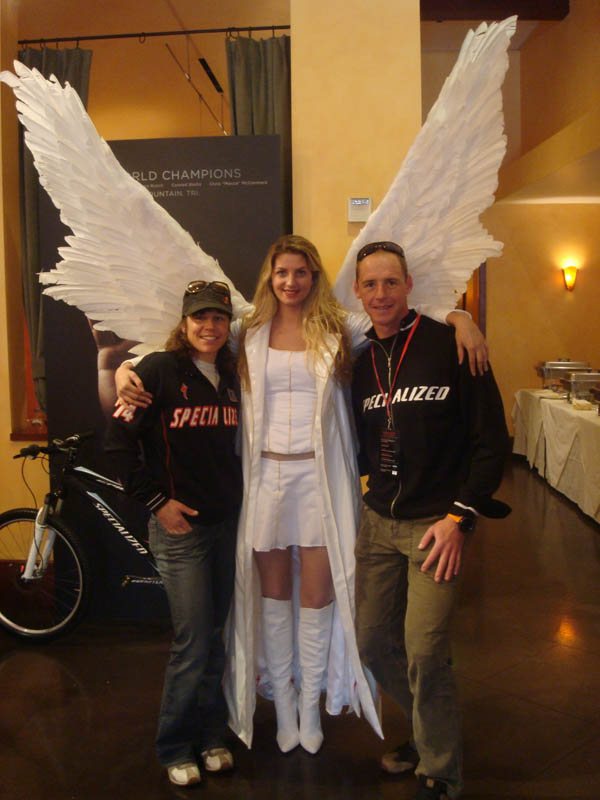 Where World Champion jerseys go for lunch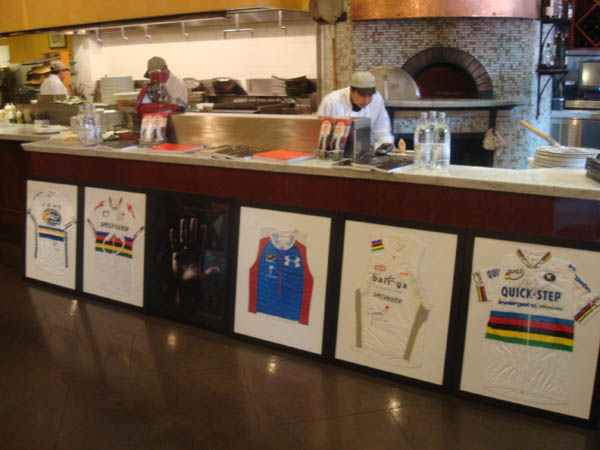 Hot chocolate with Susi and Macca after a cold ride. Susi had 3.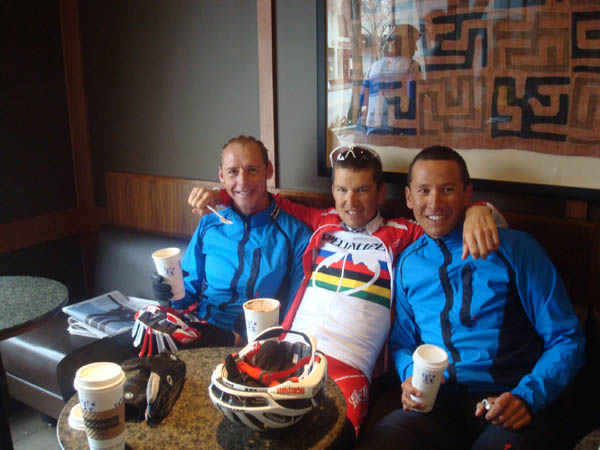 Signing autographs at the Tour of California prologue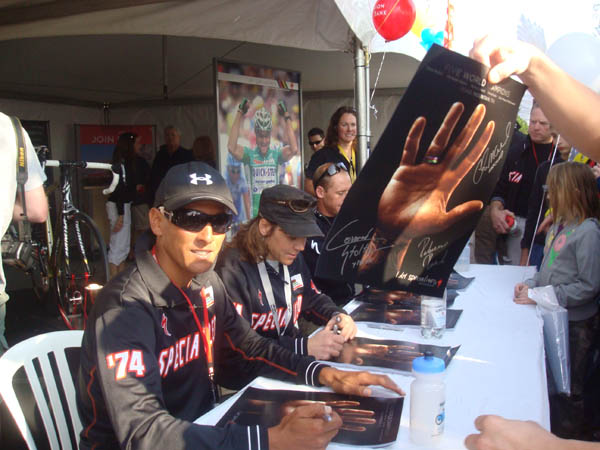 Sponsor: https://mannapotheke.de/cialis-generika/