A story of inspiration by South Africa's #1 female triathlete, Mari Rabie…
Created on 24 April 2008
Last Updated on 24 April 2008
0 Comments
Here is a short story by Mari Rabie, South Africa's great hope for the Beijing Olympics. Visit her excellent blog at MariRabie.com.
I was quite unaware of the inspiration, but am very touched by this story…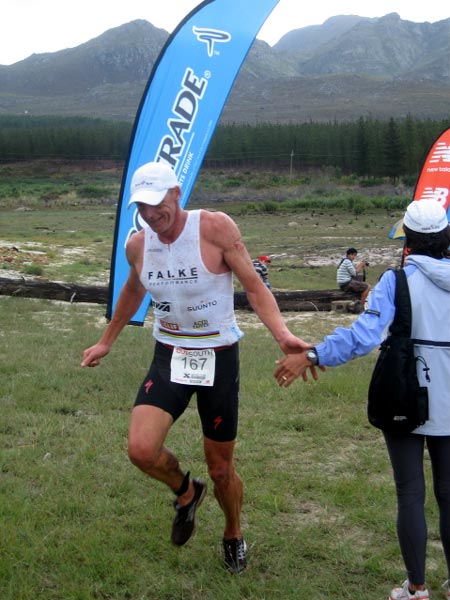 It is not everyday that you get the opportunity to meet, never mind race against the hero that inspired you as a kid.

I was in the fortunate position to do exactly that this weekend at the South African Xterra held in Eligin, Grabouw.

Conrad Stoltz.I have memories of me as a little aspiring triathlete sitting at our dinner table staring at this lean, mean triathlete absolutely captivated by the stories he was telling of his racing in Europe. I must have been 10.

I can't exactly remember and Conrad was back from Europe(I think France?)having dinner at our house. I always knew of some awesome South African triathlete racing somewhere else, but to finally meet him was a mayor wow.

I was inspired…later that year I wrote down in my yearbook that mum made us fill in each year that I want to be a Professional Triathlete when I grow up.I think that was the first time Conrad made me think "I want to be able to do that".
Read the full article by Mari Rabie here…