Category: Off season fun
Stoltz ready to Defend ITU Cross Tri World Title
Created on 19 May 2012
0 Comments
XTERRA Press and Media Center
Stoltz Ready to Defend ITU World Title
05/18/2012
[I'm quoting directly from Trey Garman's report]
Nobody in the sport of off-road triathlon has won more world titles (5) or championship events (44) than Conrad "The Caveman" Stoltz. On Saturday afternoon at 4pm (CST) the 38-year-old from Stellenbosch, South Africa will look to add to his collection by winning the XTERRA Southeast Championship and ITU Cross Triathlon World Championship at the same time.
"My form is good, my training has been going well, and I'll take this race as serious as any other world championship," said Stoltz, who has four XTERRA World Titles and won the inaugural ITU Cross Tri World Title in Spain last year.  "I want to put my stamp on it and win a few world titles while I can."
Stoltz has already stamped his name all over the venue at Oak Mountain State Park in Shelby County, Alabama – one of his all-time favorites – proof of which can be found in his five straight wins here dating back to 2007.
"I have some great XTERRA memories on this course.  It's the most fun course I've ever done.  This year will be different, however, because the pros are racing a smaller loop and multiple laps, not the epic 19-mile single loop the age groupers will race on."
Indeed, the elite bike course features three 10K laps around Double Oak Lake, a staple of the ITU spectator friendly format.
"It adds a great dynamic, and it's great for the spectators.  They normally see us at the start line and not much after that, but now they'll be able to go out on the course and watch us at some great places."
Along with the multiple lap format comes a different style of racing and a different strategy.
"I think passing is going to be one of the hardest parts now," explained Stoltz.  "Each bike lap takes about 25-minutes and 20 minutes of that is on narrow, twisting single track where it is almost impossible to overtake, so hopefully the people in front of me are going to be friendly."
Based on year's past there aren't many in the field that will need to be "friendly" as Stoltz has historically come out of the swim with or near the leaders.  There are a few super fast swimmers, however, who will try to make their mark in the 1.5-kilometer two lap swim in the warm water of Double Oak Lake – including American Craig Evans and British Aquathon World Champ Richard Stannard.
"For some reason I swim better without a wetsuit, so I've had good swims here," said Stoltz. "I'll push the swim as hard as I can and hopefully get out with the leaders and smash the bike from there.  I know a couple of guys, especially Craig Evans (from Hendersonville, Tennessee) who's basically the home boy up here, and he's really motivated and a great swimmer.  I've done a couple laps with him on the bike and he really knows this course well, so I think everyone is coming prepared knowing what's going to happen."
There are a lot of people in the industry that think they know what's going to happen as well, but truth be told no one will really know until about 6pm on Saturday.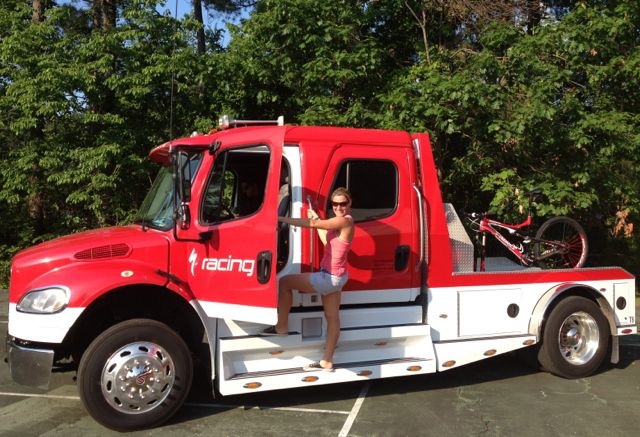 Liezel getting ready to rumble too.
Specialized is here in full force and has been of great support. My bike is shiny every day, it had fresh fresh tires  and we've had some laughs with the crew. Avia and Squirt lube are also out here. And of course a contingent of the South African team.
Lets go racing!
Caveman wins Xterra Las Vegas
Created on 15 April 2012
0 Comments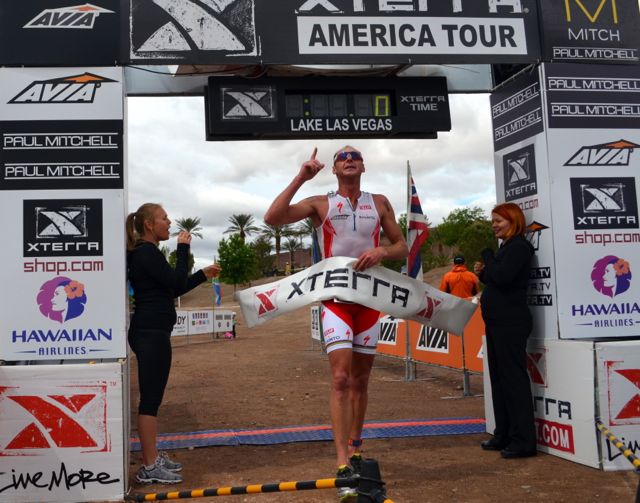 For my dad.
We're flying to South Africa in an hour for his funeral.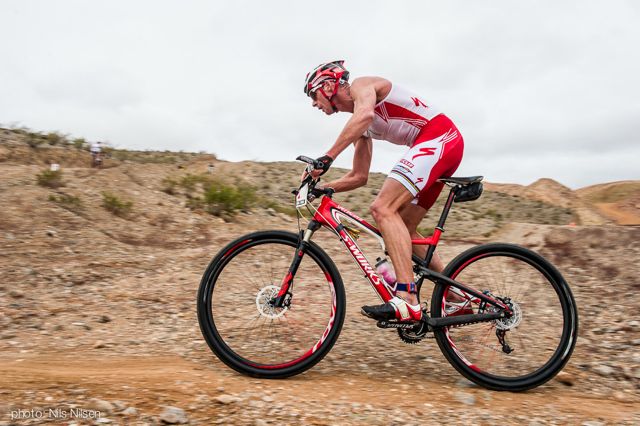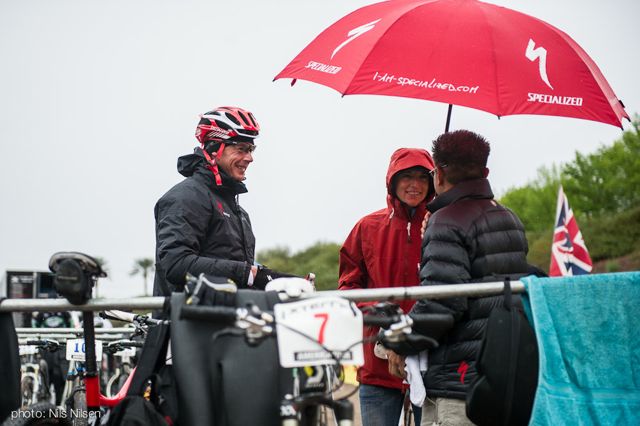 Liezel and Specialized mechanic Joe before the start. Vegas got its annual rainfall in one morning
Its sunday afternoon, and I'm in the office. (again)
Created on 23 January 2012
3 Comments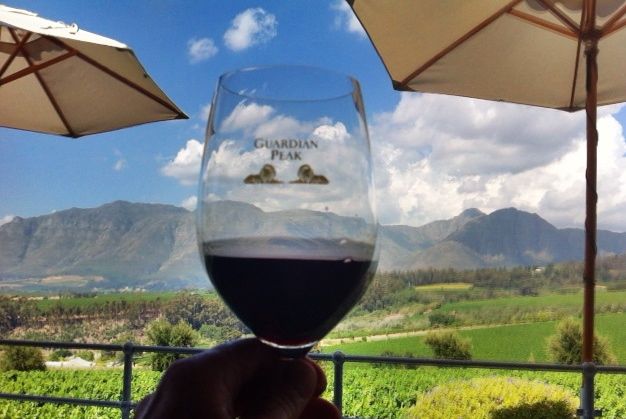 No no, this is not the office. BUT the fine lunch and even finer wine at Guardian Peak Winery with my lovely wife,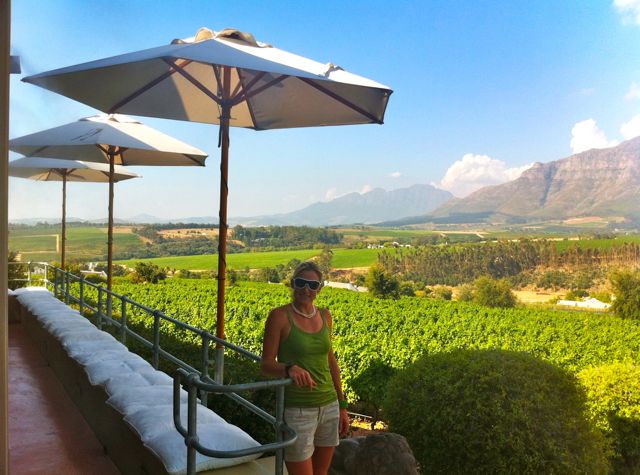 is the reason I ended up in the office on Sunday AFTERNOON…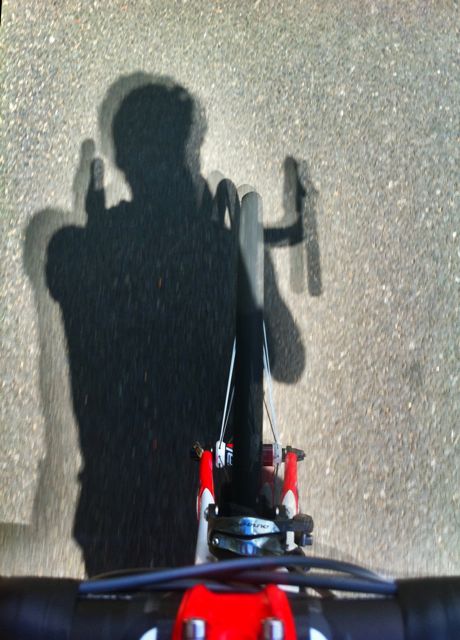 3hrs on my Specialized Roubaix. Stellenbosch to the far side of Franschhoek pass. 4 Passes. Hard tempo up both sides of Helshoogte and both sides of Franschhoek pass, and twiddling along at 300- 330W on the flats.
Married life- and why I didnt blog for 2 months
Created on 11 January 2012
1 Comment
I recently received this email:
[Hey Conrad Stoltz,
You are a big hero of mine and you have inspired me to cycle from central China to Denmark, my home country. I've been a fan of you since I heard about the BAMF nail incident. [He's referring to this blog. C]
I know you are busy with your wifey, congratulations man, but I would be really pleased if you could update your blog. You don't have to do some crazy long blog, just a little bit and it would be great.
All the best,
your fan Henrik Hagemann]
Hendrik prompted me to start blogging again.
1st off: "Hey Hendrik Hagemann, please write me your story and I'll post it on the blog. China to Denmark is a loooong bike ride, and I wish to know if I inspired you in a good or bad way to ride that far…
Your fan Conrad Stoltz"
What happened since the last blog after World Champs: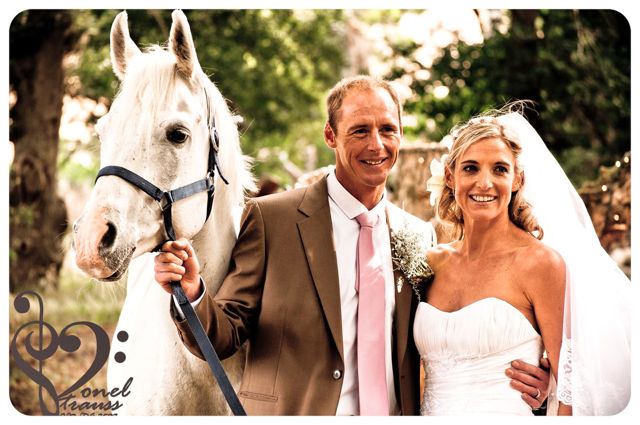 Thanks to a match made in heaven, Liezel (nee Wium) and I blitzed romance, engagement and got married on 11.11.11 in South Africa. Good wedding pictures take time, I'll blog about the wedding when the photographer is done editing…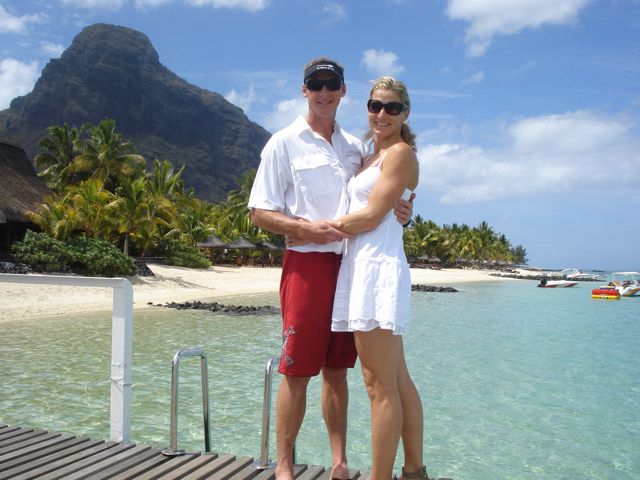 Since then we have been having an amazing time, honey mooning and spending quality time together… We started on the tropical island of Mauritius,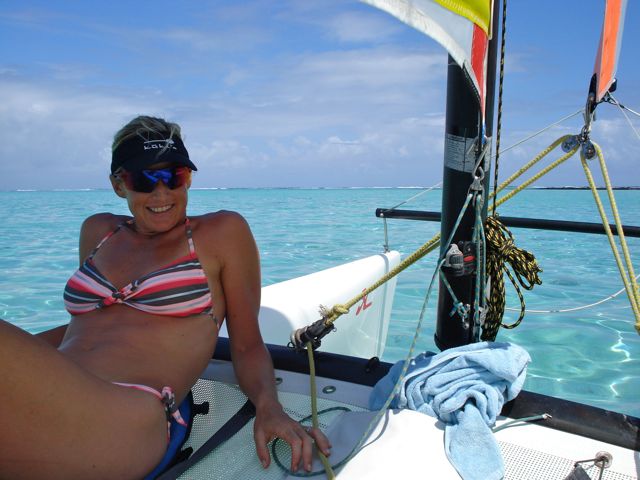 Stayed a while… (Here sailing over shallow corral reefs)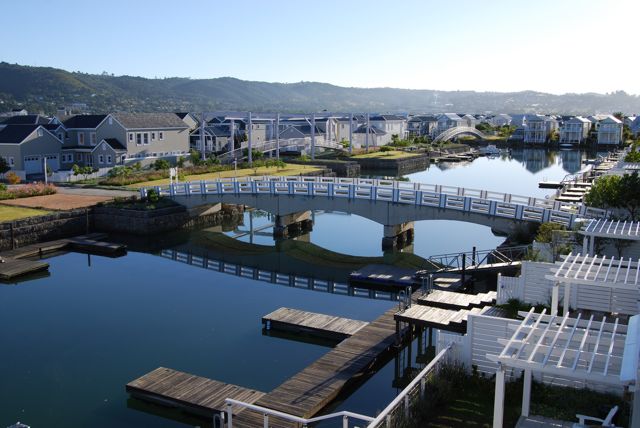 Then Thesen Island in Knysna, South Africa,
Knysna Elephant Park was an amazing experience…
And after all that time in and around the ocean, we headed for the Karoo.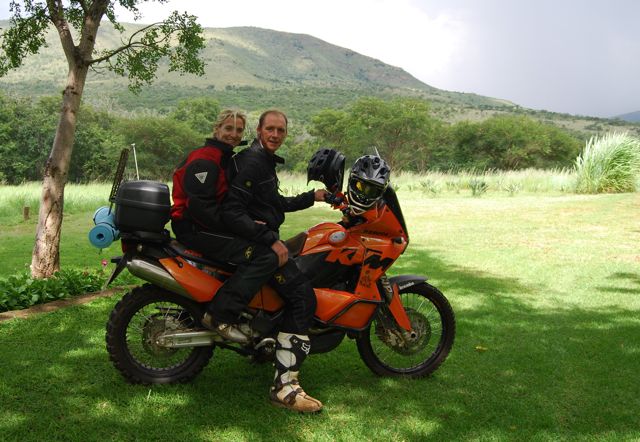 Then we had a quick 2 weeks in Stellenbosch (Liezel had to work!?) and then we joined my parents on the farm for the Festive season.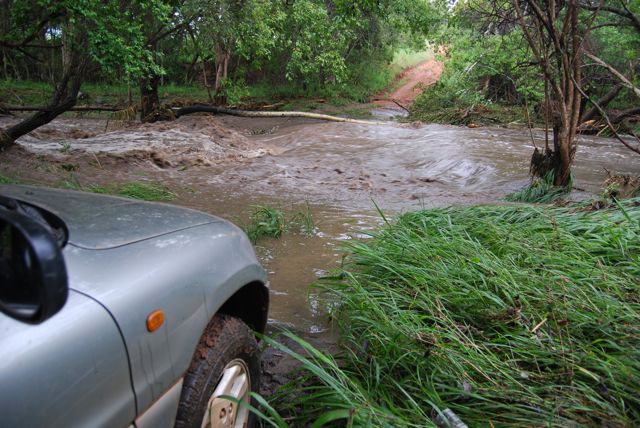 It rained  A LOT. Sometimes flooding the road and cutting us off from the outside word…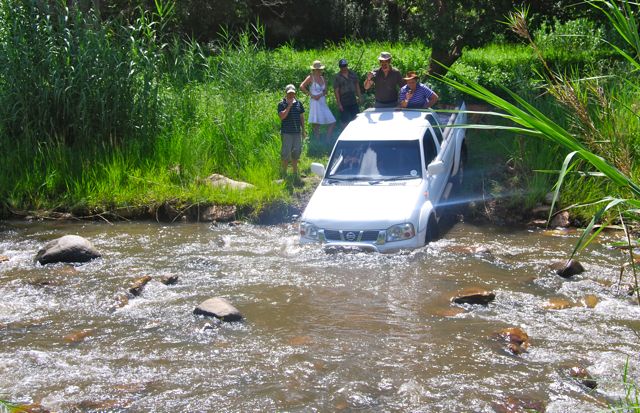 And sometimes you just have to hold your breath and take the plunge…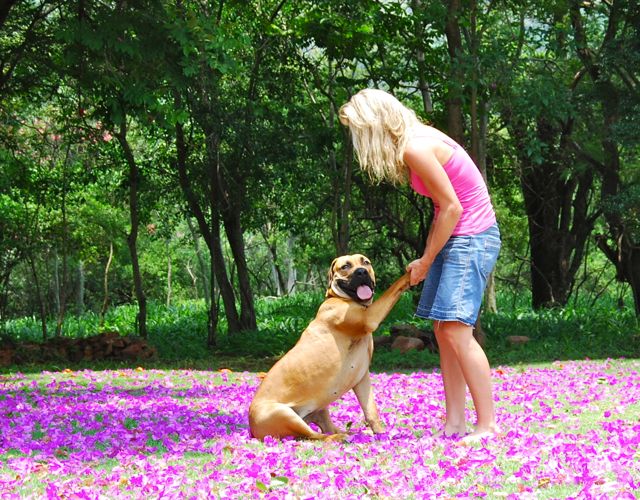 Liezel got to meet the rest of my family and we had a great Christmas.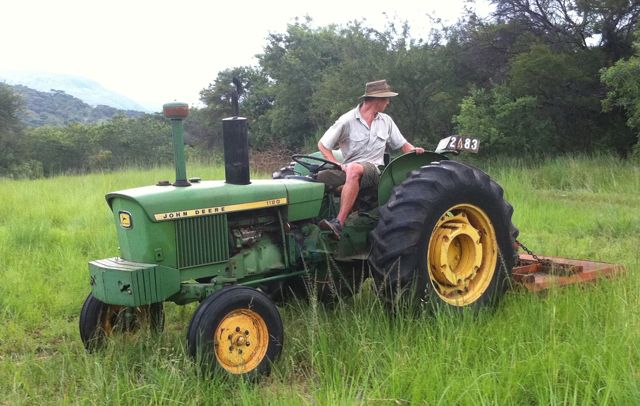 I re-lived my dream from when I was a 3 year old. (Back then, there was no triathlon)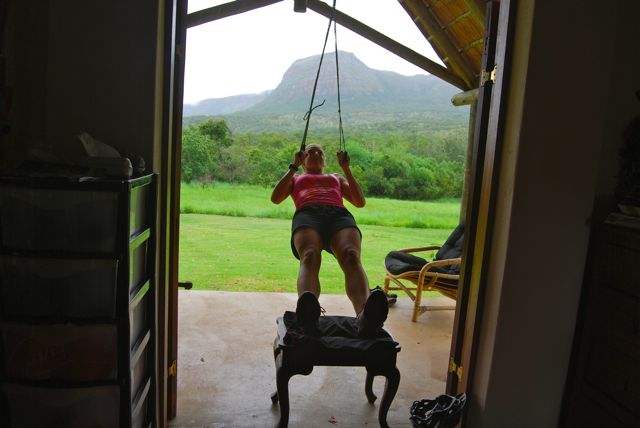 Training? Yes, we did some. My wife is a machine!
Here is a rough draft of my race schedule, kicking off this weekend:
Jan 14: Total Sports Challenge. Liezel and I will do the 2 man Terra Firma event under "Team Stoltz"
Jan 28: XTERRA Buffelspoort SA.
Feb 5 National road TT champs
Feb 12: National MTB Champs
Feb 28 XTERRA SA- Grabouw
March 3: Argus MTB race.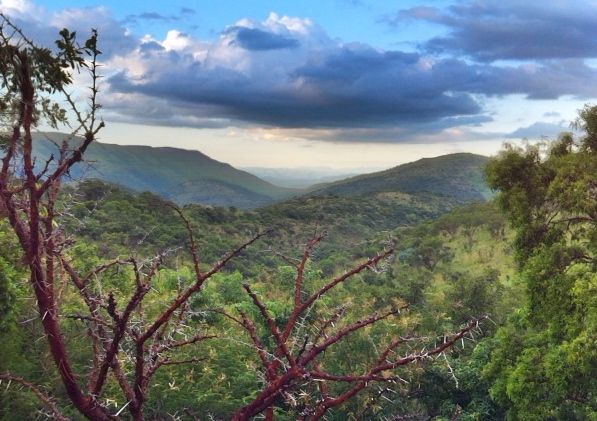 As you can see, we had an amazing 2 months together, growing even closer. We wanted to start our marriage off on the right foot, and keep joking "we're on honeymoon for life".  I didnt blog for these 2 months because the "bloody computer" is probably the biggest distraction from personal interaction and training, so I switched it (and the "bloody phone") off and left it at home for 3 weeks. Was quite a liberating experience. Blogging is a hobby, not business as I have yet to make a cent from it, but I'll gladly humour you guys, and thus keep recording memories.
Thanks for the kick in the backside Hendrik