Its sunday afternoon, and I'm in the office. (again)
Created on 23 January 2012
Last Updated on 23 January 2012
3 Comments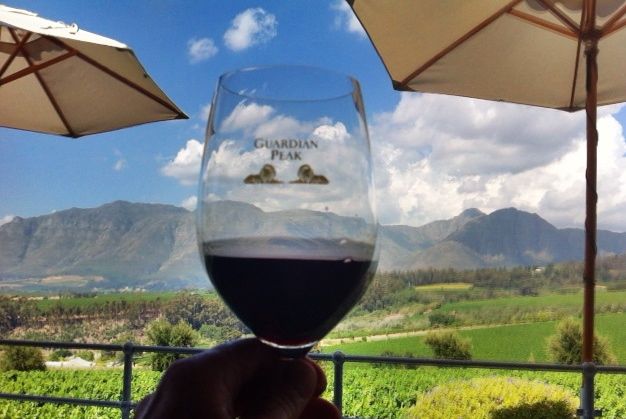 No no, this is not the office. BUT the fine lunch and even finer wine at Guardian Peak Winery with my lovely wife,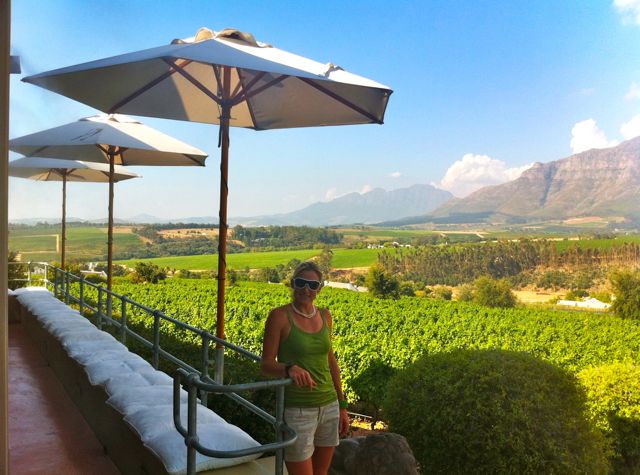 is the reason I ended up in the office on Sunday AFTERNOON…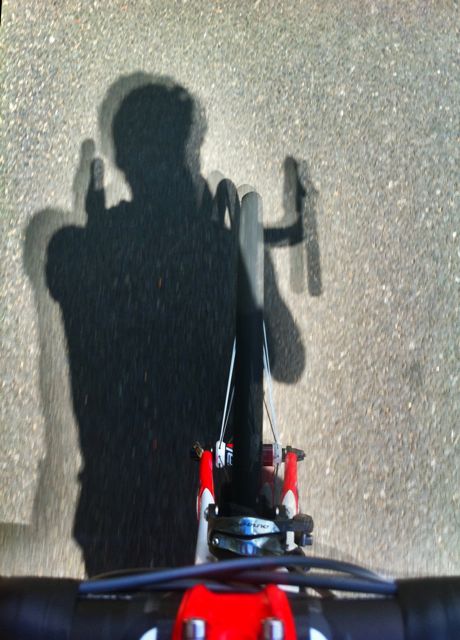 3hrs on my Specialized Roubaix. Stellenbosch to the far side of Franschhoek pass. 4 Passes. Hard tempo up both sides of Helshoogte and both sides of Franschhoek pass, and twiddling along at 300- 330W on the flats.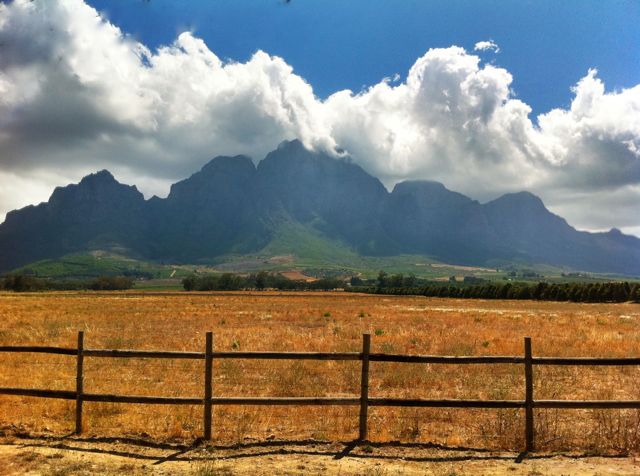 One of the biggest allures to me about the Stellenbosch area is the amazing scenery… Simonsberg here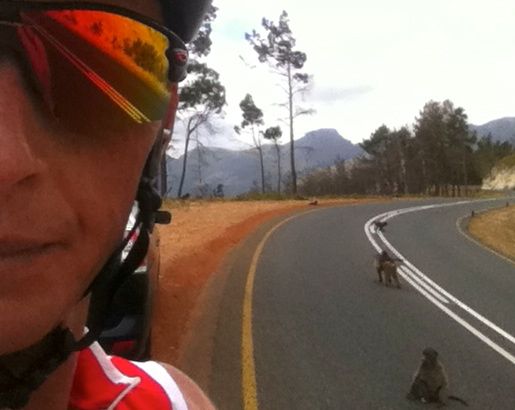 And if course the Franschhoek Pass baboons…
The Franschhoek Baboon has got to be the laziest baboon to walk the earth…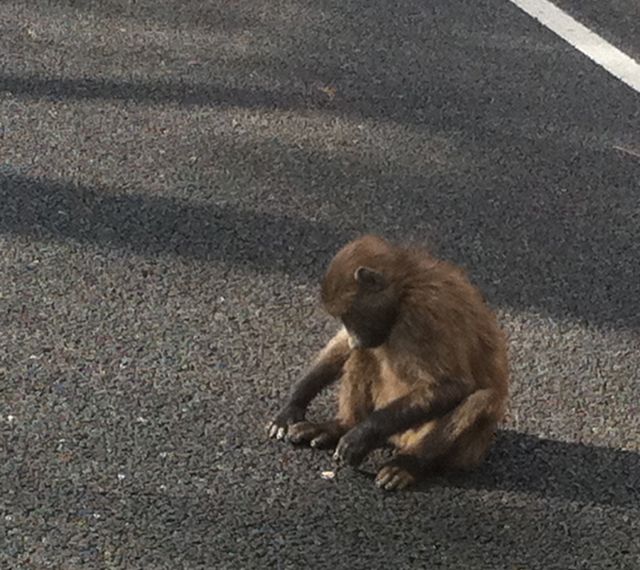 Ok, this little one is still semi awake and admiring his toe.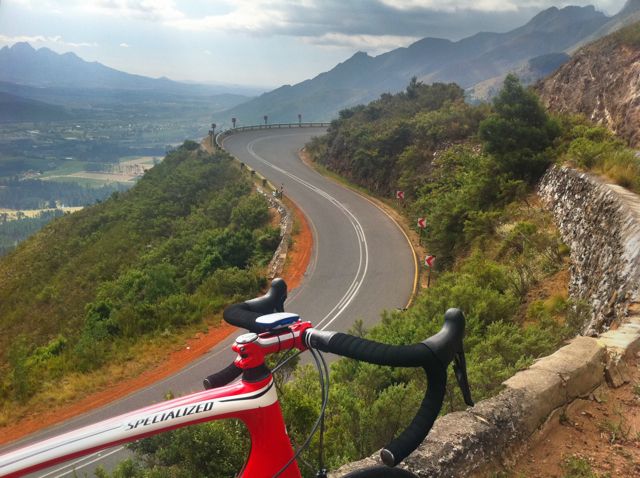 Top of Franschhoek Pass. In this corner, Barry Pauw- my team mate at the 2005(06?) Cape Epic, rolled a front tire (because of a slow puncture) 130km into the 8th stage, already we had lost 3 chain ring bolts (fixed chain rings together with zip ties and could only use big ring!) and punctured twice. And my achilles was half torn by then. In other words- we were not filled with mirth- Barry's front wheel washed out in the hair pin bend and he crashed wholesale across the road- Barry, bike, bottles, big words and glasses all scattering in different directions. We fixed the small side wall cut by wrapping duct tape around the tire a few times, (now THAT looked Caveman-like) and vowed never to do this bladdie stoopid race again.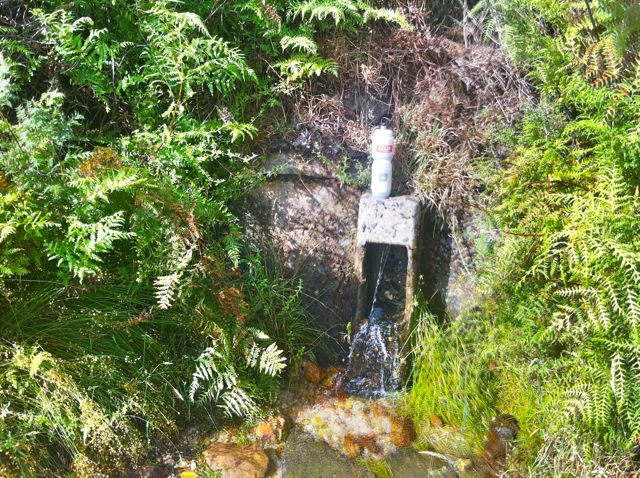 In that same corner, you'll find the sweetest mountain water- I never miss the refill stop.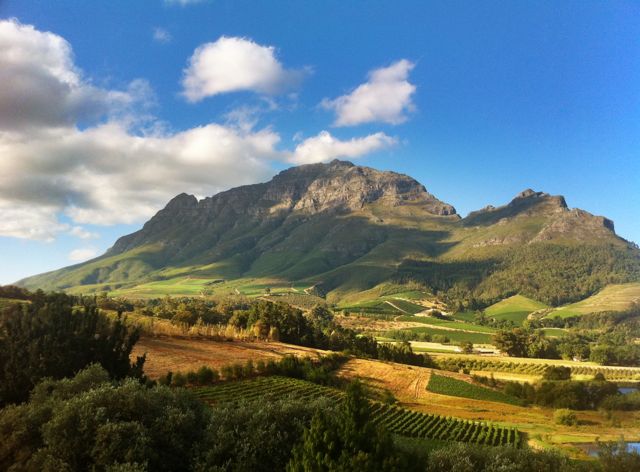 Back up Helshoogte you get the other view of Simonsberg. Oooh, what cute little numbers dancing around on the Wattage meter screen- its gonna be a good season. (XTERRA Buffelspoort this coming weekend)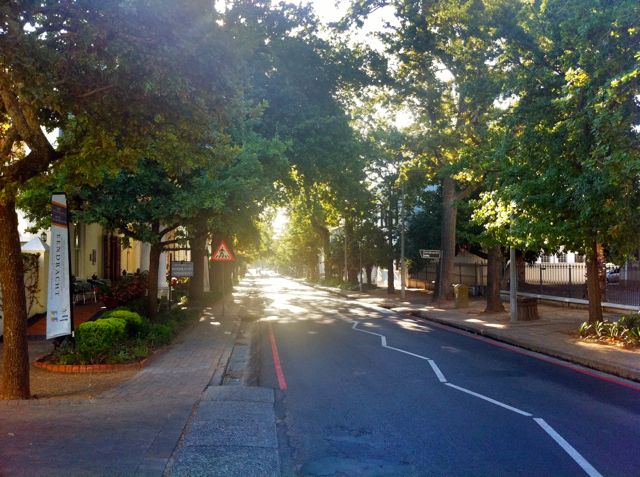 Finally- Dorpstraat Stellenbosch- home sweet home.