Category: will clarke
Champions' training. Different strokes for different folks…
Created on 31 August 2009
6 Comments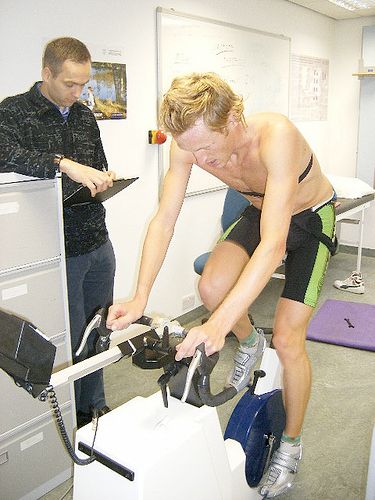 In search for the holy grail of sports performance, Irish National Team ITU member, Gavin Noble (Dublin Triathlon Champion this past weekend) cranks out the Watts in the lab. This kind of lab testing will give Gav and his coach all kinds of numbers they can play with in training. Tests will be repeated often, charts plotted and if all goes well, high fives given.
These delicious little numbers makes the guy in the sweater with the clip board's toes curl. Race times can be projected, tactics formulated and athletes can be compared to each other even before the starters' gun bangs.
Read more about Gavin and Aleksandar and my swim sets on Igor's blog.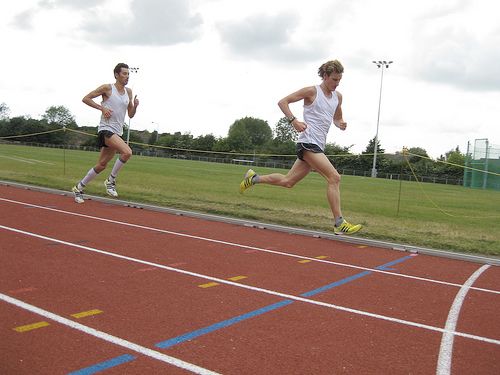 Our other TriathlonTeam.org team mate, Will Clarke (British ITU Triathlon member and National Champion) really winds it up on the track. Looks like fellow GB Team mate and Chicago Tri winner, Stuart Hayes hanging on for dear life.
Bigger than you can imagine group track sessions typically forms the mainstay of their training. (they train up to 40hrs a week) These are blood and guts sessions. Coaches needs to be impressed, fellow athletes intimidated, but most of all, the times they do around the carefully measured 400m serves as building blocks of confidence and self belief to be drawn upon at the next race.
Enter The Caveman.
10 Questions with British ITU athlete, Will Clarke
Created on 29 August 2009
0 Comments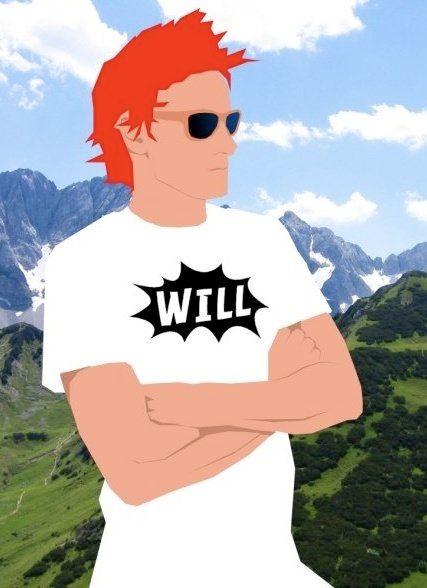 My name is Will Clarke, I am 24 years old and a professional athlete racing on the ITU circuit.  I live in Loughborough in England, and raised in Cambridge but not posh!
My season so far has been very consistent and pretty strong!  Slowly getting better with every result.  The World Championships Series this year has taken a massive step up and its extremely hard to get cheeky podiums these days due to the depth in talent! Last month I won my biggest ever race at The London Triathlon which was awesome but as I say though, my biggest race of the year is coming up in a few weeks time on the Gold Coast for the World Championships Finale and I have never felt fitter!
1 ) My favourite sporting memory so far has to be lining up at the Olympics, although my result was disappointing I was proud to be there and it was a great buzz racing in such a big event!
2 ) Tell us about a big training day that stands out.
For me, no one day sticks out as being amazing…I prefer to look at the bigger picture as I know one day means nothing but if you can back up 10 days…now we are talking! I have had many training blocks where I can smash out 1 or 2 really tough sessions per day for 10 days making me super fit but my most memorable ones are the BIG volume training weeks like December last year where I did 40hrs in 7 days plus a night out at the end which had at least 4 hrs of dancing! Thats 44 hours!