10 Questions with British ITU athlete, Will Clarke
Created on 29 August 2009
Last Updated on 29 August 2009
0 Comments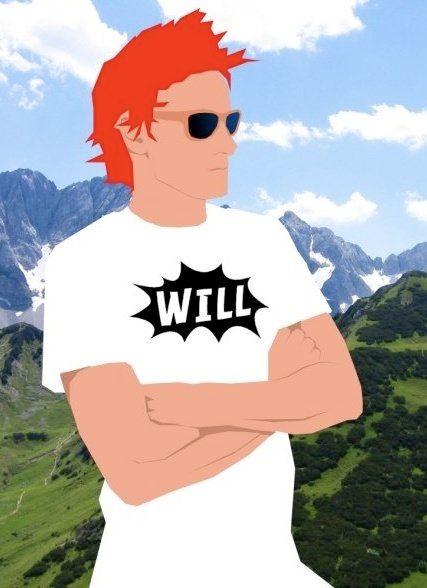 My name is Will Clarke, I am 24 years old and a professional athlete racing on the ITU circuit.  I live in Loughborough in England, and raised in Cambridge but not posh!
My season so far has been very consistent and pretty strong!  Slowly getting better with every result.  The World Championships Series this year has taken a massive step up and its extremely hard to get cheeky podiums these days due to the depth in talent! Last month I won my biggest ever race at The London Triathlon which was awesome but as I say though, my biggest race of the year is coming up in a few weeks time on the Gold Coast for the World Championships Finale and I have never felt fitter!
1 ) My favourite sporting memory so far has to be lining up at the Olympics, although my result was disappointing I was proud to be there and it was a great buzz racing in such a big event!
2 ) Tell us about a big training day that stands out.
For me, no one day sticks out as being amazing…I prefer to look at the bigger picture as I know one day means nothing but if you can back up 10 days…now we are talking! I have had many training blocks where I can smash out 1 or 2 really tough sessions per day for 10 days making me super fit but my most memorable ones are the BIG volume training weeks like December last year where I did 40hrs in 7 days plus a night out at the end which had at least 4 hrs of dancing! Thats 44 hours!
3 ) Who will win ITU Worlds this year? (M&F)
It is tough to predict but I think Javier Gomez will win the Mens worlds this year, he deserves it and is getting fitter each day…and as both Australian Emmas are injured I have no idea about the chicks!
4 ) When racing, what do you think about when it is crunch time?
As we approach crunch time in racing where you could win or lose with one decision I think about all the sessions, time, effort and thought I have put into my career and if it is worth another 5 minutes of pain!
5 ) The holidays got the better of you and all of a sudden the scale is telling an unhappy tale. How do you get rid of your blubber?
In my off season I put on a good 4kg's which for me seems a lot! It takes a while but when you back up the weeks of hard training 2kg's comes off easily! The other 2kg come off with lots of HARD running and the hot weather:)  Keep enjoying the chocolate though, if you train hard, you'll need it!
6 ) If you had to train to only 1 song for the rest of the year, which one would it be?
I have a very random taste in music and don't like one particular song for long but at the moment I love Cascada, Evacuate the Dance Floor!  In the past month that's been getting me back onto my feet!
7 ) Send a picture of an earthly belonging that makes you happy.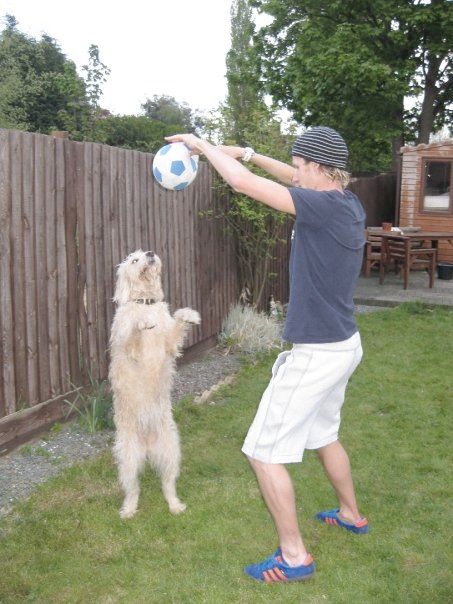 8 ) Tell us a funny/weird travel story.
I really don't have many funny travel stories that stick out, however Its always a buzz when you are very late for a plane and that happens all the time! Some of our hotels are incredibly bad as well!
9 ) The worst place you have ever slept?
When I won the European U23's, I slept in the park in Croatia after a night out! Couldn't find my way home in the dark:)
10 ) I like your "Will" logo. Any exciting branding/business/design ideas in the pipeline? You're a snazzy dresser- maybe a clothing line?
Sorry but at the moment no branding ideas! I'm young and don't have time for this yet! Can't be starting up a business when Alistair Brownlee is out in the hills getting in the hard yards!
[What he is saying is: "I'm training so hard, there's hardly time for a hair cut!" -C]
Follow Will on his blog Will-Clarke.com, TriathlonTeam.org and the BBC.