Caveman interview with TRS Radio
Created on 29 May 2015
Last Updated on 30 May 2015
1 Comment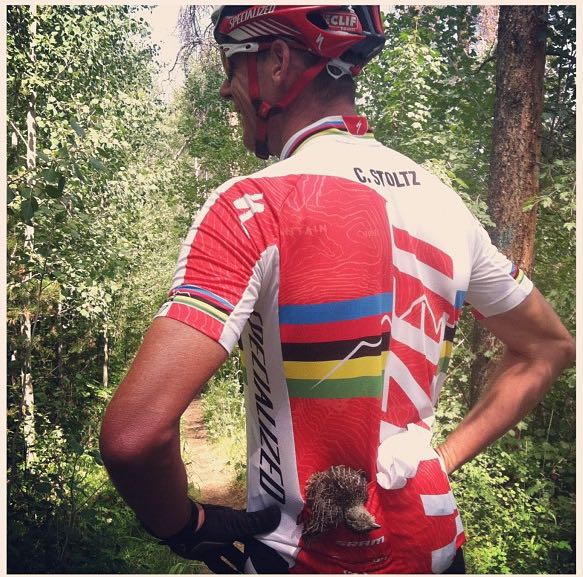 Caveman talks hunting & gathering on TRS radio.
When this was recorded,  IM Kona, Oct  2014, @TheRealStarky was a only parody twitter account, and "The Real Starky" was still under cover. Being quite controversial and loose mouthed on twitter, it was intimidating sitting down for a podcast with TRS.  However, once we met over beers,  "Ben" turned out to be a baby faced nice guy, but also seriously sharp and curious.  a "Sheep in wolves clothes" I called him. Dark Mark was a little shy, but I think we both had a bit of a man crush on each other. See, the humorous @_Dark_Mark twitter feed is my favourite toilet reading material.
Without further ado, here's the interview:
Fri, 10 October 2014
"A long talk with a legend. Conrad sat down with us at the Huub house  in Kona and talked to about his career, killing a baboon with his bare hands and eating road kill. Listen in on as Dark Mark and The Real Starky get to know this triathlon legend while consuming about a dozen beers. Conrad might be the most interesting man in the sport. Enjoy!"
http://therealstarky.libsyn.com/episode-5-conrad-stoltz-7x-world-champion-in-off-road-triathlon
Other TRS interviews I enjoyed are Macca and Jan Frodeno.
Visit  the refreshing TRS Triathlon website for more candid athlete interviews, race reports, interesting articles, humour with Dark Mark or even win money with Triathlon Fantasy.