Created on 11 February 2009
Last Updated on 07 August 2012
5 Comments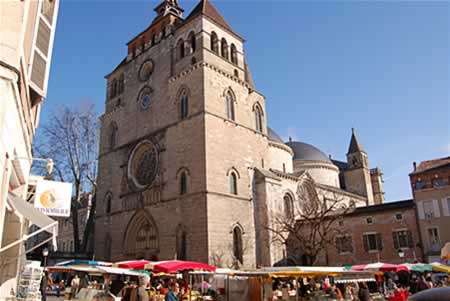 Life on the road. By Conrad Stoltz
France, 1996.
Triathlon heaven, those years. I was the youngest of a handful of South Africans racing for a village called Cahors in the Sud Ouest of France. Every weekend  we'd travel to races, chasing money, glory and adventure.
Getting to races was tricky, and usually we'd hitch rides with French fellow club members. If races were far away we had to take the train, and depended on race organizers to meet us at the station.
I was on a hot streak and decided to travel the 6 hours by train to Narbonne for "le Triathlon Internationale de Narbonne". I traveled solo, and as it was a relatively big race, the organizer agreed to meet me at the train station and provide accommodation for a night. Once at Narbonne station, the story took a twist:

I waited and waited, trying to spot a man I've never met, displaying my bike bag and luggage prominently, in order to clearly signal: "foreign triathlete here". After a few long hours I realized this guy wasn't coming. Town was bustling with mostly Dutch and German tourists, the eateries were busy and the hotels? "Toujours complet"- always full. Only the most expensive hotel had rooms at FFR 600-something. Completely out of the question, as we lived just above the bread line, pretty much hand to mouth.
Not being able to think of anything better to do, supplemented by a can of corn I brought along, I had the cheapest dinner at a crowded street-side restaurant, and pondered my precarious situation.
Campsite? Too far. Train station? Too busy. Park bench? Too many vagrants and druggies. My gaze fell on the "Gendarmerie," a proudly sculpted stone building with the French flag hanging from the gable. I figured the police station may have some vacancies. Probably not too spacious, and you cant be guaranteed a view, but certainly within my budget, plus I reckoned sharing space with supervised criminals is safer than sharing say, a bridge or park bench with criminals.
So I strolled into the cop shop, wheeling my bike with all my luggage balanced on the bars. The Gendarme behind the desk blinked a few times when I asked if they had any rooms available. He looked me up and down, pondered my funny french accent (only a slight accent, I may add) and said: "No, actually the penthouse suites are all reserved, but we have a wonderful suite right here in the reception area". Great, I didn't have to go commit a petty crime to get a room!
Fortunately the police station foyer was quite spacious, and I found some privacy between a pillar and some potted plants. For a bed I rolled open my bike bag, and my pillow was my wetsuit. (a hand-me-down from Kevin Richards. I think he got it from Simon Lessing about 3 years earlier) The added bonus to this accommodation was: I didn't even have to lock my bike and my luggage to myself! Talk about security.
Considering it was middle of summer and Narbonne is almost on the Spanish border, it was stifling hot, and I certainly didn't require a blanket. I bedded down and drifted in and out of sleep to the sounds of "guests" checking in, bright lights overhead, and cops forming a little circle around me, smoking, staring and commenting on the curios "Triathlète Sud-Africain". – An introduction the amused officer at the check-in desk would yell across the foyer.
By daybreak I was ready to get out of there. Must have been the mattress, the cigarette butts on the upswept floor or something. I was ready to go. Fortunately I had bags of time, for triathlons in France typically starts at 2 pm. (Nothing comes between a Frenchman and his lunch) I said my "au revoirs", stacked my bed and my luggage on my aerobars, put on cycling shoes and started pedaling towards Narbonne beach, 25 km away.
Guessing the race would start at the beach, I hung around there, breakfast and lunching on beach food and some more canned food I hauled along. Beach food on the Mediterranean typically consists of: pommes frites, (fries) moules au vin blanc, (mussels in white wine) ice cream, chocolate and coffee.
The beachfront started to liven up with athletes, the start list was loaded and before the start Aussie legend Steven Foster came over to me and said something like: "Lets work together in the swim, mate!"
We took off in the choppy Mediterranean and pretty soon it was just me out front. Stoked with a good swim I hopped on my bike for the 40 km non drafting bike leg. Now, one thing about racing in France is, the bike courses are never out and back, always a loop, and the French country roads are always narrow and winding- very unpredictable, unless you've done that particular race before, you're riding blind. There was no telling of what danger lurked around the next blind corner.
Piloting the lead motorcycle was a very official looking Gendarme. A modern knight in shining armor astride his white stallion. I was cooking, and the pursuers were out of sight. About 30 km into the bike we swooped around a large traffic circle, but oddly we swooped all the way around, going back the way we just came. Weird. Soon the chase group zoomed past the other way, trying to guess the gap, we checked each other out. A little surprised at the out and back course, I made sure I was following the policeman, but suddenly he didn't look too sure anymore. More cyclists came past, and without warning, the cop threw out the anchors, turned around in the middle of the road, and shooting me a quick expressionless look, roared off at great speed.
Mad with anger, I swung around and sprinted after the leaders. Suddenly impervious to pain.
Rage pumping through my veins, I took off in pursuit of the leaders, riding like a madman.
Just before the bike finish I caught the lead group, and gamely duked it out on the 10 km run. Patrick Girard from Poissy won. I finished 4th , but didnt stop at the finish. I went straight for the organizer, he must have sensed I was about to rip his head off. For a) my race losing detour, and  b) my curious adventure in Narbonne the previous day. Eyes big, he quickly offered me 3rd places' prize money. It didn't change the result, but we both felt better.
The very next day I bought the first "for sale"  used car I saw.  A piece of junk, but to me it was a big, fast, fuel injected GM go-anywhere-anytime-mobile.
A step up in life. Freedom!
PS. I haven't slept in a Police station since.
Conrad