Staying at Roche Hotel and meeting owner & cycling legend- Stephen Roche
Created on 04 July 2008
Last Updated on 04 July 2008
3 Comments
Nicolas Roche, Stephen Roche, and 1x Caveman at the Roche Marina Hotel restaurant on the Mediterranean.
In 1987 I was 13 years old my mom offered me half a road bike for my birthday. I had to come up with the other R400 (USD 50) I immediately became consumed by road cycling and it became a life long passion of mine.
That very same year, Irishman Stephen Roche achieved an amazing feat- he won the Giro d'Italia, le Tour de France and the World Championship in the same year. It obviously made a huge impression on me- considering back then there was no cycling websites, and TV was quite patchy and I was at the Southern tip Africa. (Where we only got TV in 1976!)
Stephen's son, Nicolas Roche is a great cyclist in his own right, he rides for Credit Agricole and will be representing Ireland in the upcoming Olympic Games.
Here is a clip of the 1987 World Champs:
On the flight from Zurich to Nice I made an amazing friend. Jacky Everaerdt from Antibes, also known as "Jacky le bon tuyeau" said we should stay with his friend Stephen in Antibes. Well, his"friend" turned out to be THE Stephen Roche. What an amazing experience amazing. The hotel is right on the Mediterranean, the food was great (see below) and Stephen came and went for bike rides, runs, breakfast and an interview with the Nice Matin newspaper. Thanks of course to Jacky le bon tuyeau. Wow.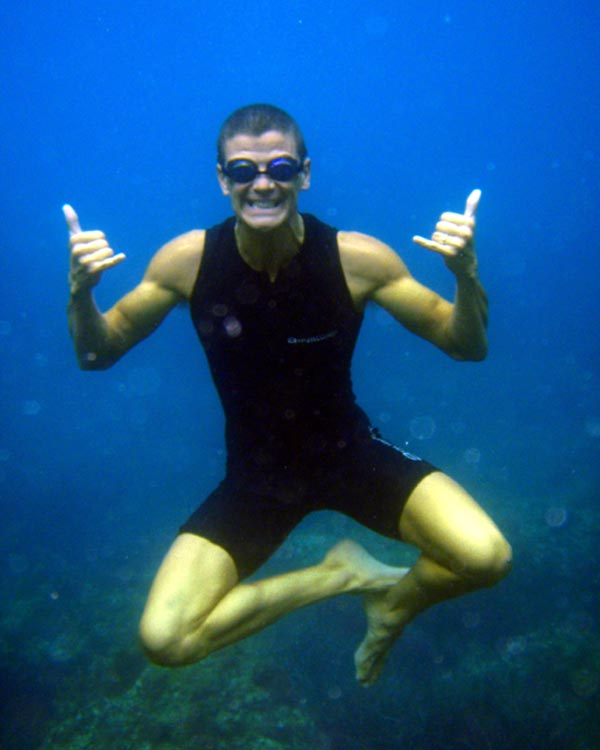 Jacky underwater in "Baie des Millionaires"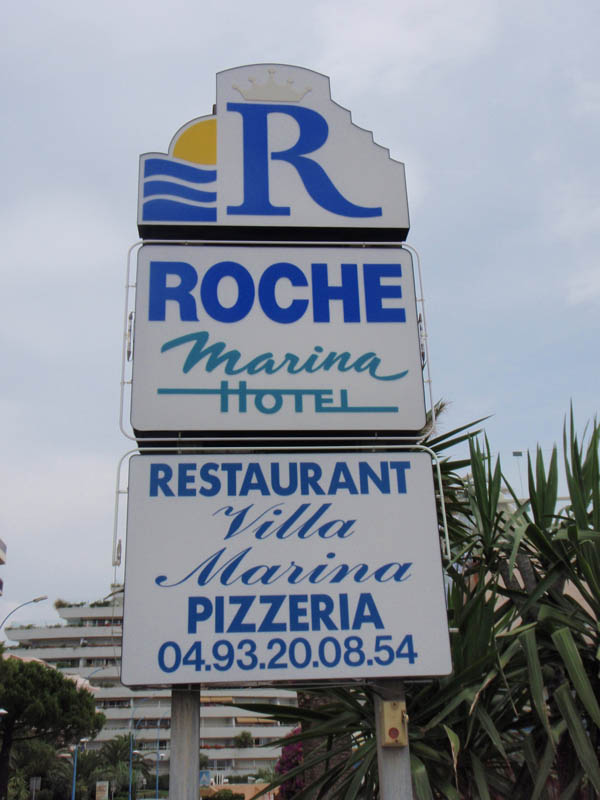 Roche Marina Hotel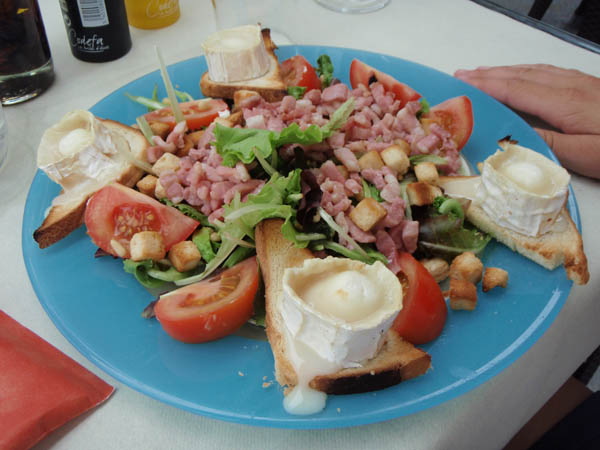 Salad with melted goats cheese, ham and croutons.