Posts Tagged 'Jason Schiers'
Created on 15 October 2008
1 Comment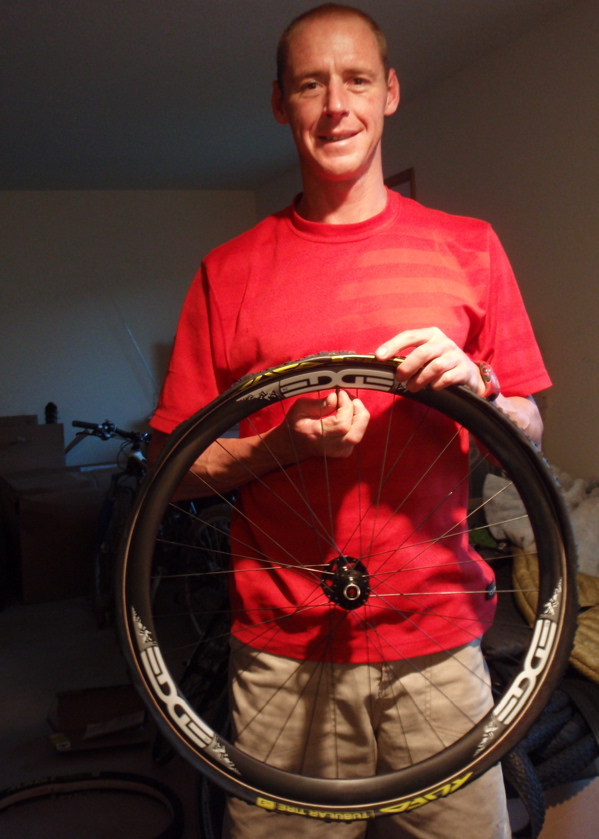 I have been riding Edge Composites wheels this summer.
What a pleasure.
The product is amazing – just about bomb proof wheels but also quite light. What I really appreciate is the joy and pride going into these hand crafted wheels. 340g per rim for the Edge XC MTB. The AM (All Mountain is more of a free ride rim- a bit wider, (36mm) but only 400g. What really blew my mind was the 280g tubular rim. The complete wheel set was a full 400g lighter than my Edge XC race wheel set. But then I did shred the 460g Tufo tubular on the 1st lava rock I hit. Shopping for durable tubulars…
Good 29er news: the clincher weighs only 380g and these wheels are so strong I'll bet my life on them. a 29inch tubular is "easy" to make- all we are waiting for it tire technology to catch up…
Jasons' friend and test rider is a 260 lbs Samoan on the 26″ clincher All Mountains and no worries with the wheels brah.
You just have to love the Edge logo. It depicts the Wasatch mountains (where Edge is based in Ogden) and the logo can be be read upside down too.
Bike porn from Interbike 2007
Created on 27 September 2008
2 Comments
The Avia bike drew a lot of attention and explained bike show goers why there's running shoes at their "bike show". Triathletes!