Posts Tagged 'Oli Shaw'
Repost of "The magic of XTERRA New Zealand" from 2014
Created on 27 March 2015
0 Comments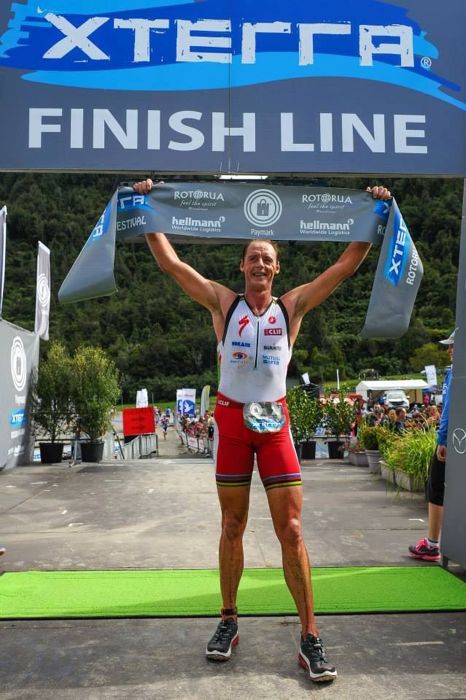 Caveman wins XTERRA New Zealand.
I cant believe that after 22 years of pro racing this was only my 2nd race in NZ. Last time was ITU World Cup in Auckland in 1995 or 96. Draft legal road triathlon.
After a rocky start to 2014 (2 punctures in 2 races, a biomechanical at XTERRA South Africa, a random injury, and some minor health issues- eye & skin cancer surgeries) its good to finally get the monkey off my back with a good win in Rotorua.
What a phenomenal course and venue! Beautiful blue lake called "Blue lake" surrounded by green mountains covered with dense tree fern growth 20ft tall.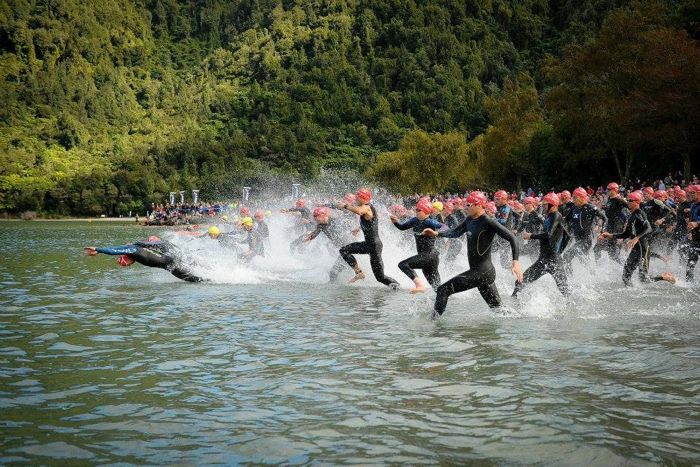 I was out the swim in 5th or 6th, about 35" behind some Kiwi roadie, followed by Roger Serrano (ESP) and Ben Allen (Aus). After a fair bit of climbing Ben and I filed into Billy T neck in neck- some of the very best and unique single track I've ever ridden. Rain