Posts Tagged 'ryan trebon'
Caveman on Specialized 29er Epic, finishes 2nd at Thrilla Cyclo Cross
Created on 30 September 2010
1 Comment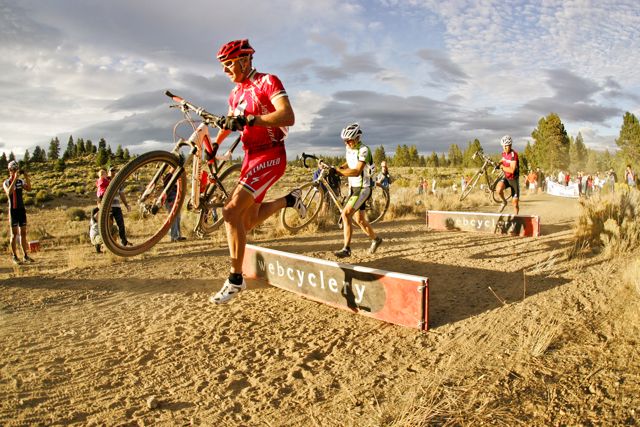 Conrad Stoltz -my 1st Cyclo Cross experience. On a mountain bike. Ok, a Specialized Epic 29er, but still a mountain bike.
If you were expecting the XTERRA USA write up, its coming. Actually, this is the 1st of a 3 part series of the 10 days leading up into XTERRA Nationals, explaining my interesting preparation, but mostly just mouthing about how amazing my 29er Epic is- which I did all 3 races on.
When I rode my 1st 29er it was love at first sight. I was so impressed with its rock riding ability I put this bad video on youtube in 2008 and it has over 36 000 views already. Wish I was smart enough to put some voice or music over it.
Then I was all fired up for 29ers, I wanted to race them. 1st time I did was at XTERRA South Africa in 2008.
Then I got onto to those poor MTB engineers at Specialized, I started nagging at them for a race 29er for over 4 years, and  I bet when they see me coming they quickly duck behind a planter or into the ladies toilet. But finally the bike came, and frankly, it blew the doors offa my expectations and Specialized is yet again, THE leader in the industry.
Back to the story:
I decided to jump into the 3rd leg of the much lauded Thrilla CX Series in Bend, OR. Bend is a bike crazy town- half the community watches these midweek 'cross (that the cool way of saying it) races and the other half races. And I leanrt that a true 'cross fan can be a scary thing….
I felt like a bit of a doofus on the start line with my mountain bike with balloon tires, Command Post and water bottle. Suspected I'd be booted into