Posts Tagged 'SA Champs TT'
Caveman 3rd at South African Time Trial Champs
Created on 07 February 2014
12 Comments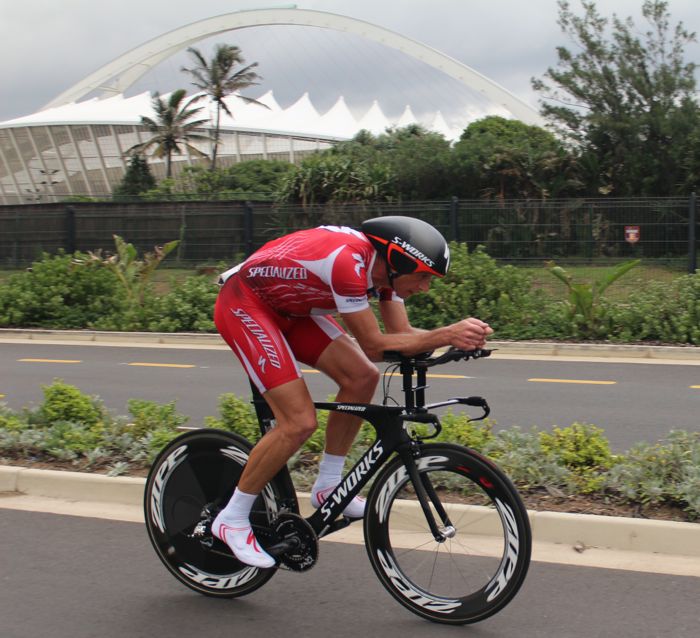 51:46 for 40km. 46.6km/h, 423W. Age 40.                                 All photo credits: Liezel Stoltz unless stated.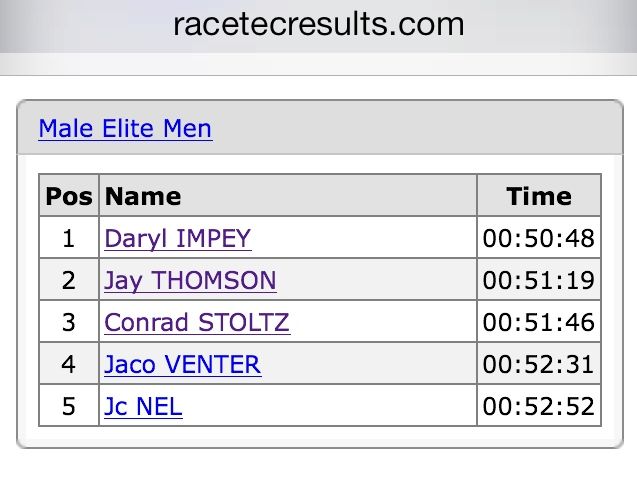 Hats off to Louis Meintjes, current U23 World Road Race Silver medalist who actually rode a few seconds faster than me to smash U23 Nationals. Keep an eye on the little climber…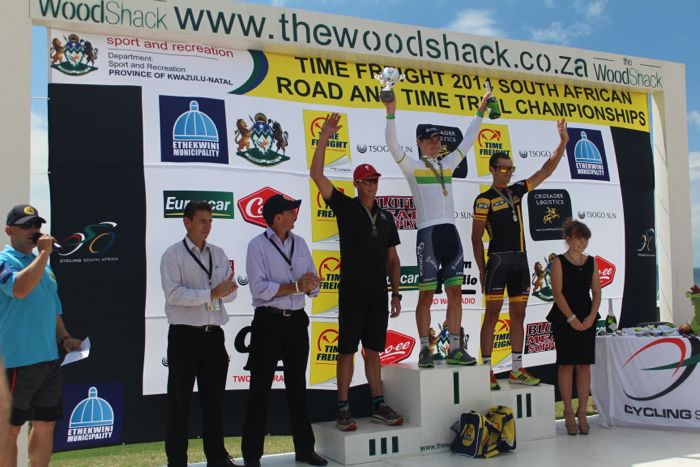 Its a huge honour to stand on the podium next to South Africas' cycling superstar Daryl Impey from Orica GreenEdge.
Daryl wore the Tour de France's yellow jersey for 2 days last year and was the 1st South African ever to don the coveted jersey. His team also took 2nd at the Team Time Trail (TTT) World Champs last year and he finished 7th in the Tour Down Under last week.
On the 2nd step there is MTN Qhubeka's TT strongman Jay Thomson. This is Jays' 4th consecutive 2nd place at SA TT Champs!
Technical stuff: Pacing, riding to power, warm up etc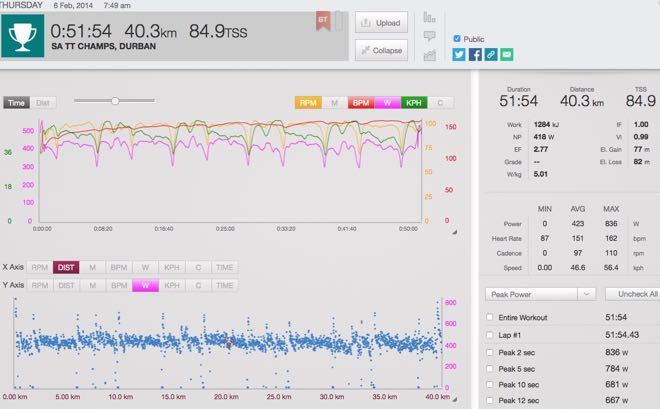 Click here for Training Peaks power file: http://tpks.ws/rBP
Course: 5 laps of 8.2km on a flat course with slight wind and 1 U turn and 2 other tricky corners. Hot and humid.
Caveman Lap times:
10.20
10.21
10.23
10.21
10.21
Warm up felt awesome, power was good, legs came round nicely after some much much needed massages earlier in the week. Click here for SA TT Champs Warm Up power file
1st 2.5 laps (of 5) felt awesome and went by real quick – holding 430W was no problem and I was sure it was sustainable. HR was good and low still. Into the windy stretch up the back of lap 3 I overcooked it just slightly,