Posts Tagged 'Specialized Stumpjumper'
After a long, hard year's traveling and racing…
Created on 13 December 2014
3 Comments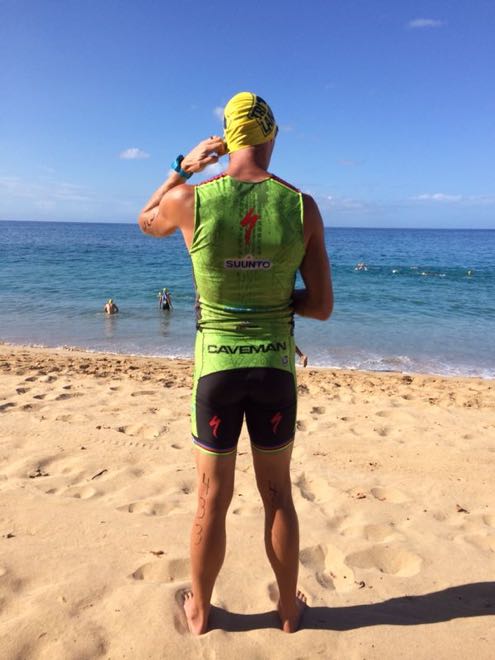 The start line of TriLanai  on the privately owned island of Lanai, Hawaii, certainly is idyllic, but after 7 months on the road, living out of bags and dragging a bike around – the fun was wearing thin and #PrincessHotstuff and I really really wanted to go home.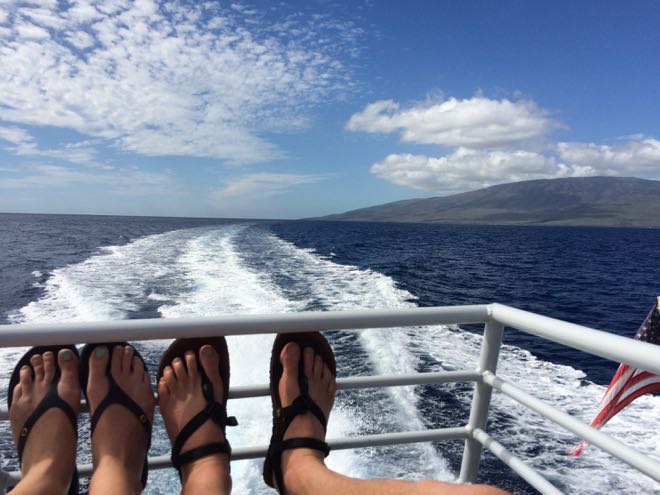 But first, starting with a nice ferry ride,  the 4 day travel from the island on Lanai, Hawaii to Stellenbosch, South Africa.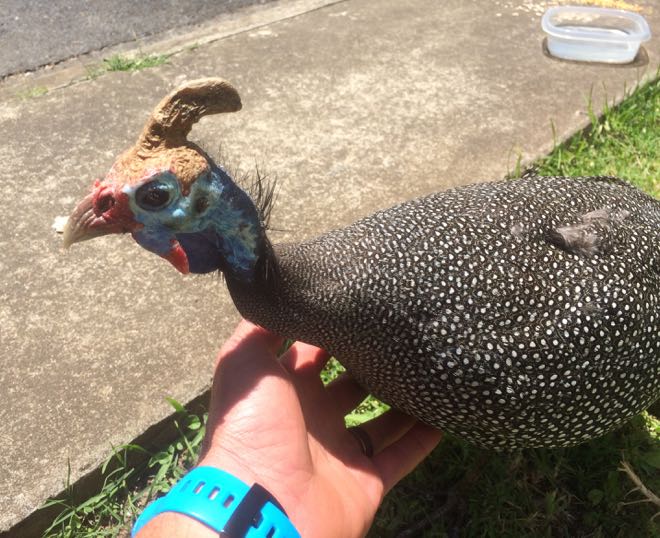 Where we were excited to see friends… (This one is also our alarm clock)
Caveman Skills Clinic- Paul Roos Mountain bike team
Created on 14 June 2014
3 Comments
Back in March we had a few Caveman Mountain bike Skills clinics in Jonkershoek outside Stellenbosch.
Princess Hotstuff and I really enjoyed teaching, inspiring and making new friends. Its amazing how quick the youth and newbies is to soak up knowledge. (And shun fear!)
Fun was had, much was learnt and we hope to see riders young and old of all abilities prosper and grow in their riding.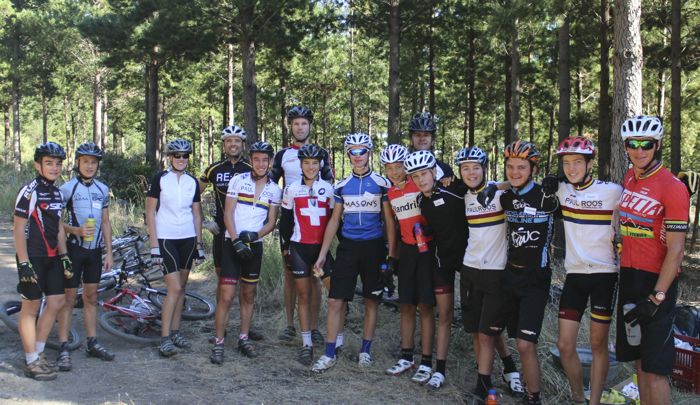 Group of mostly Paul Roos Gymnasium MTB Team. Some XCO and XTERRA talent brewing in the ranks…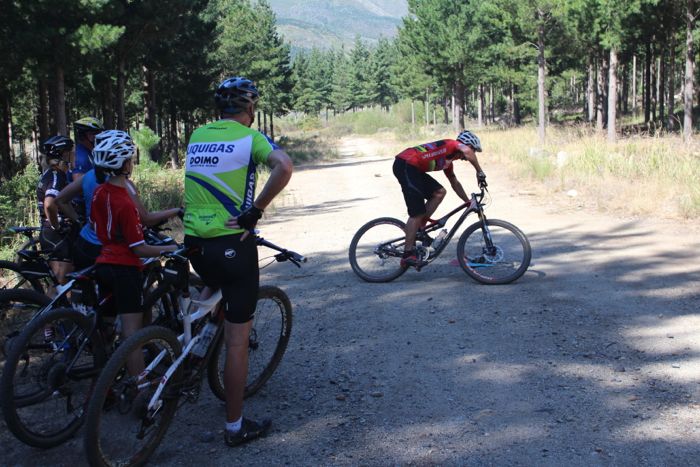 We learnt to carve corners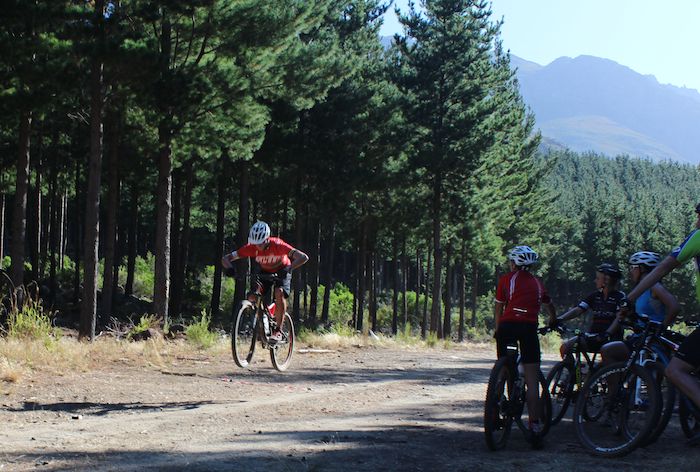 Hop over bunnies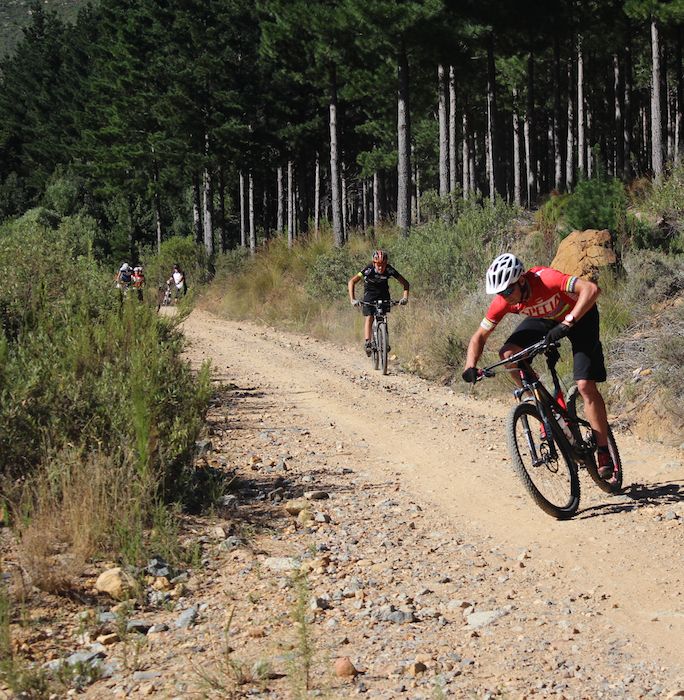 And dive high speed into loose corners…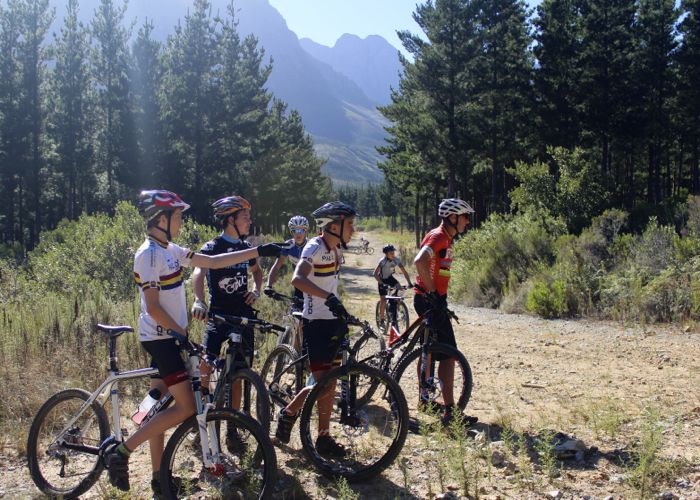 Learning from each other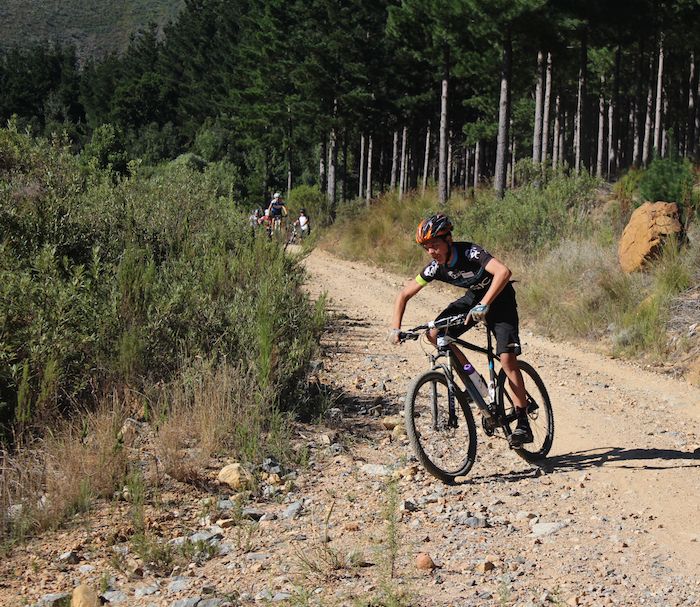 and showing them how its done.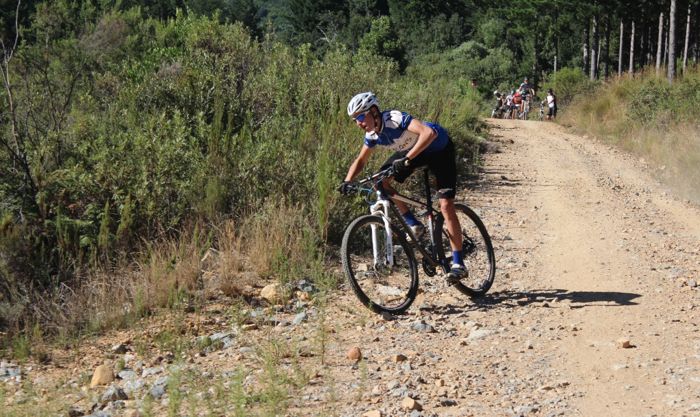 "Speed is your friend"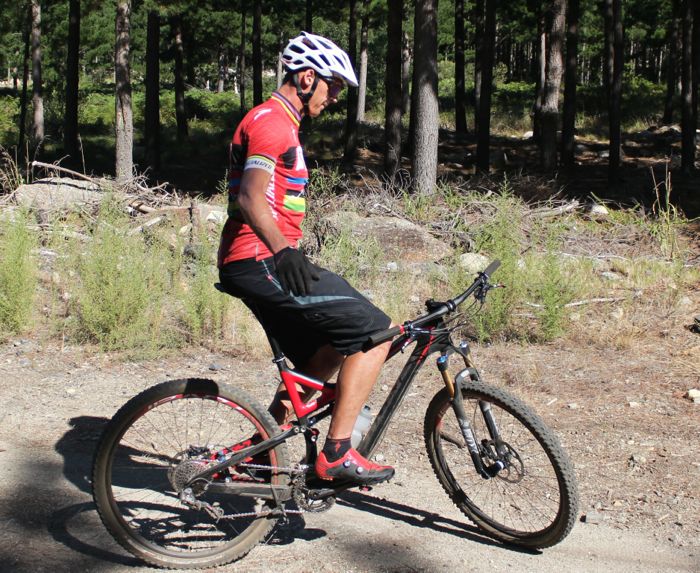 And the toughest part is going real slow. Or balancing on the spot- no hands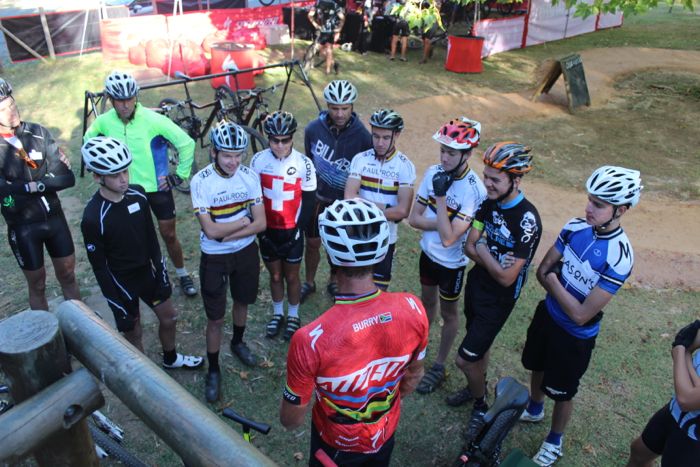 We talked tyres, racing tactics, training, motivation and even nutrition.
(2 weeks later I met with the Paul Roos MTB Team for a follow up- same skills, different terrain & some XCO racing starts)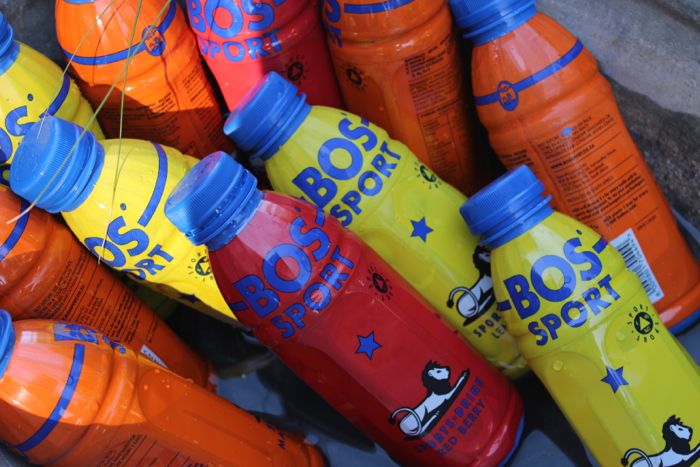 And then we got thirsty. Cold, refreshing  BOS Sport to the rescue.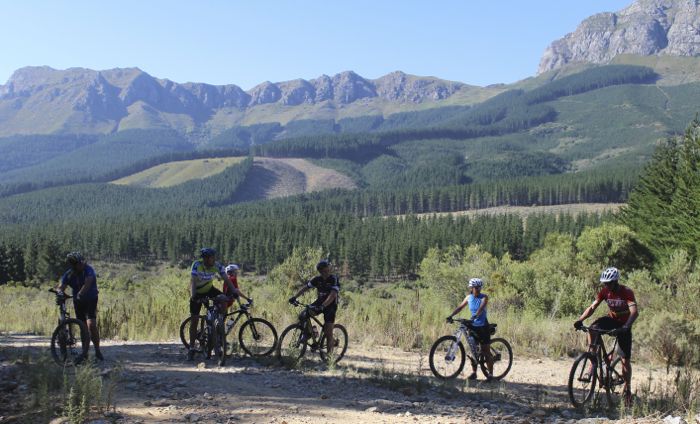 What a backdrop!
Stay tuned for more Caveman Skills clinics to come.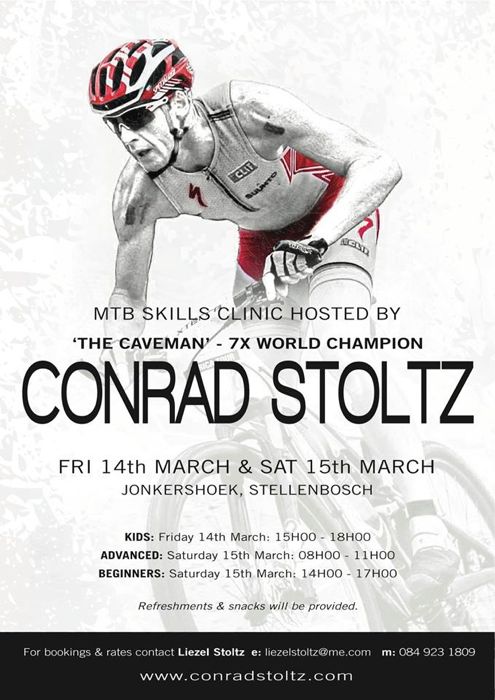 TriLanai- Liezel's first triathlon! Also island paradise & holiday destination race.
Created on 05 December 2012
3 Comments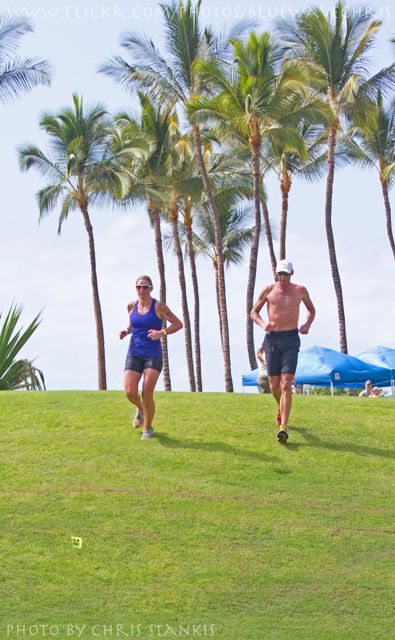 Conrad & Liezel at Tri Lanai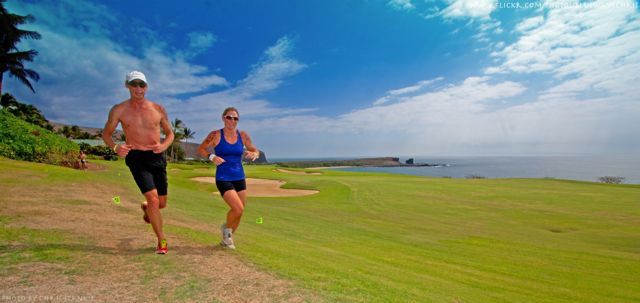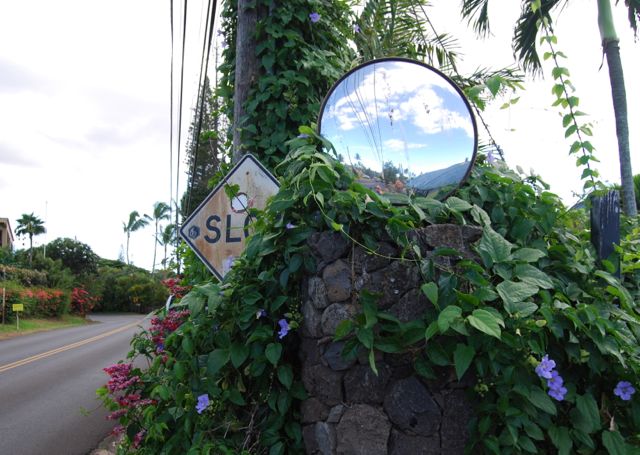 After a lot of focus and hard work for XTERRA Worlds on Maui, Liezel and I were ready to take it SLO for a few weeks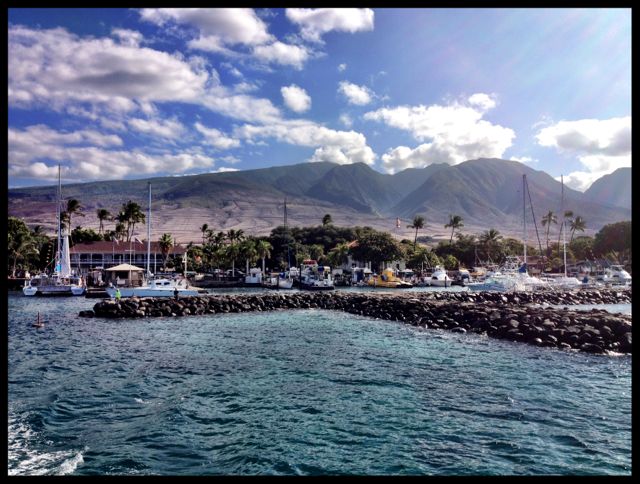 At the very last minute we decided to do Tri Lanai and took the 40minute ferry ride from Lahaina (Maui) to the small Hawiian island of Lanai. (population 2800)