TriLanai- Liezel's first triathlon! Also island paradise & holiday destination race.
Created on 05 December 2012
Last Updated on 30 October 2014
3 Comments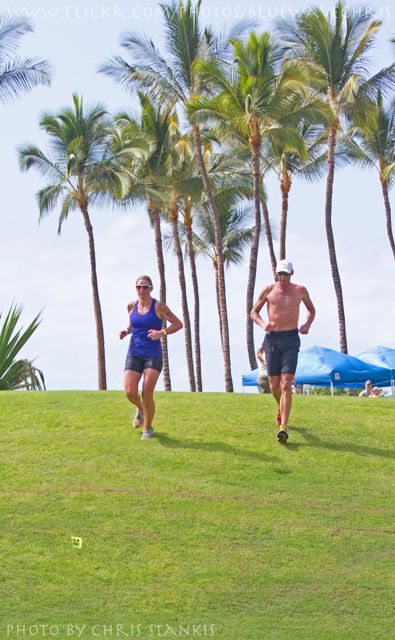 Conrad & Liezel at Tri Lanai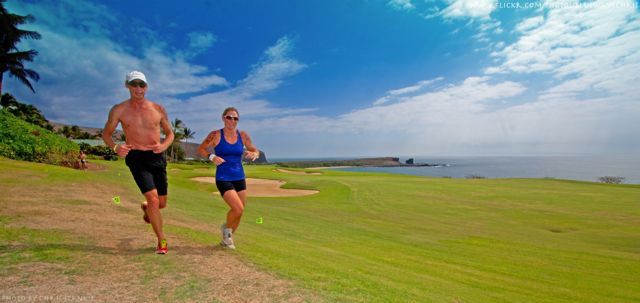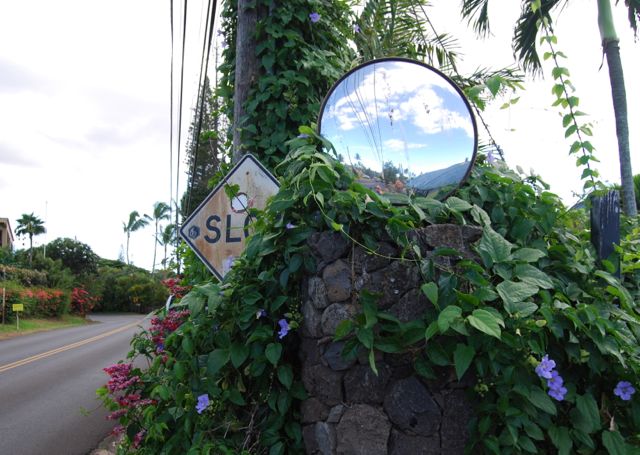 After a lot of focus and hard work for XTERRA Worlds on Maui, Liezel and I were ready to take it SLO for a few weeks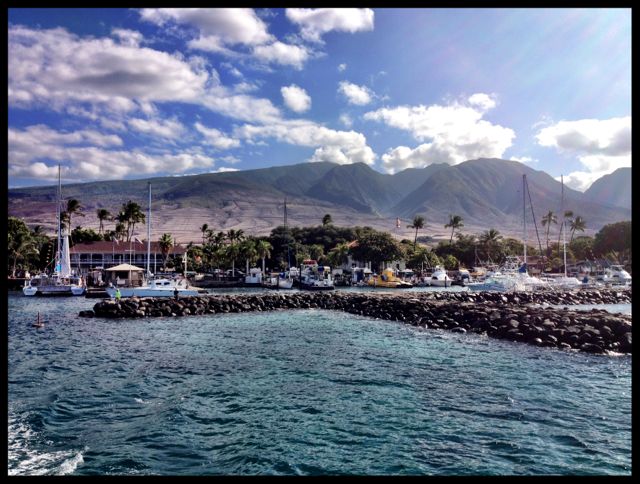 At the very last minute we decided to do Tri Lanai and took the 40minute ferry ride from Lahaina (Maui) to the small Hawiian island of Lanai. (population 2800)
The Four Seasons Resort on Manele Bay spoilt us with their warm welcome and stunning location for 4 days. This place is heaven, you HAVE to check out their website, my sad iPhone pictures dont do it justice. Four Seasons Resort Lanai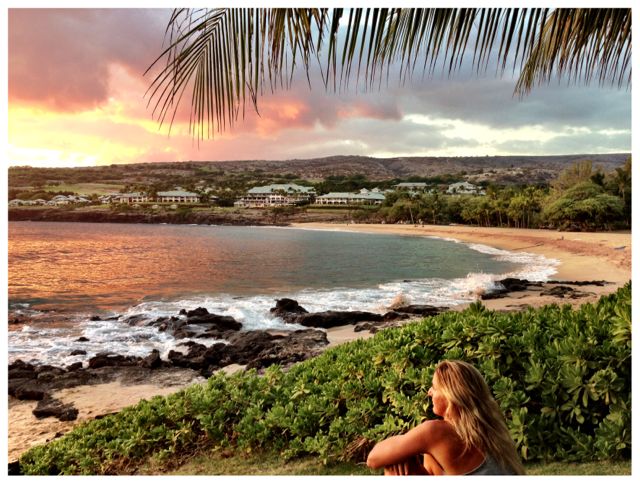 View on Manele Bay from Four Season coffee shop- the best snorkeling I've ever done,  also triathlon venue.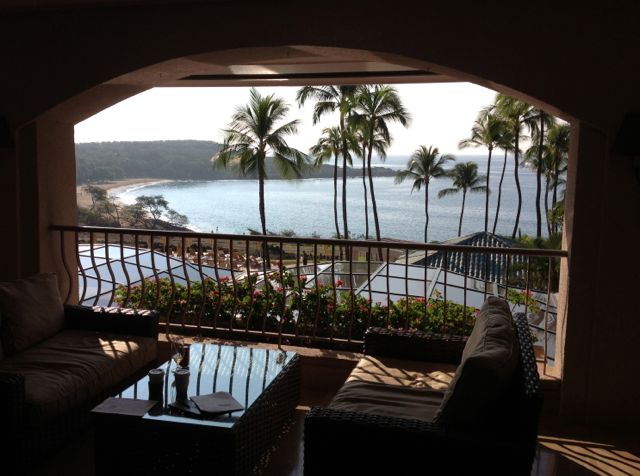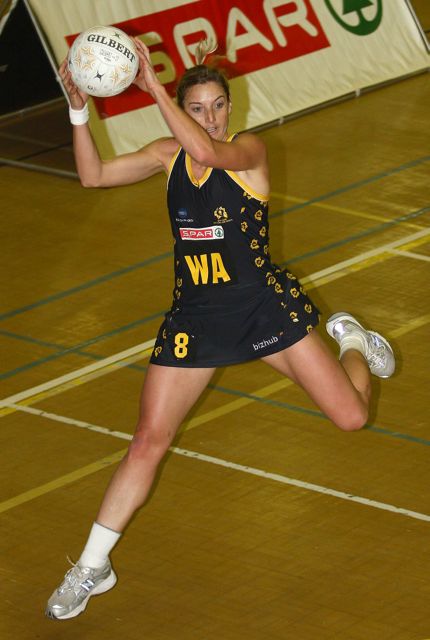 For those who dont know- Liezel (Wium) used to be an ace Netball player- 15 years semi professional, (the highest level in South Africa) 4 years professional in New Zealand and South African Team captain for 4 years. For Americans who dont know what Netbal is, I already GoogleTubed it for you: Click here.
Long story short:
Netball: Fast twitch (muscle fiber) sport with lots of sprinting, jumping and coordination.
Triathlon: Slow twitch sport- slow, repetitive unidirectional movement with only a slight change of scenery at times. Certainly not a jumping sport- endurance athlete are infamous for their (our) pathetic vertical jump heights.
With the Flat Irons in the background, (Boulder CO) aboard her Specialized Ruby, Liezel cultivated the Slow twitch fibers…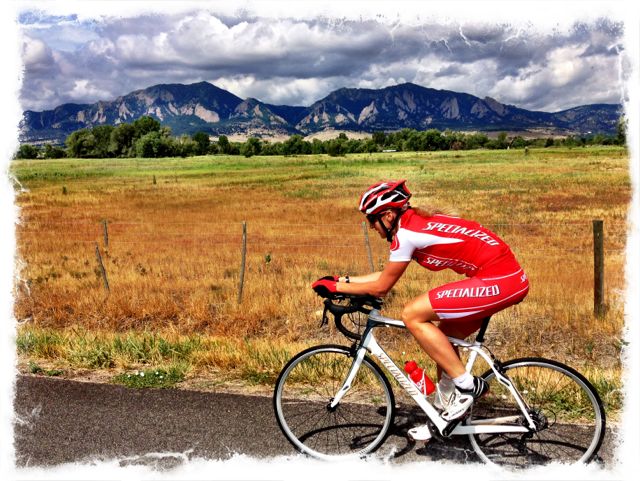 She was thinking of doing TriLanai as her 1st triathlon, but didnt know it was off-road and then had a recurring back injury from Netball the week before the race. I wasnt going to race TriLanai, but would support Liezel instead. But when the organizer heard we were considering, we were so  spoilt with a Four Season stay, I felt I had to race to do the race justice.
Liezel nursed her stuck SI joint all week, and I was deeply immersed in "ice cream and beer season" already.   The evening before the race we were both committed and she practiced transitions in the hotel room. Fast skin, cap, goggles- the works…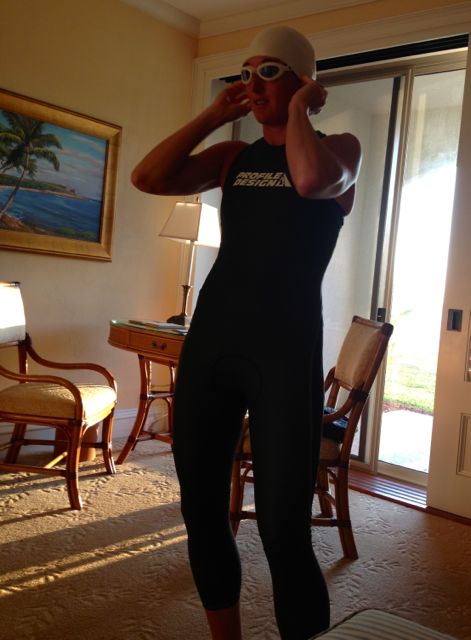 Through T1 into cycling gear. (We'll work on the flying bike mount next year)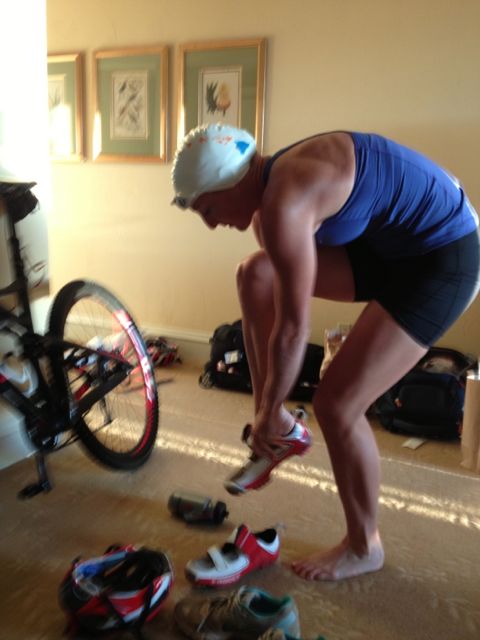 Race morning we warmed up together. Swim course in the back ground.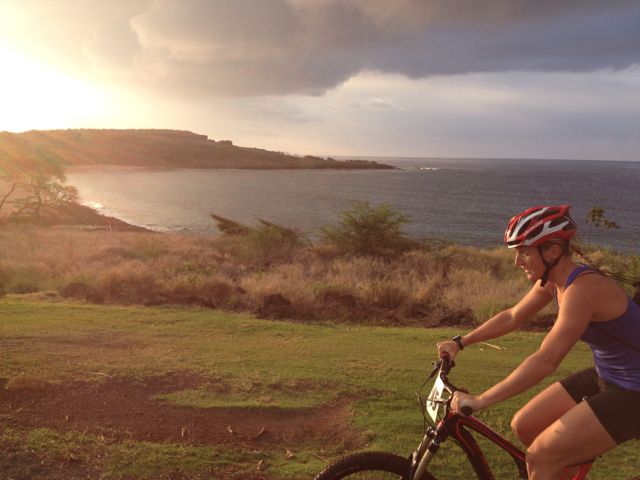 It was so cool to rack our bike together. Liezel borrowed a Specialized Stumpy (Left) from West Maui Cycles.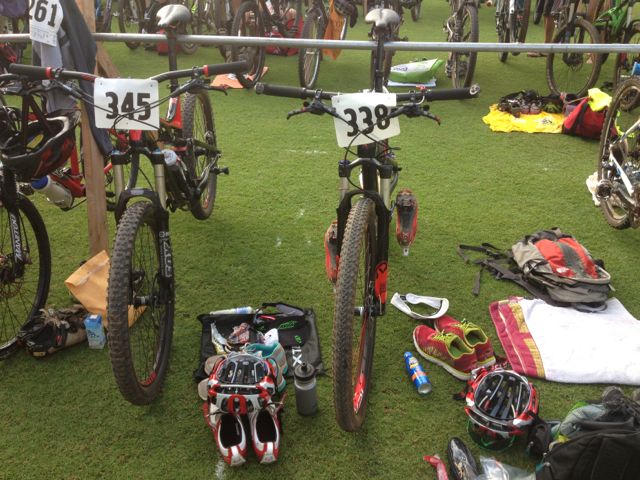 We spotted the perfect inflatable T1 foot washer…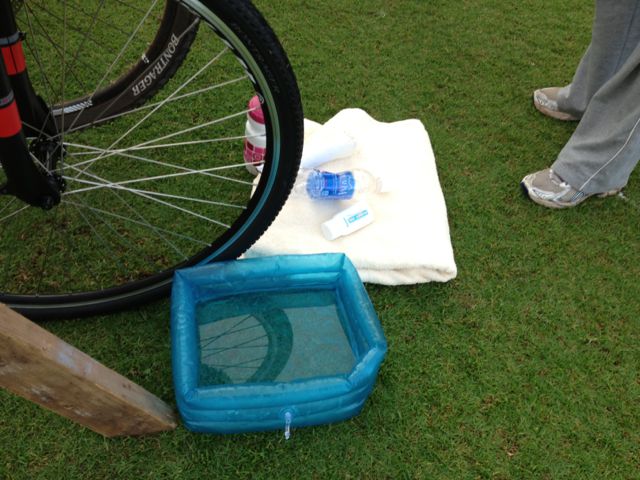 Liezel getting Sharpied (Koki-ed) for the first time. Jim Lovell from JTL Timing. Palm trees always a good indication of a vacation race well selected…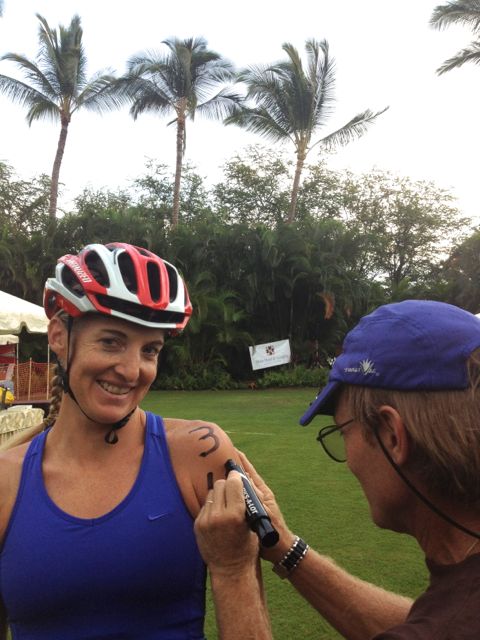 Her Demo bike was a size Large and named Furikake- a politician running for election on Maui. Clif Shot Blocks on the top tube like a true pro…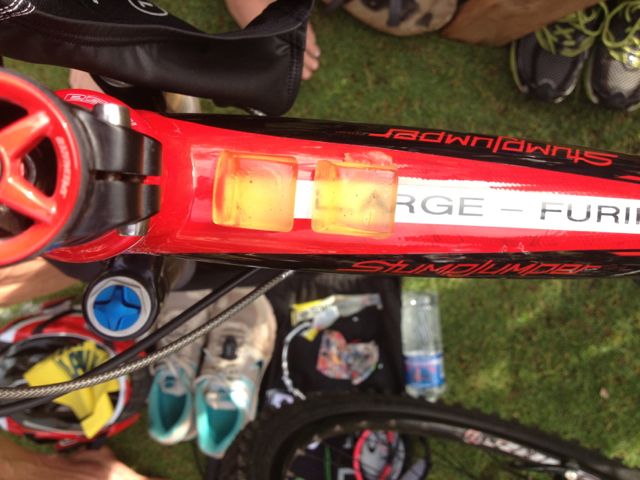 Like I said- ALL athletes welcome- this bike even came with its own bike rack…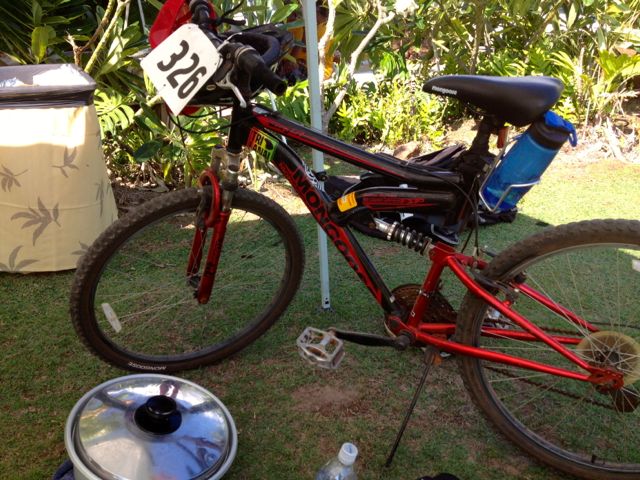 The TriLanai off road sprint triathlon is the perfect event for newcomers. Everyone is super friendly, organizer Chris Lovvorn runs an amazing event and caters specifically for newbies. Pre race briefing was basically a tri clinic. The local community really gets behind it and 10% of the Island population attends the race- there are more volunteers than athletes. TriLanai is a non profit with 6 events a year and raised $210 000 in 2011 for the local community. The funds goes to projects like boys & girls basketball and cross country teams. If you live on a secluded island paradise, you have to travel extensively to compete…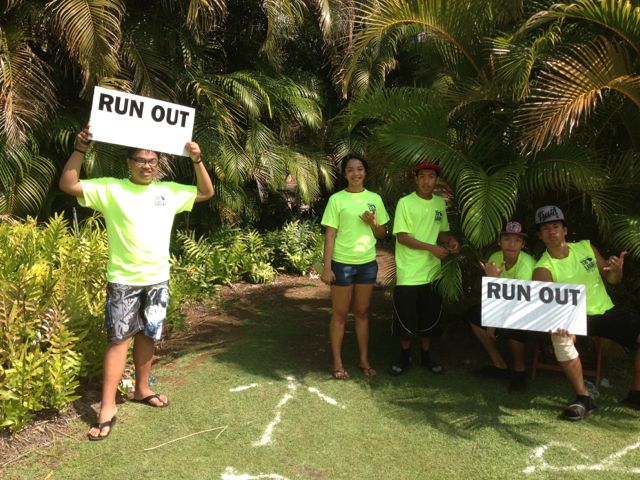 Make the circle bigga. The race has grown steadily over the past few years.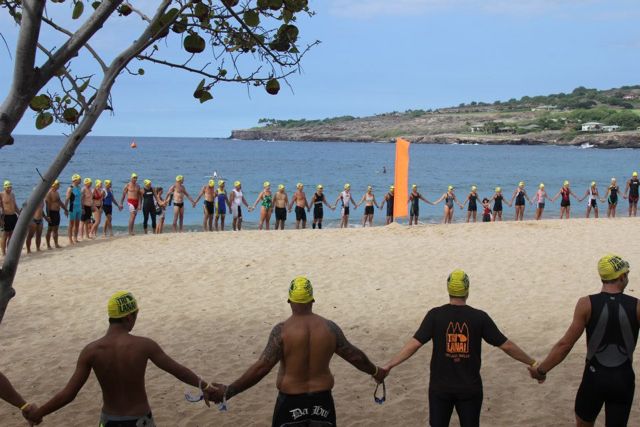 When the gun went, Liezel (in the long black suit) was front row, center- throwing elbows and knees in the dash to the ocean. No sign of fear! I had already sent my BlueSeventy swimsuit home, and had to make do with the old school top-tucked-into-shorts-trick. I have never seem so many tropical fish in one place- almost forgot to breathe.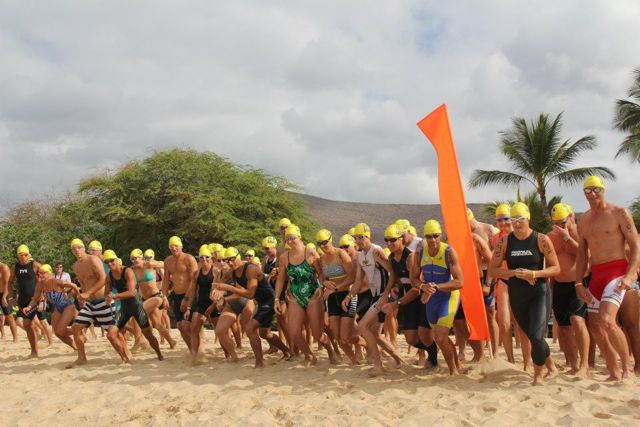 Personally I was still quite allergic to lactic acid, (the event was only a week after XTERRA World Champs) but still enjoyed bombing the jeep track. Wondered how Liezel would cope with the "walking optional" technical section…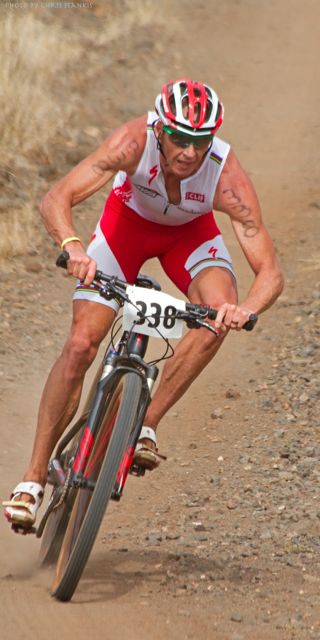 The run was especially scenic- green golf courses on top of sea cliffs. The turn around was on the tee where Bill Gates got married.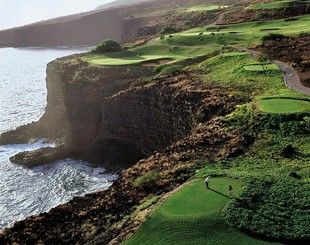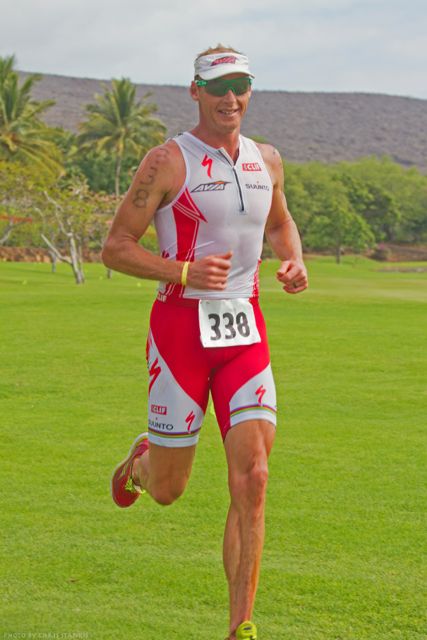 Shortly after I finished, Liezel finished the bike in 4th or 5th place in the ladies' race.  I ditched the tight red clothes and donned board shorts to join Liezel on her run. It was so nice to share the unique experience with her. She's always such an amazing supporter when I race, and this time I could partake in her discovery of a new sport.
She chatted excitedly about all the happenings on the bike- the rear wheel stepped out and she did a 180 in a 90 deg turn- facing oncoming traffic! On the steep downhill she plowed into a sand bank with her foot out like those run-away-truck sand strips.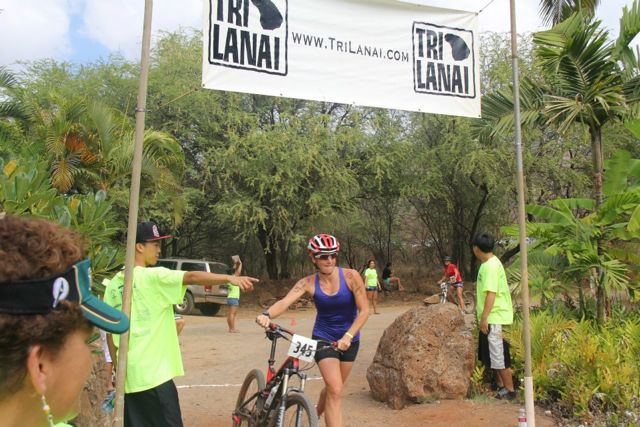 I thought she was just going to jog and enjoy the experience, but no, this one is competitive! She dug deep and ran into 3rd place.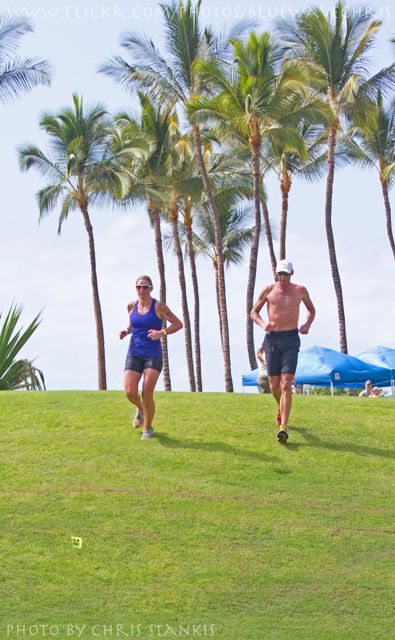 Thanks to Chris Stankis for the pix!
1st tri- 3rd place. Certainly blew my expectations out of the water. Very proud of her- she only learned swimming earlier this year, and overcoming the fear of open water is not a small thing. She also did minimal training during our hectic no-home and injured-back summer. So I encouraged her to "just enjoy it". Obviously she's a fire breather, so we'll see how it goes from here.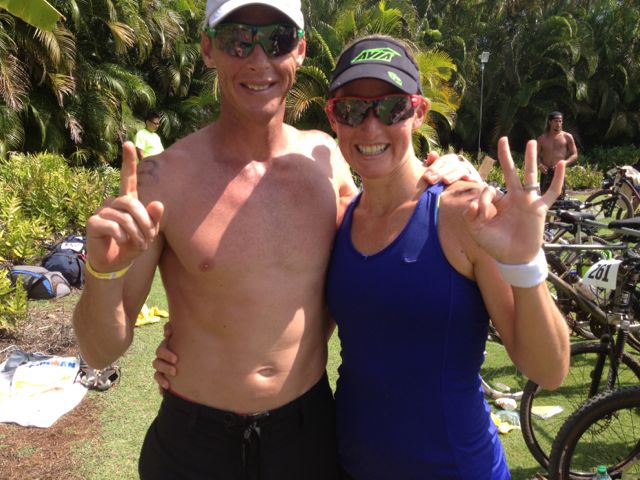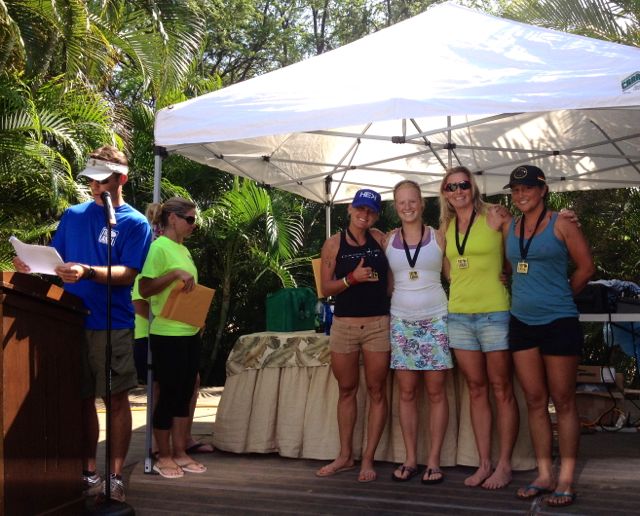 Island style commentator!
Womens podium: Bree Wee (Pro and didnt count in the prizes- like me), Heather O'Moore, Liezel Stoltz, Tina Handley.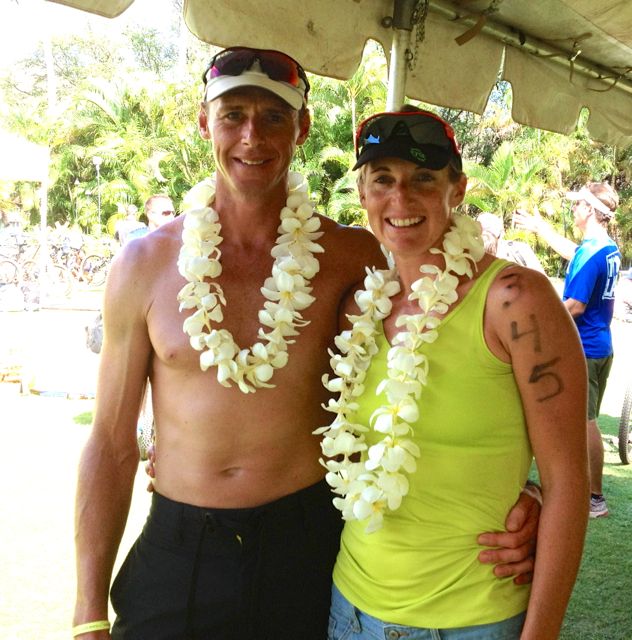 The traditional Hawaiian leis are made from fresh flowers.
22nd overall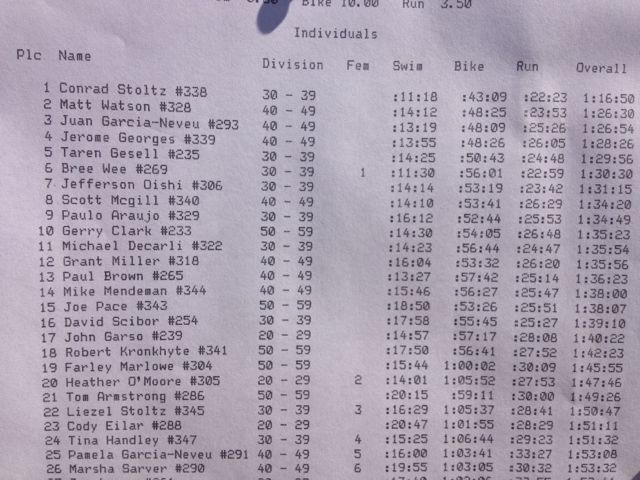 Afterwards we enjoyed local Teriyaki Chicken that "break da mouth."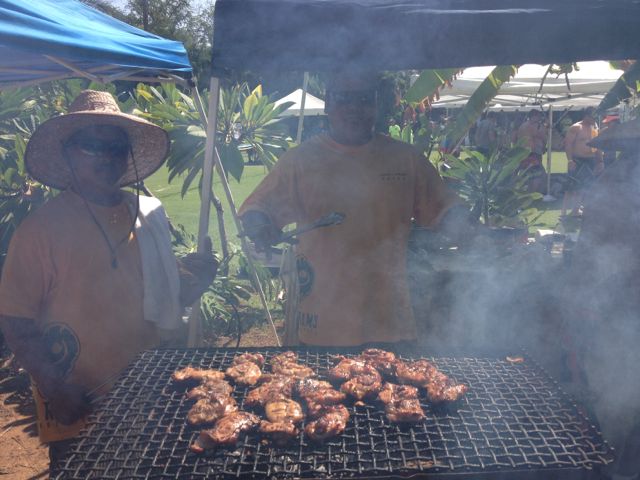 And if you wanted- bananas right next to transition.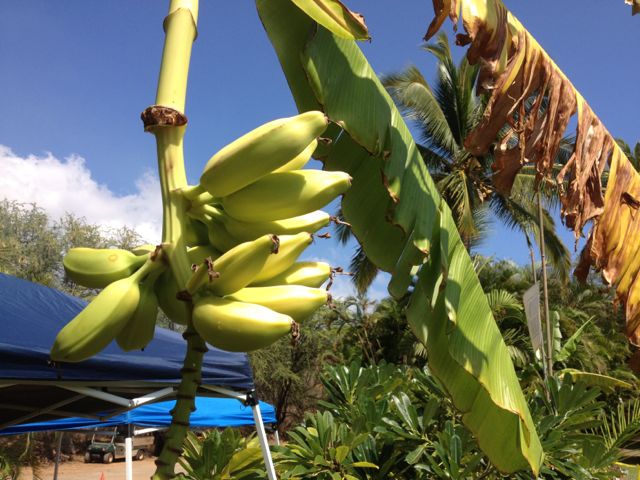 With holiday season in full swing we headed for the recovery room: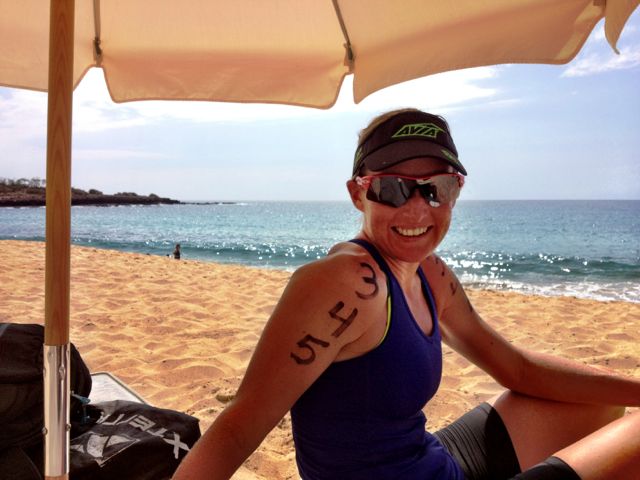 And had some recovery food…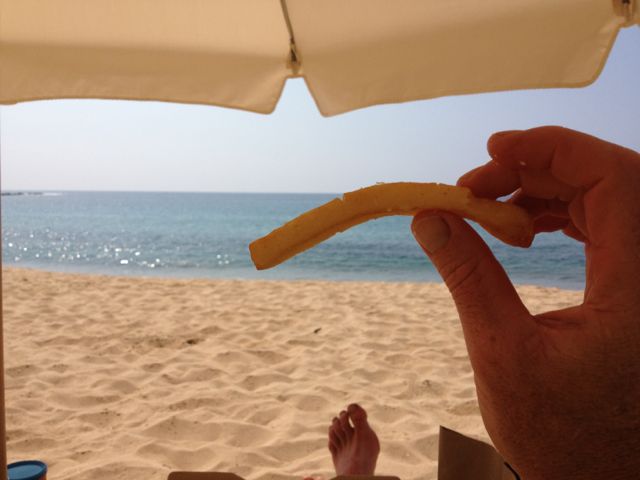 We were both very excited about Liezel's prizes: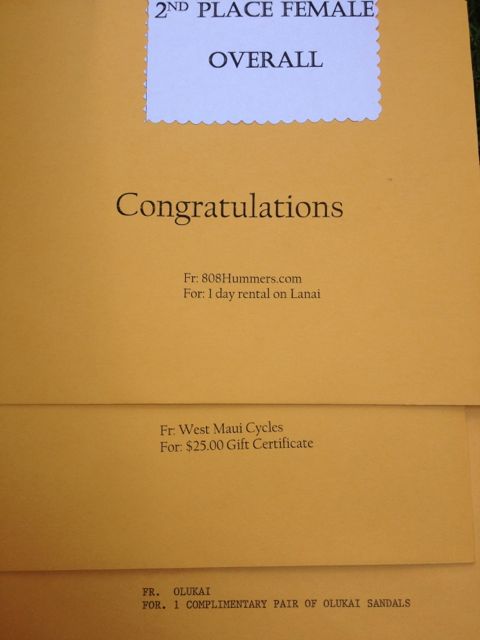 Many thanks to Chris Lovvorn from Tri Lanai, Four Seasons Resort Manele Bay, and the many new friends we made on the island.  We'll definitely be be back in 2013.
More about our amazing holiday on Lanai and Maui in the next blog…