Posts Tagged 'Titec Pluto'
Getting technical- bike set up for XTERRA Waco
Created on 30 May 2010
4 Comments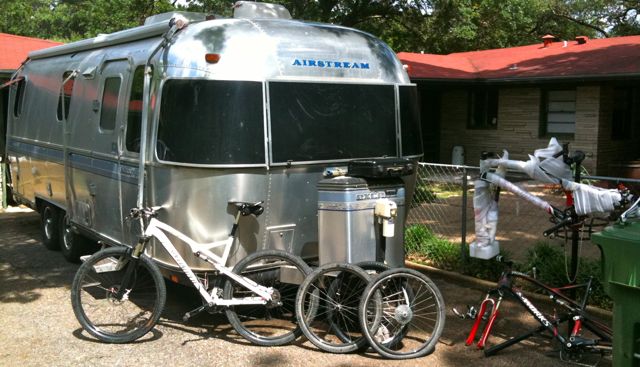 I'm very lucky to have a full quiver of Specialized bikes to chose from!
After watching a few youtube videos on the Waco course, I decided to travel to Waco with my 29er Epic (Aluminium)- it loves rocky, rooty and twisty.  But 30min into pre riding the course on wednesday I had to call a friend to ship me a kiddie bike. (with 26inch wheels) Its true, TV (and youtube) makes courses look flat! OK, my legs were also seriously dented from training, but this course has about 20 short, granny gear climbs and I think the number of times your speed falls below 5mi/h was a lot, a lot. In other words, there was a lot, a lot of acceleration from almost stand still– the one 29er drawback. The (only) other shortcoming to this 29er is weight- the white bike is 5 lbs more than the one in the white wrapping. For now…
Like my bike – Specialized Stumpjumper 29er?
Created on 28 March 2008
2 Comments
My 2008 racing machine:
Specialized Stumpjumper 29er. Yes, it is BIG. Ryan Palmer built it at Specialized Team Camp last week, and when he finished building it, he said, "wow, its a monster". The name might stick. The Monster.
I love the way this bike rolls over anything thats ugly, flat or downhill. Especially ugly. Uphill is still under investigation.
I truly believe this bike is fast and I'm excited about the new challenge of winning races on 29inch wheels will present.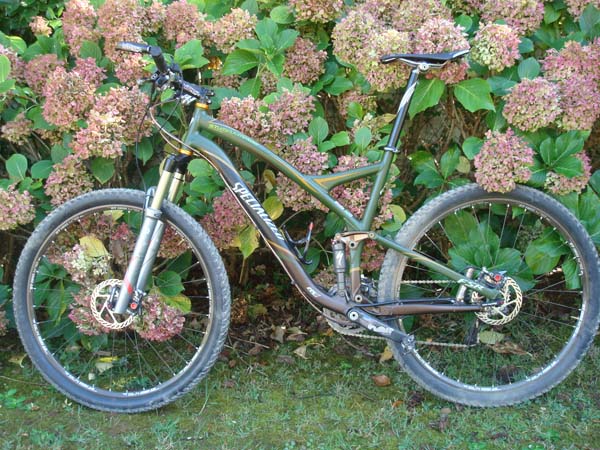 Specialized's engineer said if we can sell 500 he'll make a carbon model…