Posts Tagged 'triathlon'
XTERRA Asia Pacific Champs, Australia. But where's the flow?!
Created on 18 May 2014
18 Comments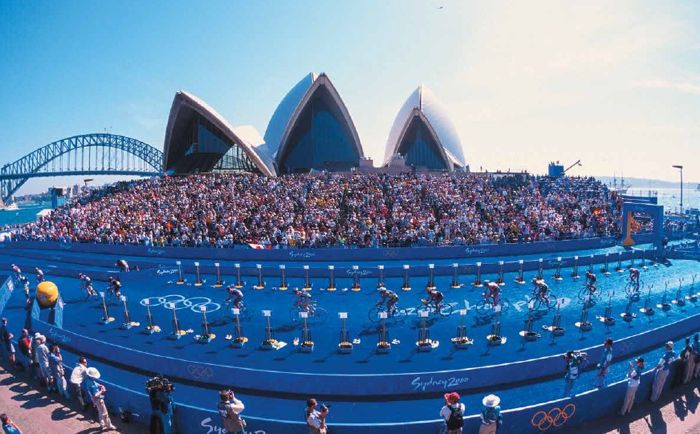 My last trip to Australia was in 2000 for the Sydney Olympics Games. The triathlon, but also the entire Olympic experience was just awesome. One of the fondest memories of my life.  14 years later, XTERRA is finally taking off in this country where triathlon is a main stream sport and where kids are born with the Triathlete gene.
Finally XTERRA is gaining traction in Australia, the XTERRA Australia organizers and New South Wales put on a great event, with good prize money (a rarety) and TV and press coverage. The Aussie Pros also stepped up, "roadies" crossing over to XTERRA, which is great to see. Notably Courtney Atkinson, Brandan Sexton and Kiwi Braden Currie.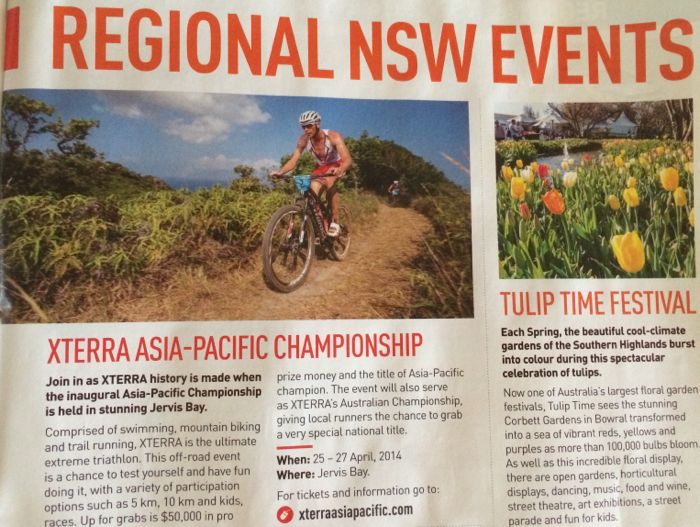 Eager to follow through on my win in New Zealand the previous week, Princess Hotstuff and I made our way down the coast to Jarvis Bay.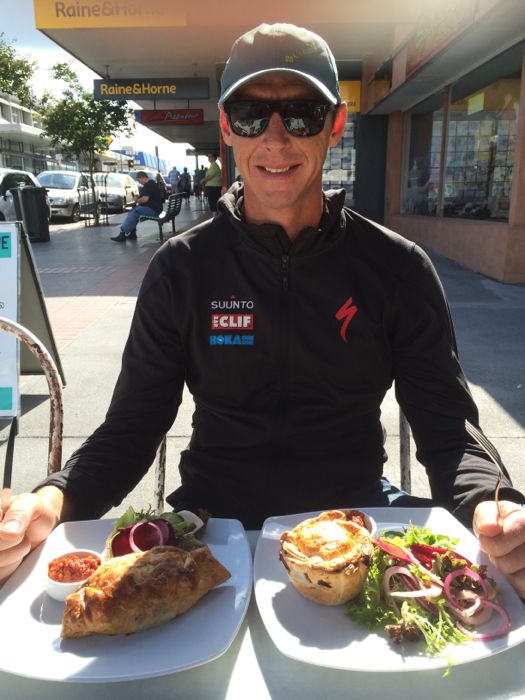 As quite the meat pie connoisseur, I made sure to sample liberally of what Australia had to offer.
All the while enjoying the cultural experiences. Like car jewellery…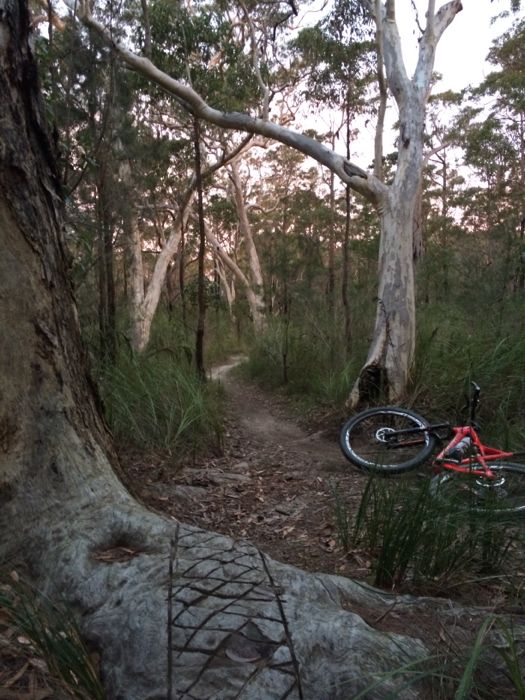 The course was really good. Fast, furious and fun in all 3 disciplines, even though a bit (3km) long in the run. Hats off to Ben Allen who put a whole lot of work into helping this event take off.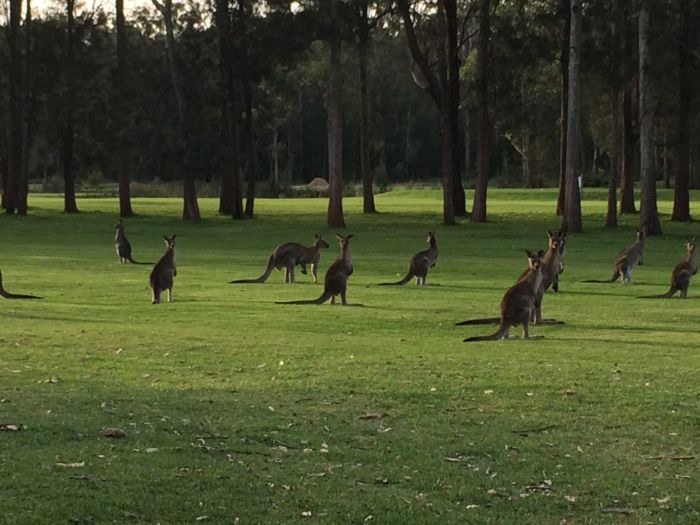 The scenery along the course was also quite entertaining. Towards sunset you could hear them crash through to woods as they jump around with those huge feet and tree trunk tails.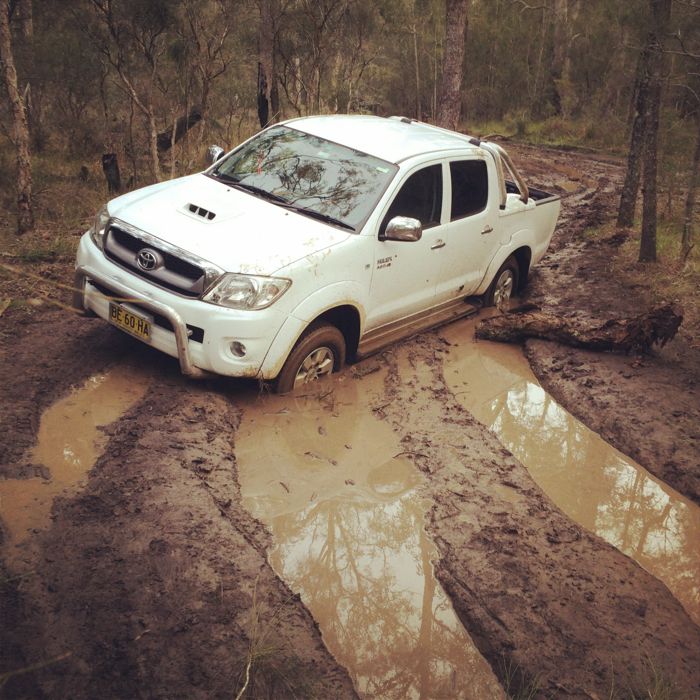 Like I said- fun, scenic and entertaining all in one.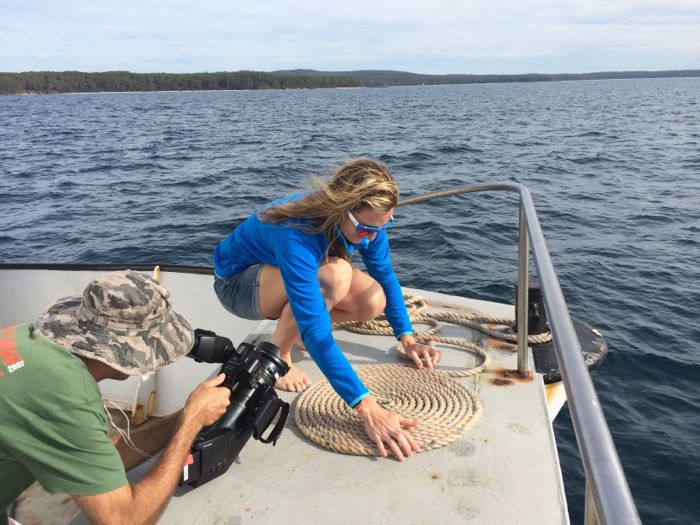 Princess Hotstuff and I got "roped" into a snorkel trip for the NWS / XTERRA travel show. The TV show is geared towards tourism in the region- which and helps pay for the hosting of the XTERRA event.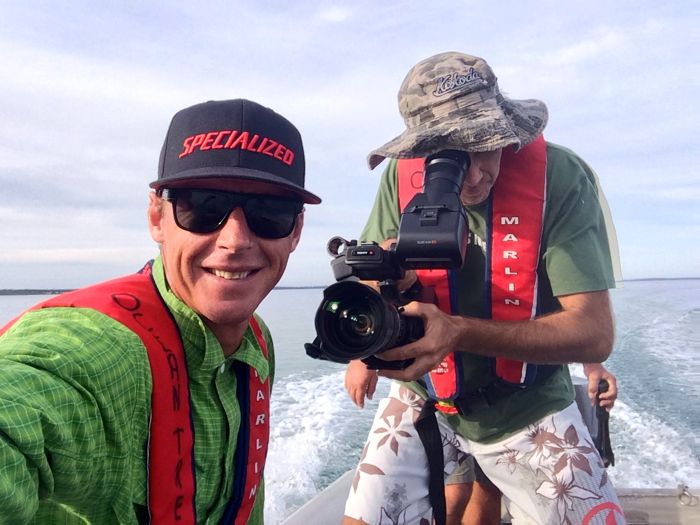 Not that we werent thankful to go snorkeling, but after a fair bit of traveling and a couple of late nights, I started catching a cold on Tuesday. I was doing everything I legally could to not get sick. Stayed in bed as much as possible, mega doses of all kinds of vitamins, drank "Hot toddies" with Cayenne pepper, throat spray without stimulants and the good old snorting of salt water / bicarb of soda mix…
Also tried to learn the course without overdoing it. A bit of a tight rope walk.
To make matters worse there was the matter of our accomodation…
I"m the Caveman because I can sleep on train stations, or in my bike bag in a police station foyer, eat baked beans out of a tin and still perform on race day.  We live out of bags just about 7 months of the year, and if I pay real money (wasnt cheap) for a vacation rental (when I'm at work) I dont expect my wife to live like a Caveman as well.
The level of false advertising with this "Vacation Rental" was absurd.  We've come across it (false advertising) a number of times, this being the most blatant.
I cant remember the precise wording, but the photos were taken by a genius (wide angle lens/Photoshop/creative angles) and the ad included "Spacious house near beach", "large garden with fruit trees" and conspiciously: "Sleeps 5"
It was basically a garage underneath the owners house, converted to a windowless bomb shelter where the bedroom has a view of the bathroom and where you can cook AND do the dishes AND sit at the dining room table WHILE sitting on the toilet.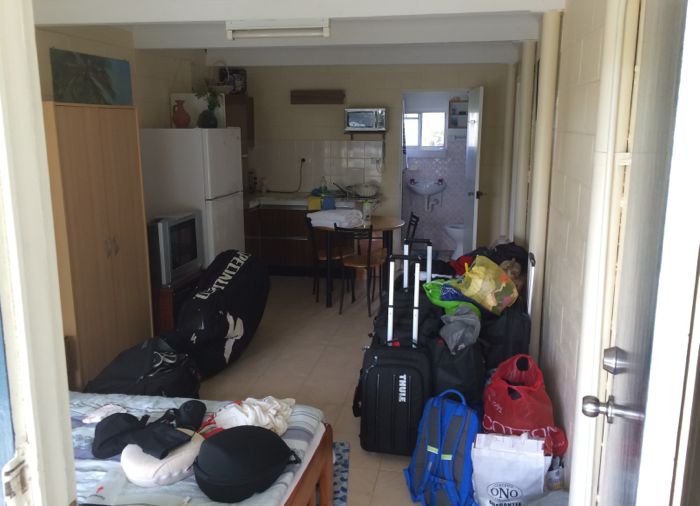 For a few hours we didnt have the guts to unpack, not knowing if we'll be able to move around.
Not a happy place when you're sick in bed. We're TV handicapped and couldnt even get more than a blue screen.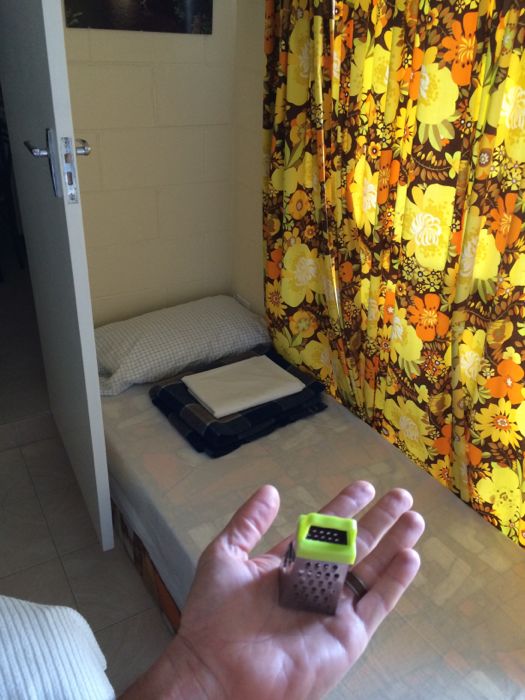 Bedroom of our happless 3 friends- Russell Kennedy (ZAR/AUS) James Walker (UK) and Craig Evans (USA). Also, the cutlery and kitchen utensils (by show of cheese grater) musta been left over from a Barbie doll house.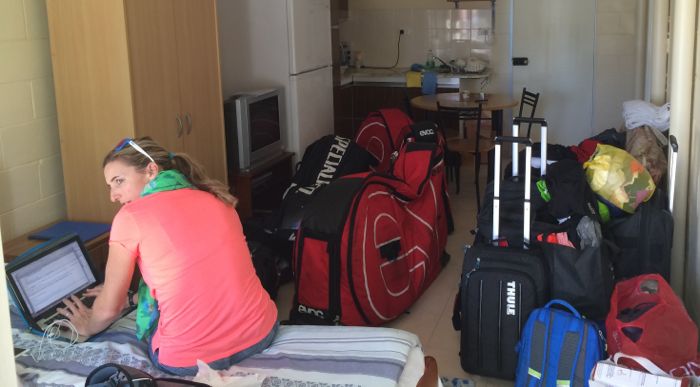 Princess Hotstuffs' internet free office. And bedroom. And kitchen. And living room. And TV room. Another chapter in the "The Glamorous life of the traveling wife" book.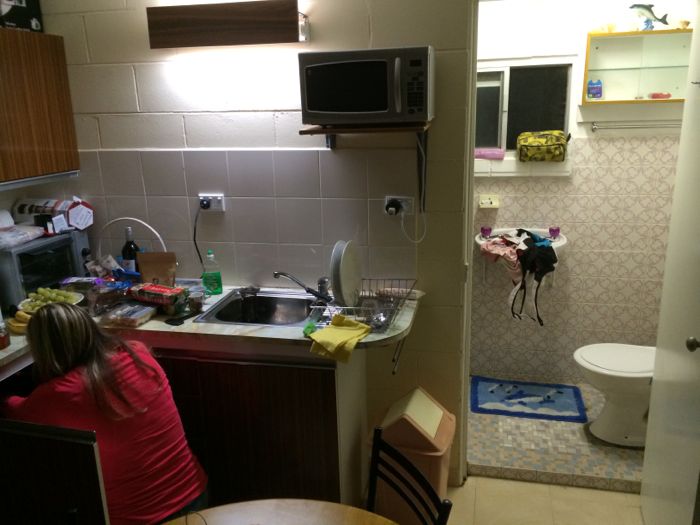 The basin in the bathroom couldnt even take a cycling jersey and chamois at the same time. Gotta love the one legged microwave oven support and cheery plastic dolpins everywhere…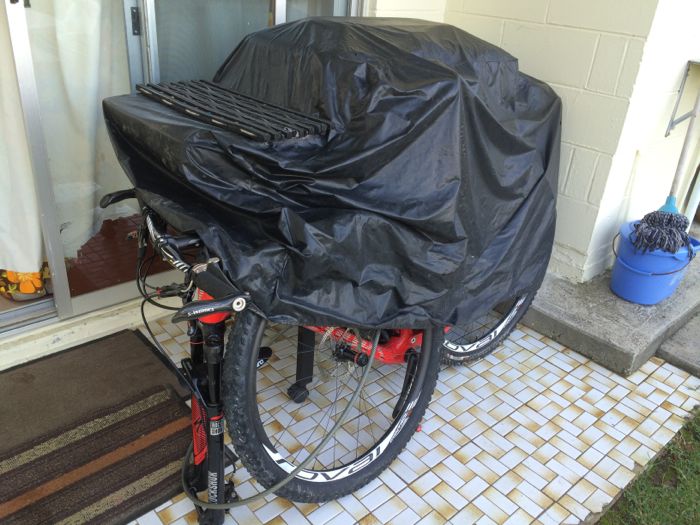 And of course, the institution had a strict "bikes sleep outside" rule. My poor bike had to cuddle with the BBQ/braai.
We were lucky to find a motel room (everything was packed and crazy expensive over ANZAC weekend) for a few nights, but by then I was properly sick.
Then the icing on the cake: On my one and only run of the week (supposedly a 15min jog) I pull my calf muscle the night before the race. 10 minutes in. I walk home with my blinders on. "Dont think, just do."
"When the gun goes and the adrenaline pumps- it will be all good…"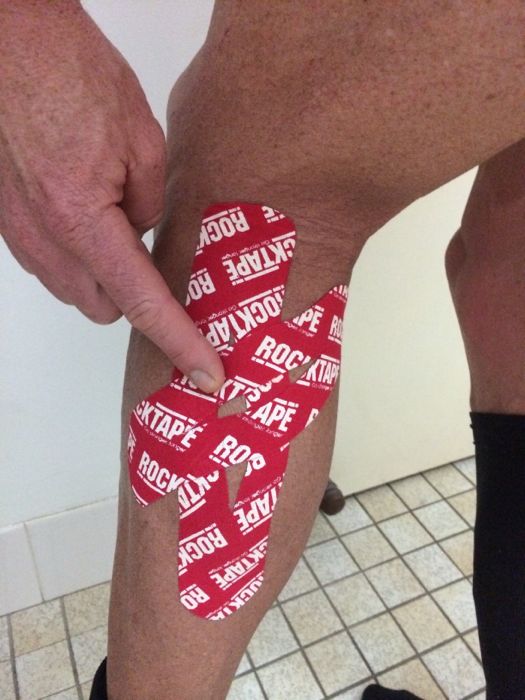 At home I text a photo to my guru in LA. "This is where it hurts. How do I fix it before tomorrow?" BTW- there is no app for that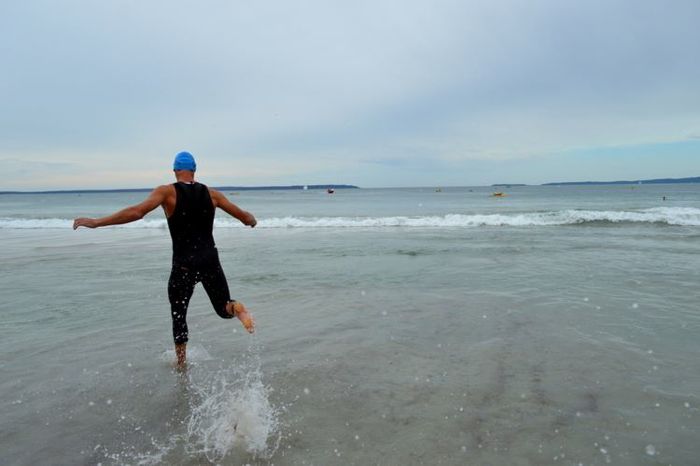 The gun went, I chose the clever line to the left, running along the sand bar. I think I felt some pain. "Dont think, just do." I rounded the 1st bouy in 2nd. Nice. But the beach run between the two 750m swim laps was interminally long. At least 200m. This time there was no mistaking the stabbing pain every time my foot hit the ground. I eased up a bit, lost the tail end of the lead pack, but not to worry, this bike course has my name all over it- flattish with a good mix of open and tight, smooth and rougher trails.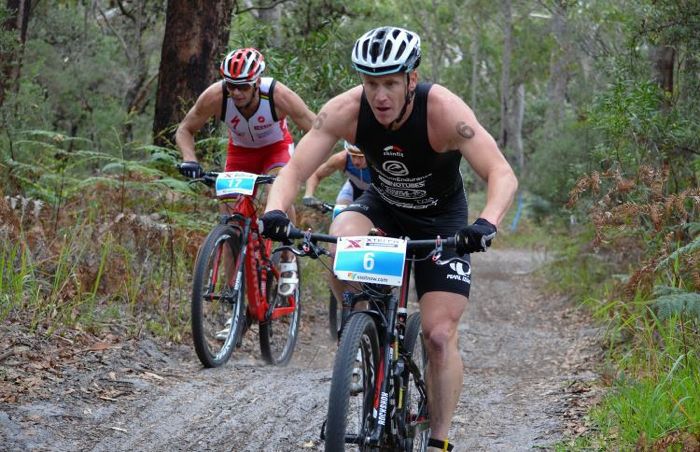 Once on the bike, (with Craig Evan here) I pushed the "Launch control" button, but nothing happened. More like "Cruise control". I crawled past people I usually blow by. Had to swerve wildly to avoid a roadie crashing  spectacularly through the first mud puddle. It was funny, I wanted to laugh, but something was feeling eerily off.
Long story short, I kept pushing and slowly passing people, but the further I went, the heavier I felt.  I moved into 2nd and Roger Serrano climbed on my wheel. I couldnt shake him. A week ago I rode about 5minutes into him on a climbing course.  (Roger loves climbing)  The real single track started at 20km, but by then I had reached the proverbial cross roads.
Reality started clawing at my blinders. "Dont think, just do" wasnt working so well anymore. I had to face the facts: I have a cold, I feel terrible, I'm only halfway through this race and its going to get exponentially harder from here on. Remember Cameron Jones. Friend, pier and pro triathlete who died from a heart attack while racing in South Africa in '96. Cameron was sick the week before and tragically raced against doctors orders.
By pushing more, I'm about to ruin my health. Its a long, 13km run. Speaking of running, there is the calf issue. Running on the beach earlier, it felt like it was going to tear.
Its not worth risking the rest of the season. I pulled the plug. Rolled to T2. Picked up my shoes and started riding down the road.
"Dont think."
"Learn what you can, and forget the rest."
I manage to not think for a while. But no amount of hard headedness will make the dull ache inside go away.
Princess Hotstuff pulls up alongside with the car. We hug for a long time. Always supportive. Understanding. Love conquers everything.  She has been through cruel sporting highs and lows herself: "Live to leave a legacy"
Where is the flow?!
Why is 2014 such a nightmare?
– Dont pick travel schedules where you dont get to bed till 1am?
– Dont fly fish in the rain?
– Did someone wipe a snotty hand  on an elevator button?
– Why now? Why me? Why here? What is wrong with 2014?! Its not like I've not been in race winning shape since January. I traveled to the other side of the world for this race. This event is perfect- I failed to rise to the occasion because of my health- just like XTERRA Grabouw.
$10 000 is a huge paycheck when you're used to $1800 for winning.  I dont have another 10 years' racing to get this right.
In the meantime, you have to eat the elephant one bite at a time. In search of internet, we got a glimpse of the Australian love for lawn bowls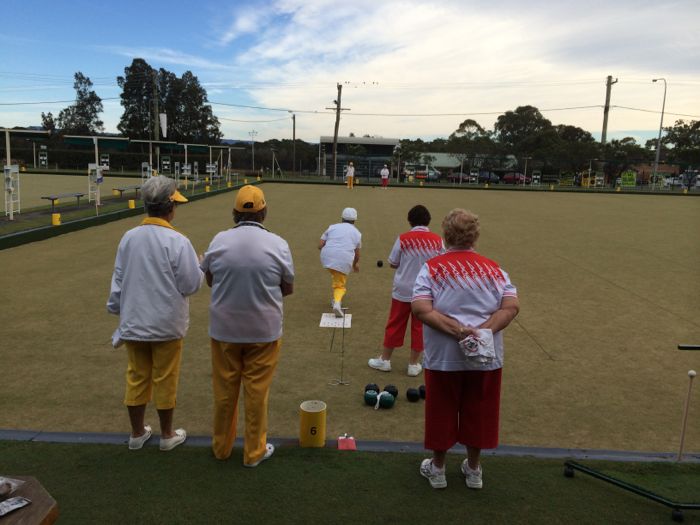 And the tools required to measure close calls….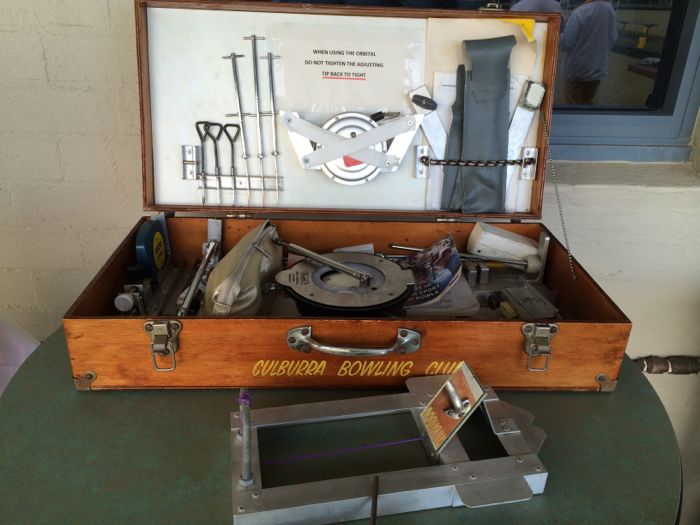 We had a day or 2 or 3 in Sydney. Cant remember- was getting more and more sick because of the race. In hindsight- it was almost inevitable for Liezel to not get sick as well. Only now – 4weeks later- is she getting over it.
Stayed with friends in Balmain- my moms host family from 2000 Games- was good to bring back memories of the Olympics, (and their subsequent visit to Africa) – our farm and my dad. He was a tourist attraction all by himself.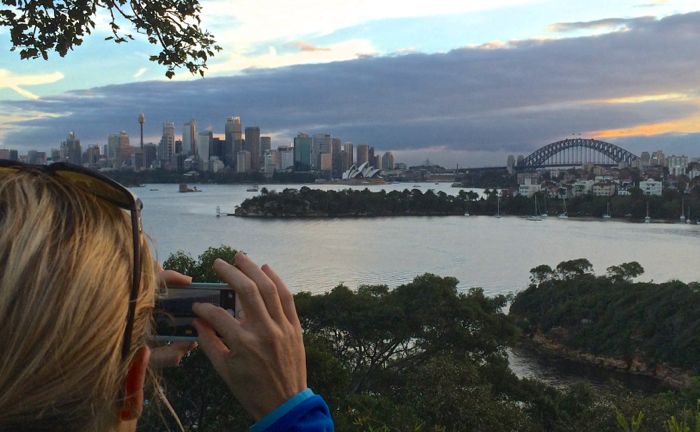 Stunning city. View from the zoo.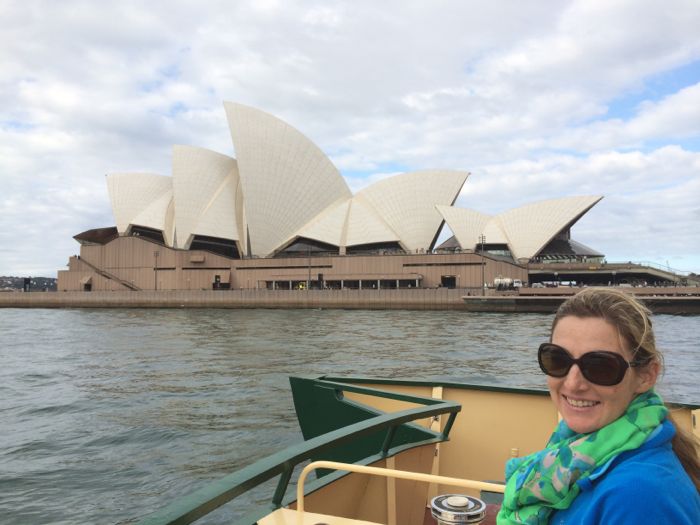 Last time I saw this view of the Opera House was when I took the ferry to the start of my Olympic event…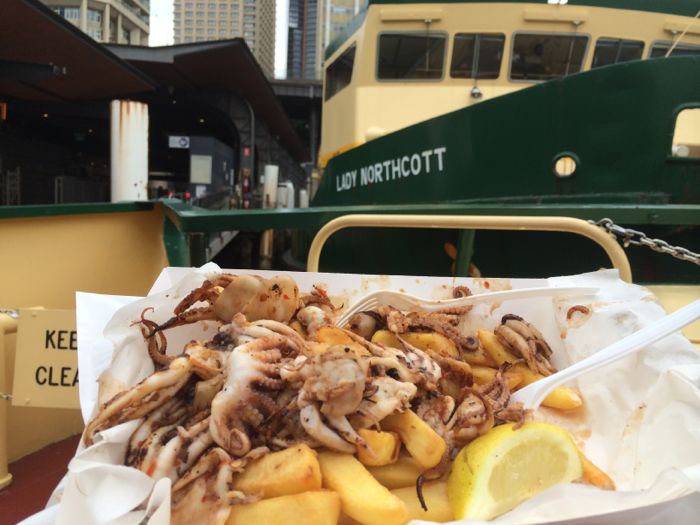 "Get better soon food" at Circular Quay.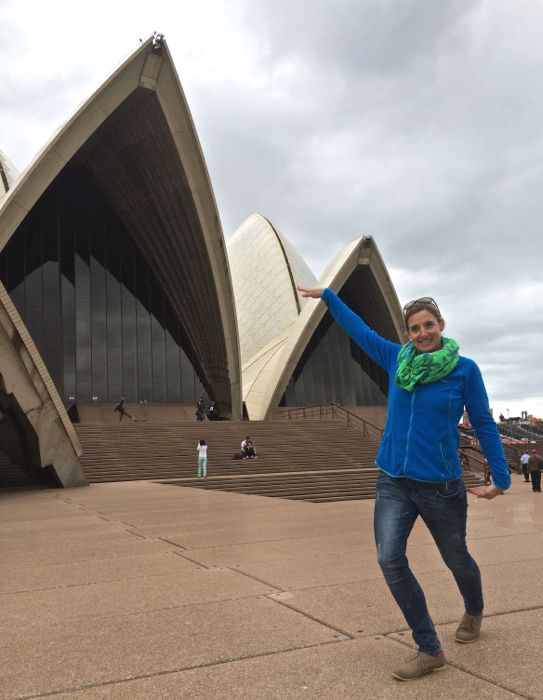 Even got to see a ballet at the Opera House.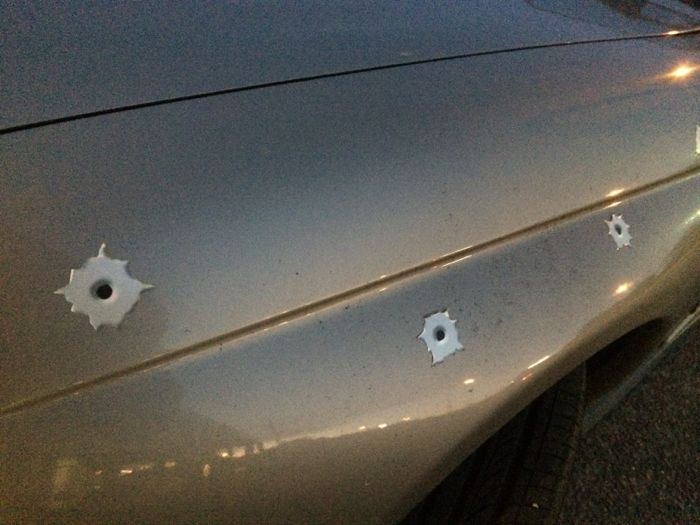 and more Aussie car art.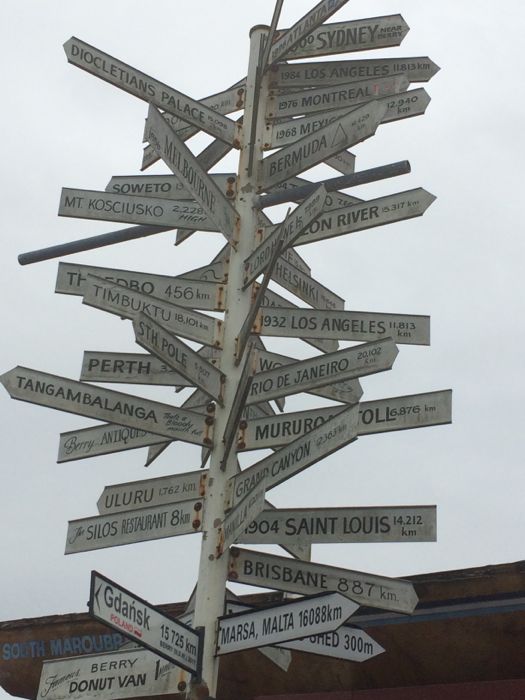 Headed for Los Angeles- 11,813km away.
1) get healthy
2) get my injury sorted with my guru #Mojo
3) get my mojo back
4) bring the house down at XTERRA Brazil
"Good athletes dont become bad athletes overnight"
Caveman at XTERRA Abruzzo, Italy 2013. Video
Created on 22 January 2014
0 Comments
2012 Cross Triathlon World Champs highlight video
Created on 12 May 2013
0 Comments
Chatting with Macca at Alcatraz triathlon
Created on 30 June 2010
0 Comments
From iamspecialized.com