Posts Tagged 'World champion'
Created on 31 January 2008
1 Comment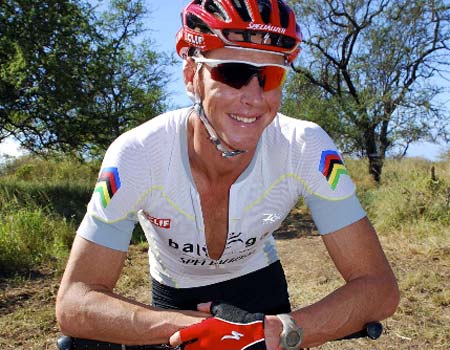 They call me "the Caveman." I am: 6ft 3, weigh 85kg, 33 or 34 (?) years old. Professional triathlete for the past 16 years. I am an African. (Gets me funny looks in America)
Life on the road. By Conrad Stoltz
Created on 21 January 2008
0 Comments
France, 1996.
Triathlon heaven, those years. I was the youngest of a handful of South Africans racing for a village called Cahors. Every weekend we'd travel to races, chasing money, glory and adventure.
3 time XTERRA World Champion!
Created on 06 November 2007
0 Comments
The Springboks took the Rugby World Cup, so I had pull out all the stops and hit XTERRA Worlds in a big way. The only way- on the top of the podium, lei around the neck, sponsors Pacifico Beer down my throat.
What an epic battle. My game plan of killing everyone on the bike and jogging it in went out the window. My Sydney Olympics breakaway buddy Olivier Marceau rode the less than technical course brilliantly, and we started the run neck in neck. I've raced Olivier many many times over the last 15 years and never have I even come close to outrunning him. So I told myself, "Pucker up, this is going to be the toughest run of your life".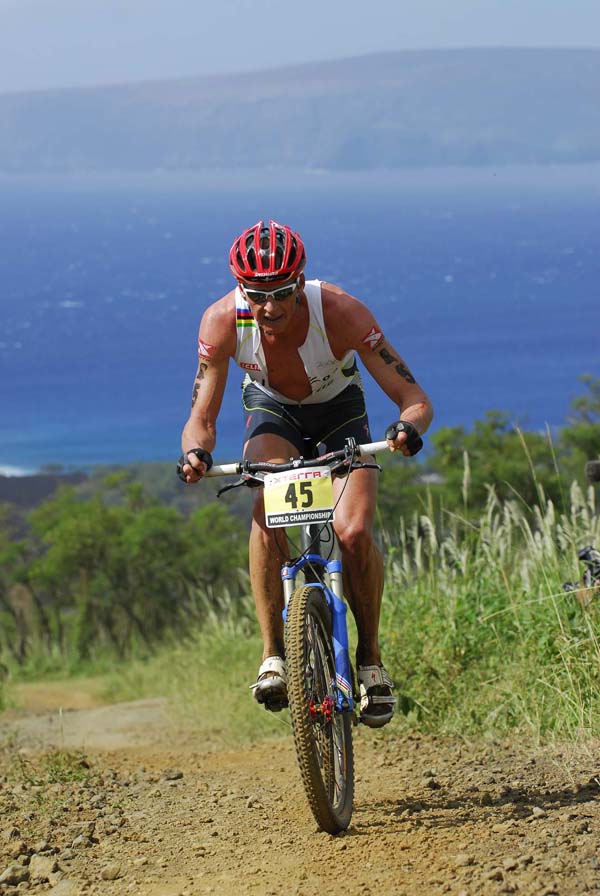 ©2007 Rich Cruse/XTERRA
The 1st mile on the road I stuck to Olivier like a bushveld tick, but as we hit the 1st big climb he dropped off the pace. First I though he was playing games, but when I turned the screws his footsteps faded quickly and a little miracle happened.
It was a star studded field with the Olympic silver medalist, (Bevan Docherty) 5 Olympians and a number of past champions. Victory was really really sweet. Especially after last years' trials and tribulations. Actually, the last 5 years of paying my dues here in Maui.
Thanks a lot for everyone who played a role in my unbelievable season. I won all 6 XTERRAs I did. What a great year it has been- I only had one mechanical and not a single biomechanical!
Mahalo,
Conrad
Ice cream and beer season is now officially open…