Triathlon clothing fashion doing the Full Circle?
Created on 27 January 2010
Last Updated on 27 January 2010
1 Comment
My Miltos Manetas kit by LUMA circa 2009 XTERRA Worlds: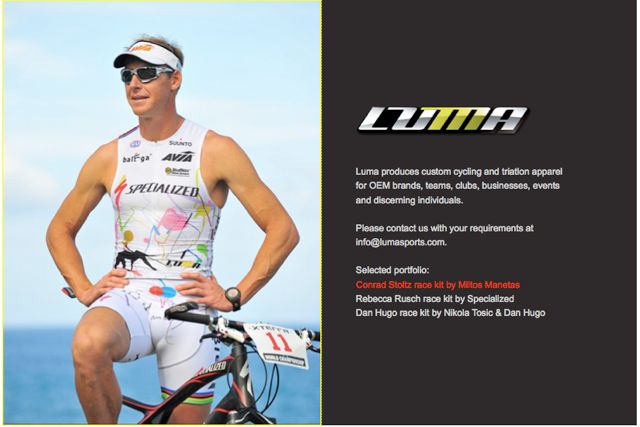 Check out LumaSports for your next custom made sports gear…
More Triathlon Team news (a bit old, but news none the less) is Dan Hugo , also in LUMA gear, won another Total Sports Challenge Multi sport event. But the real news is that pink and green is coming back! Let me go dig through some closets for my 90s kit!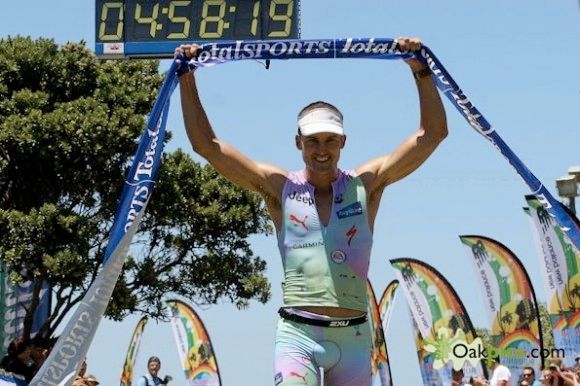 Dan winning TSPC
Yours truly circa 1992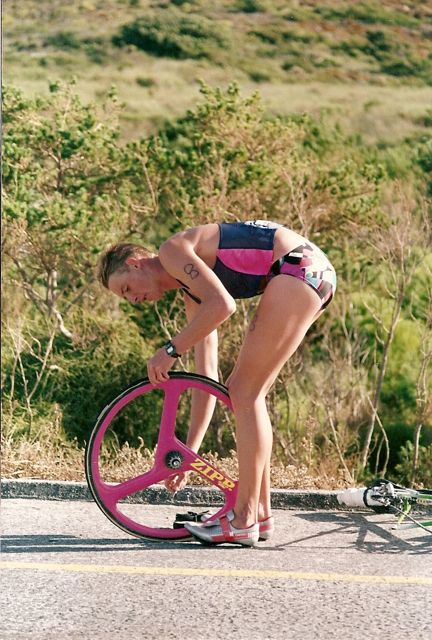 I think I saved for 2 years to buy that pink Zipp trispoke…
Now, I'm waiting for the speedo to make a come back…