XTERRA Las Vegas, volume II
Created on 29 April 2010
Last Updated on 29 April 2010
18 Comments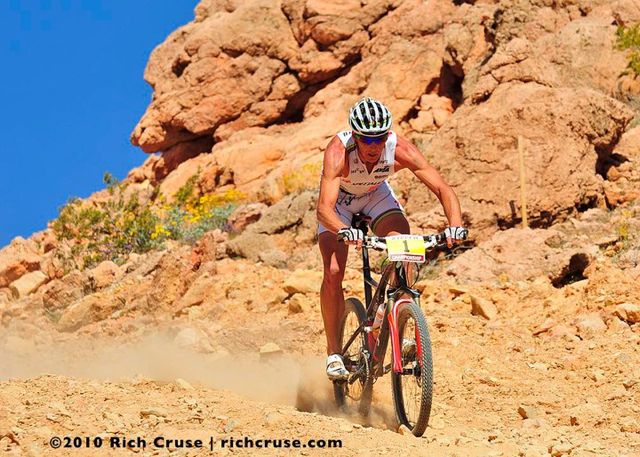 More pics from  XTERRA Las Vegas coming in.
A couple of good qoutes this week:
From my coach Ian Rodger: "Training is like fighting a Gorilla. You don't stop when you're tired. You stop when the Gorilla is tired." "or maybe its more like fighting Chuck, you dont stop till Chuck is tired…"
When I couldnt remember my rental car company. Just like I often forget my airline company, hotel room # etc so I made this one up…
"The rental car company is Hertz. Just think of what the race is going to feel like Sunday: its going to Hertz!"

XTERRA Las Vegas is of stark contrasts. Desert, and lush greenery, easy, smooth road,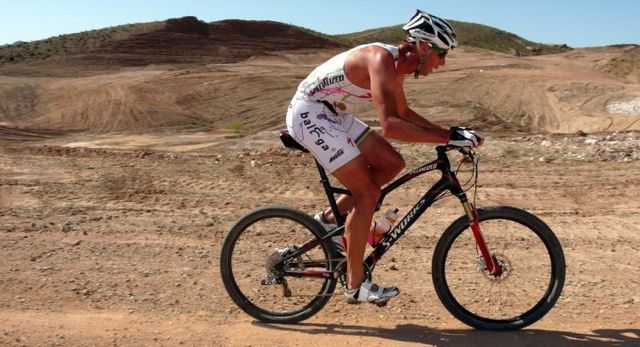 and rocky moonscape with no real line: (that I liked anyway)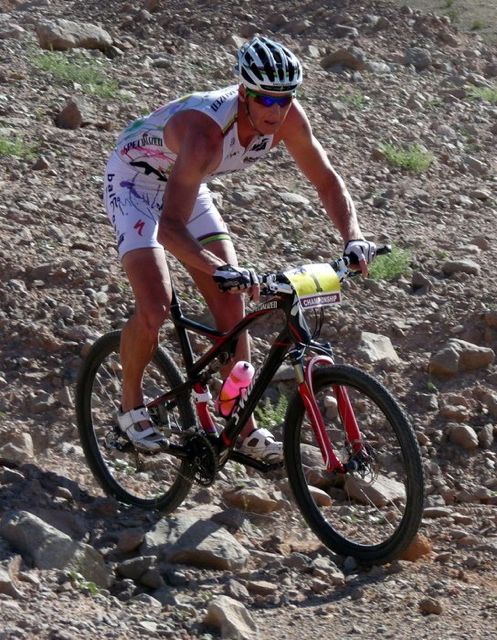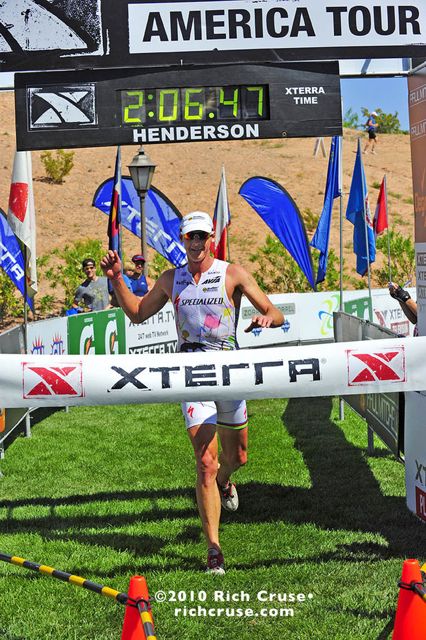 After prize giving, had a few beers by the pool with friends, then ate all the left over food thats been stewing in the car all day before throwing my bike in the box. Flew out same day. Its all in the box.