2nd surgery. Thursday June 18- 4 days after XTERRA Richmond
Created on 24 June 2009
Last Updated on 24 June 2009
15 Comments
My surgeon, Dr Moose Herring from Richmond VA, is also an avid triathlete. We had become quite close over the past week and last night his family (more in next post) invited me over for a fare well dinner. He let me have these cool pics he took during the 2nd surgery.
Yes, these gory pics are legal on the internet, but not for the faint hearted!
Before 2nd surgery.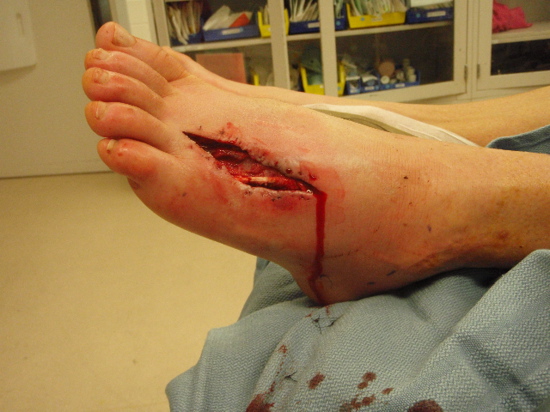 "Clean as a whistle"- Doc's own words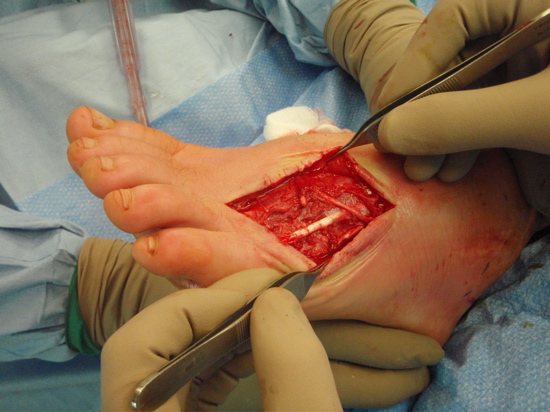 Packed wound before 2nd surgery.
High pressure wash out in a basin. He used 12L of fluid to get the "green" stuff out- which had creeped up towards my ankle and down to my toes .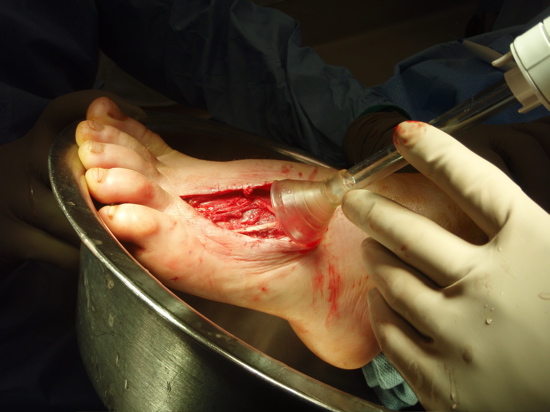 Ta daaa! All done. Good as new!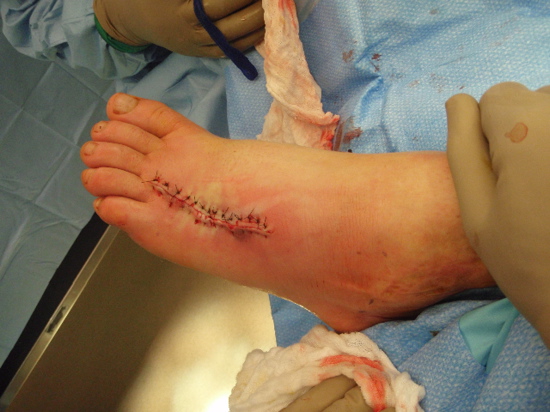 '
Doctors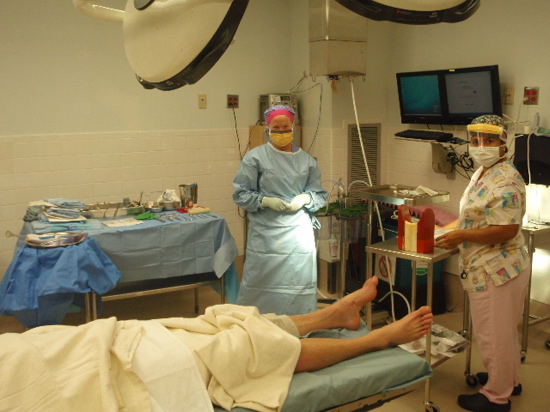 Anesthesia crew.  Both times I was put under and incubated. (tubes put into your lungs breathe for you- and leaves you with a sore throat the next day)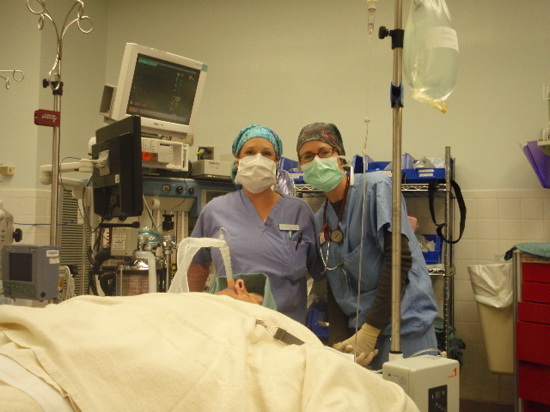 And then of course there are the drugs. Hectic antibiotics and pain killers. I was constantly in a haze- didnt remember phone calls with my parents- and drifted in and out of stupor.
And I pee-ed like a circus elephant! The one time I filled the 1L bottle, AFTER the nurse congratulated me on my previous 750ml attempt. (750ml is 75% of a liter…)
Once I went home I realized how messed up I was. I couldnt think, remember, talk, move, eat,- nothing! Time just drifted by. From the monday after the race to the next sunday I left the house once! Rosie visited all of saturday and made me lunch.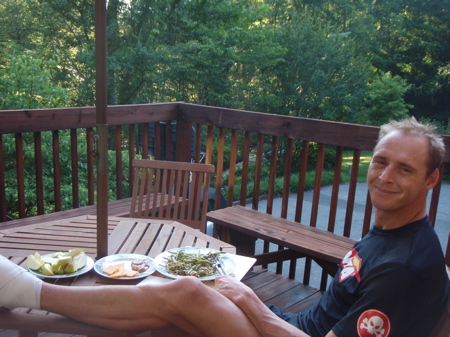 Also, I was never hungry. For those who know me, that says it all! I force fed myself little portions so I could take the antibiotics. When I weaned myself of the pain meds and braced myself for the pain, the pain didnt come. What I DID get was pretty bad withdrawal. Or something, I felt like crap! Its amazing how that stuff poisons you.
Monday Dr Herring came to the house to look at the wound and said: "Lets go swim!" I couldnt believe it and life inside me stirred for the 1st time. The 2nd time I left the house in 7 days. So my doc and I went swimming. Not many people can say that! He wrapped my foot in a clear sticky plastic and then crepe tape. I pulled with a pull buoy, even if it was swimming- its was great to do something physical. Other  than scooting around on crutches and peeing. The next day I was 100% better, felt sharper on the pool (1.30 100s for my 4x400m) and could even walk a bit without the crutches.
The next day (today- wednesday) I'm at the airport. Richmond, Chicago, San Fran, Reno. Home. Dirt bike!
Thanks to all the sporty docs (Matt Marchal (Sports Doc), Rob Green (Chiro, ART) and Moose Herring (Surgeon), my home stay Spike and Alan, and Rosie for taking care of me like my family would…