Caveman wins XTERRA Santa Cruz
Created on 16 May 2011
Last Updated on 16 May 2011
1 Comment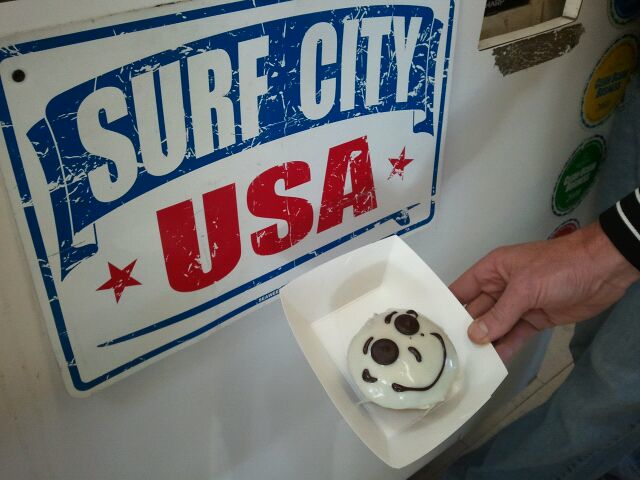 Santa Cruz, California (just south of San Fancisco) is wacky, its trendy and its also know as "Surf City". And the place where Specialized test rides bikes and equipment.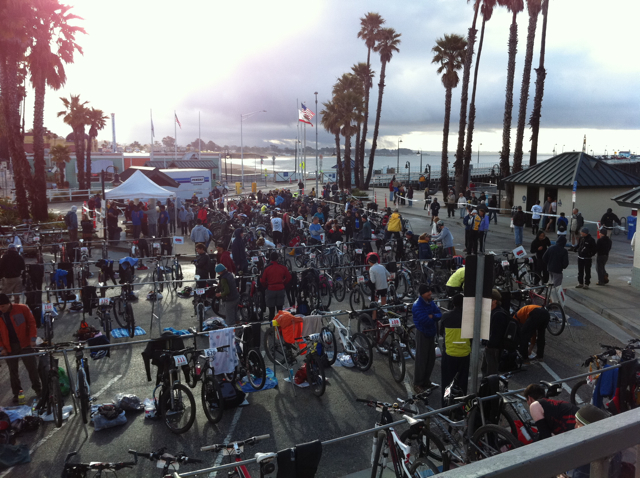 I love ocean swims, and even the supposed 53F  water (11C- although it felt warmer) did not put me off.
Specialized Factory support at XTERRA! The riders are: Myself, Dan Hugo, Melanie McQuaid and Emma Gerrard.
We race (and blog as individuals), but we're also very fortunate to be under the big red Specialized iamspecialized.com banner.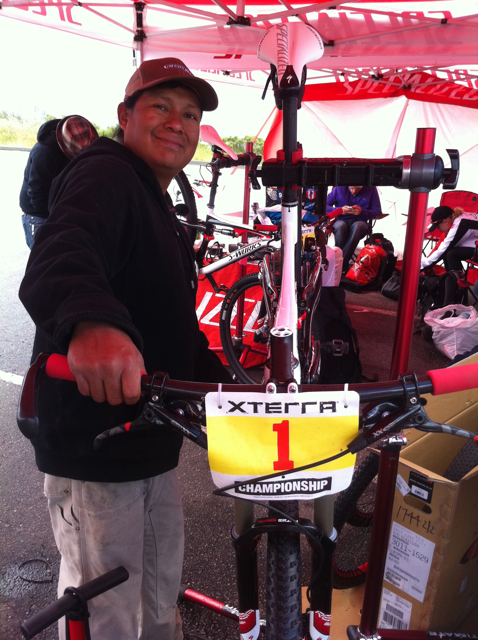 Myron Billy, Specialized Factory Team wrench slinger. This is Specialized country, and we were really stoked to have the crew at the race venue, as my bike needed some Factory Racing love after all the rain in Spain. The overnight showers also called for a last minute tire change, which I think was crucial to my race.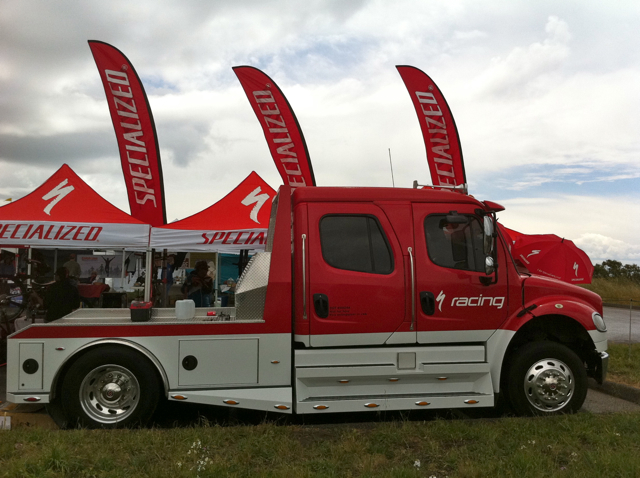 For my friends in South Africa- this is where Americans say: "Now that is a truck." Where "truck" translates to "bakkie." A bit bigger than your average Sandton double cab…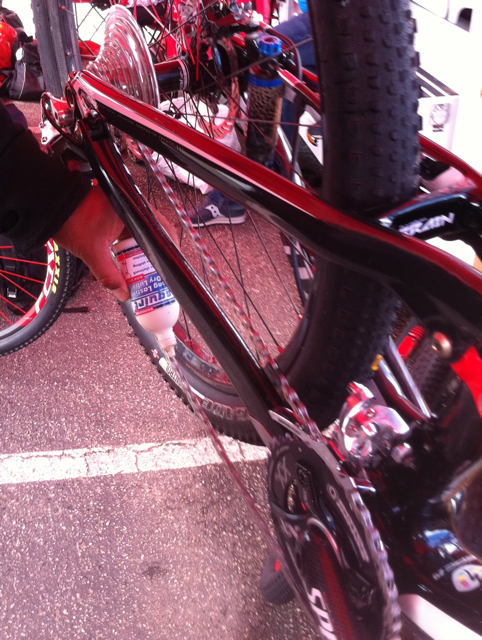 That is where the good stuff goes: Squirt Lube. Still unique. Still the best. (Dewet, the reason you dont see the "Lube of legends" chain stay sticker is because this frame has 0 km on the clock- please send another)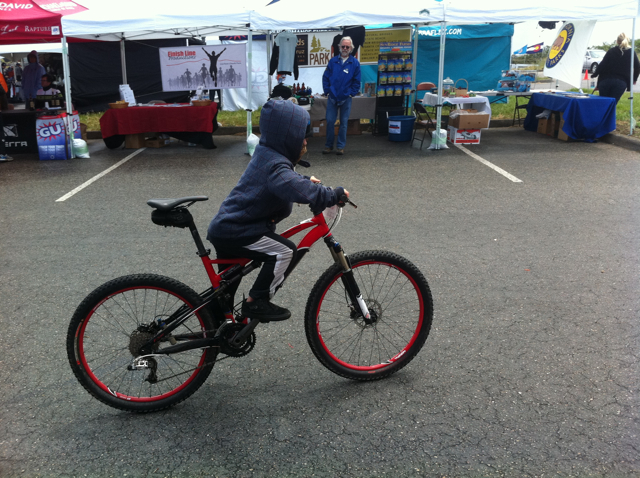 At XTERRA we teach them young…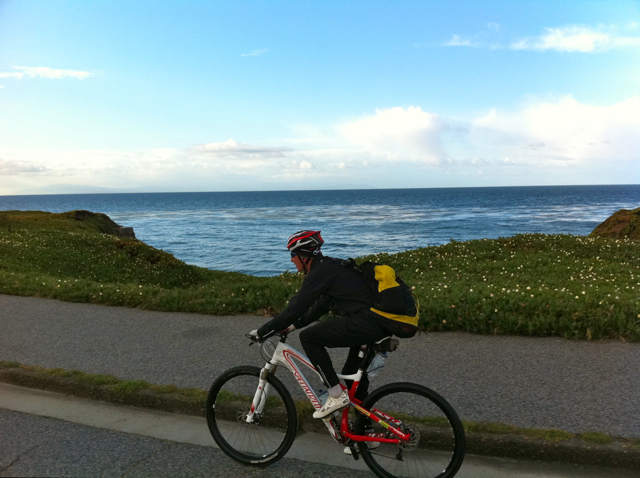 Santa Cruz is a stunning town. The overnight rain and chill called for some winter gear as Branden Rakita and I rode to the start.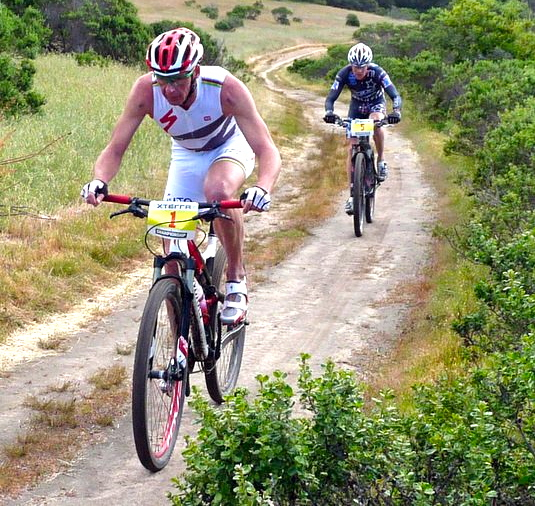 I had been a bit sick the past 2 weeks since Spain- I ran once, swam once, rode a few times, spent a lot of time in bed,  and fortunately by race day I felt the motions come around again. It was a hard race. Lots of climbing, a lot of it lumpy and bumpy, (and everyone seems to be on 29er Epics, so the advantage is gone!) Dan and Seth were killing it at the front, but fortunately for me there was some mud on the road down, and I managed to slip and slide out of Dan's sight the last few kms and start the run with a 50″ lead- not enough padding for a "jog home".
Here is a snippet from XTERRAplanet.com
["I'm really happy to win here today because it's been a tough week, a tough couple weeks actually as I've been sick since I got back from Spain," said Stoltz , who won the ITU Cross Tri World Championship in Spain on April 30.  "Since then I swam once and ran once. Yesterday I didn't feel like racing, and the day before I was in bed all day, so today I just really hung in there because it was tough. Glad I won this race despite everything not going too well. That's what the Caveman's all about."
Feeling less than perfect was a common theme for the dozen elites who competed in Spain, with nearly the whole lot suffering from some bug or another.
Hugo showed little sympathy as he spun his way into the lead on the bike during the first few miles and put nearly the entire field out of contention by the midway point.  The race narrowed to three main players – Hugo, Stoltz, and Seth Wealing by the time they hit a piece of majestic redwood forest singletrack trail at Wilder aptly named "Enchanted".
As has long been the case, Stoltz is deadly on downhills and after a few thousand feet of climbing the course pointed down and the four-time XTERRA World Champ made his move.
"He's simply magical.  So incredible to watch when he's on his game, out of the saddle twisted to one side, and never a thought of touching the brakes," recounted Hugo, who did his best to stay with Stoltz but ultimately came into the bike-to-run transition a little less than a minute back.
The two posted nearly identical run splits as the Caveman dug deep to tap his instinct for victory.  He was clearly exhausted and relieved after crossing the line in 2:12:51, 47-seconds ahead of Hugo.
"I'm really excited that XTERRA is back in California, the birthplace of triathlon and Santa Cruz is so quirky and funny and crazy.  I love it here and can't wait to come again," said Stoltz at the awards ceremony.
Wealing was first out of the water along with Branden Rakita and Christine Jeffrey and he also had the fastest run split to rally for a third place finish, a little more than a minute behind Hugo.
"This course is an aerobic monster and you needed to be fit and firing for this race because there was no place to hide," explained Wealing.  "And the rain that came last night changed the course dynamic, adding some snotty and slippery sections to the downhills."]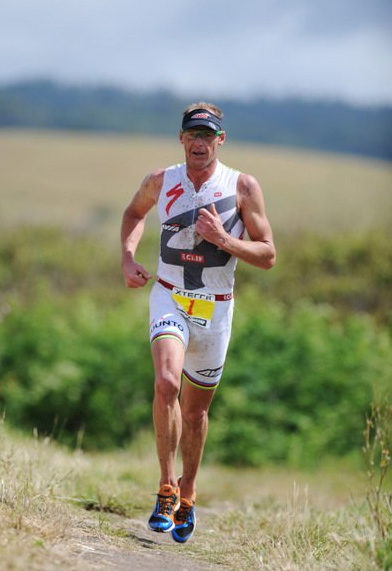 Love my new race kit.
 Plc Name                     Division    Fem   Swim    Bike    Run     Overall

   1 Conrad Stoltz #1         Pro              :21:57  1:15:45  :35:09  2:12:51
   2 Dan Hugo #16             Pro              :21:10  1:17:25  :35:03  2:13:38
   3 Seth Wealing #5          Pro              :20:43  1:19:51  :34:15  2:14:49
   4 Josiah Middaugh #2       Pro              :23:02  1:20:00  :35:09  2:18:11
   5 Branden Rakita #3        Pro              :20:37  1:24:03  :36:19  2:20:59
   6 Trevor Glavin #6         Pro              :23:04  1:23:24  :37:59  2:24:27
   7 Cody Waite #8            Pro              :24:40  1:24:16  :36:03  2:24:59
   8 Craig Evans #7           Pro              :21:54  1:24:44  :38:45  2:25:23
   9 Chris Stehula #18        Pro              :22:00  1:28:50  :34:36  2:25:26
  10 Eric Clarkson #12        Pro              :21:30  1:30:09  :36:47  2:28:26
  11 Shiloh Mielke #9         Pro              :29:38  1:23:53  :35:04  2:28:35
  12 Barry Wicks #247         Pro              :27:55  1:17:38  :44:27  2:30:00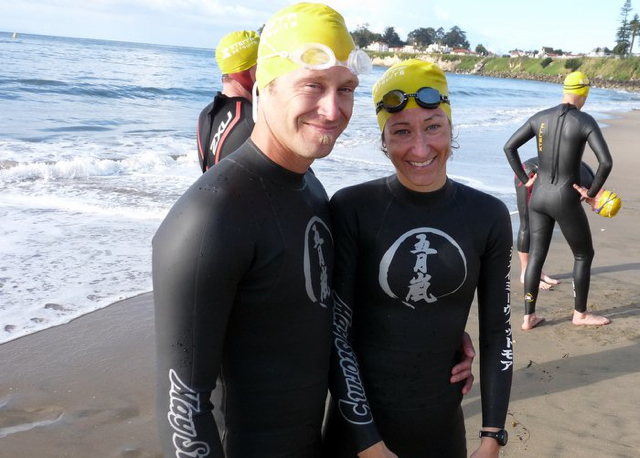 So happy to see XTERRA Stud-ess Jamie Whitmore back racing after cancer, surgery, twins, wow. We knew you'd triumph again, Jamie.  (She did the Sport race and won the handicapped division) Courtney could even keep up on the run for a change! Courtney, how did those upside down goggles work out for you? Havent been in the pool in a while hu?
The magic of home stays. Thanks Tor! See kids, being a "Pro triathlete" is the perfect "job". Sometimes you even get to built forts in the living room again.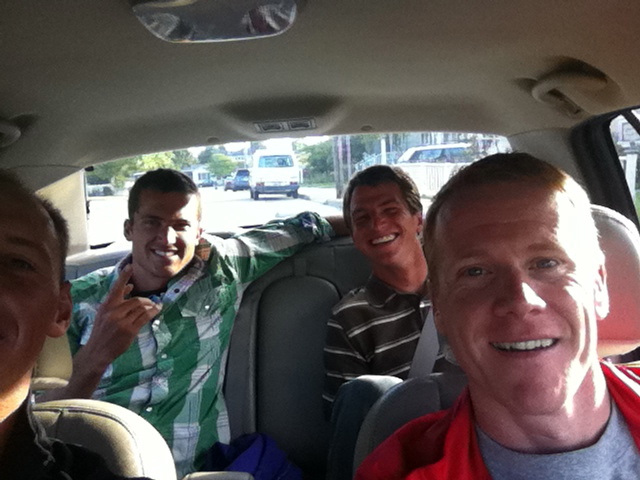 Part of the XTERRA family on the way to town for some post race refreshments. (l to r) Me, DGHugo, Branden and Craig Evans from Spring Hill Tennesee.