Posts Tagged 'craig evans'
Caveman wins XTERRA Santa Cruz
Created on 16 May 2011
1 Comment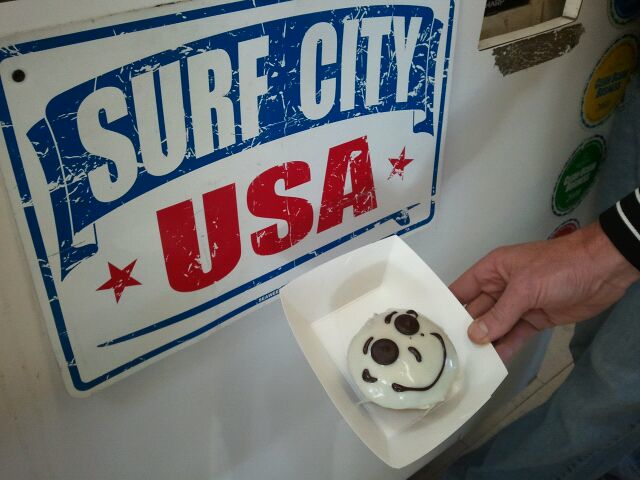 Santa Cruz, California (just south of San Fancisco) is wacky, its trendy and its also know as "Surf City". And the place where Specialized test rides bikes and equipment.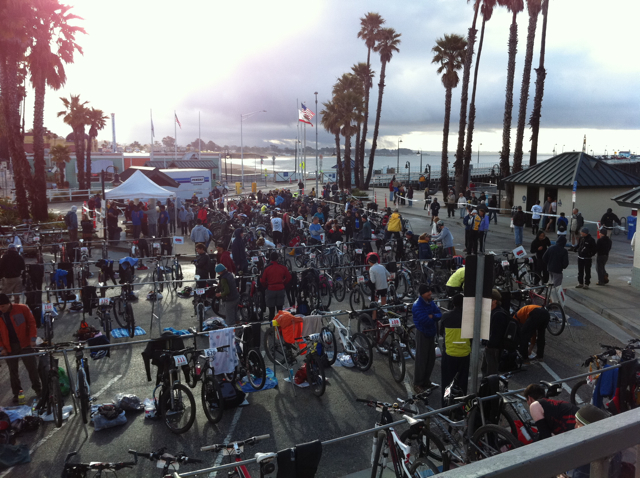 I love ocean swims, and even the supposed 53F  water (11C- although it felt warmer) did not put me off.
XTERRA Waco, Texas and how "the Caveman" became "the Cowboy"- for a day
Created on 27 May 2010
3 Comments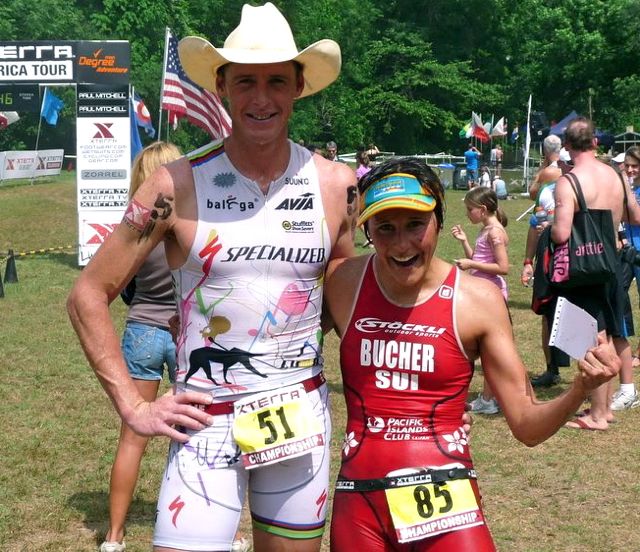 Caveboy. (or Cowman- Cowboy Caveman?) Renata Bucher's 1st big win in the US Xterra Series
Due to excellent journalism by Trey Garman, I borrowed part of my race report from www.xterraplanet.com
[Conrad Stoltz, 36, from Stellenbosch, South Africa and Renata Bucher, 32, from Lucerne, Switzerland captured the inaugural XTERRA South Central Championship pro titles on a hot and humid day deep in the heart of Texas at Cameron Park in Waco this afternoon.
Nobody on the XTERRA Planet knows how to "Cowboy Up" like Stoltz, and he proved it by crushing the twisty-turny-tree-lined bike course, and walking tall across the finish line with a cowboy hat on in 2:02:21, more than three-minutes ahead of runner-up Josiah Middaugh from Vail, Colorado.