Created on 26 December 2010
Last Updated on 26 December 2010
2 Comments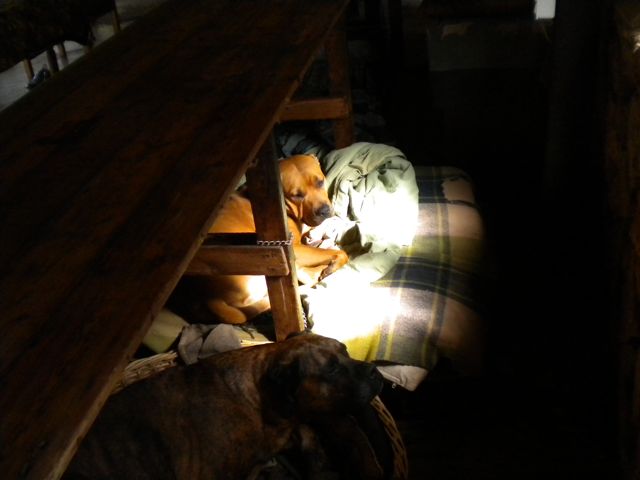 Wakey wakey. Its Christmas! And there is some training to be done.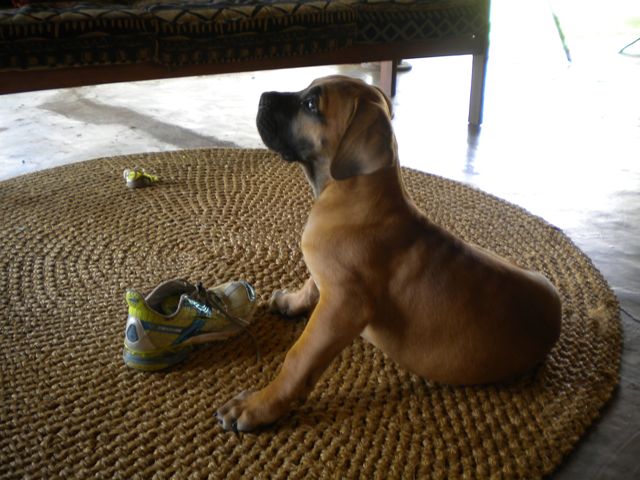 A hearty breakfast to put the POW in Power. Some of us has Avia AVI STOLTZ for breakfast…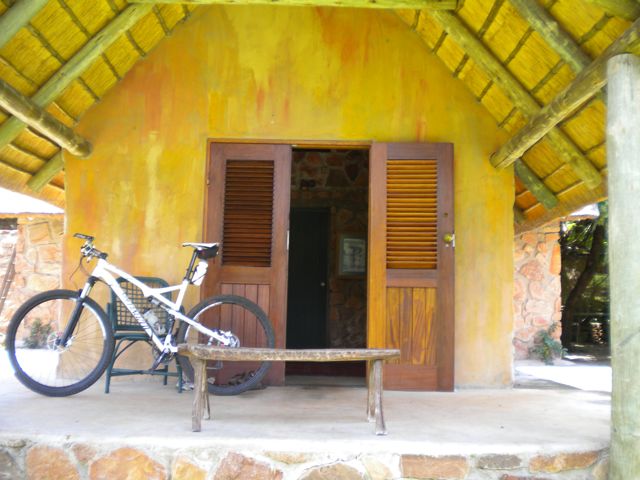 Get the bike ready. My trusty old Specialized Epic 29er Comp. I love this bike. Rode the heck out of it the past 2 years and now it my farm bike. (The top tube still says "Field Test #151 XL") Too sorry to drag my World Champs winning S Works Epic 29er through these conditions.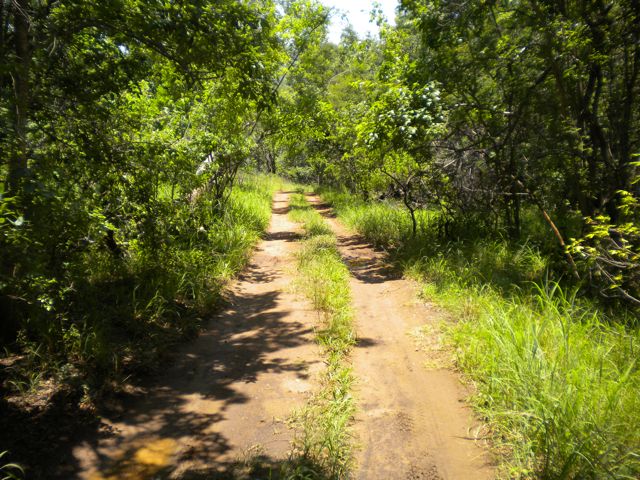 Out the driveway.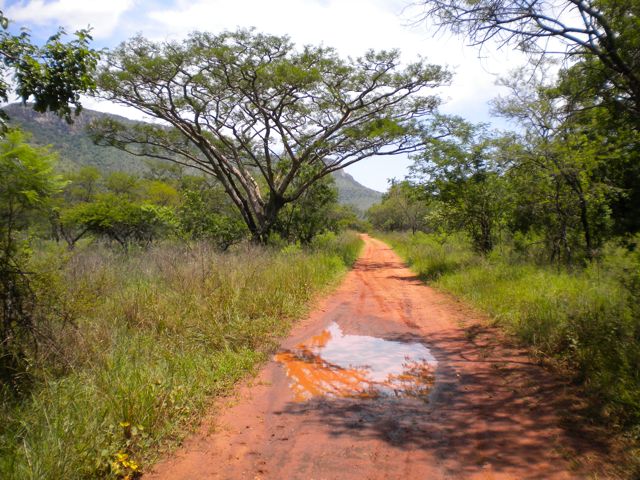 Onto the main road.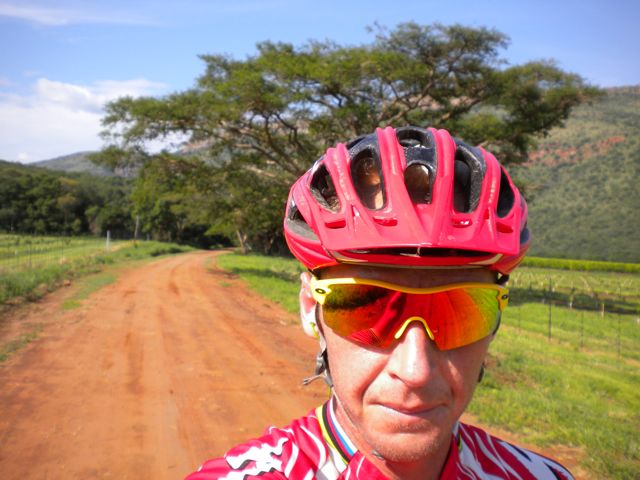 Which gets a little bigger and a little less wild animal-y. Saw the white (albino) Impala grazing. Here the export citrus farmers do their thing.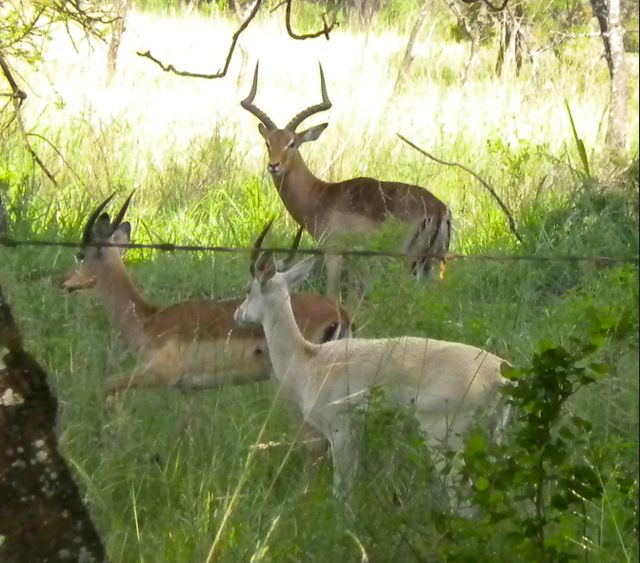 Its a wonder the leopards let this guy reach adulthood…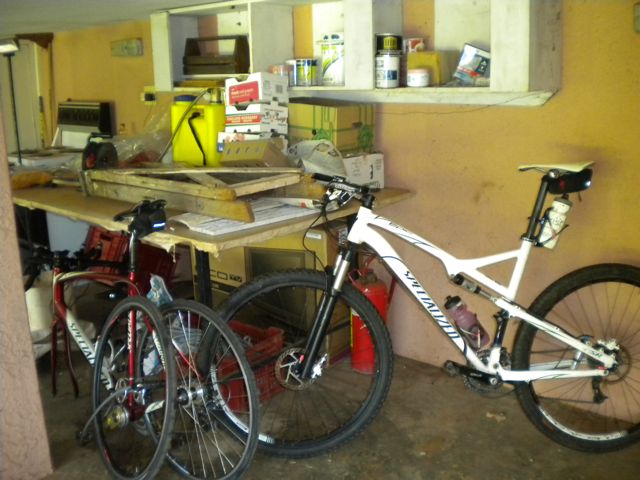 After 30min of mostly downhill. Civilization! I store my bike at friends house near the tar road, and swap my Epic for my Specialized Transition and head onto the road.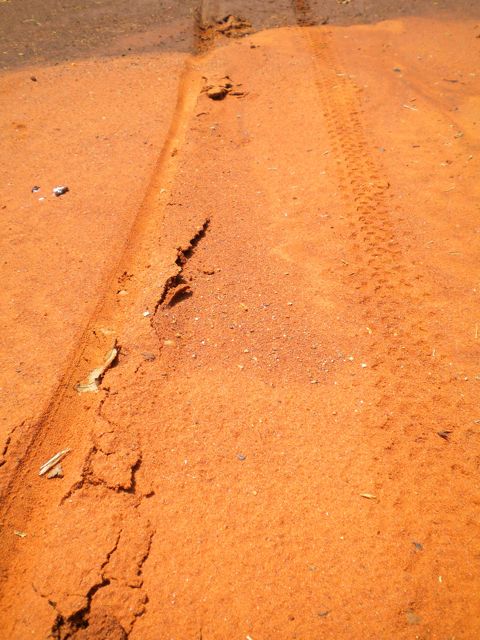 Fat in, skinny out.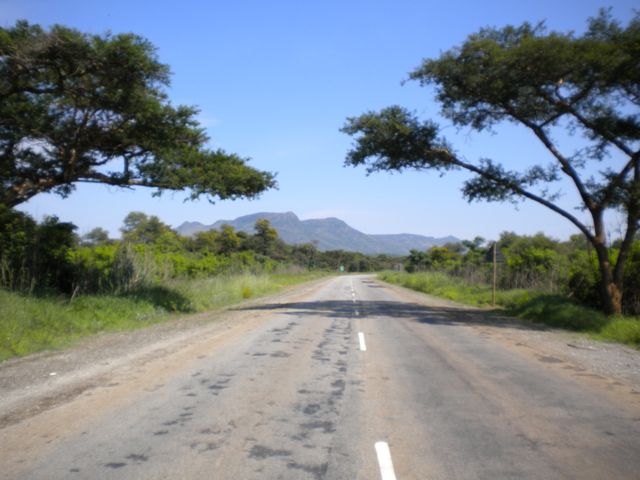 Tarmac and Acacias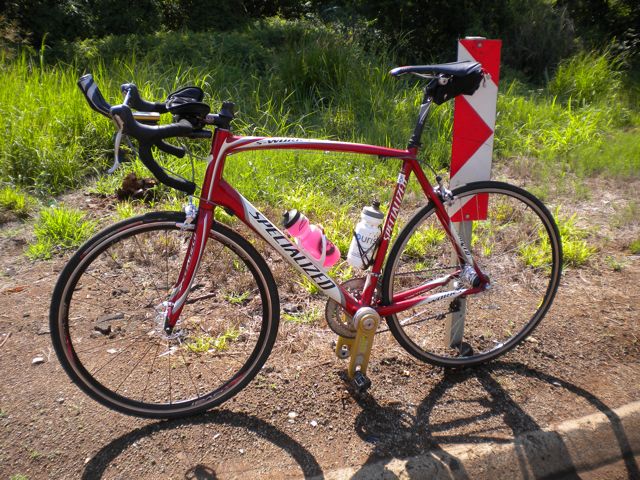 Specialized Tarmac with Power Cranks (no, cranks arent brokin, see link further down) and Time Trail set up. I know, bars arent very low, (yet) but the stem is directly on the bearings already. Waiting for a flat bike with a lot of handlebar drop…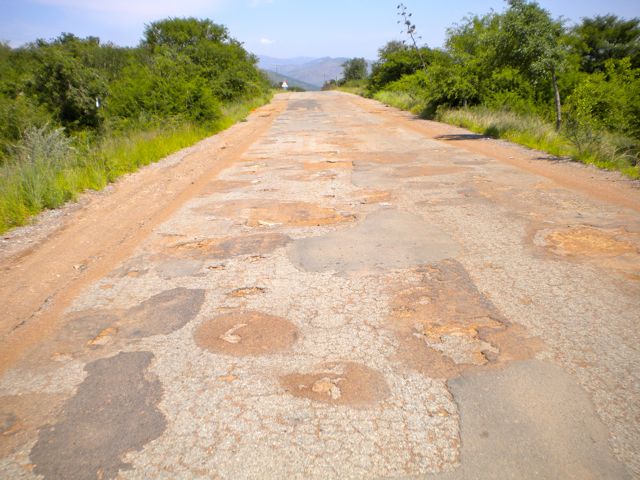 Roubaix cobbles is no match for Africa potholes… "Dear Specialized, I have been a good boy this year. For Xmas, please send Specialized S Works Roubaix (61cm) with 28mm tires, Airloc tubes and 2 rolls of handlebar tape." The Roubaix is the perfect bike for rough roads. Go check it out on the link.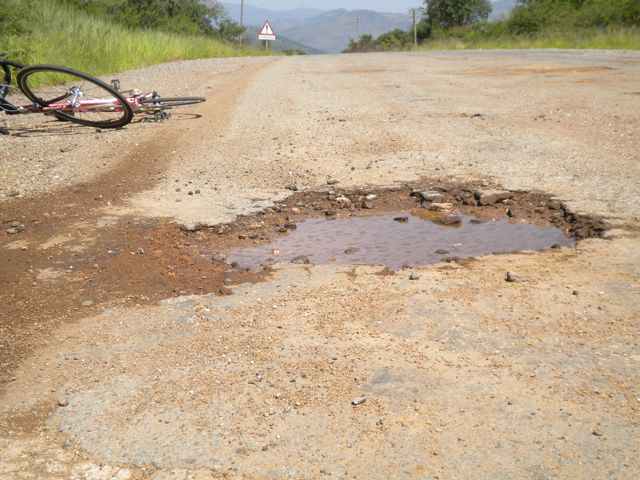 A joke my mate Rory from Zimbabwe told me before South Africa had potholes: "Which pothole is best to drive through: a) The one filled with water. b) The one without water."
"Answer: a) The pothole with water. Because, if it contains water, it means there is a bottom to it…"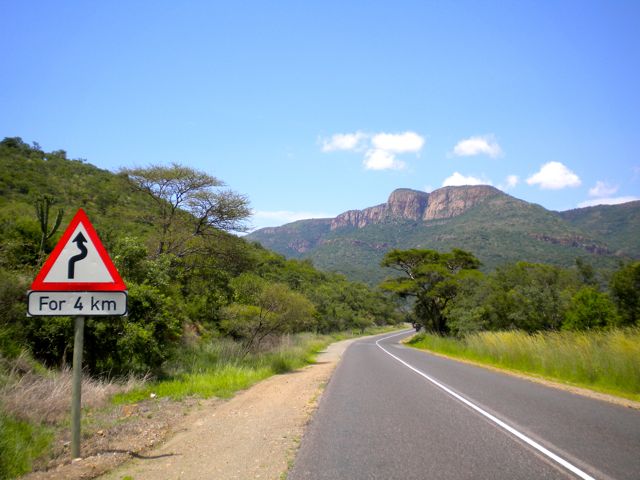 Mpumalanga is a beautiful province. The potholes are in Limpopo province- yes, I rode straight across 2 provinces. (Actually, we live close to the border)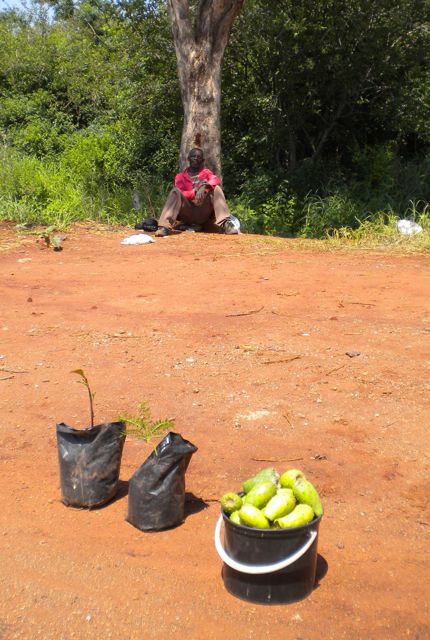 One of the few shops open on Xmas. This guy is selling baby Weeping Wattles and Prickly Pears (to eat) by the bucket load.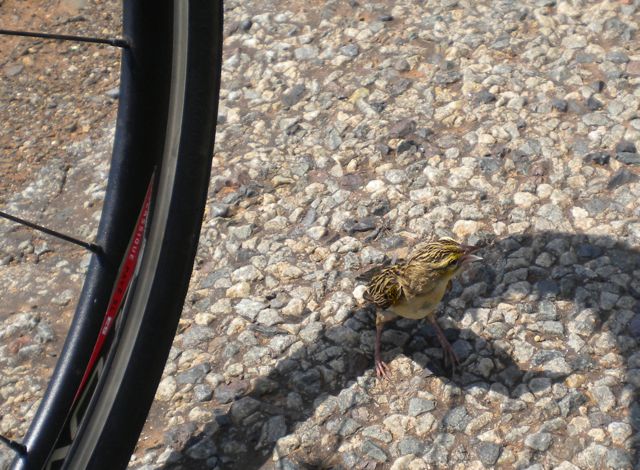 This little Weaver didnt want to get out of the road. When I tried to pick her up, she finally flew off.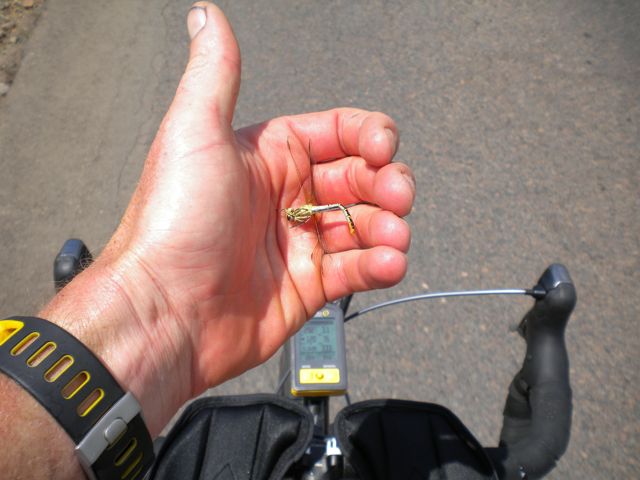 I was in the aero bars when this dragonfly flew straight into my hand and its wings stuck to my sweat uk kamagra. To set it free, I had to flick it off after the photo op.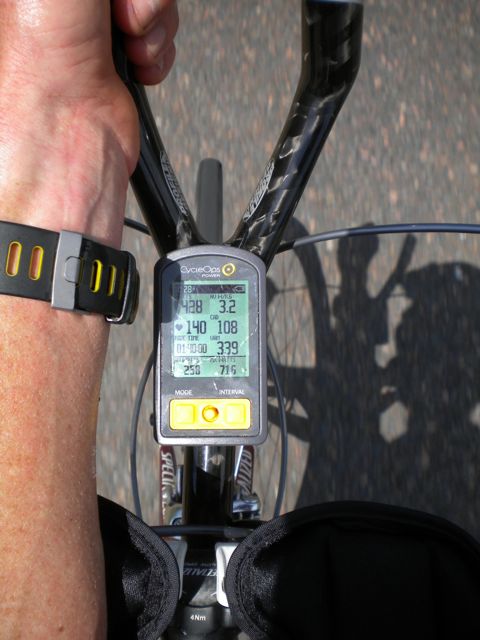 Did a few intervals in the TT position. Profile Design bars– I'm getting ready for the South African Road Time Trail Champs, on Feb 3. I did 10 x 3min at about 375W and 106 rpm. Which, (along with doing 25min with the Power Cranks open) was the reason I did some road riding, sandwiched by MTB- part as warm up and part not wanting to drive the bumpy 15km to the road and back. (or even ride the dirt bike-as it takes me 30min to get dressed in safety gear. Without ATGATT* I feel naked) *All The Gear All The Time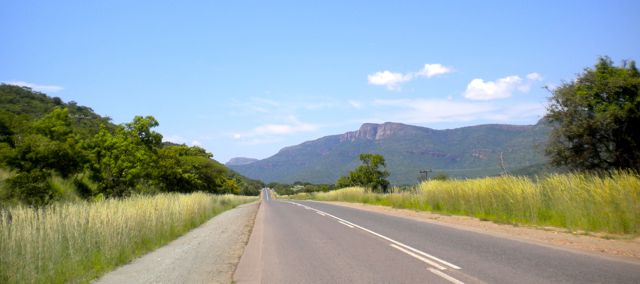 Did I mention the scenery? Its Xmas morning and I have the road to myself.
After a quick bike swap, back on the dirt.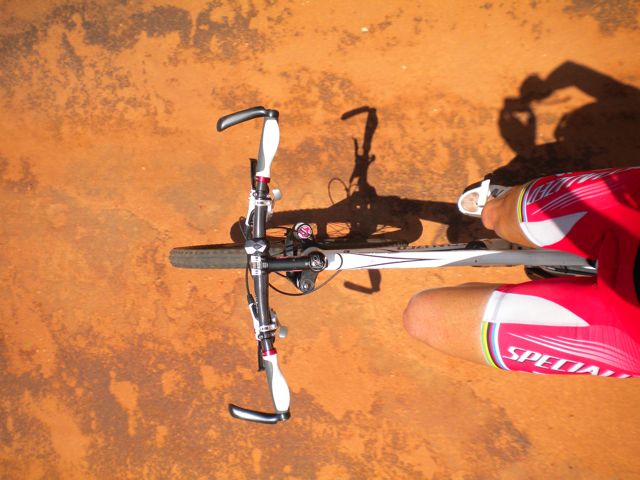 The 15km uphill home… Our farm is at 25Deg South and as you can see, there is almost no shadow- the sun just about blistered the paint on my bike. Afterward, my ears were throbbing and red despite a thick sunscreen coat. Wonder if we could make a Specialized helmet with a wide brim, SA farmer style?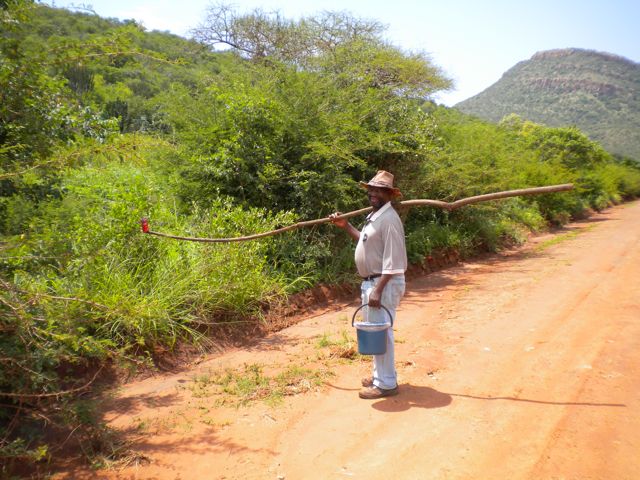 This guy (notice his hat covers his ears!) is getting ready to pick Prickly Pears. (My favourite wild fruit as well) They are very thorny and grow fairly high up on thorny cactus leaves. The baked beans can at the end of the stick fits perfectly over a Prickly Pear and with a deft twist if the wrist, you can break them off one at a time. Drop them in the bucket after brushing the minuscule thorns off with a leafy branch.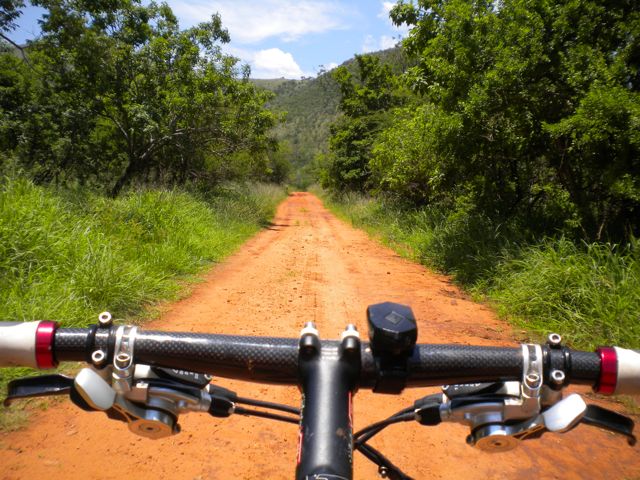 Like a horse heading for the barn. Almost home. Notice the little light. It packs quite a punch, and has saved me on many a dark ride. Procrastination is a beautiful thing…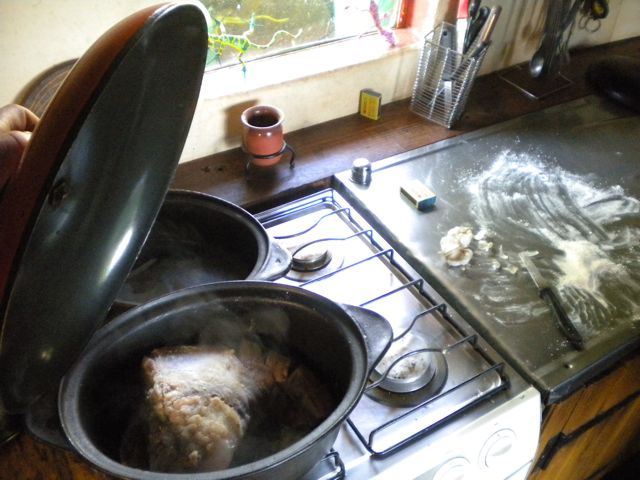 After a traditional roast leg of lamb (my mom works magic with lamb) with my folks and a bit of a siesta, it was time for much needed "skills training" on my KTM 950 Adventure…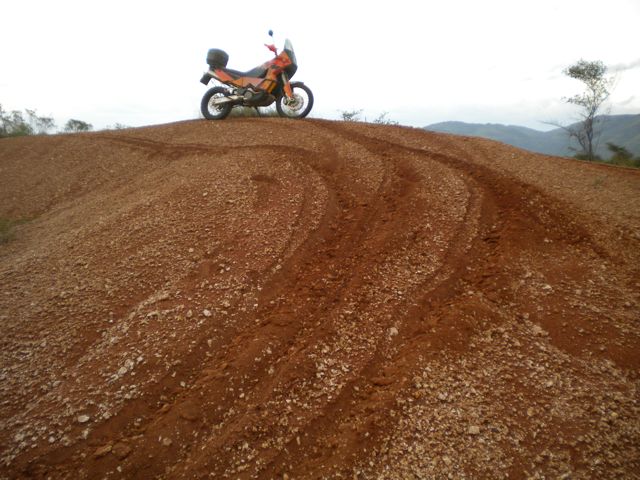 Actually, I have my wetsuit and swim stuff in the box on the back- was hoping to find a lake or dam to swim in, as my weekly swim mileage must be below 1. Alas, got dark before I could find a body of water and had to ride the hairy 20km dirt/mud in a tunnel of xenon.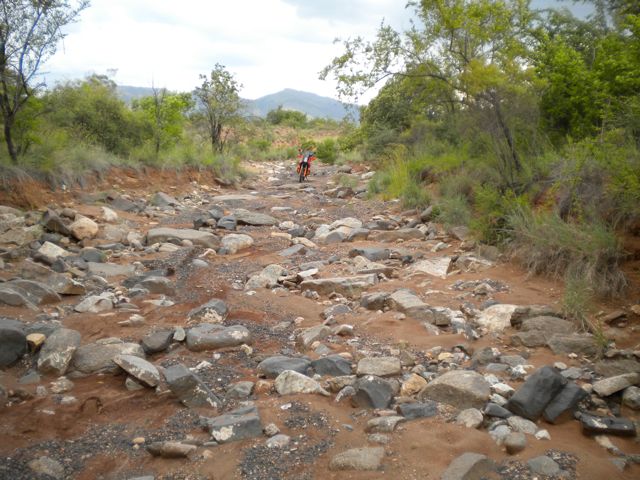 With or without engine, I LOVE ROCKS! Followed this mostly sandy river bed for a few kms.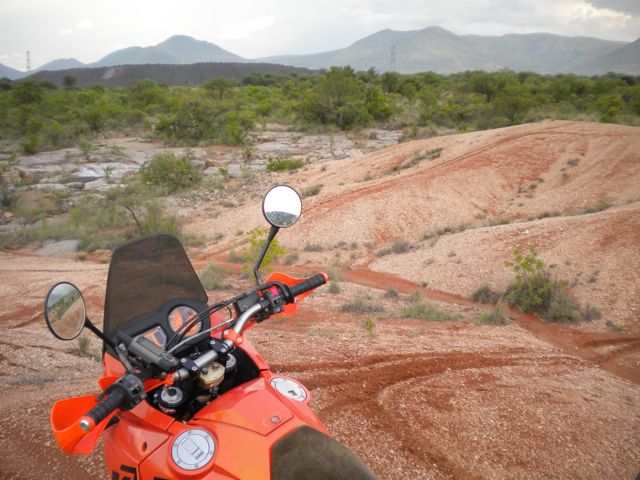 Somewhere the line between "skills training" and just pure "having fun" got a little blurred…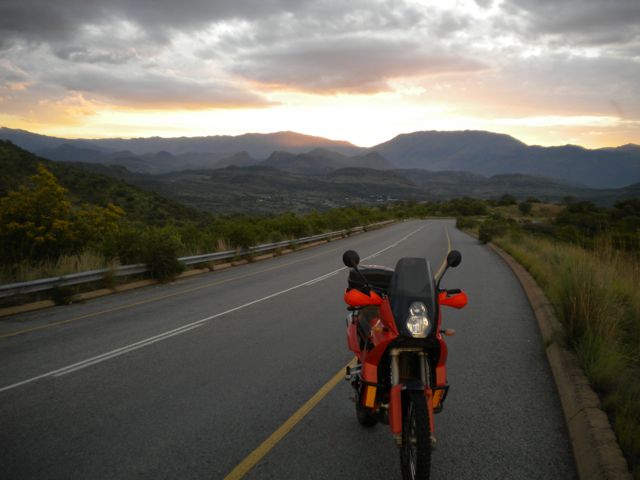 UG-2. The richest Platinum reserve in the world. With 80 years worth' mining. My cousin Stephan is a geologist at one of the mines in the valley in the background. Still no swimmable body of water to be found. The wetsuit stays dry. The weekly average dips below 1…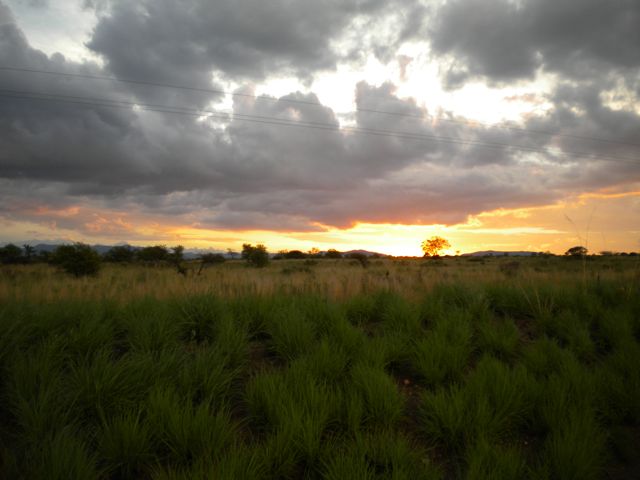 This one is for the poor folks stuck under snow… Merry Christmas!