Riding with the champions, NorCal High School racing league & Specialized.
Created on 13 April 2009
Last Updated on 13 April 2009
1 Comment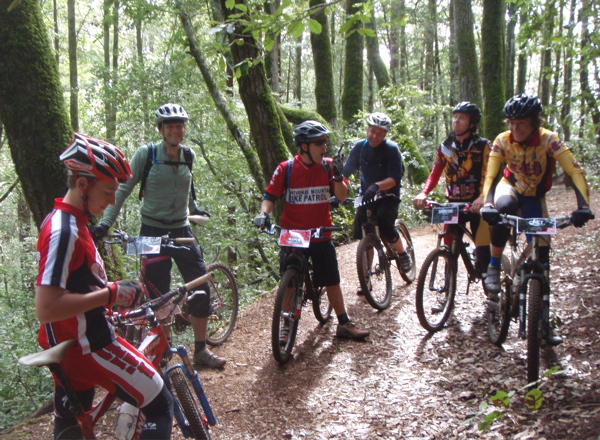 Northern California has a booming High School racing programme. It is run a by a non profit organization and Specialized enthusiastically pitched in with a huge truckload of demo bikes for the kids to try out, and 3 World Champions on loan. Hence "Riding with the Champions." Ned Overend, Rebecca Rusch and myself.
The kids could choose between the Specialized Epic, Stumpjumper, Stumpjumper 29er and the Enduro.  The Specialized mechanic set the kids up on bikes, adjusted the suspension for each one, then we had a safety briefing before setting off into the beautiful Paolo Alto Redwood hills. Great riding. Was really cool to see the excited kids, their enthusiasm brings back fond memories of my days a rabid bike geek teenager.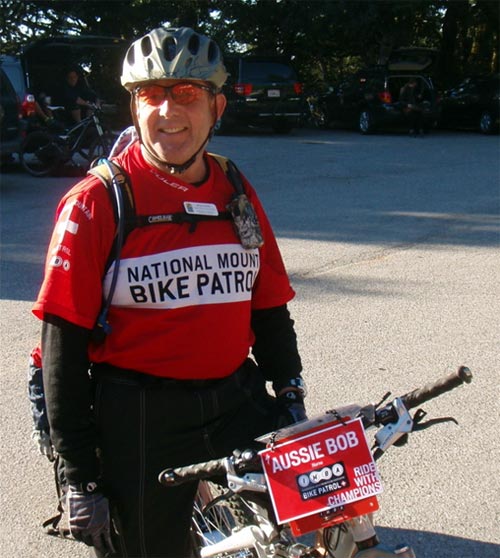 We split into 3 groups of 10:  8 kids, 1 "champion"  and 1 guide. Bob was one of the guides. Guess what accent he has?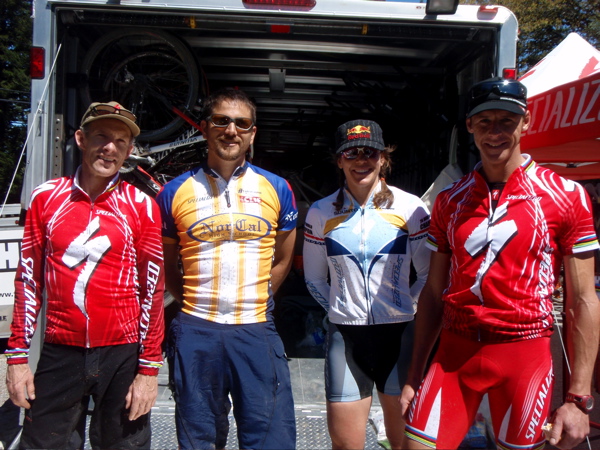 Ned Overend, Matt, Fritzinger the guy who organizes the non profit cycling program for schools, Rebecca Rusch and myself.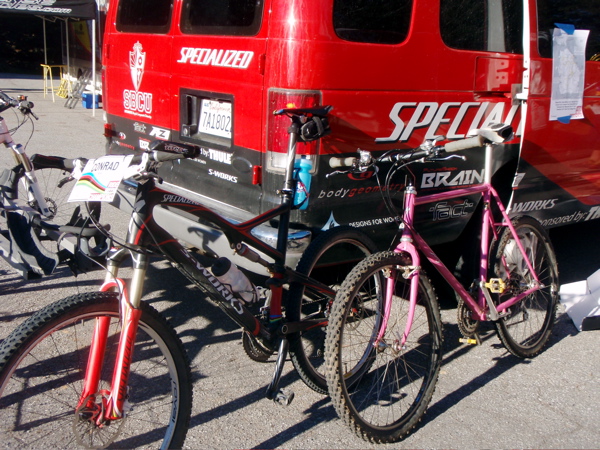 The 2009 Specialized Epic and the 1986 Specialized Stumpjumper…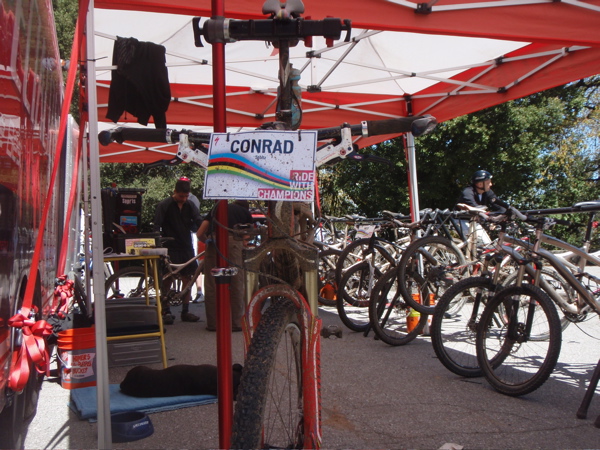 Just in case I forgot which bike is mine…