Posts Tagged 'Ben allen'
XTERRA Worlds review 2015
Created on 07 November 2015
4 Comments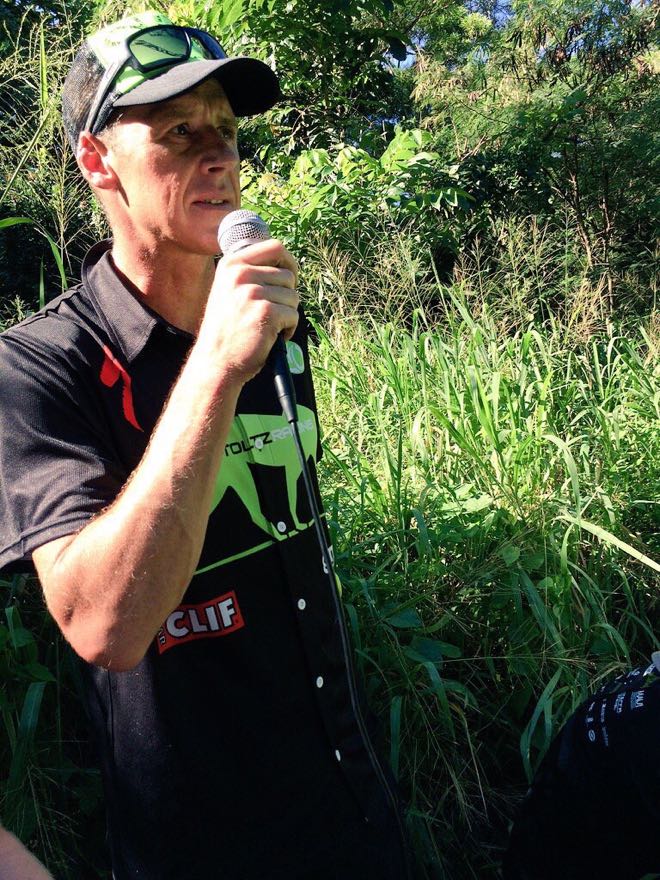 Watching (and commentating for LiveStream) from the sidelines was quite insightful and more fun than I expected.
Here's some thoughts from "Caveman the outsider" – who used to be on the inside:
This race was really loaded and promised to be quite exciting:
Listed in finishing position. First part on each athlete are my thoughts before the race and below the image, the actual race.
Josiah Middaugh USA: Supreme competitor. Scientific & focused prep. Physically gifted. Awesome guy (outside of racing 🙂 and humble with a quirky, fun loving family.
Strengths: Climbing, any kind of running. Halloween costume.
Weakness: Swim, technical riding. (except in Bama when its raining)
Had 15 tries at Maui! Really wants to win.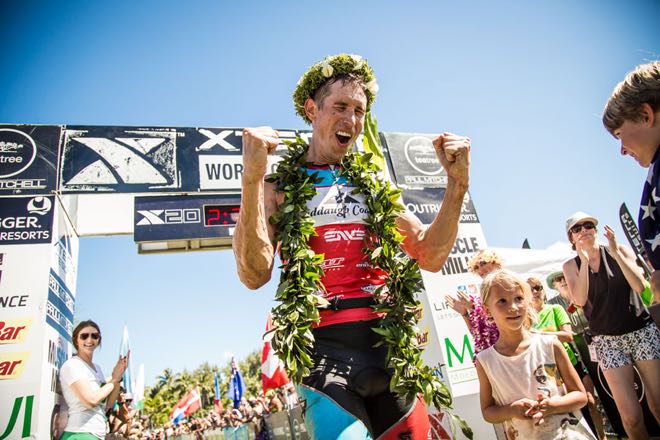 And win he did! An epic and mostly close fought battle with seemingly unbeatable Ruben Ruzafa (15 wins in a row, 4 World titles) and rising star Braden Currie.
Josiah had the swim of his life to get out the water on Rubens feet – usually he is 1min+
Repost of "The magic of XTERRA New Zealand" from 2014
Created on 27 March 2015
0 Comments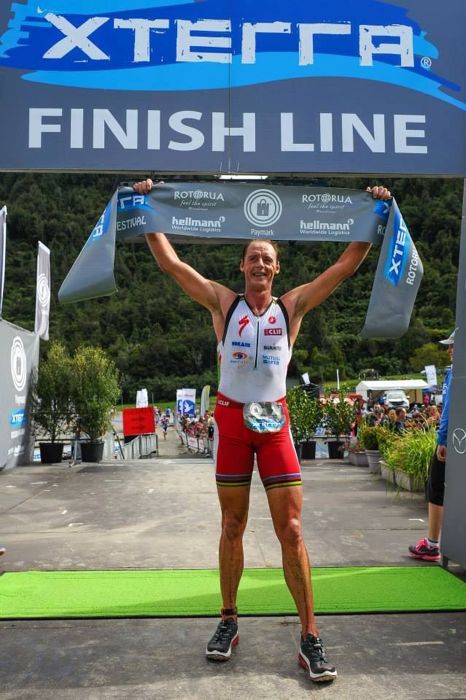 Caveman wins XTERRA New Zealand.
I cant believe that after 22 years of pro racing this was only my 2nd race in NZ. Last time was ITU World Cup in Auckland in 1995 or 96. Draft legal road triathlon.
After a rocky start to 2014 (2 punctures in 2 races, a biomechanical at XTERRA South Africa, a random injury, and some minor health issues- eye & skin cancer surgeries) its good to finally get the monkey off my back with a good win in Rotorua.
What a phenomenal course and venue! Beautiful blue lake called "Blue lake" surrounded by green mountains covered with dense tree fern growth 20ft tall.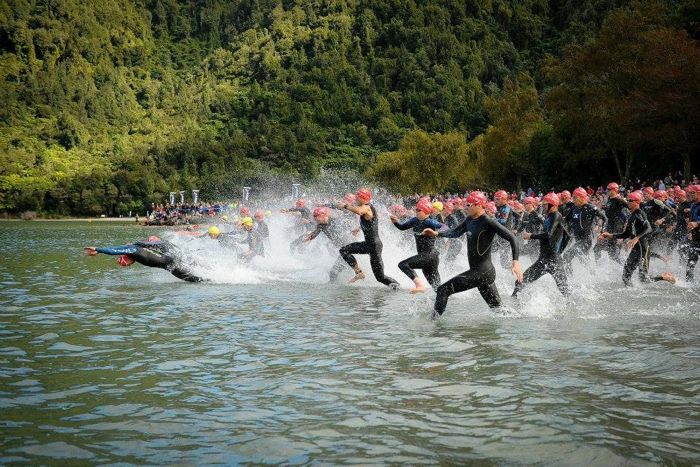 I was out the swim in 5th or 6th, about 35" behind some Kiwi roadie, followed by Roger Serrano (ESP) and Ben Allen (Aus). After a fair bit of climbing Ben and I filed into Billy T neck in neck- some of the very best and unique single track I've ever ridden. Rain