Posts Tagged 'raynard tissink'
Ironman World Championships, Kona, Hawaii. Pix by Conrad Stoltz
Created on 17 October 2010
1 Comment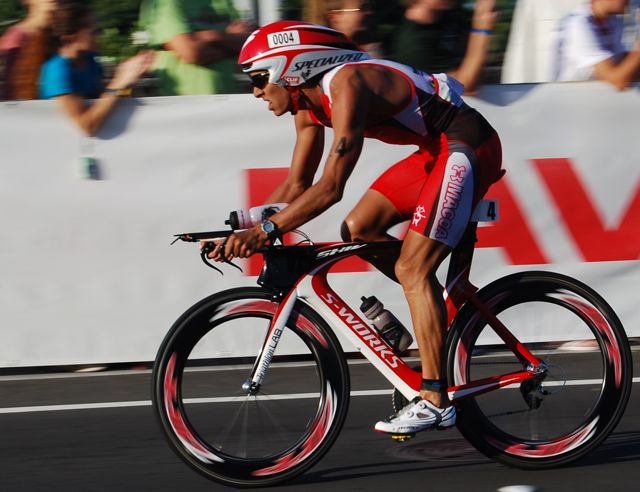 Macca piloting his Specialized SHIV out on the Kona Ironman course. By Conrad Stoltz (I'm showing off my mad camera skills,  hoping to someday get paid for this writing/photography hobby of mine).
The reason I havent blogged in a while is the lack of interwebs connection at our Kona condo. Been knocking out some amazing power numbers on the bike, and other than recovering and eating,  havent found the energy to go blog. I find it hard hard to sit and blog from a coffee shop (Lava Java of course)  squinting at the screen in the sun, with the stunning ocean views, Big Island pork pizza in one hand, typing with the other and ogling the sea of finely chisseled/ tanned/ tattoed/ coiffed Ironman bodies streaming by.
Back to the race.
Athletes' Beauty Kits. And other random quirks
Created on 08 August 2010
2 Comments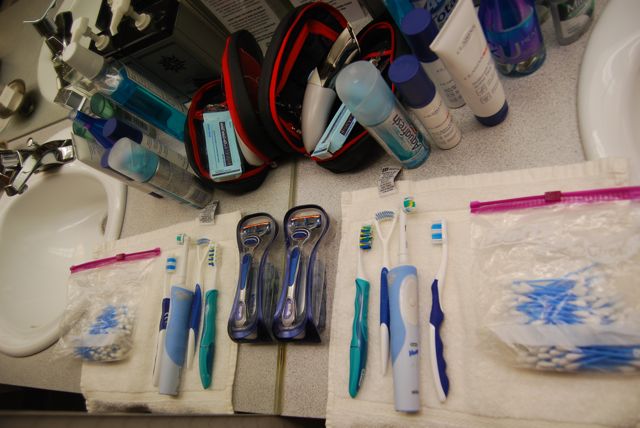 Seriously Bobby, you need 8 tooth cleaning tools? (ok 4, if you dont count the ones in the mirror)
On a recent trip to Keystone Colorado for the Specialized 2011 product launch, I shared a room Specialized Team Manager, Bobby Behan, who is a very very organized guy. ("like, you know"- Irish accent) When on the road, he always completely unpacks his whole bag right away- even if its just a 1 night stay. He neatly lines all his shoes in a row, all his watches in a row and his training clothing goes neatly in Specialized bags- lined up according the temperature rating.
Sharing the "road" with other athletes is always a trip. Jamie Whitmore had a pre-race ritual which led her to travel the globe with a her waffle iron and special waffle mix…
Breakfasting with the Specialized Factory Team is quite an experience in itself.