Posts Tagged 'squirt lube'
#TBT Caveman catches air at XTERRA Milwaukee 2005
Created on 20 August 2015
0 Comments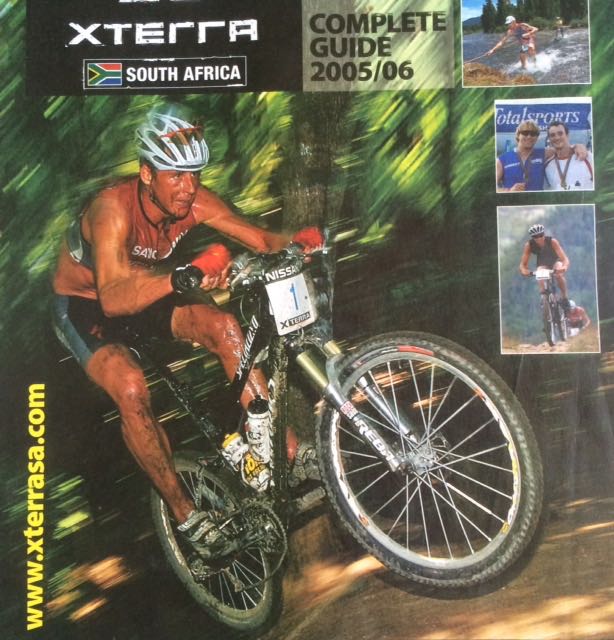 XTERRA Milwaukee was one of my favourite XTERRAs of all time. Right in the middle of the city build by beer loving Germans, and stunning, rough and ready bike & run courses.
This year was insanely hot and humid – you can see I'm glowing like a ripe tomato, with top rolled up to get more ventilation. To manage the heat exhausted athletes at the finish, the city parked a huge double decker city bus with Aircon running flat out to cool cooked athletes down.
The 2nd year was pouring with rain, we had a duathlon and I crashed really hard- 3 times
Cant believe how far bike design has come in 10 years! The 2005 Specialized Sworks Epic was aluminium, the new Brain shock was on the seat stay, no Brain in the fork, bars were narrow, shoes were modified XC shoes (I cut the tongues out) and Mavic was the best wheels around. (Now  we have Roval wheels)
Conrad Stoltz's Fatbike beach riding Adventure – video
Created on 27 July 2015
3 Comments
I LOVE adventure! Which, after a few laps too many around the athletics track, is what drew me to triathlon at age 14. Two decades later, that same "Adventure" also drew me to XTERRA.
This video is about me (Conrad Stoltz aka The Caveman) taking my FatBoy on a beach Adventure along the South African South Coast. (Brenton-on-Sea to Sedgefield and back- 53km in 5h10)
Stunning scenery, challenging coastal terrain, the rising tide (nearly got swept out to sea) and riding & crashing off a dune because of darkness… Plenty of adventure!
The ride was made possible by the amazingly capable Specialized Fatboy Pro: A Fatbike with 4.6inch (12cm) wide tyres, ridden at super low pressure, which allows you to ride terrain never thought ride-able. Tyre pressure: 6-12psi (0.4 -.08bar) depending if its firm or soft beach sand.
The ride is recorded on my GPS enabled SUUNTO Ambit3. Check out my "big ride, incl 120min at Tempo" ride details and flyover movie on Movescount: http://www.movescount.com/moves/move6…
If you wonder about sand and rust: – Squirt lube keeps the chain clean and almost completely sand free – a feat achieved by being petroleum free. Unlike the other brands.
After each salty, sandy ride, I wash the bike thoroughly, let it dry and then layer the few parts which can rust, with Squirt lube.
Stay tuned for more Caveman Adventures!
Music: Cool Feat. Roy English. by Alesso
Face to Face with Conrad Stoltz. A #SuuntoAdventure video
Created on 05 June 2015
0 Comments
"Not everyone who has the genes to go fast, has the genes to hurt and suffer." CS
Perdeberg Winery Mountain Biking – Conrad Stoltz
Created on 04 March 2015
6 Comments

Perdeberg Winery– known as "The Home of Chenin Blanc" and for producing 33 million litres of wine per year, is now also offering scenic, family friendly mountain biking routes for young and old.
This Saturday's Perdeberg MTB Funride, in conjunction with the Ommiberg Festival  is hosted by trail legends Dirtopia.  The event features family friendly* 16km and 36km routes.   *"Family friendly" refers to easy, fun to ride dirt roads with maybe a few sandy patches. No death defying obstacles and no "Wish-your-mommy-is-here-climbs." Any mountain bike will do.
A certain "Caveman" will do the prize giving…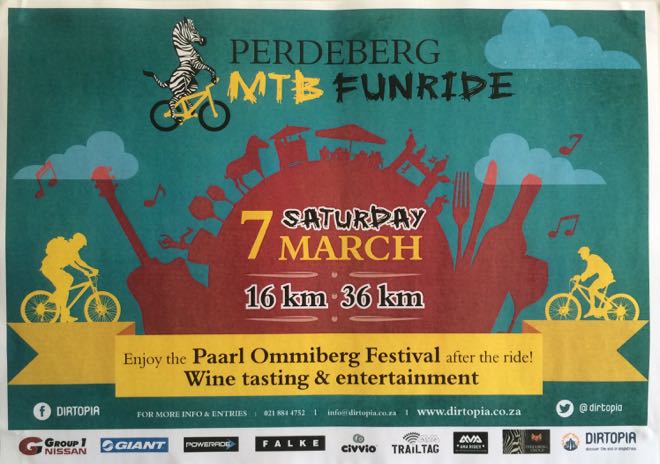 Like is says in the flyer- this is a wine festival– once you've put your bike away,  there's wine tasting- including a traditional straight-from-the-tank tasting with onion tart pairing. There will also be live bands, food stalls, a petting zoo for kids and a lively Best/Most unique dressed contest – where you can win a 3L bottle wine. Dress theme: Red Red Wine…
Make sure to meet the lively Paleo eating, winery mascot Merlot the Zebra. What a character! In his own words: "I am a LEAN,
Caveman Skills Clinic Groenkloof Nature Reserve, Pretoria
Created on 26 January 2015
0 Comments
Surprisingly, the quest to mastering MTB skills starts in the parking lot. Even for a group of  Intermediate riders with a few Cape Epics under the belt.
We spent a lot of time on the tar. Its all about mastering the basics:
Even "Stopping 101" is surprisingly hard at first. Here Deryck shows good form and brake modulation.
And he brought the right bike: Dropper post, chunkier tyres, corner friendly frame geometry and a bit more suspension than your typical XC bike. Too many folks are hell bent on riding the "lightest, fastest most responsive"  XC bike – which is pretty hard to ride well on trail) and overlook the bikes made for trail riding. (Deryck is on a mid level Specialized Stumpjumper FSR (Elite, I think) for about R40k or US$3800)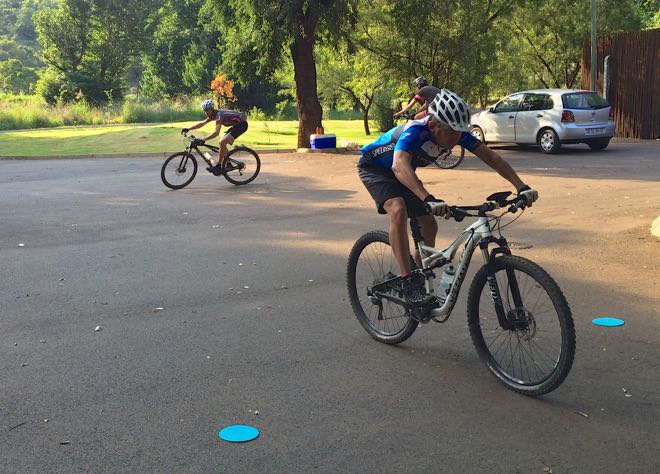 Look and learn. Watching and following are powerful learning tools.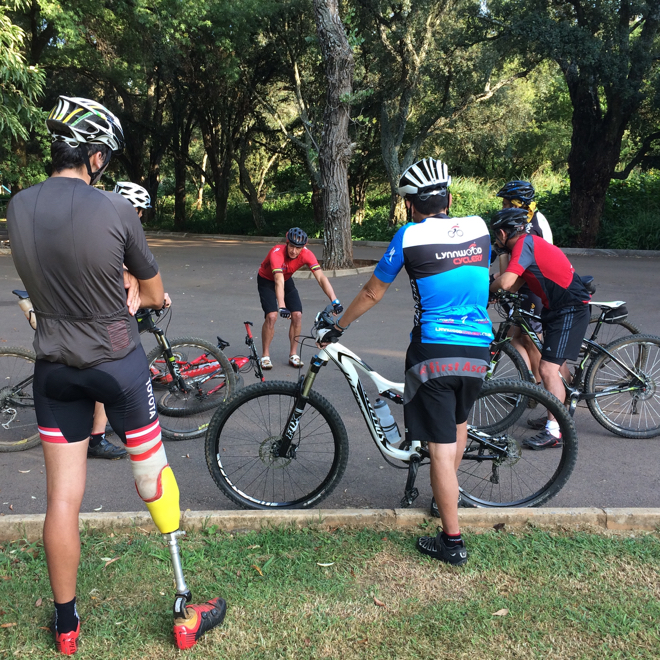 Reuben van Niekerk is an ace Para cyclist with a few Cape Epics under the belt, and as you can see, he now knows how to drop bar and rail a corner. (Also thanks in part, to the "trail bike" as described above)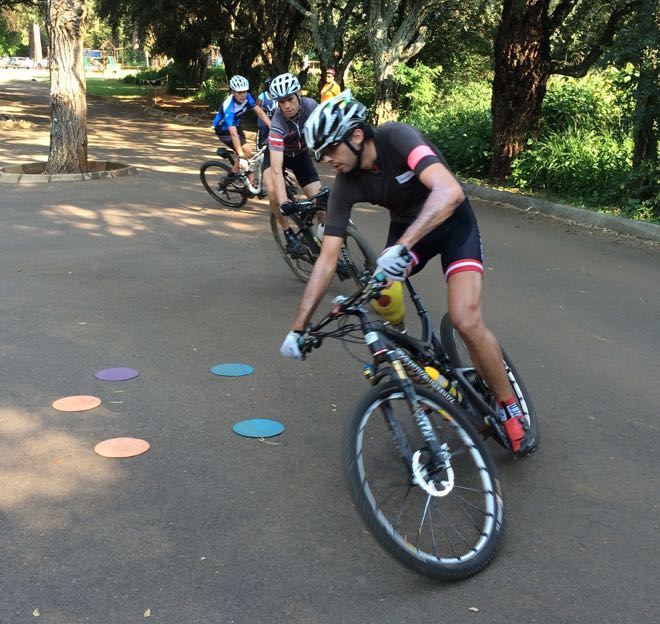 Anton never stopped smiling!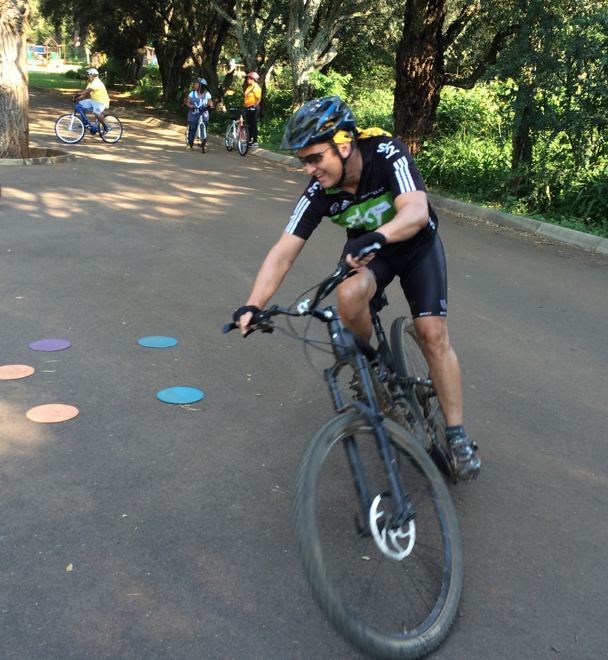 The Dreaded Drop off:  First in the classroom…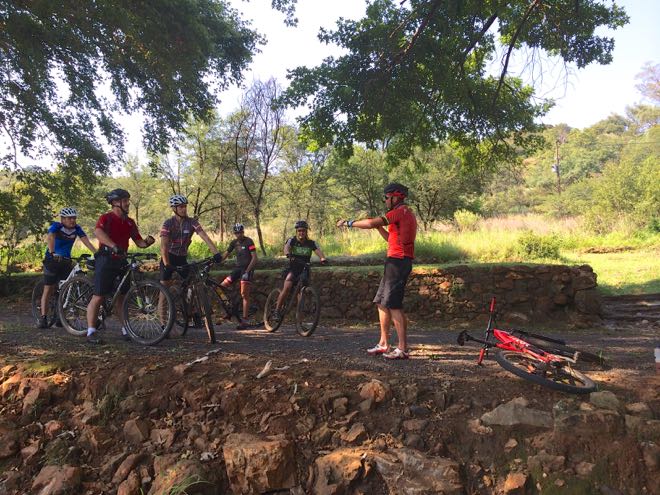 Then follow the example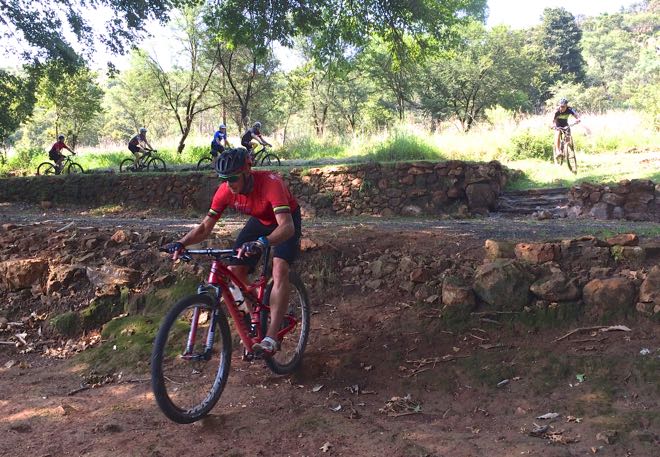 Then DO IT!   "Hesitation = Devastation!!"
Center of gravity over the BB, off the brakes, look ahead etc…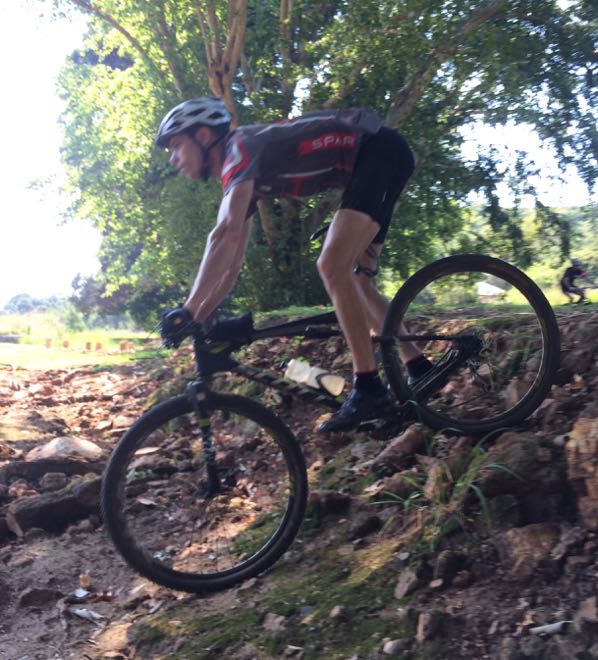 Text message from Robrecht after he got back from "Class":
If your Afrikaans is a bit rusty:
"Conrad. Just rode down the stairs by my house for the first time ever. Was surprised how easy it was. Thanks! Robrecht"
Anton drops in on his Enduro…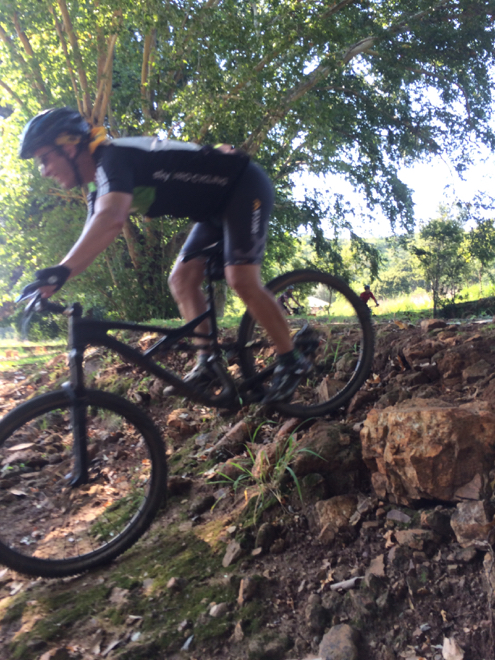 Jos drops in on his hard tail…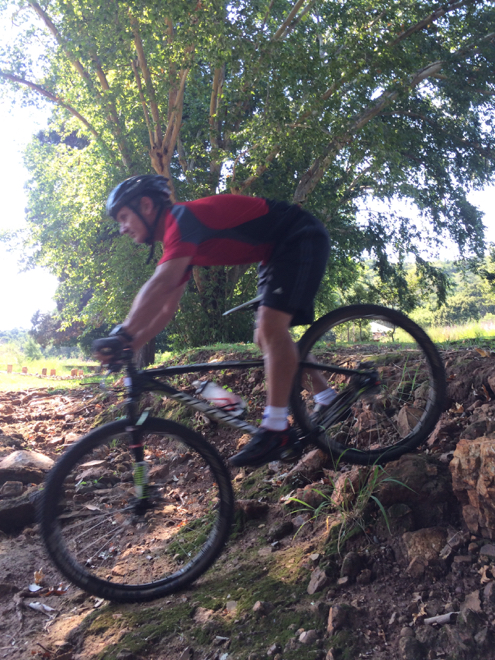 Once we all had a good grip on the skills we hit the Groenkloof trails and put new moves to the test.
Reuben crushing the rock section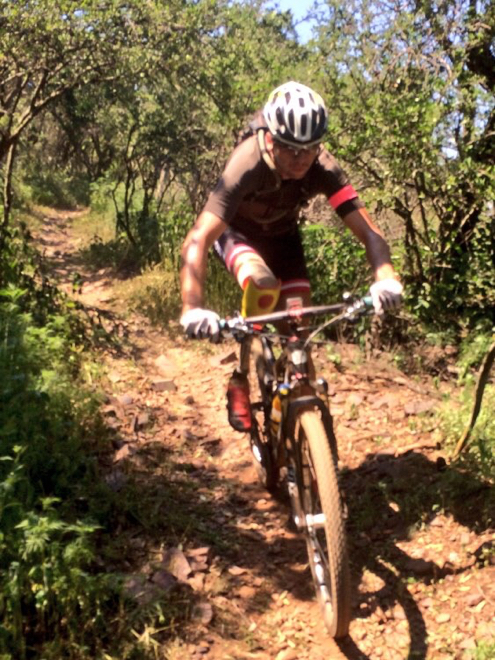 Deryck showing good balance and posture. Elbows up & hips forward!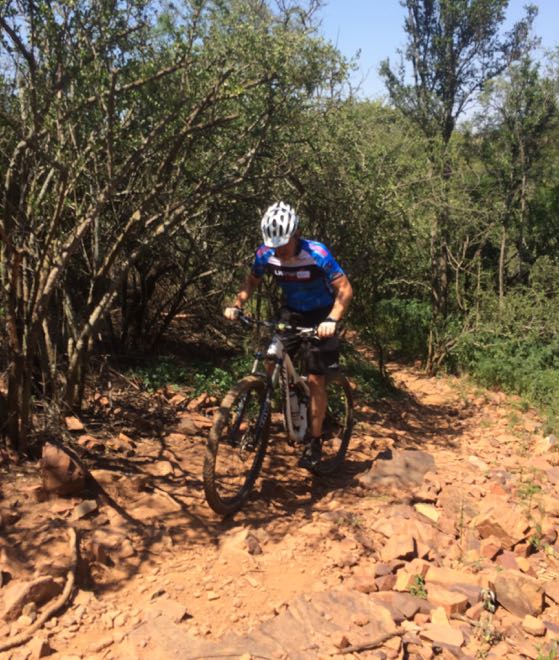 As confidence grew, the guys kept requesting harder and harder trails…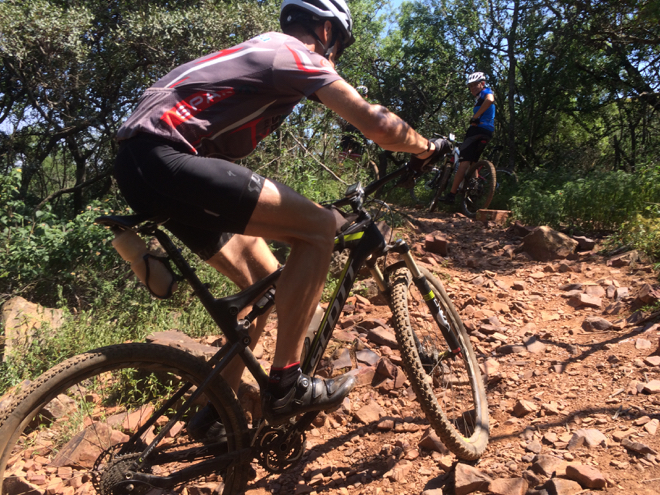 In fact, we kept riding till we hit Single Track Nirvana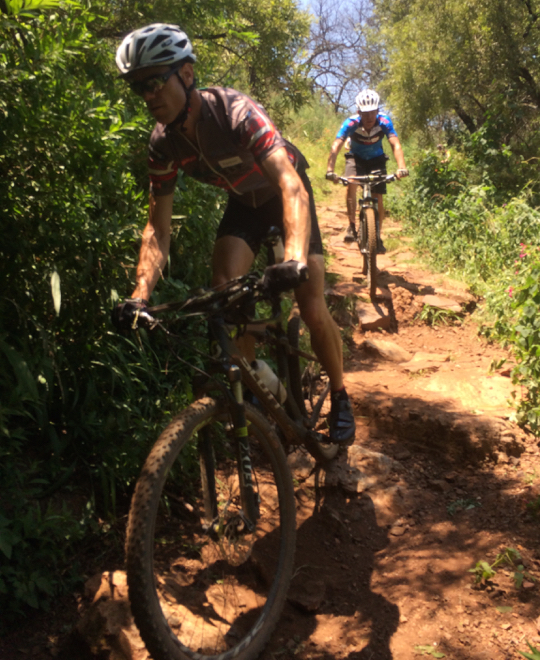 There seems to be a great demand for "Free Speed" in the Gauteng area – stay tuned for more Caveman Skills Clinics- I'll really get into it once my racing schedule calms down a bit later this summer.
#PrincessHotstuff did a great job helping with the coaching (shredding MTB and acing Netball is not far apart!) and for keeping the aid station stocked with cold BOS Sport and  snacks, taking photos, organizing the admin, printing posters and organizing goodie bags: Squirt chain lube, Barrier Balm & tyre sealant and also Enduren products.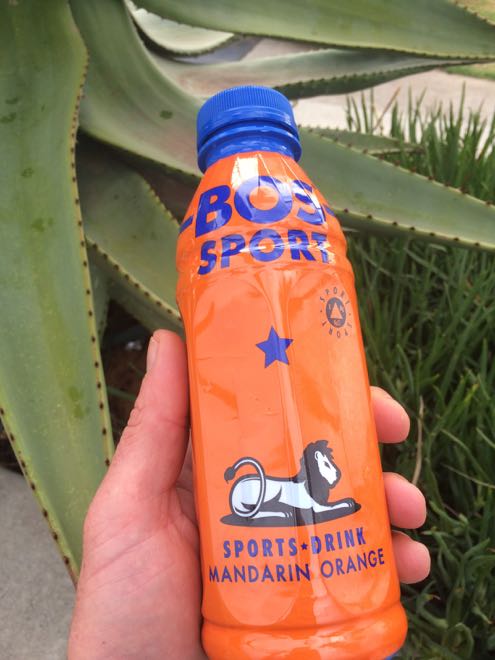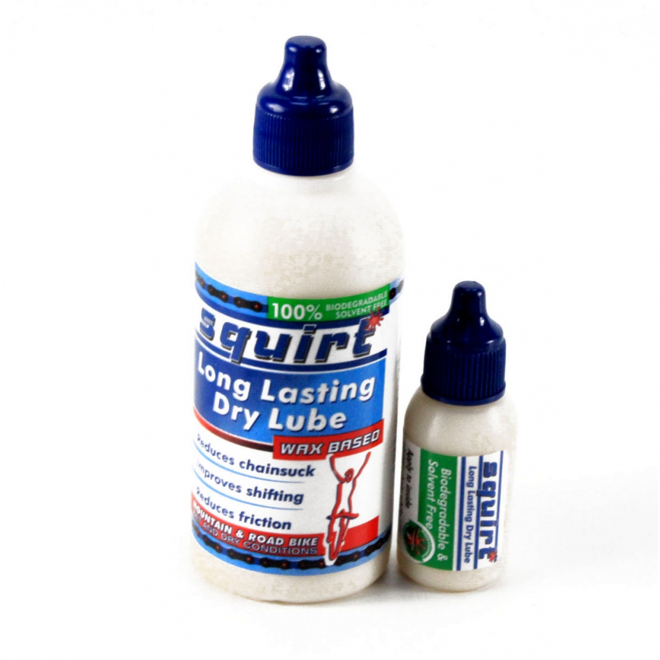 Hats off to the Groenkloof Nature Reserve, Pretoria for its fantastic trails and wildlife- it was quite a treat, and very far removed from the last time I rode there. Northern Transvaal MTB Champs, 1997 – Fritz Pienaar and I were racing head to head when I (largely due to lack of skill, but also the "single track" was a footpath) tangled in monkey vine and broke my collar bone. And thus put an eternal end to my status as a swimming ace.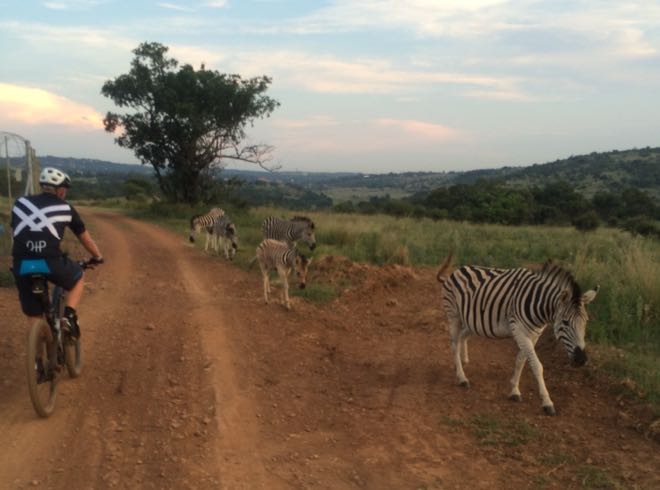 Recon of Groenkloof with Frans the evening before – Africa at its best.